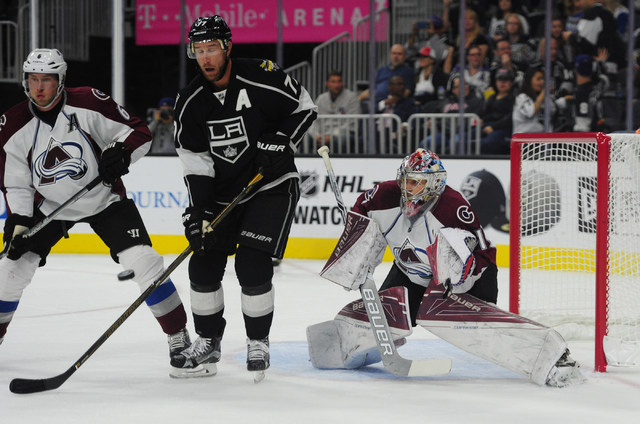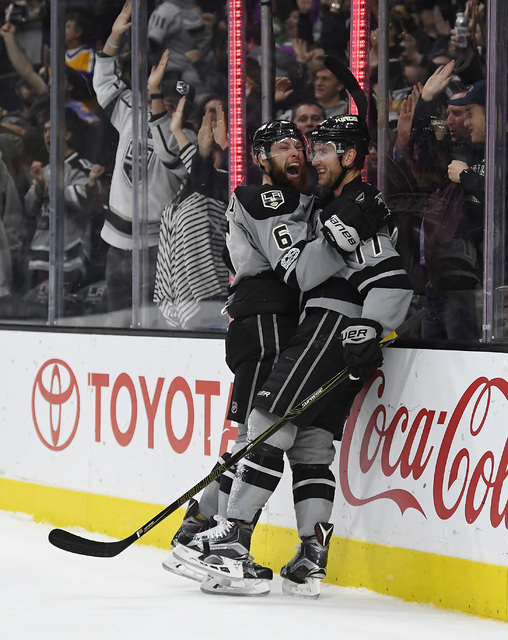 LOS ANGELES — It has been a trying season for the Los Angeles Kings, but Jeff Carter can't be blamed as a co-conspirator in the team's struggles.
The 32-year-old center has been one of the bright lights, having scored a team-leading 24 goals and 43 points and helping keep the Kings in the hunt for a playoff spot.
Carter, one of two selections for the host team in Sunday's NHL All-Star Game at Staples Center, said he didn't change his routine, nor did he feel added pressure to produce when forward Marian Gaborik missed 22 games with a broken right foot and goaltender Jonathan Quick injured his groin and has missed all but one game this season.
"I do the same thing every year, every game," Carter said. "Yeah, things have been going well. But I haven't changed anything."
Carter was a guest of the NHL on Friday as the league and the Kings unveiled their Legacy Project — renovated indoor and outdoor spaces at the Crenshaw Family YMCA. Carter said being an All-Star in a host city makes it extra special, and he didn't mind lending his name to an event despite the fact the Kings played Thursday night in Carolina and flew across the country after the game.
"For sure," Carter said. "We get to play in front of the fans every game. But it's a special event for them. You can see the buzz around the city and how excited everybody is. It'll be nice to get out and hopefully put on a show for them.
"It's always nice to give back. I've been in L.A. five years now, and I've seen how much they do in the community, helping kids and everything they get into and do. It's been good to be a part of it. It's kind of refreshing to see people give their time, money and effort."
Carter, who played in the 2009 All-Star Game in Montreal, a wild affair which his Eastern Conference team won 12-11 in a shootout, was looking forward to being in a game that is using the 3-on-3 format for the second time.
"It'll be good," he said. "We've had some success and been able to score a few goals, so I'm looking forward to it.
"When I played in the game in 2009, I couldn't tell you much about it. Montreal. I was young back then, and being in awe of everything, it's all a little bit of a blur. But it was a lot of fun, and I think this weekend will be a lot of fun."
In addition to having a productive season on the ice, Carter and his wife, Megan, became parents Nov. 1 when their son, Caden, was born. The burden of fatherhood hasn't slowed Carter.
"My wife has been pretty darn good with me," he said. "When I've needed my sleep, I've been able to go to the spare room and she's taken on a lot of the workload. So I'm very appreciative of the space that she's given me, and she knows it's a job for me and I have to perform."
With the Kings a point out of a playoff spot and plenty of hockey still to be played, Carter believes the team will make a push. They expect Quick back in early March, and forward Tyler Toffoli, who has been out since late December, is expected to return soon.
"The group we have has been through a lot together," he said. "We know what we're capable of, and we fully expect to be in the playoffs and make a run."
Contact Steve carp at scarp@reviewjournal.com or 702-387-2913. Follow @stevecarprj on Twitter.