Jordan Greenway set to break U.S. Olympic hockey color barrier
January 6, 2018 - 3:52 pm
Updated January 6, 2018 - 4:33 pm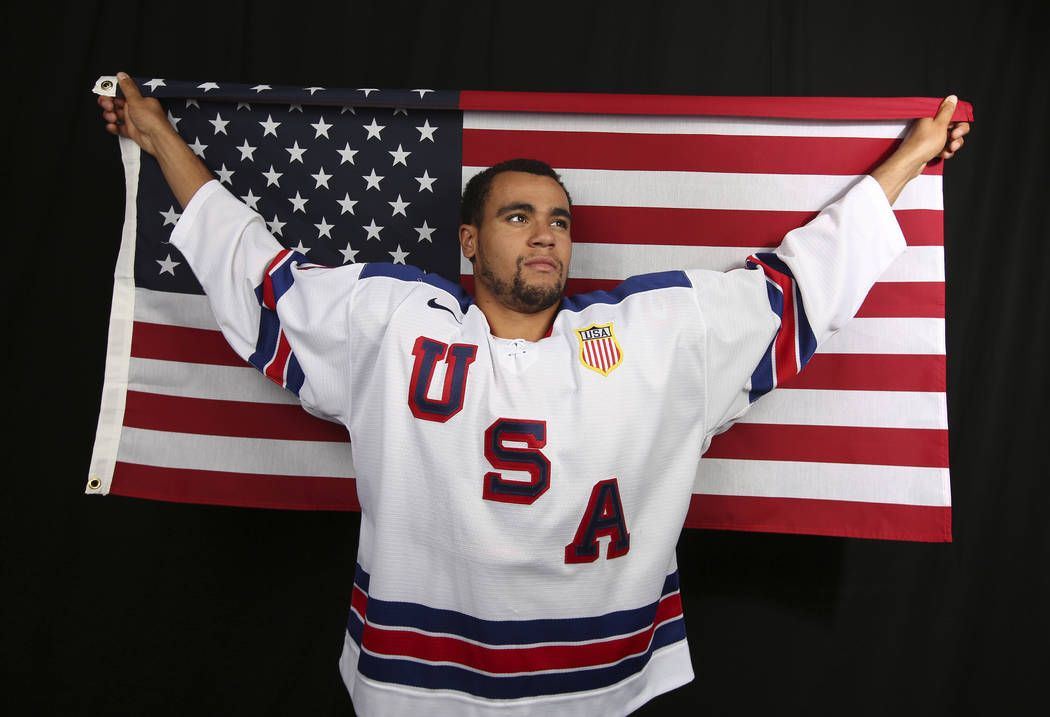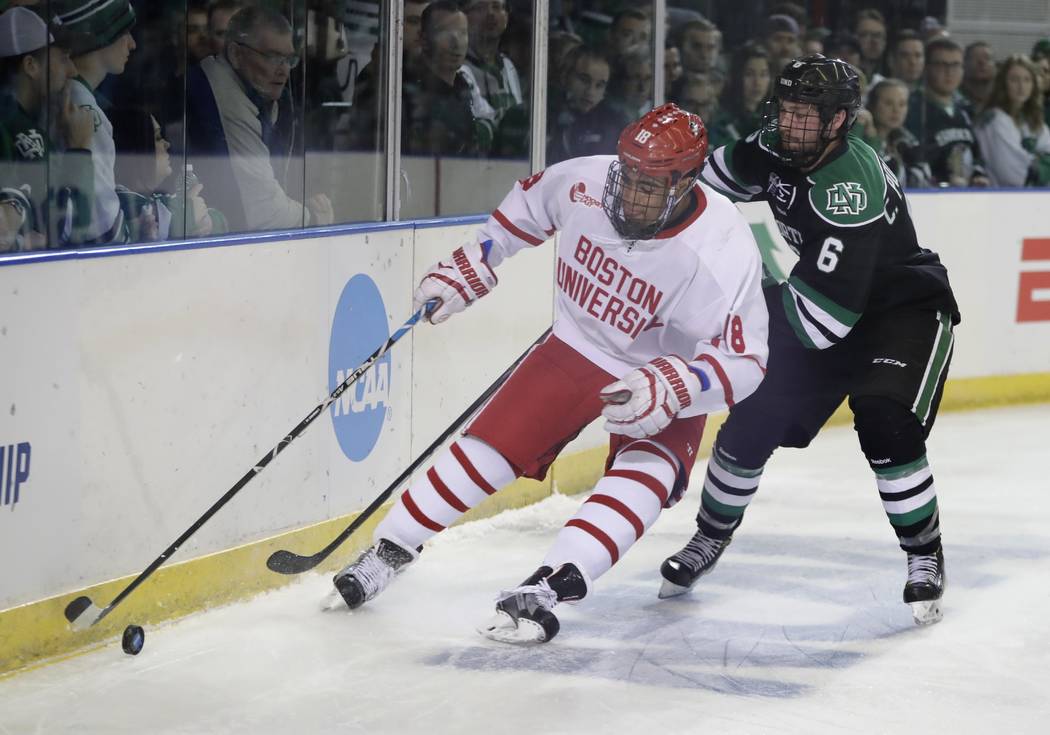 Seeing Auston Matthews and Jack Eichel in a Team USA jersey at next month's Winter Olympics would have been, like, really fun.
But the NHL's decision to prohibit its players from participating at the PyeongChang Games opened the door for at least one noteworthy development.
Jordan Greenway, a junior forward at Boston University, became the first African-American named to the U.S. Olympic men's hockey team when the final roster was announced last week.
Greenway is set to break a 98-year-old color barrier that lasted 23 Olympic cycles.
"It's special. There's not a ton of African-Americans who play this game. I think you see more white people playing the game," Greenway told ESPN at the Winter Classic on Monday. "So this gives me a chance to influence kids who have my skin color. To have them try out different things. To have them not stick to the stereotypes of what sports they're supposed to play."
Greenway was a second-round pick (No. 50 overall) by Minnesota in 2015 and could have signed with the Wild in the offseason. Instead, he returned to Boston University with hopes of making the Olympic team.
The 20-year-old from Canton, New York, is the second-youngest player on the U.S. team, which is comprised primarily of players from the American Hockey League and European leagues. Greenway is one of four college players.
The 6-foot-6-inch, 227-pound Greenway has seven goals and 17 points in 19 games this season with Boston University.
He finished with eight points (three goals, five assists) and helped the U.S. capture the gold medal at last year's World Junior Championship.
"I'm really, really happy for him," Wild coach Bruce Boudreau told the Pioneer Press in St. Paul, Minnesota. "He's earned it. He had a great summer camp here as well. … He's somebody that I think once he's done with school he'll be ready to play. As an organization, we couldn't be happier that they picked him for the Olympic team."
Grumpy Gully
Flames coach Glen Gulutzan blasted his team with a profanity-filled tirade during Friday morning's practice that was highlighted by the former Las Vegas Wranglers coach heaving his stick into Row Q at the Saddledome.
#Flames coach Glen Gulutzan wasn't thrilled with his team during Friday's practice. 😳

VIDEO: https://t.co/2cKyHrsNCw pic.twitter.com/9lriGVNwiB

— Sportsnet (@Sportsnet) January 5, 2018
And that was a day after Calgary (20-16-4, 44 points) rallied from a two-goal deficit to beat the Los Angeles Kings 4-3.
The Flames were fifth in the Pacific Division and three points out of the final wild-card spot before Saturday's games.
"It's not enough, just one win," Gulutzan told reporters Friday. "(Complacency) did creep into our group this morning. Feeling pretty good about ourselves, which is great, but these reminders come best when you win. And there's a level that we need to be at on a daily basis.
"It's an every-day league. It's not warm and fuzzy. It's every day. (Friday), what you saw was a coach reminding his team that one game doesn't make a season."
McDavid ends slump
Edmonton center Connor McDavid picked up an assist in Thursday's 2-1 shootout win over Anaheim, snapping a three-game pointless streak.
The scoring drought was the longest of McDavid's career, a testament to his consistency through his first 168 NHL games.
Contact David Schoen at dschoen@reviewjournal.com or 702-387-5203. Follow @DavidSchoenLVRJ on Twitter.