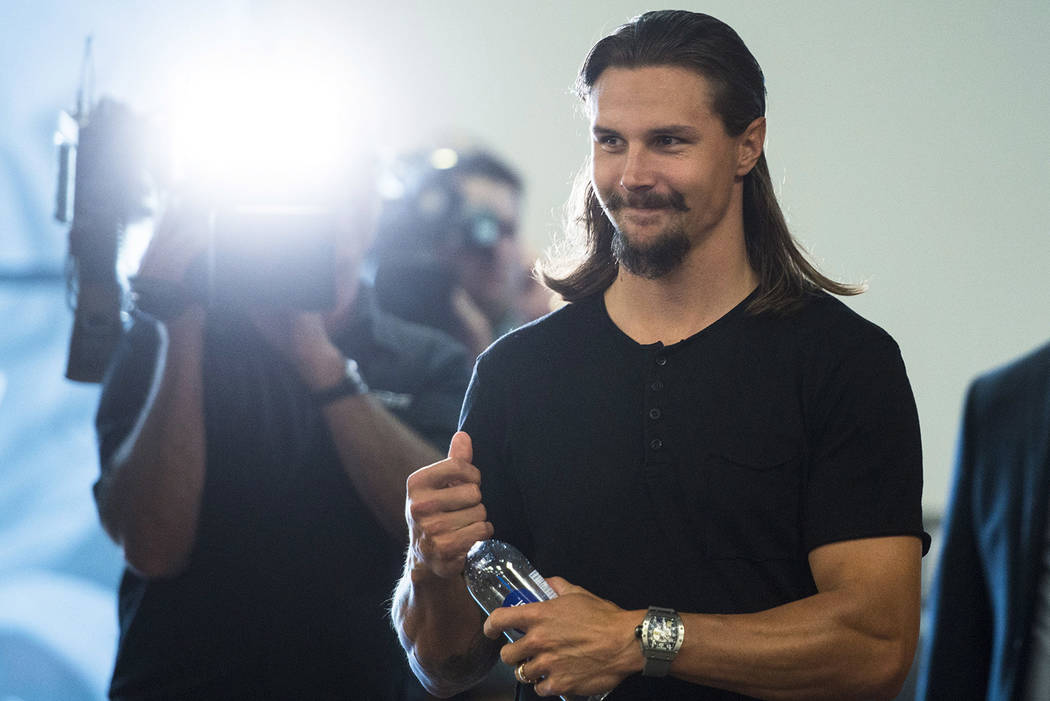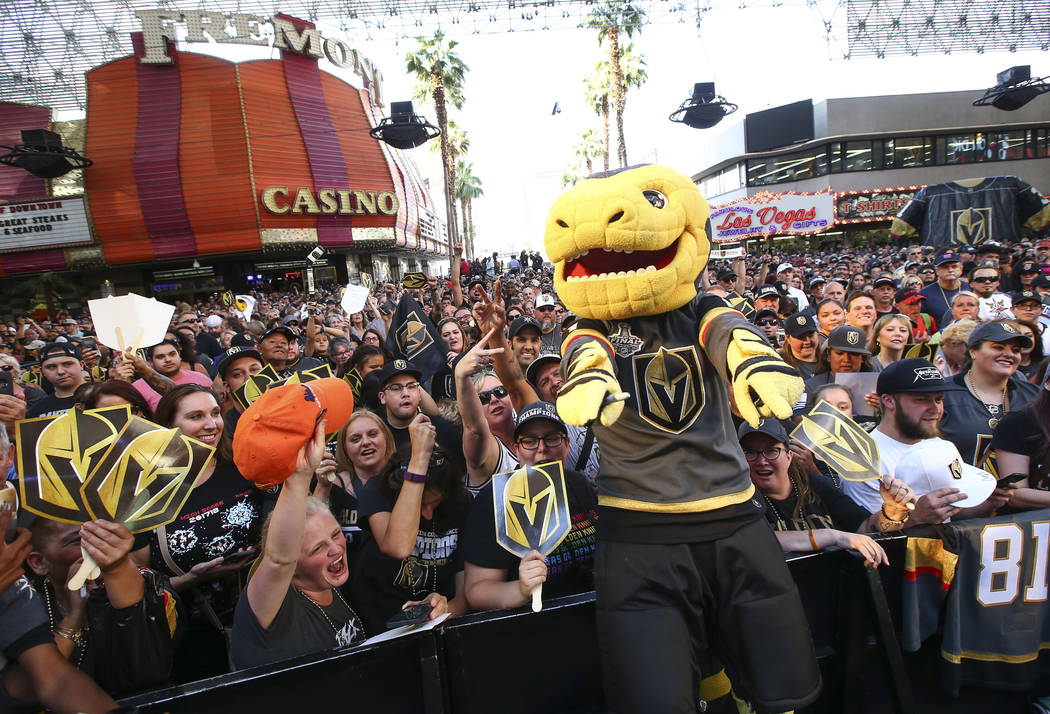 Send NHL writer Ben Gotz all your Golden Knights questions and hot takes. Tweet him @BenSGotz or email him bgotz@reviewjournal.com.
Since our first edition of the Golden Edge mailbag there's only been a huge press conference, the opening of training camp and another blockbuster trade in the Pacific Division. There's plenty to talk about so let's get to questions!
"If signing (Erik) Karlsson was somewhat of a priority, what is plan B?" — @SeanQ2804
The San Jose Sharks swung a trade for star defenseman Erik Karlsson on Sept. 13 leaving the Golden Knights, who were considered one of the front-runners to land him this offseason, in the lurch.
Moving forward, the Knights' next step is likely signing defenseman Shea Theodore, who is a restricted free agent. The 23-year-old showed promise last season and added a different dimension to the team's blue line.
Otherwise, the Knights aren't likely to find any big upgrades in training camp. Instead they may have to wait until the trade deadline and see who's available.
"What happened to the Russian player with the attitude?" — @MRoblesSr
This question (which is printed verbatim) refers to Russian center Vadim Shipachyov, who the Knights signed to a two-year, $9 million contract last season.
He only played three games with the team before returning to Russia.
Now Shipachyov is with the Russian hockey club Dynamo Moscow and is listed as an assistant captain on the team's website. The Knights still own his NHL rights so barring a trade he's likely not coming back to the U.S. anytime soon.
"Will any preseason games be shown on TV?" — @VegasBonilla
The Knights' final two home preseason games, Sept. 28 against the Los Angeles Kings and Sept. 30 against the San Jose Sharks, will be on AT&T Sports Net. Also, every preseason game will be on the radio at Fox Sports Las Vegas 98.9 FM/1340 AM.
All preseason home games will be on the radio in Spanish on ESPN Deportes Las Vegas 1460 AM.
"Do you know if Chance's kid zone at City National practices will happen again, like last season, for Kids under 14 to get player autographs?" — Bethany
There are no details yet, but the Knights do intend to bring this back this season, per a spokesperson.
"When will the DMV release the license plates? — @LVNick702
"Soon," per a spokesperson. There is no date set yet, but barring any setbacks they should be ready by the end of October at the latest.
More Golden Knights: Follow all of our Golden Knights coverage online at reviewjournal.com/GoldenKnights and @HockeyinVegas on Twitter.
Contact Ben Gotz at bgotz@reviewjournal.com. Follow @BenSGotz on Twitter.