Knights' Mark Stone aced out by Ryan O'Reilly for Selke Trophy
Updated June 19, 2019 - 10:00 pm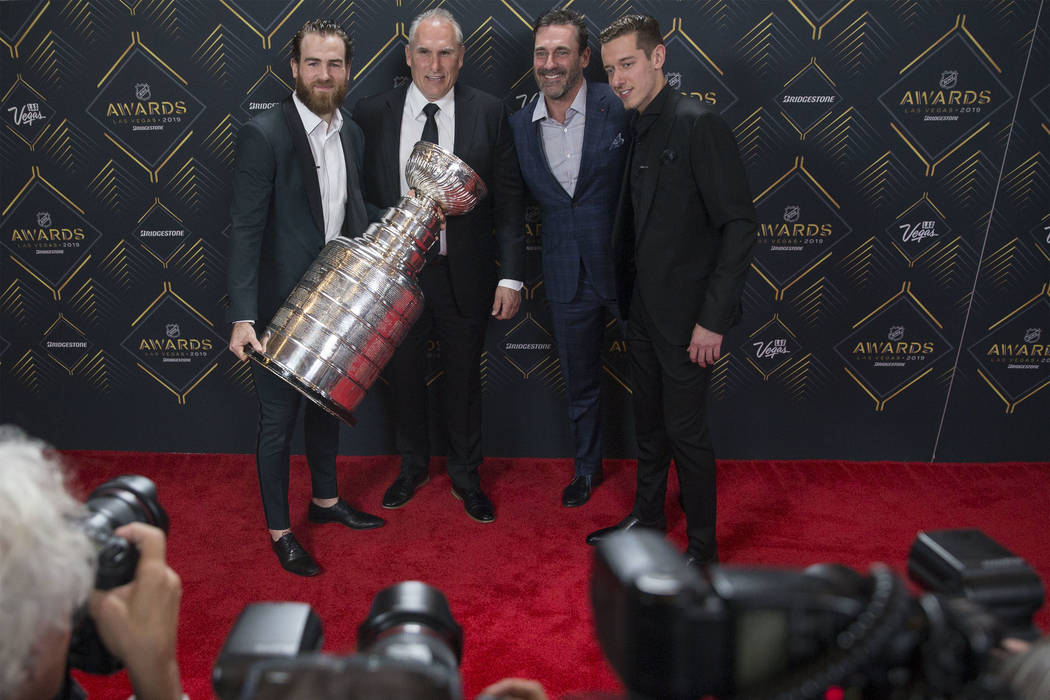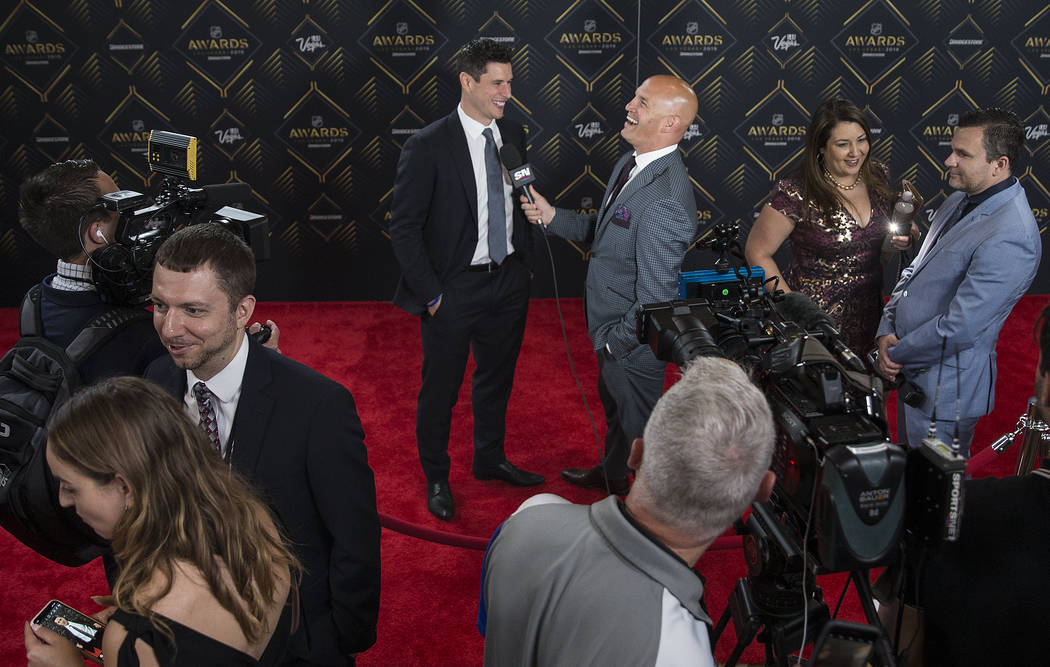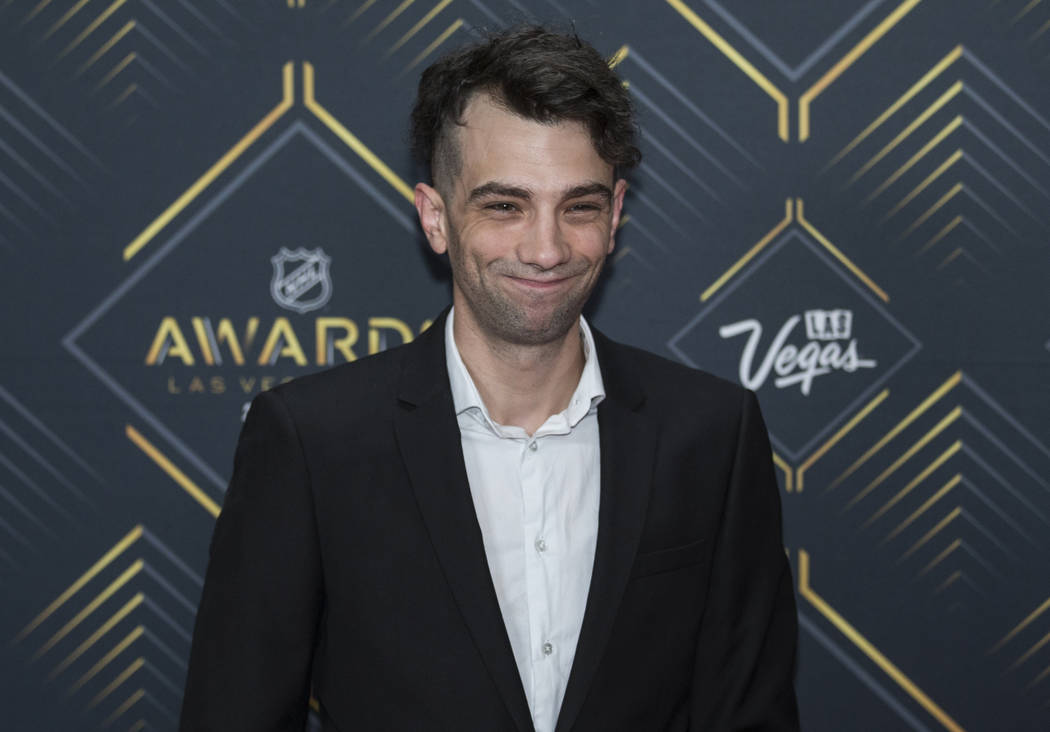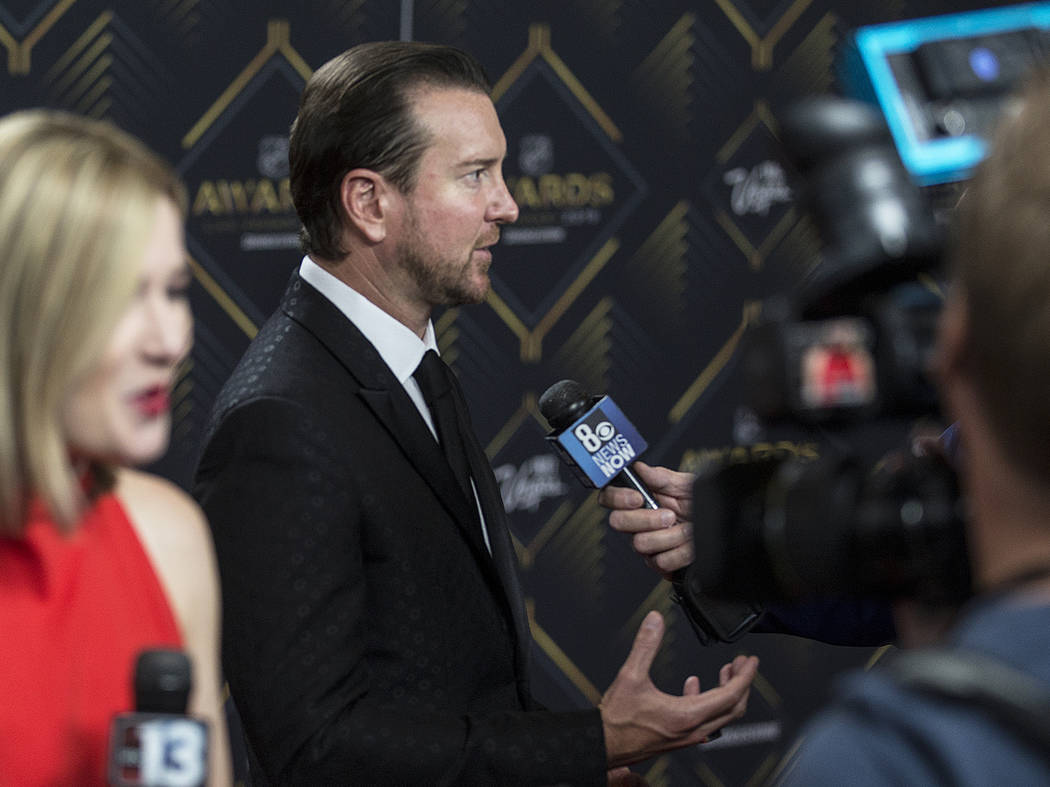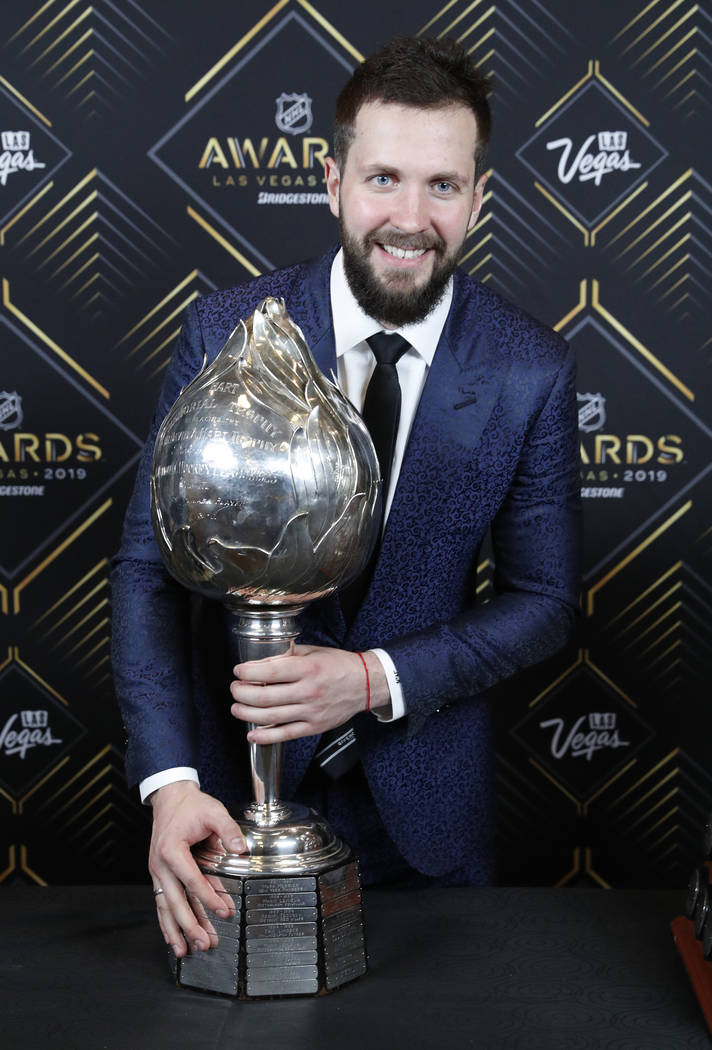 When Las Vegas-based sports bettor, famed "Jeopardy!" contestant and Golden Knights fan James Holzhauer walked onstage at the Mandalay Bay Events Center to present the Frank J. Selke Trophy it looked like it might be Mark Stone's night.
Alas, it was not meant to be for the Knights' right wing.
Holzhauer read St. Louis Blues center Ryan O'Reilly's name Wednesday at the NHL Awards and Stone settled for finishing second in the voting for the trophy that goes to the NHL's best defensive forward. He performed better than any winger since Jere Lehtinen won the award in 2003 but couldn't break his position's drought.
Still, O'Reilly said Stone was a deserving runner-up.
"He dramatically affects the game," O'Reilly said. "He's extremely tough to play against. At both ends of the ice, he makes an impact. Obviously, the trend is to be a center's award but he's rightfully deserving to be there as well. He's an amazing player."
Stone, who the Knights acquired in a February trade, led the league in takeaways this season with 122 — 22 more than second-place Aleksander Barkov of the Florida Panthers. But he had six fewer first-place votes and nine fewer second-place votes than fellow first-time finalist O'Reilly, who added to his trophy case after helping the Blues win the Stanley Cup on June 12 and earning the Conn Smythe Trophy for playoff MVP.
"It's a great cap off to an amazing week," O'Reilly said. "I'm just kind of overwhelmed with everything going on."
Las Vegas' Jason Zucker won the King Clancy Memorial Trophy, a humanitarian award. Zucker, a left wing with the Minnesota Wild, raised nearly $1.2 million with his wife Carly for the Zucker Family Suite and Broadcast Studio at the University of Minnesota Masonic Children's Hospital in Minneapolis.
The space allows children and their families to watch hockey games in an environment that simulates the experience of being at the arena and also serves as a broadcast studio. The money was raised through GIVE16 campaigns, named for Zucker's jersey number.
"For me, I've mentioned it a lot before, I feel that this is a community award," Zucker said. "It's nothing that my wife or I or anyone can do on their own. It makes it really special to be able to share it with everybody."
Other highlights included Tampa Bay Lightning right wing Nikita Kucherov winning the Hart Trophy (league MVP), 35-year-old Mark Giordano winning the Norris Trophy (best defenseman) and Lightning goaltender Andre Vasilevskiy winning the Vezina Trophy (best goalie).
Knights goaltender Marc-Andre Fleury placed fourth in the Vezina voting, the highest finish of his career.
New York Islanders goaltender Robin Lehner also provided a stirring moment during his acceptance speech for the Masterton Trophy for "perseverance, sportsmanship, and dedication to hockey." Lehner penned a letter to The Athletic during training camp revealing he's battled addiction and mental health issues.
"I'm not ashamed to say I'm mentally ill," Lehner said onstage. "But that doesn't mean I'm mentally weak."
He hopes his story inspires people to be more open about discussing mental illness.
"Now I'm diagnosed and medicated and I've learned a tremendous amount on how to deal with my issues," Lehner said. "I still have a lot to learn but it's incredibly manageable. I think that's why a lot of people need to take that first step (and seek help)."
More Golden Knights: Follow at reviewjournal.com/GoldenKnights and @HockeyinVegas on Twitter.
Ben Gotz can be reached at bgotz@reviewjournal.com. Follow @BenSGotz on Twitter.
NHL Awards winners
(In order they were presented)
Calder Trophy (best rookie): Elias Pettersson, C, Vancouver Canucks
Lady Byng Trophy (sportsmanship award): Aleksander Barkov, C, Florida Panthers
General Manager of the Year: Don Sweeney, Boston Bruins
King Clancy Trophy (humanitarian award): Jason Zucker, LW, Minnesota Wild
Ted Lindsay Award (MVP as voted by players): Nikita Kucherov, RW, Tampa Bay Lightning
James Norris Trophy (best defenseman): Mark Giordano, Calgary Flames
Bill Masterton Trophy (perseverance and dedication to hockey): Robin Lehner, G, New York Islanders
Frank J. Selke Trophy (best defensive forward): Ryan O'Reilly, C, St. Louis Blues
Jack Adams Award (best coach): Barry Trotz, New York Islanders
Vezina Trophy (best goaltender): Andrei Vasilevskiy, Tampa Bay Lightning
Mark Messier NHL Leadership Award: Wayne Simmonds, RW, Nashville Predators
Willie O'Ree Community Hero Award: Rico Phillips, director of the Flint Inner-City Youth Hockey Program
Hart Trophy (MVP): Nikita Kucherov, RW, Tampa Bay Lightning