Las Vegas man decorates truck to honor Golden Knights — VIDEO
Updated June 5, 2018 - 11:04 pm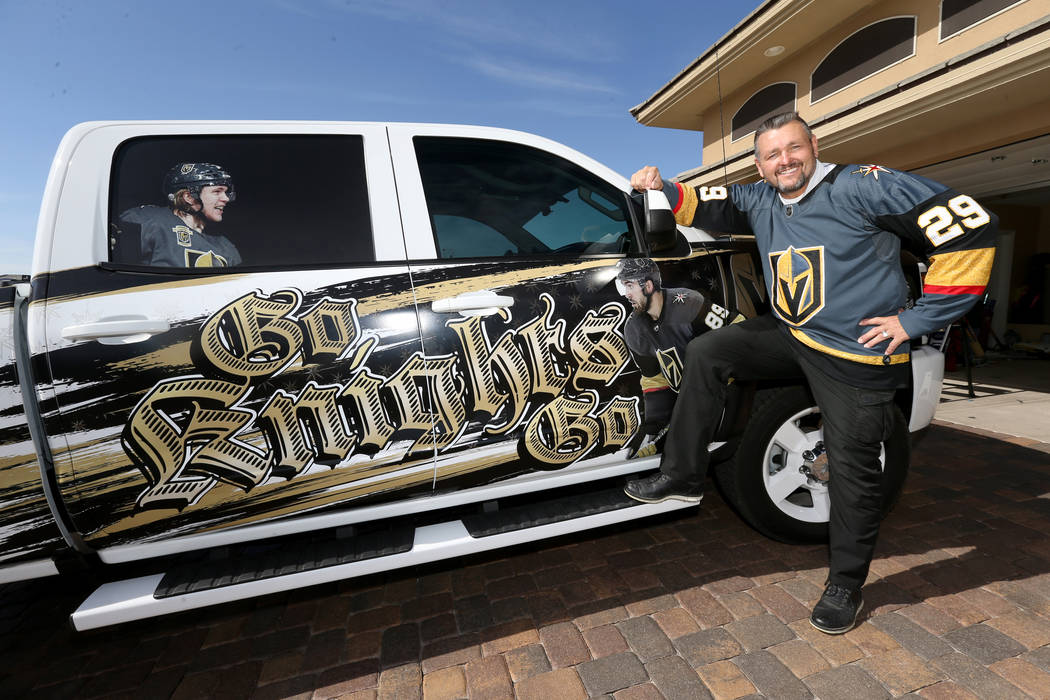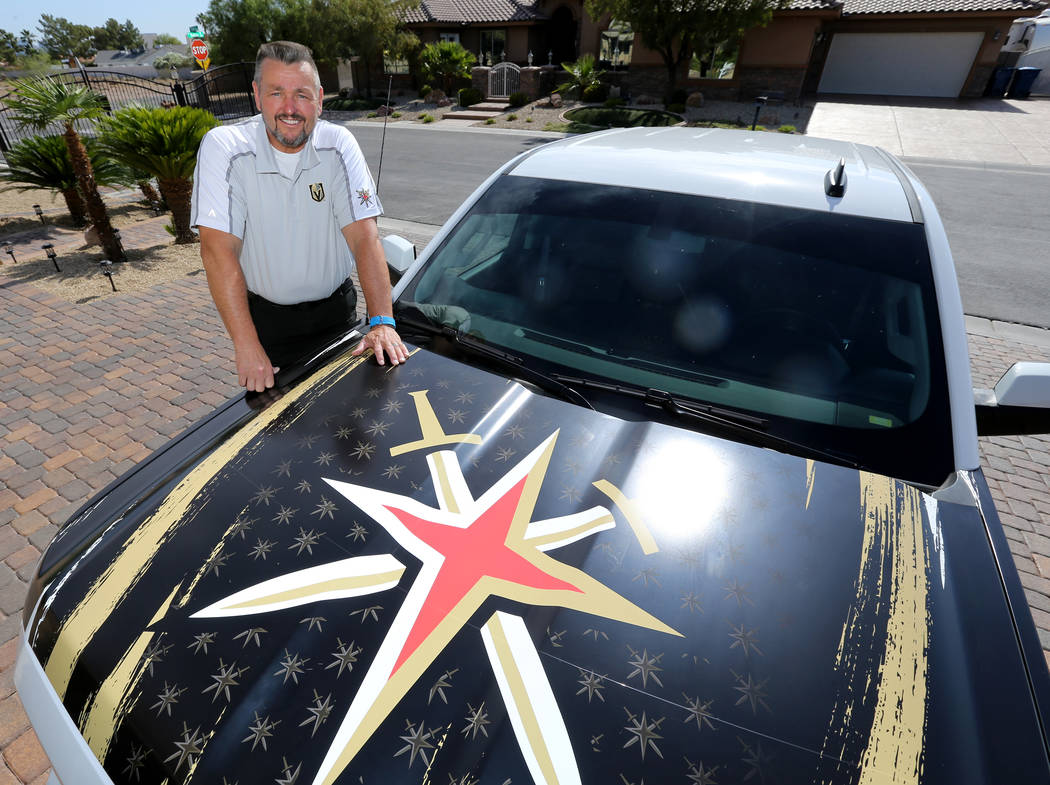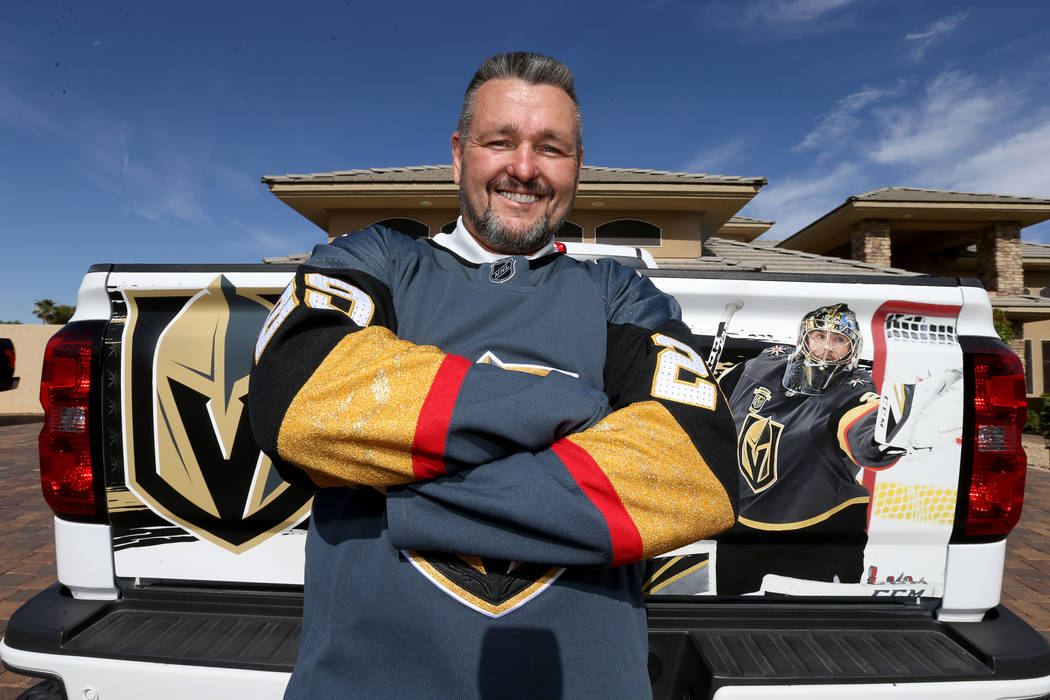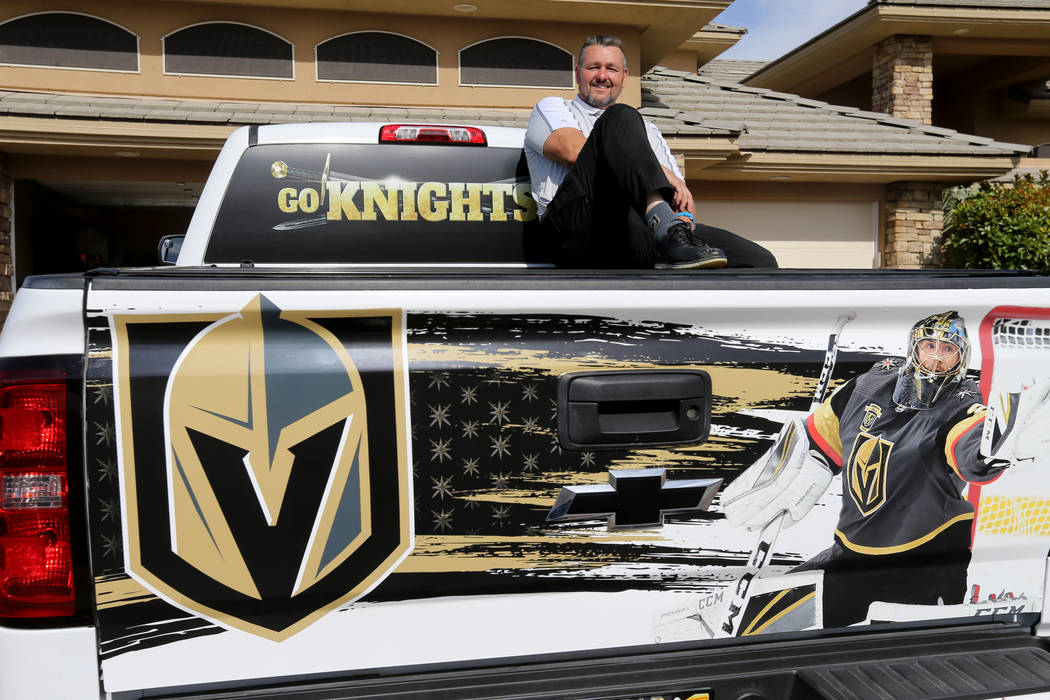 Before he was a fan of the Golden Knights, Lynn Groesbeck was a fan of Las Vegas. Born and raised here, he loved how the community rallied around the UNLV Rebels. "But we never got a pro team." Groesbeck said.
His wife, Sharon, had never been a fan of hockey. Had never seen hockey. "I took her to a game. She was like a little girl." he said. "Yelling and screaming. I've never seen her so excited."
Groesbeck completly wrapped his 2016 Chevrolet Silverado 2500 pickup with Golden Knights logos and images for her — and everyone in Las Vegas. He decided to decorate his truck because of how it stands out, and because it's something no one else has done.
"She loves riding around in it." Groesbeck said. People yell and take photos. Several restaurants have posted photos of the truck in front of their businesses. to show their support. Fire crews have stopped to take group photos in front of it. A police officer pulled him over just to take a photo to send to his son.
Groesbeck said the wrap cost about $4,000, but you can't put a price on community. He said the Vegas Golden Knights are bringing community back to Las Vegas. The team is made up of misfits from all over, just like Las Vegas. "The Golden Knights are a great example to us, and something we can stand behind." he said. "Hopefully forever."
So can his beloved home team pull it off this year? "Oh, yeah. Oh, yeah." said Groesbeck "I've got a big spot on the side of the truck ready for the Stanley Cup."
Contact K.M. Cannon at kcannon@reviewjournal.com or 702-387-5257. Follow @kmcannonphoto on Twitter.