Las Vegas NHL team picks George McPhee as general manager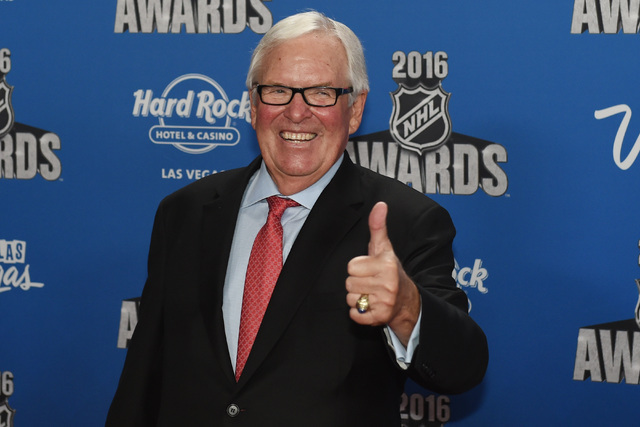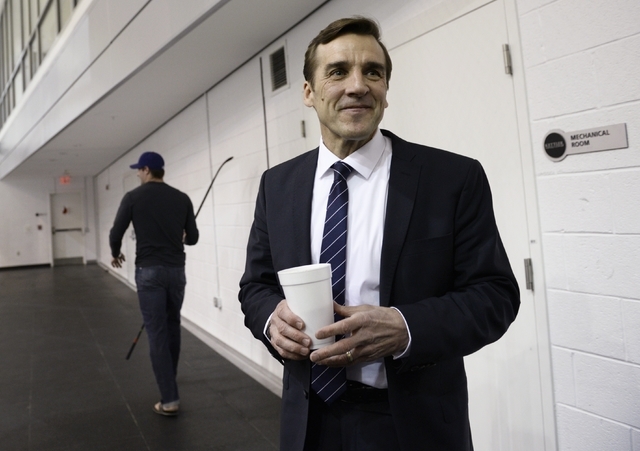 Former Washington Capitals general manager George McPhee has been selected as the general manager for Las Vegas' NHL expansion team.
The team, which starts play in the 2017-18 season, has called a news conference for 1 p.m. Wednesday at T-Mobile Arena to make the official announcement.
Two sources with knowledge of the situation confirmed that McPhee has been hired by owner Bill Foley to lead his franchise through its formative years. When reached by phone Tuesday, McPhee said, "I can't comment right now."
Foley did not return calls seeking comment. The sources could not be identified because they were not authorized to announce the move.
McPhee, 58, spent last season working for the New York Islanders as a special assistant to general manager Garth Snow.
Before that, McPhee was general manager of the Capitals from 1997 to 2014. During his reign, the Caps drafted Alexander Ovechkin, Nicklas Backstrom, Braden Holtby and Evgeny Kuznetsov. Washington went to the postseason in 10 of McPhee's 17 years and reached the Stanley Cup Finals in 1998.
McPhee also worked as a vice president of hockey operations for Vancouver from 1992 to 1997 and was with the team when the Canucks reached the 1994 Stanley Cup Finals.
A native of Guelph, Ontario, McPhee played at Bowling Green State University and was the winner of the 1982 Hobey Baker Award, which goes to college hockey's top player.
He spent seven seasons as a forward in the NHL, first with the New York Rangers and then with the New Jersey Devils. He had 24 goals and 25 assists while racking up 257 penalty minutes. In 29 playoff games, McPhee had five goals and three assists and 73 penalty minutes.
He has a degree in business from Bowling Green and a law degree from Rutgers. His son Graham was drafted by the Edmonton Oilers in the fourth round of last month's NHL Entry Draft and will attend Boston College this fall as a freshman.
Foley and his staff had spent the past week in Montana interviewing seven candidates for the position and narrowed it to two on Monday. He indicated he hoped to have the position filled this week.
Foley said Monday he was looking for someone with experience and success as a general manager. McPhee satisfied those criteria.
"We need to get this done quickly and get our scouts hired and out on the road," Foley said Monday.
After he was fired by the Capitals in 2014, McPhee said he hoped to be a general manager again.
"If there's another (general manager) job in the future and someone gives me an opportunity, I'd love to do it again," McPhee said. "And I'd go to Iceland to do it. Doesn't matter where it is."
He won't have to go that far for his new job.
Contact reporter Steve Carp at scarp@reviewjournal.com or 702-387-2913. Follow on Twitter: @stevecarprj

NHL in Vegas
Complete coverage of hockey in Las Vegas