Las Vegas NHL team will be called Silver, Desert or Golden Knights
September 14, 2016 - 12:07 am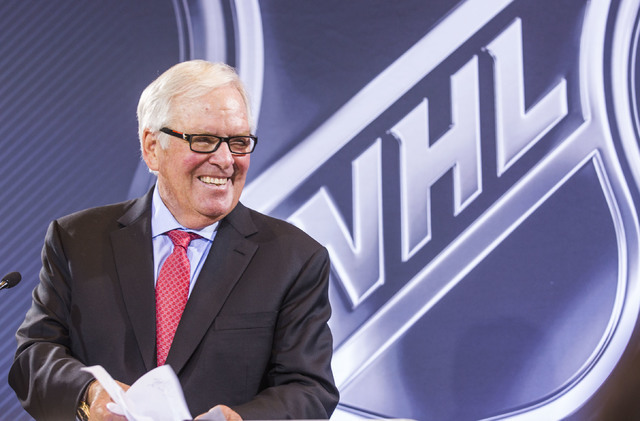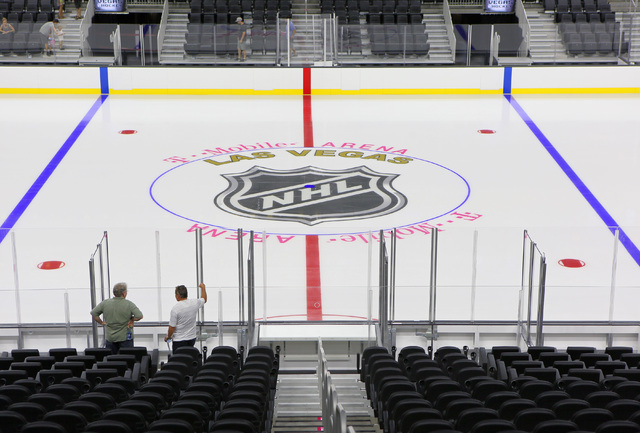 Las Vegas hockey fans can stop suggesting names for the valley's NHL expansion team. Owner Bill Foley has decided on a name.
But fans will have to wait until mid- to late October to find out the full name.
Everything is a go after months of deliberation, going through legal hoops to secure the trademarks, copyrights and domain names, and the team will be called the Silver Knights, Desert Knights or Golden Knights.
"The name is definitely set," Foley said Monday from California. "But I can't tell you exactly what it is. That's a secret."
Foley remains committed to having a major announcement party at T-Mobile Arena. But with so few open dates at the building next month, his options are limited, so he has chosen to wait.
He said the color scheme is also set and the final logos were being made by adidas, which has worked with the team and the NHL for the past few months on the design and colors.
The plan is for NHL commissioner Gary Bettman to attend the major announcement, schedule permitting.
While it has been an exhaustive and at times frustrating process for Foley, it begs the question why didn't he have his name in place when the NHL awarded him his team in June?
"The reality was the league said, 'You don't have a team,' so we couldn't advance any ideas from the NHL," Foley said.
He added he didn't want to be presumptuous that he was getting the team to press the issue of the name with Bettman before the vote from the NHL Board of Governors on June 22.
Foley said while the wait has cost the team millions of dollars in sales, he thinks it can make up a good percentage of it once the nickname is announced and that shirts, hats and, most important, jerseys become available.
"The jerseys are going to look great," he said. "Everyone's going to want one."
The team will have its own store at T-Mobile Arena, and the tentative plan is to have merchandise available for sale the day of the announcement of the nickname.
From the beginning of his pursuit of an NHL team, Foley was partial to a team name that included Knights. A West Point graduate, he originally envisioned calling his team the Black Knights. But he realized there would be legal issues, and there was pushback from the U.S. Military Academy and from fans who simply hated the name.
Foley did some legal maneuvering, but by adding a prefix to Knights, he secured something close to what he wanted. He also had to do some subterfuge to throw would-be poachers off the scent.
But he managed to keep his team in the news, and he won't apologize for that.
"We've gotten all this publicity, and we've stayed in the news," he said. "I couldn't be happier."
Contact Steve Carp at scarp@reviewjournal.com or 702-387-2913. Follow on Twitter: @stevecarprj
NHL in Vegas
Complete coverage of hockey in Las Vegas