Maple Leafs, William Nylander saga creates NHL game show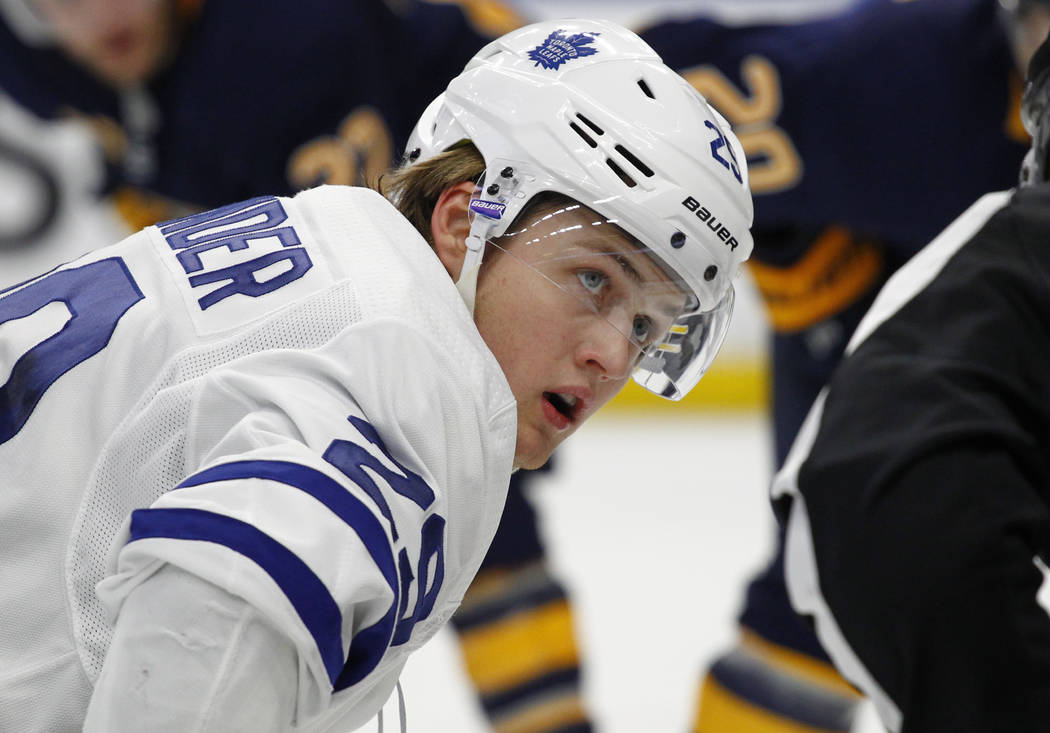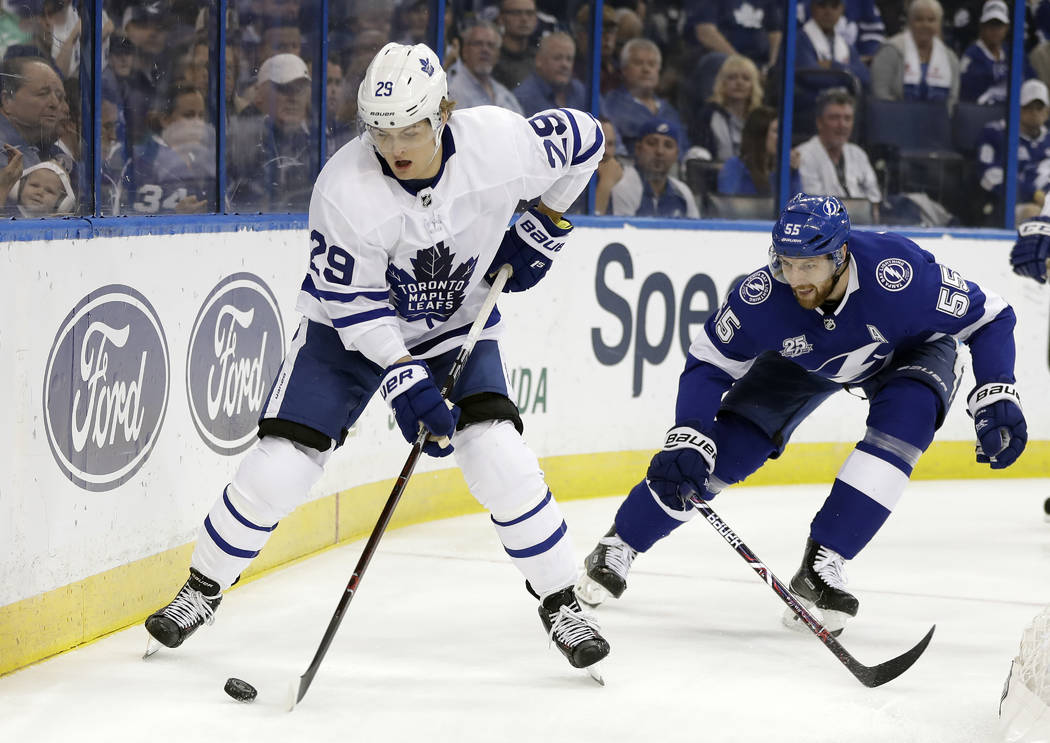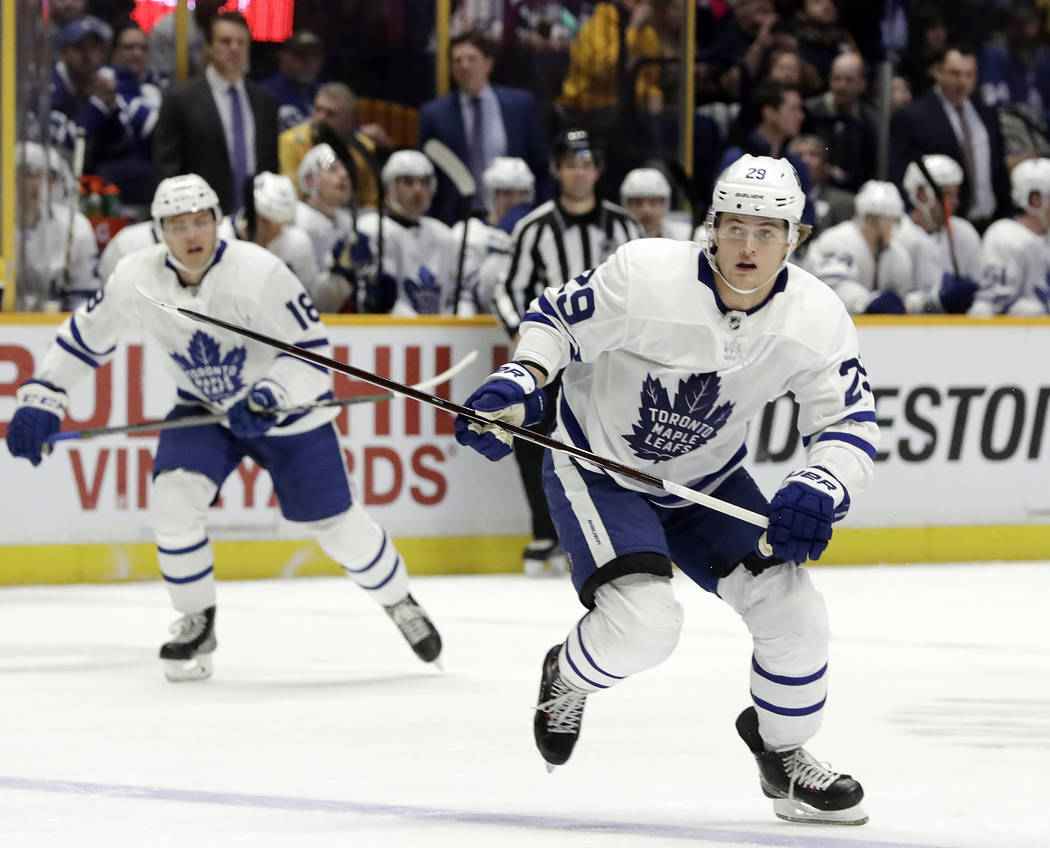 The NHL's new favorite game show might be "Where in the world is Kyle Dubas?"
The Toronto Maple Leafs' 32-year-old wunderkind general manager was spotted at two games his team did not appear in this past week, fueling trade speculation for one of his best young assets.
Winger William Nylander, who is seeking a new contract, is in self-imposed exile in Dornbirn, Austria, to start the season, and the sides need to find a deal or a trade before the Dec. 1 deadline to sign the restricted free agent.
It's anyone's guess as to what might happen, which is what makes the game show so fun.
"I've been asked, 'Do you want to trade him right now?' And the answer is 'no,'" Dubas told the Toronto Star on Sept. 28. "Circumstances can change. But it's not in any plan or any discussion we've had that we're going to trade any of these players.
"Our goal is to have them each develop and maximize their potential here."
Nylander, 22, is reportedly seeking a long-term contract after scoring 61 points in each of the past two seasons. Dubas seems reluctant to meet Nylander's high-priced demands, and it's tough to blame him when the Maple Leafs boast the league's top-scoring offense entering Friday's games with Nylander overseas.
Toronto is staring at a future cap crunch, with center John Tavares signed long term and studs Auston Matthews and Mitch Marners eligible for new deals soon. So trading Nylander, possibly for defensive help, could make a lot of sense for Dubas.
So were his trips to New York Rangers and Philadelphia Flyers home games this past week scouting trips? Or a chance to meet with Nylander's New Jersey-based agent, Lewis Gross?
All Dubas told NHL.com on Monday was that he "enjoys getting out to watch games."
Hockey fans probably would enjoy seeing a good young player back on the ice. Stay tuned to see how the game show — or is it a soap opera? — ends.
Fry guys
The Detroit Red Wings have been so bad (1-6-2, league-worst four points entering Friday) that it's affecting longtime sponsor Arby's.
The fast-food corporation had a long-running promotion with the team in which it would give away curly fries if a Red Wings player scored a hat trick. But with no hat tricks on the horizon in Detroit, Arby's lowered the bar and is now giving away fries whenever the team scores three goals.
It's not great when even fast-food companies barely believe in you. Red Wings: They have the defeats.
You sorry, Wilson?
The preseason doesn't matter to most NHL players, but it was costly for Washington Capitals forward Tom Wilson.
The enforcer had his 20-game suspension for an illegal check to the head Sept. 30 upheld by commissioner Gary Bettman on Thursday. Wilson can appeal to a neutral arbitrator, but if he loses, he must forfeit more than $1.26 million as part of his punishment.
The money will go to the Players' Emergency Assistance Fund, which assists former players who have fallen on hard times.
Contact Ben Gotz at bgotz@reviewjournal.com. Follow @BenSGotz on Twitter.
Games of the week
Edmonton at Chicago (3 p.m. Sunday, NHL): Oilers star Connor McDavid is always must-watch TV, and he should provide a good test for a resurgent Blackhawks squad.
Golden Knights at Nashville (5 p.m. Tuesday, NBCSN): The two Western Conference division winners last season meet for the first time since Jan. 16.
Toronto at Pittsburgh (4 p.m. Saturday, NHL): An early-season clash of Eastern Conference stars as Maple Leafs forwards Auston Matthews and John Tavares meet Penguins centers Sidney Crosby and Evgeni Malkin.