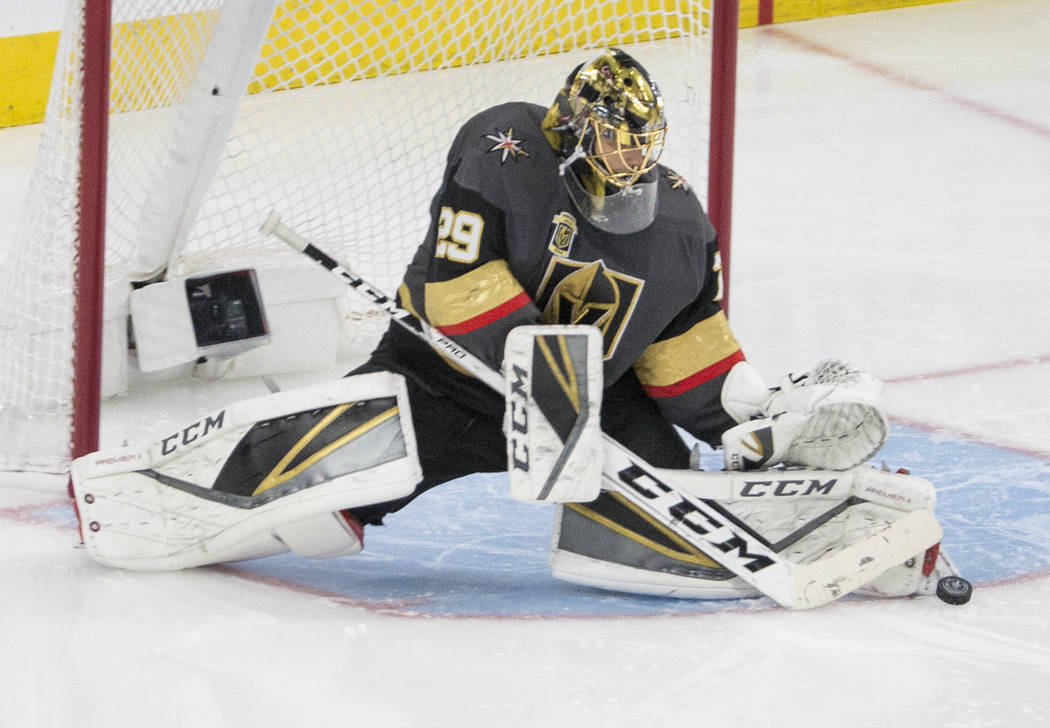 Golden Knights goaltender Marc-Andre Fleury may be Nevada's favorite goalie, but he somehow rose to even higher prominence on Wednesday.
Randy Dudek, a hockey fan from Middleborough, Massachusetts changed Wikipedia's official "List of U.S. state and territory flowers" page to list Fleury as Nevada's official state flower. The listing was changed shortly after it was made public.
The listing included the "scientific name" as "Gardien de but," the French translation for "goalkeeper."
Fleury's well-known nickname is "flower" because the French word for flower is "fleur."
Dudek said he saw a call out on Twitter from Reece Westerlund, a Las Vegas local and Knights fan, looking for "fancy hackers" to change the listing for the state flower on Wikipedia.
"I saw it and thought it was an incredible idea," Dudek said. "And I had the 10 minutes needed to do it."
Dudek made the change Tuesday, but the public didn't start catching on to the change until early Wednesday.
Later Wednesday afternoon, the "List of Nevada state symbols" was also updated to name the Knights' mascot Chance the Gila Monster as the official state reptile.
Nevada's official state flower is actually sagebrush and the official state reptile is a desert tortoise.
More Golden Knights: Follow all of our Golden Knights coverage online at reviewjournal.com/GoldenKnights and @HockeyinVegas on Twitter.
Contact Elaine Wilson at ewilson@reviewjournal.com. Follow @WilsonElaineM on Twitter.