NHL is welcomed to Las Vegas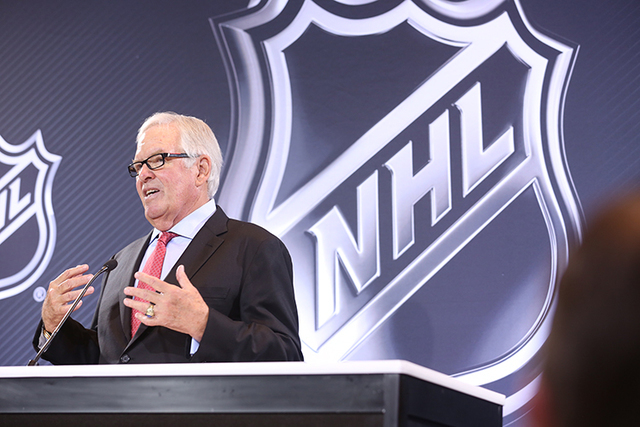 After a couple years of work, Bill Foley and Las Vegas was awarded an NHL expansion team on Wednesday, giving the city and Silver State its first major league team.
The Las Vegas NHL team will begin play at the T-Mobile Arena on the Strip in the 2017-2018 season.
The excitement level was high, and it could be seen instantly on social media. The league itself, teams, fans and more took to social media to welcome the NHL to the city.
Check out the reaction below:
Contact Kira Terry at kterry@reviewjournal.com. Follow her on Twitter: @kiraterry. Contact Kristen DeSilva at kdesilva@reviewjournal.com. Follow her on Twitter: @kristendesilva

NHL in Vegas
Complete coverage of hockey in Las Vegas