Opinions vary on Golden Knights acquiring Max Pacioretty
September 10, 2018 - 6:15 pm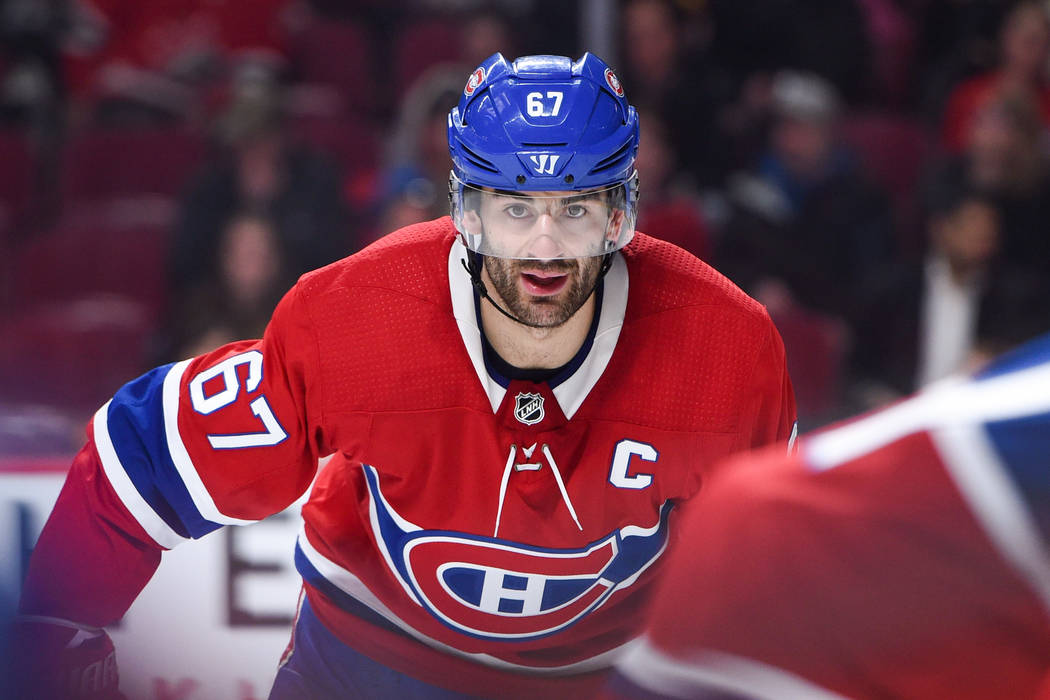 What the media is saying about the Golden Knights acquiring Max Pacioretty from the Montreal Canadiens:
Andew Berkshire, The SportsNet.ca
(Tomas) Tatar wasn't a fit on Vegas' roster, though despite their fairy tale run to the Stanley Cup Final I fail to see how it's possible a player of Tatar's caliber can be scratched for Ryan Reaves (no disrespect to Reaves).
The Golden Knights chose to move on from James Neal in free agency and brought in Paul Stastny to add to their center depth. In making this trade, they have now replaced Neal with the same type of player, one who comes with a lower salary for at least one season.
Neal is a very good player and should fit well in Calgary, but he is far more one-dimensional than Pacioretty. While Pacioretty is a first-line forward any way you slice it, Neal is a first-line forward offensively, and a good third-liner defensively and in transition up the ice.
Since Vegas was given both the pick used to take Suzuki and the second-round draft pick in this trade for non-roster considerations, they essentially moved picks to upgrade their left winger after already upgrading at centre. Put together, this is a slick bit of maneuvering by general manager George McPhee.
Barry Petchesky, Deadspin
Even if it's a decent haul, it could have and would have been heftier if not for the fact that everyone in hockey knew Pacioretty wanted out of Montreal, and that there was just about zero chance the Habs were ever going to re-sign him. The Canadiens and GM Marc Bergevin somehow spent a year driving down their own leverage ahead of a trade that was always going to happen, and even if Suzuki pans out, that has to color any analysis of this deal. …
With a series of big trades of disgruntled players, the Canadiens have not, on the whole, gotten that much younger, or even particularly cheaper. They obviously have not gotten better. They are spinning their wheels and only getting more enmired. Do they still think Bergevin is capable of getting them out of this muck?
Scott Cullen, The Sports Network
Vegas has to be happy with their end of the deal. They got out from under the Tatar contract, which isn't terrible, but it was for someone who didn't fit at all with that team, so making a quick decision on it is probably for the best, especially since it yielded Pacioretty, an elite scoring winger coming off a bad year.
… Montreal painted themselves into a corner with Pacioretty – shopping him around the league, unsuccessfully, when it was clear that they wouldn't sign him to an extension – and, not surprisingly, that didn't leave them in a good spot to maximize a return. … Of course, it's probably a couple of seasons before those players are ready to make an impact in the league, so the times could be tough in Montreal for a while.
Michael Traikos, Calgary Sun
Golden Knights GM George McPhee should receive a lot of credit. Just because Vegas reached the final last season does not mean that the team was guaranteed to pull off a similar result with the same players in Year 2.
This team, even with minute-munching defenceman Nate Schmidt missing the first 20 games because of a drug suspension, looks a lot better on paper than it did a year ago. Part of that is because we now know what players such as Karlsson and Erik Haula are made of. But the bigger reason is that Vegas didn't sit back this summer.
… The Golden Knights might not be able to catch opponents off guard or rally behind a shared sense of rejection. But after a summer where they grabbed a top-line centre and a top-line winger, it's clear the show is just getting started.
Pete Blackburn, CBS Sports
It's hard to imagine that the Canadiens weren't willing to match what Vegas offered in terms of years and money on the extension, which seems to suggest that Pacioretty wasn't super interested in sticking around with the Habs. However, it's worth noting that the lack of state tax in Nevada could've been a selling point for Pacioretty, whereas the taxes in Quebec are significantly less appealing.
In any case, the Golden Knights' deal for Pacioretty looks significantly better knowing that he wont be a half-season rental, even more so when you consider that the terms are very agreeable.
More Golden Knights: Follow all of our Golden Knights coverage online at reviewjournal.com/GoldenKnights and @HockeyinVegas on Twitter.