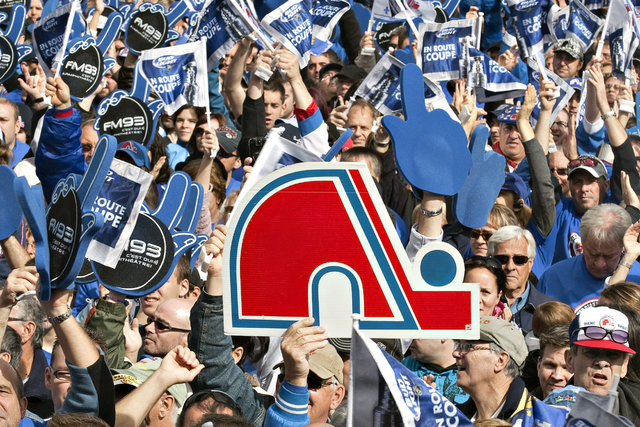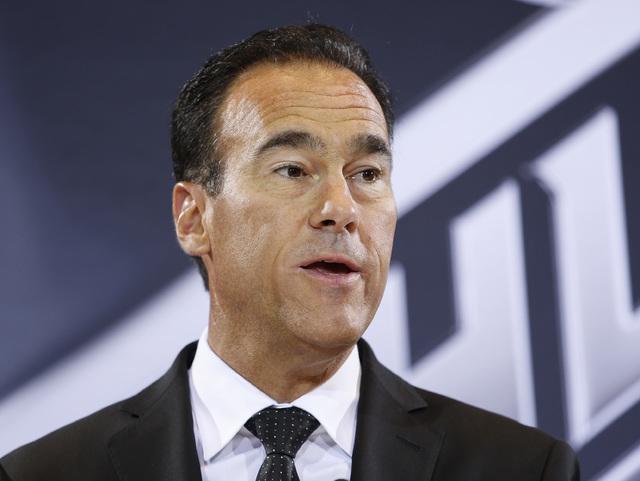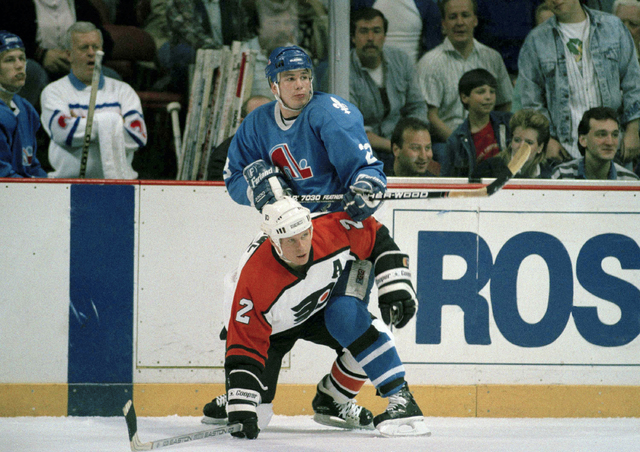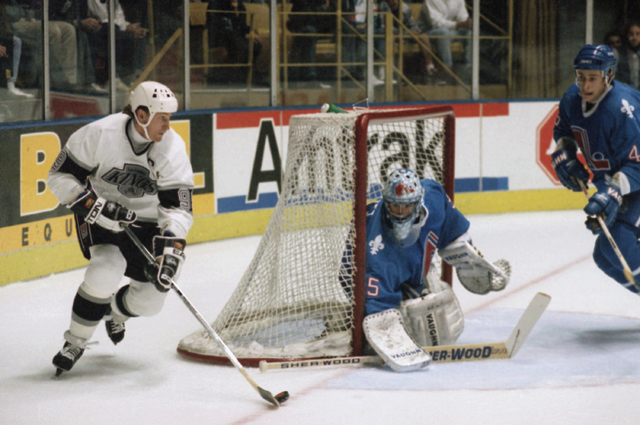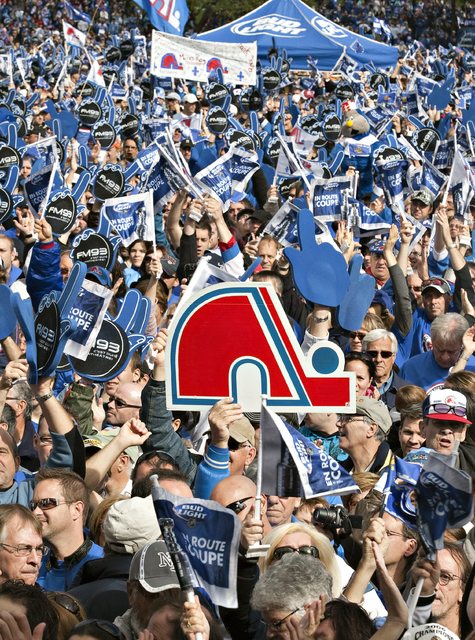 QUEBEC CITY — When Las Vegas celebrated the announcement it was joining the NHL last June 22, there was sadness and anger 2,744 miles away.
Quebec City again had been snubbed in its attempt to rejoin the NHL after the Nordiques bolted for Denver in 1995 and became the Colorado Avalanche.
Despite the bitterness, there remains hope that this city will once again have pro hockey.
"I remain optimistic, but it's hard," said Jean Phillipe Roy, a local fan who was getting his hockey fix at the Jan. 30 Canadian Hockey League Prospects game at the Videotron Centre. "We never thought the NHL would turn down $500 million."
Kevin Dube, the hockey writer for Le Journal de Quebec, the city's main newspaper, said people are still bewildered by the NHL's decision to pass on Quebec City.
"I think hope had never been higher than last June," Dube said. "There was a lot of disappointment after the announcement. Everybody was pissed."
There's plenty of blame to go around. Some blame Quebecor, the group which tried to land the expansion team, for not doing more to convince the owners that they could handle the dip in the Canadian dollar and have the franchise on solid financial footing. Some say the timing wasn't right because of the Canadian economy. Some conspiracy theorists believe the Montreal Canadiens don't want any competition and have convinced the other NHL owners to say no to Quebec City.
But most blame NHL commissioner Gary Bettman. Those that do are convinced Bettman has something personal against Quebec City (Bettman has said many times he has no issue with Quebec).
"If Bettman stays commissioner, hockey is never coming back here," said Patrick Des Gagne, a beer vendor at the arena.
Interestingly though, Des Gagne said having the NHL back would hurt his business.
"Listen," he said in broken English. "I make $9.50 an hour plus tips. If we get the NHL, this place will be sold out and there'll be more competition for me. They'll hire more vendors to sell beer."
On this night, there's around 9,700 in the Videotron Centre, leaving it half empty. Des Gagne has very little competition as he sells his Budweiser and Bud Light on the wide concourse. But as a citizen, he wants the Nordiques back.
"We have this beautiful building and the fans know the game," he said. "Nothing against Vegas, but we should have our team back too."
Roy said it's hard to understand why the NHL keeps turning down Quebec City.
"They didn't build this building for nothing," he said of the Videotron Centre, which opened in 2015, seats 18,259 for hockey and cost $370 million to build. "It seems Quebecor can do more. But they prefer to be low profile."
Attempts to reach Quebecor officials for this story were unsuccessful.
Technically, expansion to Quebec City is not dead. The NHL has tabled it for now. But the reality is if the city is going to get pro hockey back, it is likely going to be through relocation.
When Carolina Hurricanes owner Peter Karmanos recently said he might be willing to sell the team, Quebec City's fanbase got excited. There was some mild speculation that in light of the New York Islanders' issues at Barclays Center the team would move from Brooklyn to Canada. And when Arizona State announced last Friday it was pulling out of its deal with the Arizona Coyotes, immediately message boards lit up with speculation of the Coyotes headed to Quebec.
But that probably won't happen because the Western Conference only has 15 teams with the Golden Knights. Move the Coyotes to Quebec and that gives the East 17 teams, which means someone would have to move to the West. And that's going to be hard to convince an Eastern Conference owner to switch conferences because it affects travel, game times and regional TV contracts.
"I think Carolina is the best chance right now," Dube said.
Still, the economic factor looms in keeping Quebec City on the outside looking in. On June 22, the day the announcement was made that Quebec did not get an expansion team, the Canadian dollar was worth just 77 cents. Monday, it was worth 76.4 cents.
"The dollar is still an issue," Dube said.
How long will the fans stay patient? The NHL appears in no rush to find its 32nd team. It waits for Seattle to put a shovel in the ground on a new arena. It's dealing with the Islanders and Coyotes arena situations while seeing what Karmanos eventually does in Raleigh with the Hurricanes.
Right now, Quebec City is on the NHL's back burner.
"It doesn't take a lot to bring back hope," Dube said. "We have this building and the people here want a team. At some point I believe we'll have the NHL back."
Contact Steve Carp at scarp@reviewjournal.com or 702-387-2913. Follow @stevecarprj on Twitter.