Rangers try to give comfort to New York following terror attack
October 31, 2017 - 11:01 pm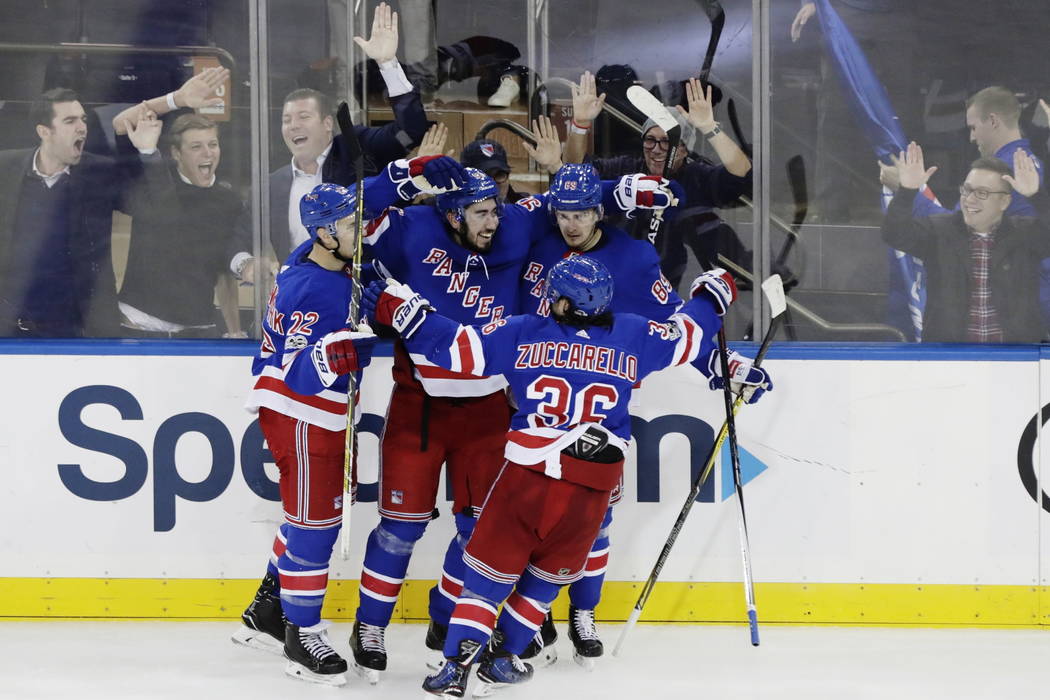 NEW YORK — One month ago, the Golden Knights felt a sense of community and obligation to help a city heal following the mass shooting on the Strip.
Tuesday, it was the New York Rangers' turn.
Only a couple of miles away from the terror attack in lower Manhattan, the Broadway Blueshirts laced up their skates and stepped onto the Madison Square Garden ice with heavy hearts and a new-found burden of helping a city heal as eight people were dead and an additional 15 were injured.
Much like their city, the Rangers showed resiliency, rallying from a 4-2 second-period deficit to defeat the Knights, 6-4.
It's a horrible, horrible thing," Rangers center Mika Zibanejad said afterward. "We talked about that. I'm super happy we got the win."
Goaltender Henrik Lundqvist, who lives in Manhattan, said the team was aware of the situation.
"It was emotional for me before the game," he said. "I talked to the group a little bit about the importance of the game. For me, my family is in that area every day and coming to the game not knowing if they were safe or not, it was not a good feeling."
As was the case with the Knights learning the details of the Las Vegas shooting, the Rangers players saw what had unfolded on television in their locker room or on their phones prior to taking the ice. Unlike the Knights, who wouldn't play until five days after the incident in Las Vegas, the Rangers were playing just hours after the carnage in lower Manhattan.
"I won't name names but I heard a couple of guys talking about it before the game," coach Alain Vigneault said. "They were talking about how we have to put this together and get going here. They were aware of it, it was an emotional moment with what happened today. But our guys handled it well and were able to come back."
A moment of silence for the Manhattan victims as well as the Las Vegas victims of Oct. 1 was held prior to the opening faceoff at the Garden with a sellout crowd of 17,294 on hand.
"It was bigger than two points (Tuesday)," Zibanejad said. "We were trying to play for the whole city and for all the families involved and we were able to do that."
Contact Steve Carp at scarp@reviewjournal.com or 702-387-2913. Follow @stevecarprj on Twitter.