Sabres ride 10-game win streak to unexpected success
Updated December 1, 2018 - 6:05 pm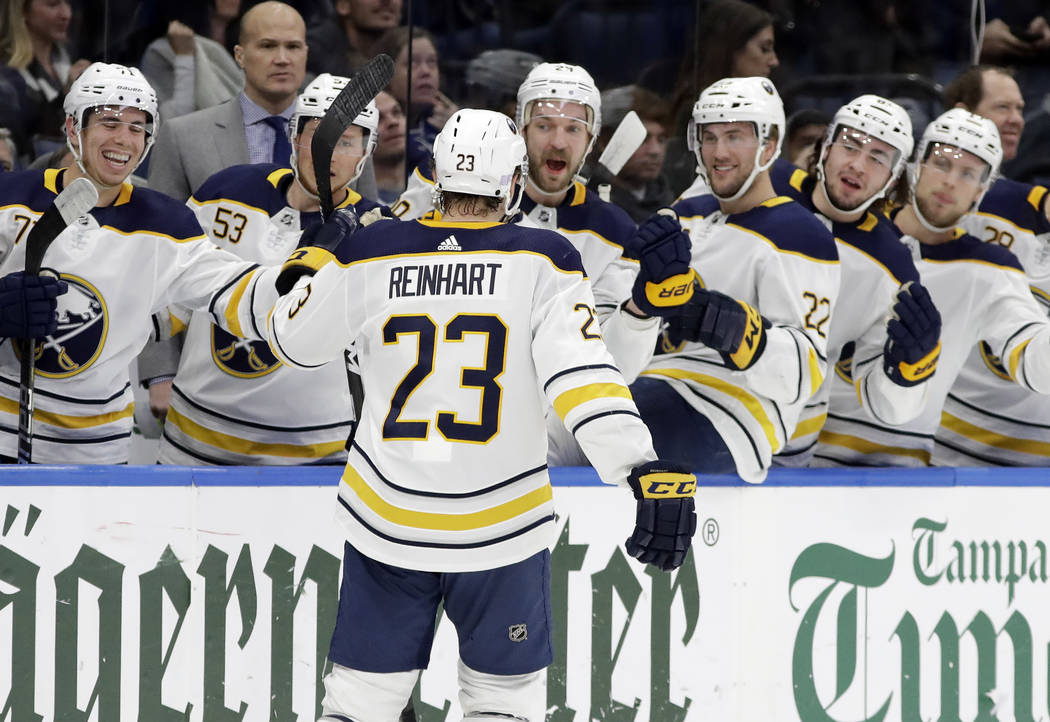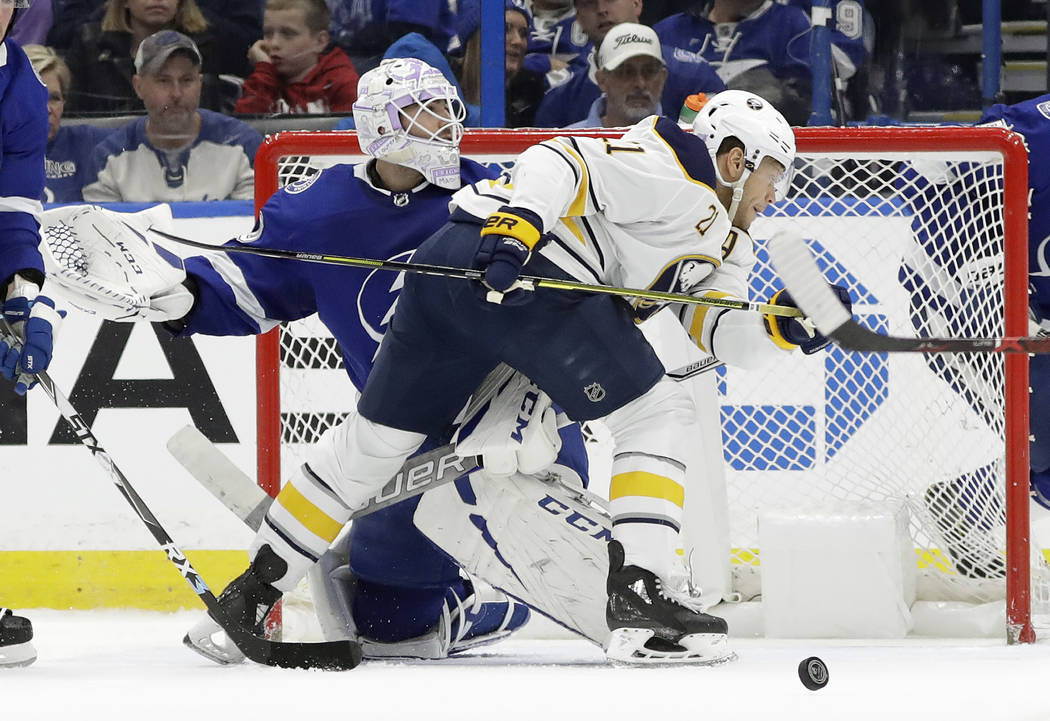 The people of Buffalo woke up Friday morning sad and disappointed, and not for the usual late-November reasons.
For the first time since Nov. 4, the city's beloved Sabres were coming off a loss.
The Lightning squeaked out a 5-4 home victory Thursday against Buffalo, ending a 10-game winning streak for the visitors that briefly shot them to the top of the NHL standings.
"It shows that we can win every night we're out there, and that should be our mindset no matter what," captain Jack Eichel told reporters after Thursday's loss. "We should expect to win every night we go on the ice, and that's the confidence you build through a winning streak like that. We built some camaraderie and some chemistry and just that never quit effort."
The Sabres, who have the second-longest playoff drought in the league at seven seasons, lost 3-1 to the New York Rangers on Nov. 4 to fall to 7-6-2. The team then matched the longest winning streak in franchise history despite sweating out games seemingly every night.
Nine of the Sabres' 10 wins during the run were by one goal, and seven were decided in overtime or a shootout. Only the 2012-13 Pittsburgh Penguins have as many one-goal victories as part of a winning streak of at least 10 games.
"I'm proud of our guys. They were in a lot of positions where we had to fight back," Buffalo coach Phil Housley said Thursday. "We kept going right to the end, and credit to our guys because we've found a lot of ways to win."
The run caused the Sabres to shoot up the standings, and they had the most points in the NHL before the Lightning leapfrogged them Thursday. Still, it was an expectations-defying run by a team with a lot of young talent in Eichel and 2018 No. 1 overall pick Rasmus Dahlin.
Only three writers out of 18 picked Buffalo to make the playoffs in an NHL.com preseason panel, but the Sabres seem to be maturing faster than expected.
"You could say a lot about our group and how we've grown," forward Kyle Okposo said Thursday.
Laine leaps into record books
Winnipeg Jets forward Patrik Laine is good at scoring goals. Like, really good.
The 20-year-old tallied 18 goals in 12 games in November and hit a milestone by notching career goals 100 and 101 in a 6-5 win over the Chicago Blackhawks on Thursday. He is the fourth-youngest player in NHL history to reach 100 goals, behind Wayne Gretzky, Jimmy Carson and Brain Bellows.
"It's good to get it out of the way," Laine said after Thursday's game. "I've got to chase 200 now."
Canucks fans get "Daggered"
The Vancouver Canucks recently replaced their in-arena DJ, and the new one already has committed a mortal sin.
During the third period of the team's game Tuesday, "Chelsea Dagger," the famous goal song of the Blackhawks, blared through Rogers Arena and fans lost their minds. It brought up a lot of unpleasant memories, as the two clubs met in the playoffs for three straight seasons from 2009 to 2011 and there's still plenty of bad blood.
There was enough outrage that Canucks owner Francesco Aquilini had to take to Twitter to address the mistake, even adding: "Bugged me, too. It won't happen again!"
Contact Ben Gotz at bgotz@reviewjournal.com. Follow @BenSGotz on Twitter.
November's three stars
1. Nathan MacKinnon, C, Avalanche
The 23-year-old's line with Mikko Rantanen and Gabriel Landeskog is destroying teams and led the Avalanche to an 8-3-2 record in November. MacKinnon was tied for the NHL lead with 23 points during the month.
2. Patrik Laine, RW, Jets
Laine scored only three goals in October, but a month later he leads the NHL with 21. He's on pace to score 72, which would tie Brett Hull for the ninth most in a season.
3. Marc-Andre Fleury, G, Golden Knights
Fleury led the league with nine wins and four shutouts in November while playing 50 minutes more than any other goaltender. His play has been critical to the Knights' recent success.