T-Mobile Arena designed for hockey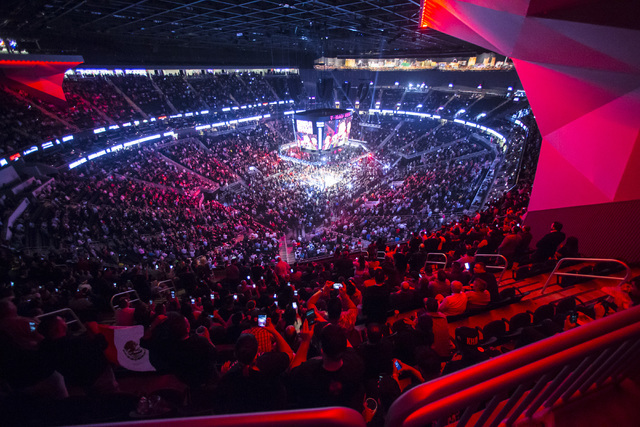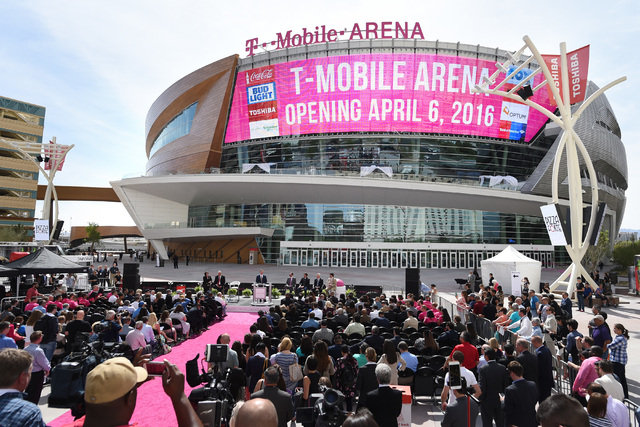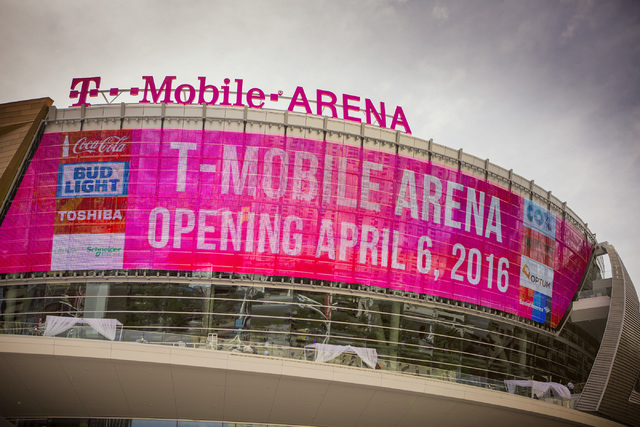 As Quebec City knows all too well, if you build a new arena, there's no guarantee an NHL team will come. But the "Field of Dreams" philosophy worked like a charm for Las Vegas.
MGM Resorts International and Anschutz Entertainment Group built the $375 million T-Mobile Arena, which opened in April, and the NHL on Wednesday announced an expansion team will come to play there starting in the 2017-18 season.
Simply put, if T-Mobile Arena hadn't been built, the NHL wouldn't have come.
NHL commissioner Gary Bettman has long maintained a city needs strong ownership and a suitable arena to be considered for expansion, and billionaire Bill Foley and T-Mobile Arena fulfilled those requirements perfectly.
The state-of-the-art venue located behind New York-New York and Monte Carlo was designed to be home to an NHL and NBA franchise. It features two locker rooms built exclusively for hockey and seats 17,500 for the sport.
"This building was designed with hockey in mind," T-Mobile Arena general manager Dan Quinn told the Review-Journal shortly before the venue's April 6 grand opening. The MGM declined comment this week in anticipation of the NHL's announcement.
"If you're in the upper level, you'll be able to see everything. It's an intimate building for one of its size."
Fans sitting in the upper bowl will get a better look at the action than at many other venues because there's only one level of suites as opposed to two or three levels of suites and luxury seating at other arenas that push the upper bowl higher and farther from the action.
The upper level isn't as steep as traditional hockey balconies, but there's enough elevation that fans still will be able to look down and feel part of the action.
"That was the intent," Quinn said. "We traveled around and saw a lot of different arenas, and we took the best components from several of them and incorporated them into our building."
Fans also can survey the scene from Hyde Lounge, an 18,000 square-foot nightclub located at one end of the top floor of the arena. The club is open to the public and features two triangular walkways that jut out over the upper deck.
The lower bowl features perhaps the venue's coolest feature in telescopic seats that can be customized to create unobstructed sight lines for any sport: steep for hockey, shallow for basketball and a hybrid of both for UFC cards.
Guests arriving at the venue will enter Toshiba Plaza, a two-acre outdoor entertainment space featuring three stages and an LED video mesh wall on the side of the arena measuring 175 feet wide and 45 feet high. Toshiba Plaza connects to the Park, which gives guests options for dining and entertainment before and after events.
Along with living in the Las Vegas Valley, prospective players surely will enjoy their spacious home locker room, which at approximately 10,000 square feet is one of the largest in the NHL. It has meeting rooms, coaches' offices, a video room, a sports medicine area complete with a hydrotherapy pool, a skate sharpening arena and a players' lounge.
"We had some input from Mr. Foley about the locker room, and we worked with him in anticipation the NHL will award him his team," Quinn said. "We think the players will be very comfortable."
Hockey fans can catch their first glimpse of the NHL at T-Mobile Arena on Oct. 7, when the Los Angeles Kings play the Dallas Stars in their annual "Frozen Fury" preseason game. The Kings also play the Colorado Avalanche there Oct. 8.
Meanwhile, Quebec City, which built the $370 million Videotron Centre in hopes of landing an NHL team in the Canadian city, continues to hope the league will come.
Contact reporter Todd Dewey at tdewey@.reviewjournal.com or 702-383-0354. Follow him on Twitter: @tdewey33
NHL in Vegas
Complete coverage of hockey in Las Vegas