UNLV hockey eyes NCAA Division I after victory at T-Mobile Arena
October 10, 2016 - 9:40 am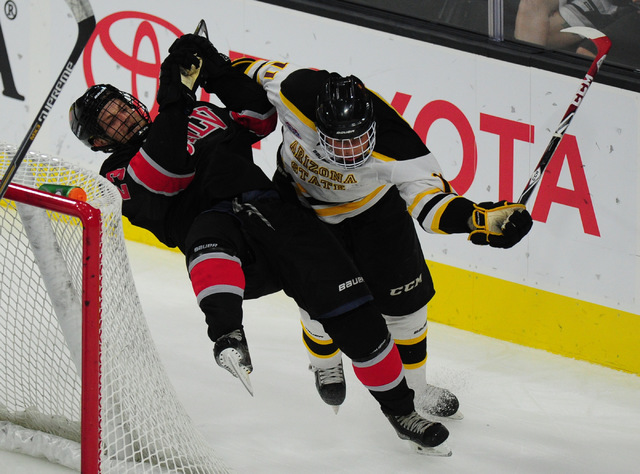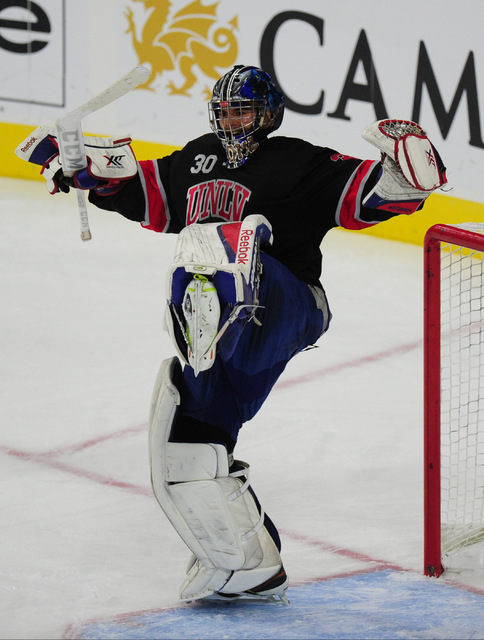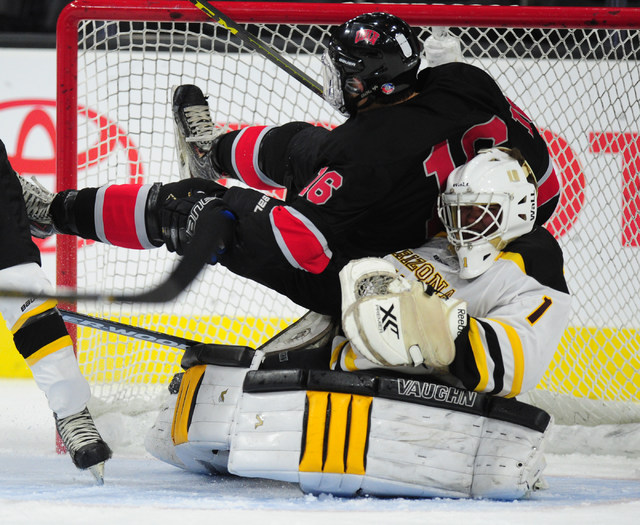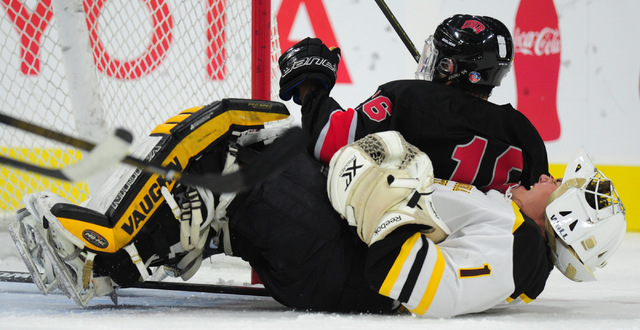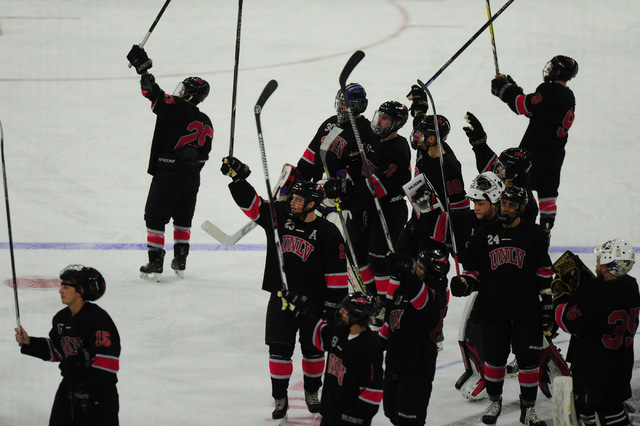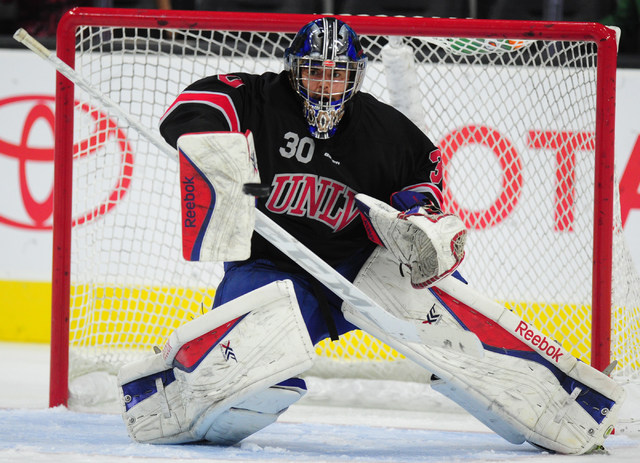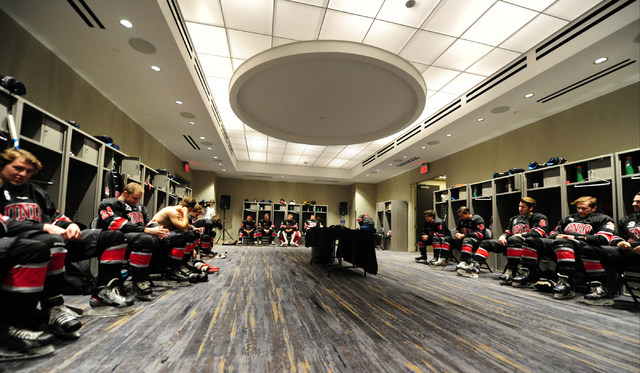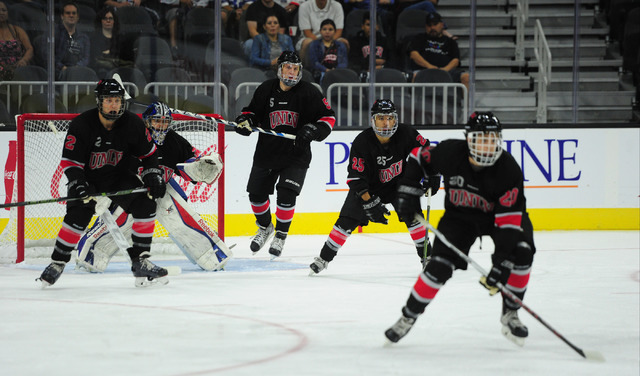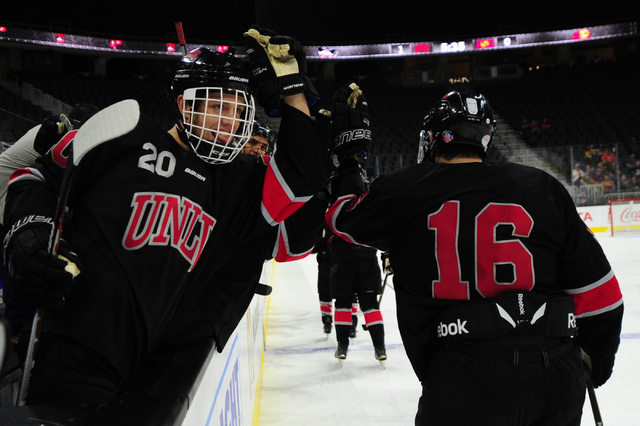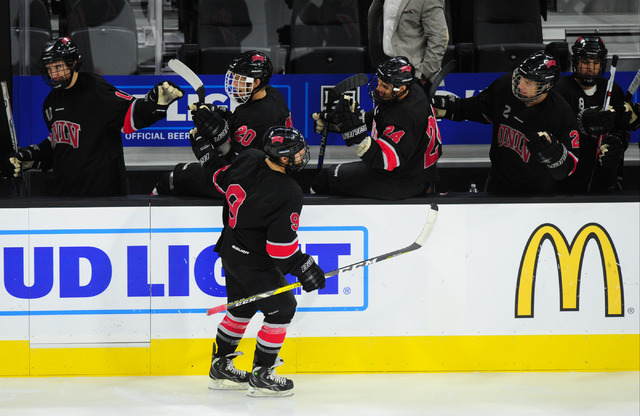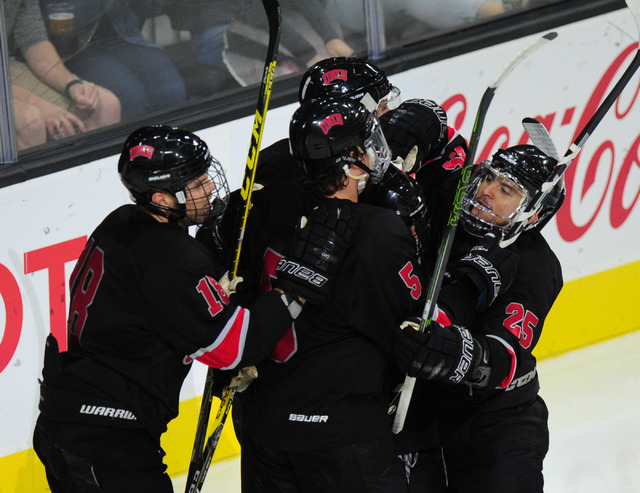 The first hockey game at T-Mobile Arena featuring a Las Vegas team wasn't about the game.
It's no secret the UNLV hockey team wants to make the jump to NCAA Division I, from the current American Collegiate Hockey League Division II in which it currently plays. UNLV general manager Zee Khan hopes the high-profile nature of the team's 3-2 win against Arizona State on Sunday will help that goal.
"With the growth process, with the amount of things that are going on in this town locally from a hockey perspective, it's coming together," Khan said. "From an exposure standpoint locally, it's good. We've had a lot of interest from a national standpoint as well."
Making the Rebels' dream a reality is not without its challenges. Khan estimated it would take a donation of between $10-$15 million to fund the program for the first five years. Khan said it would need to be a private donation, and that prospective donors were in attendance Sunday, but declined to provide their names.
If the money appeared, the team would need the university to sign off. Khan said the team is working with the school about adding a women's lacrosse team, which would offset the scholarships that would be added by a men's hockey team. That would keep the school in compliance with Title IX.
"The biggest thing for us is continued program success," Khan said. "From a UNLV prospective, they want to see the operation doing well. From a donor perspective, we could lose every game. If they want to write a check, that's great."
UNLV would then need a place to play. Las Vegas Ice Center, its current home, is not the quality that would be needed for an NCAA arena. Thomas & Mack Center would be too big, and Khan mentioned Orleans Arena and South Point Arena as possibilities, though South Point would need renovations to make it work.
The Arizona State team that UNLV beat Sunday is not the one that joined the NCAA Division I ranks last season – those Sun Devils played at Notre Dame this weekend. But should UNLV eventually play in the same league as second-year Arizona State, could its head coach among people who would be excited.
"If it's a school like UNLV or anybody out on the west coast (that) were to take the plunge, we would be ecstatic about it," ASU coach Greg Powers said. "We would welcome them with open arms and certainly commit to playing them every year."
NCAA Division I hockey is a fraternity of 60 teams, and UNLV hopes to pledge to become the 61st team. There are plenty of things that need to happen first, but the team is hopeful if it plays at T-Mobile Arena again, it will do so in the highest level of college hockey.
"From an internal, UNLV athletic department side, we are going according to plan," Khan said. "The conversations that we've had (with donors) are all indicative of the fact that we are going to get there at some point here soon."
Justin Emerson can be reached at jemerson@reviewjournal.com. Follow on Twitter: @J15Emerson
Want to keep up with all the hockey updates? Follow our Twitter: @HockeyinVegas