Vegas Golden Knights' Gerard Gallant eager to coach again
Updated June 10, 2017 - 10:45 pm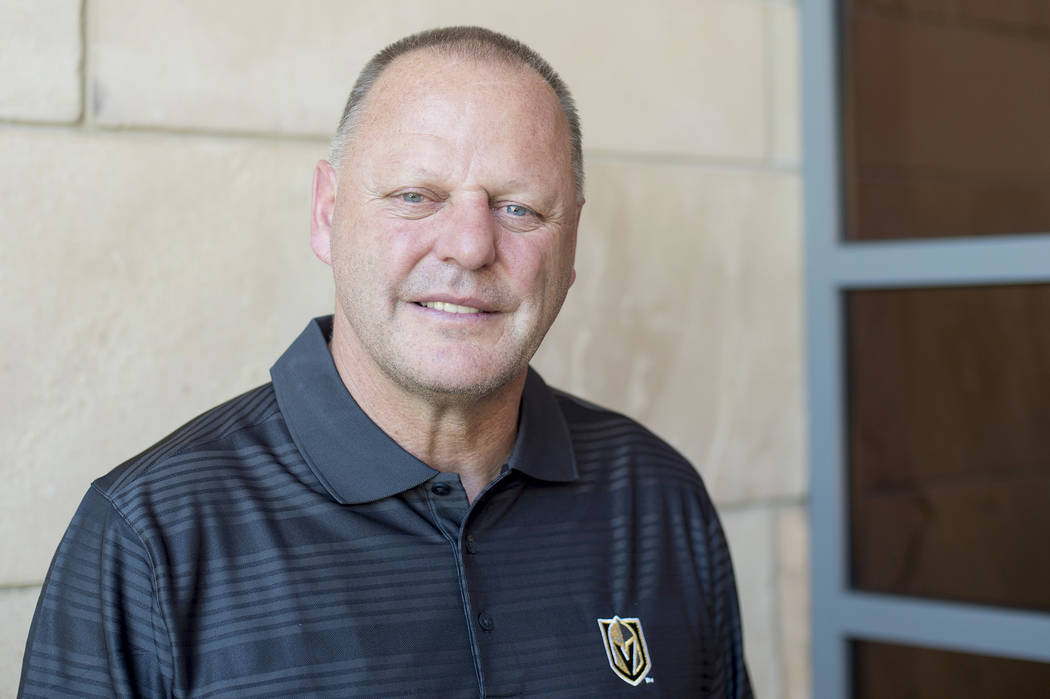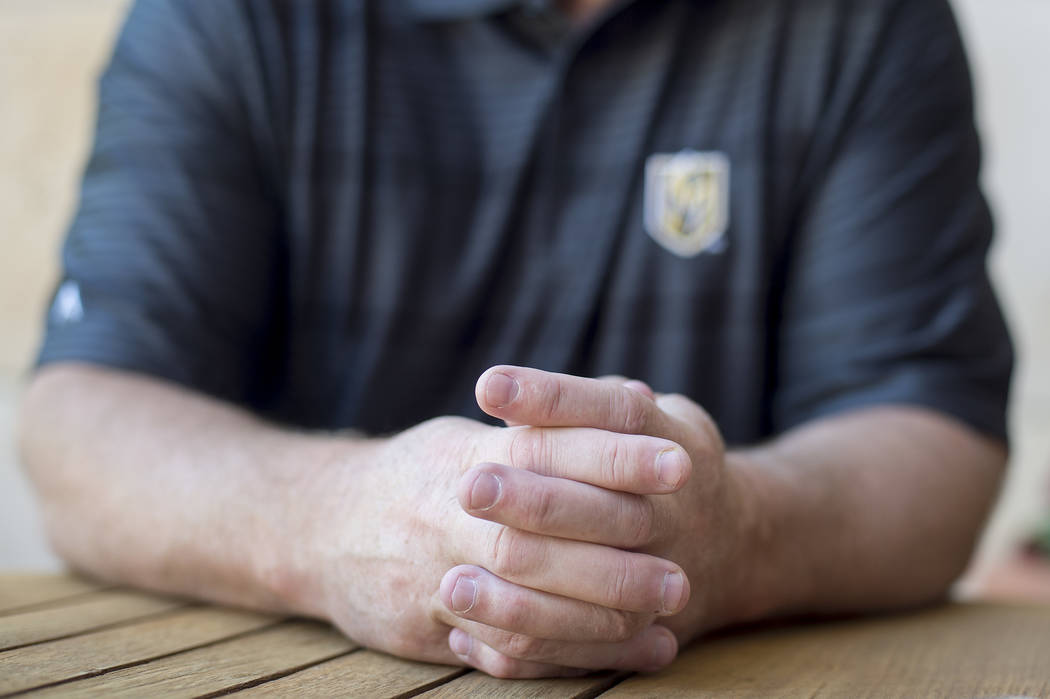 Gerard Gallant knew he could coach in today's NHL. And nothing was going to convince him otherwise.
Even that humiliating night on Nov. 27 in Raleigh, North Carolina, when he and assistant coach Mike Kelly were unceremoniously fired by the Florida Panthers after a 3-2 loss to the Carolina Hurricanes and went to the airport in a taxi. The slapstick scenario became a video sensation in the hockey world and an indictment of how incompetent the Panthers appeared to be under their new hockey leadership.
"We had two key players injured, and we were struggling a bit at the time," Gallant said. "But I also thought we had a great core of players, and we weren't that far away from competing for a Stanley Cup."
Gallant's gut feeling that he would find employment proved correct. Three weeks after he was fired, he was meeting with George McPhee, the general manager of the expansion Golden Knights, who were looking for a coach with NHL experience.
An agreement was reached in January, and Gallant was announced as the Knights' coach April 13.
Not living in past
Will Florida's loss be Vegas' gain? Gallant's focus and energy are about the present and the future. He doesn't need to dwell upon the past, though he admits it serves to motivate him, much the same way McPhee's firing as general manager of the Washington Capitals a couple of years ago has fueled his quest to build a winner for Knights majority owner Bill Foley.
"I was disappointed when Florida let me go," Gallant said. "We had 2 1/2 years of progress. But I'm in Vegas now, and my motivation is to help build a winner here.
"I spent a few weeks coaching Canada at the world championships, and it was good to get my feet wet again and get back to work. So I'm ready to get going."
The process started with the signing of three players — Reid Duke, Vadim Shipachyov and Tomas Hyka. But Gallant and his assistants — Kelly, who rejoined him Thursday, and first-time assistant Ryan Craig, who was hired Friday — have a lot of work ahead of them.
From the June 21 expansion draft and the June 23-24 entry draft, more than 40 players will be the property of the Golden Knights, and some will participate in the team's first development camp from June 27 to July 1 at the Las Vegas Ice Center. The camp will be Gallant's first opportunity to explain his philosophy to his players and what he expects on and off the ice.
"I think every coach will tell you it's a game of transition these days and you have to have five guys available to attack," Gallant said of the style of play he expects to use. "I'm not a hard guy to play for. I want my players to succeed. I'm not going to sit them down if they make a mistake. You've got to let them play through their mistakes and learn from them.
"I'd like to see us being a team that skates fast, takes the body, is unselfish and looks for each other. The fact is it's tough to score goals now in the National Hockey League. The goalies are so big and so good. Everyone plays good defense, blocking shots. So when you get your scoring opportunities, you have to find a way to make the most of them."
P.E.I. roots
Perhaps Gallant's understanding and demeanor go back to his Prince Edward Island roots in Canada. The ninth of 11 children, he lived a normal childhood, playing sports with friends and doing household chores. His father, who worked at a Royal Canadian Air Force Base not far from their home in Summerside, was a quiet man.
"We came from a town of 14,000 people, and everybody knew everybody," Gallant said. "There's no stress. There's no traffic to worry about. It's a great place to live.
"When I made it to the NHL and came home, all my friends and everyone treated me the same. They didn't throw a parade or anything for me."
Ready for new challenge
Gallant expects to coach a team that will be long on grit, accountability and one that will quickly bond in the T-Mobile Arena dressing room.
"We'll see what happens," said Gallant, who probably will attend the team's final mock draft Wednesday and Thursday before the expansion draft selection process starts June 18. "I know we have some very smart hockey people who have worked very hard to get the best group of players possible, and we'll work with whatever they give us.
"I'm looking for a team that will have good leadership for the 23 guys. You don't do it by having one guy carrying the flag. I expect us to be a team that competes every night, and when you've played the Golden Knights, you say to yourself afterward, 'Boy, those guys are tough; they never give up.'"
Contact Steve Carp at scarp@reviewjournal.com or 702-387-2913. Follow @stevecarprj on Twitter.
Gallant's NHL coaching record
Season Team Record Points Pct. Finish
2003-04 Columbus 16-24-4-1 37 .411 4th
2005-06 Columbus 35-43-4 74 . 451 3rd
2006-07 Columbus 5-9-1 11 .367 4th
2014-15 Florida 38-29-15 91 .555 6th
2015-16 Florida 47-26-9 103 .628 1st
2016-17 Florida 11-9-1 23 .548 6th