Vegas Golden Knights merchandise top-selling for all US NHL teams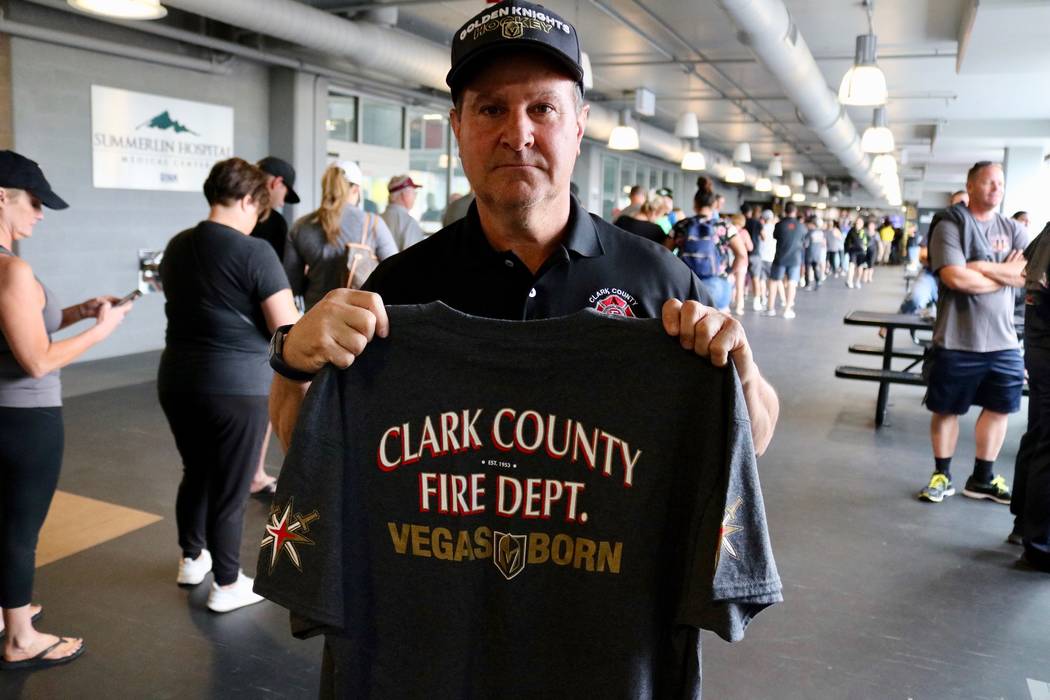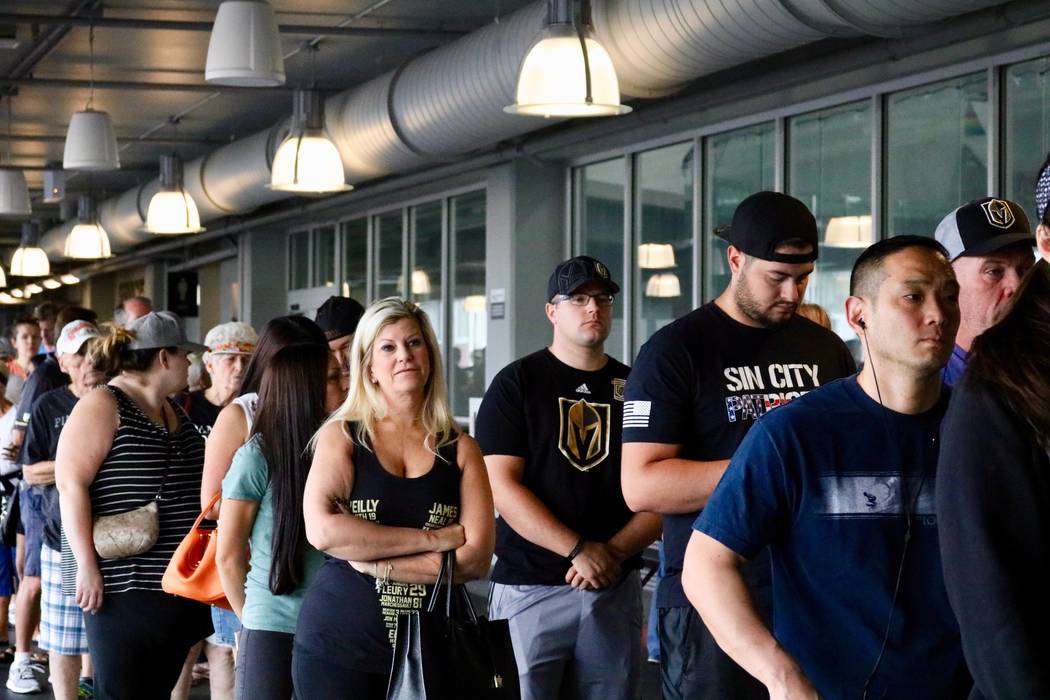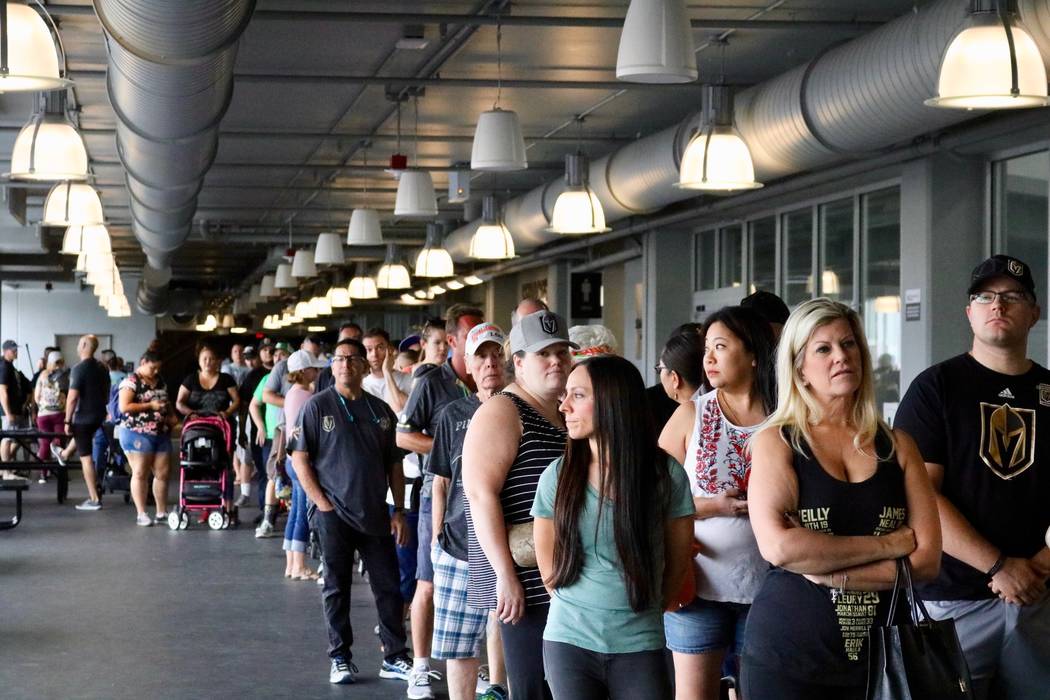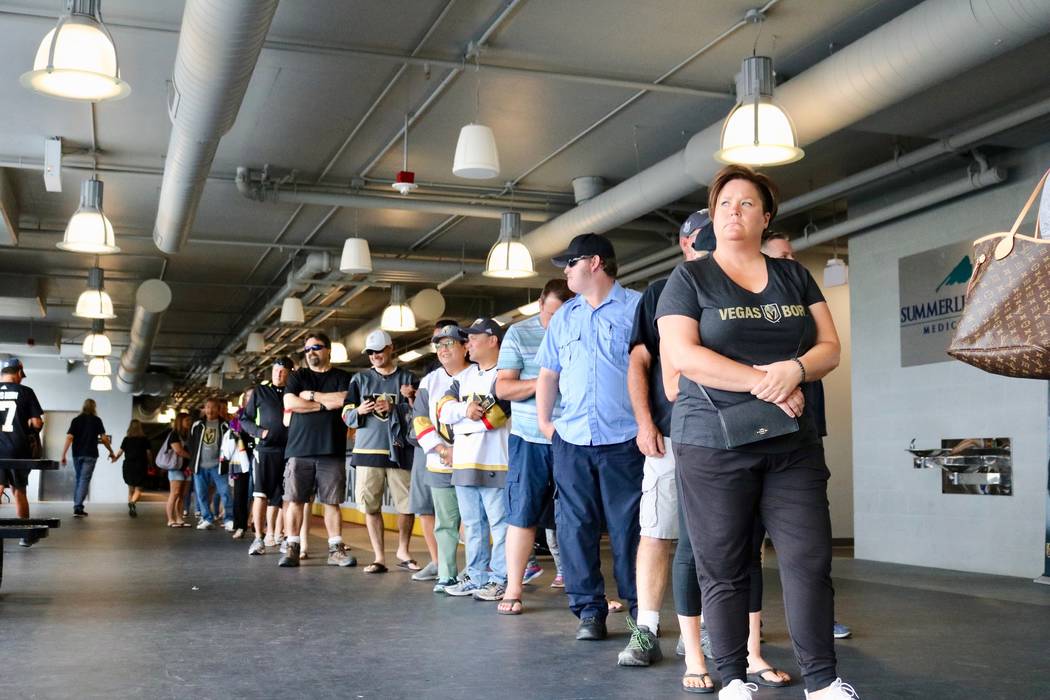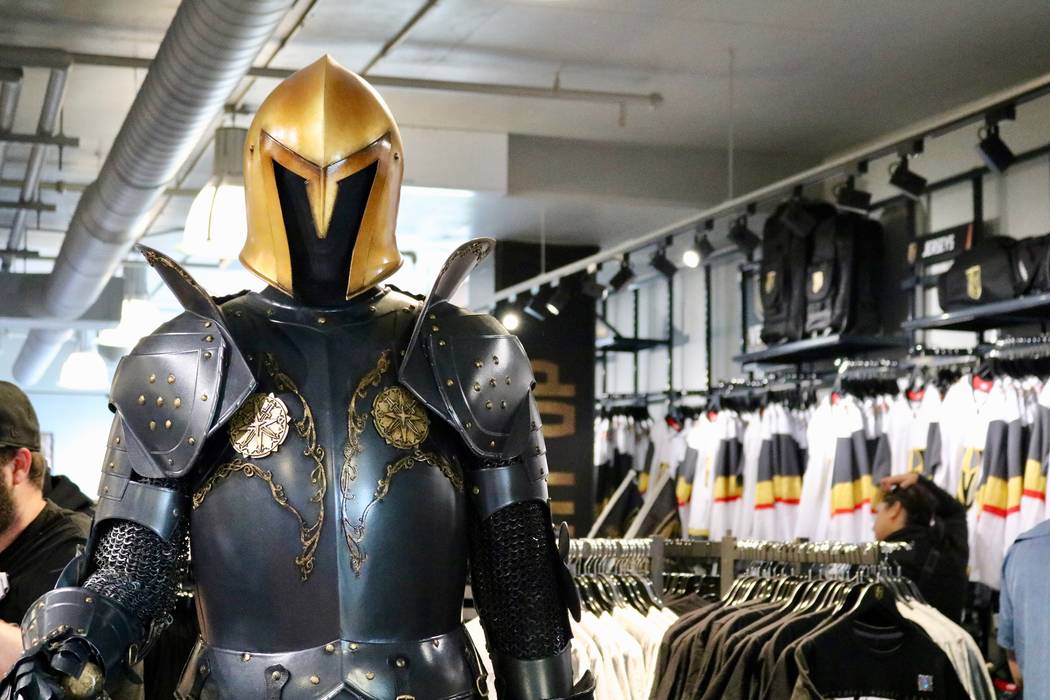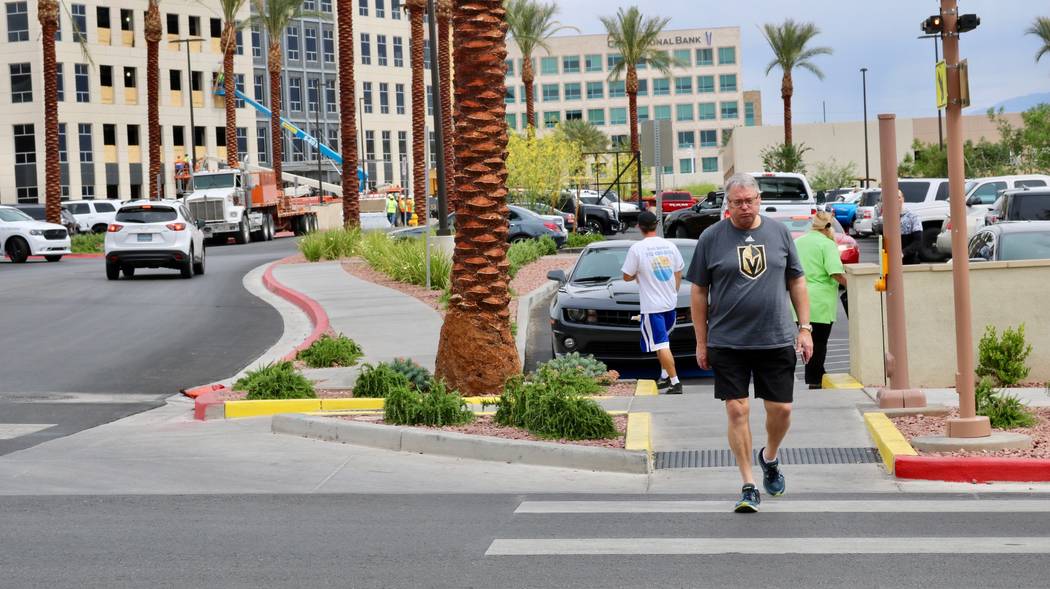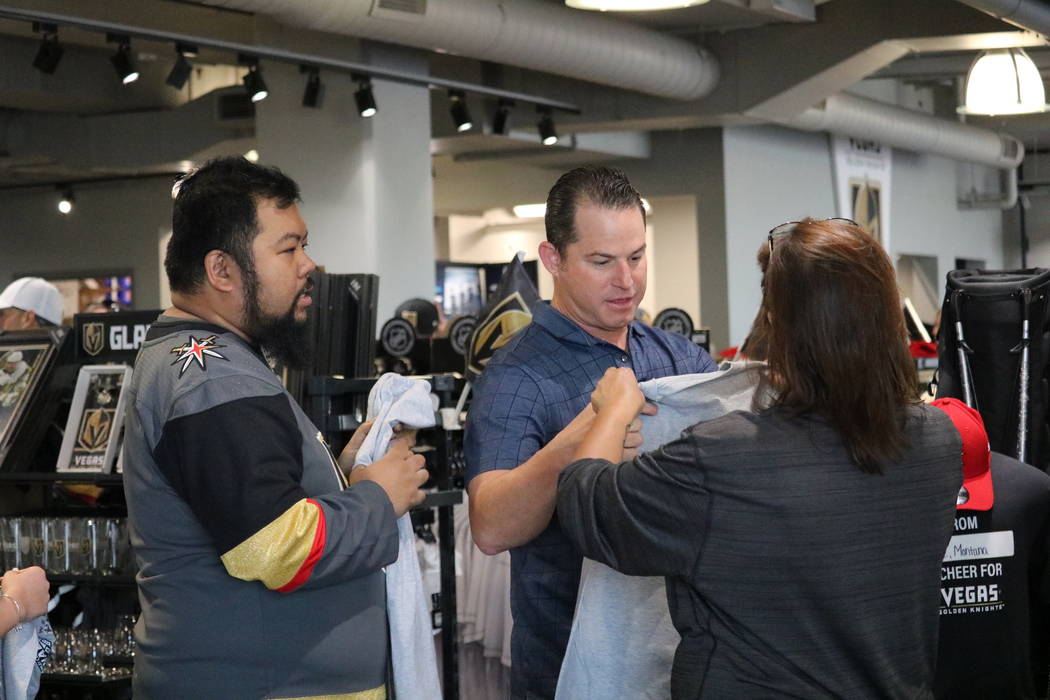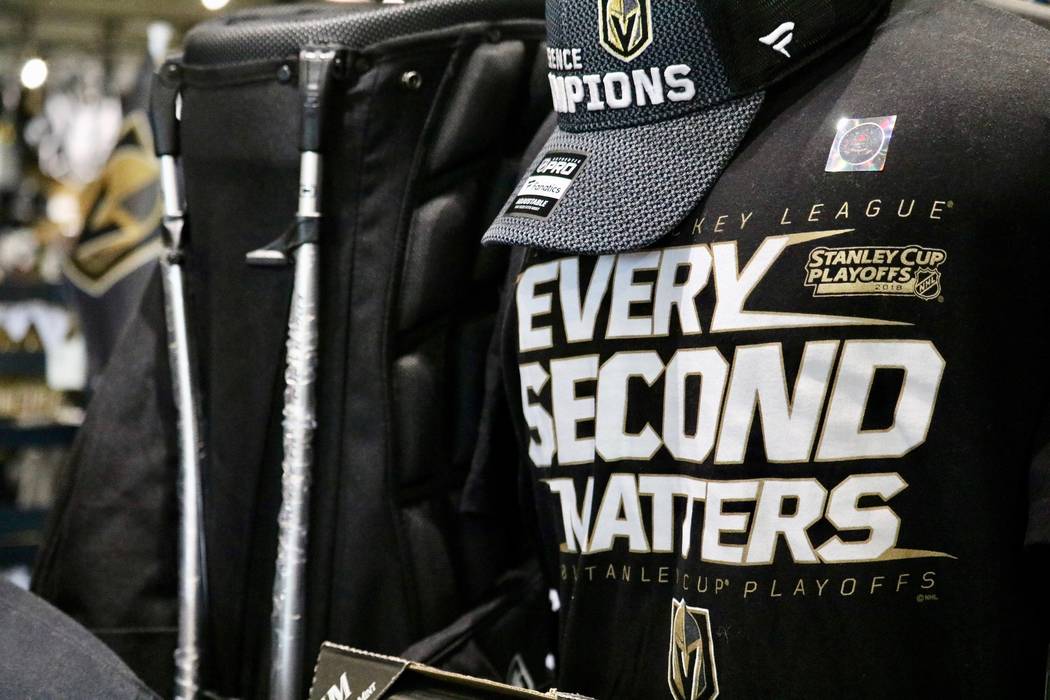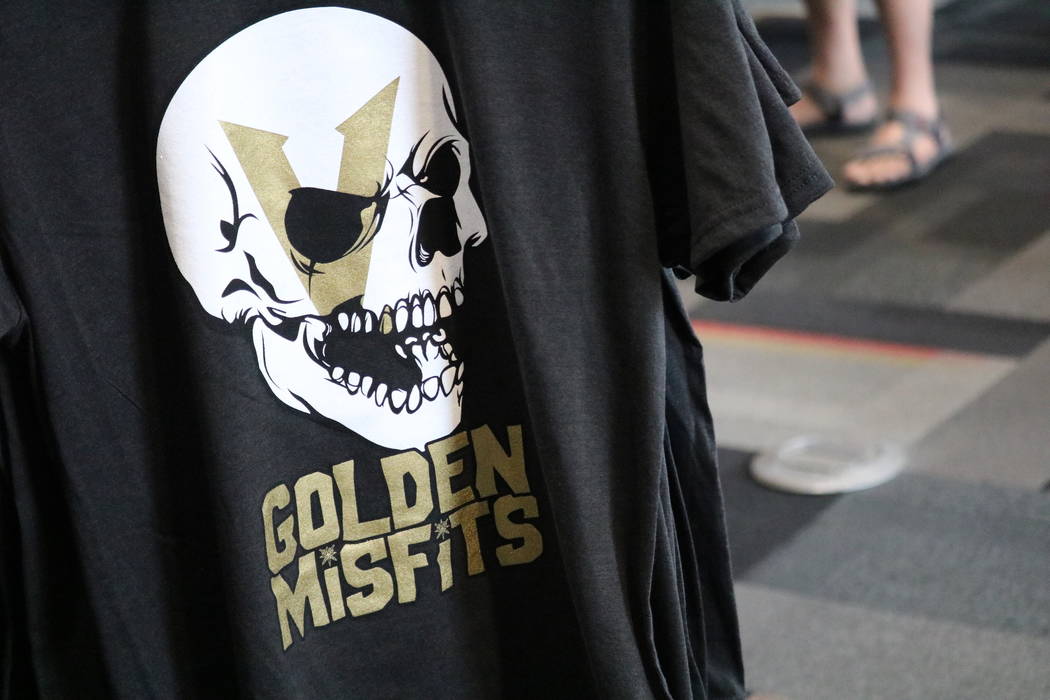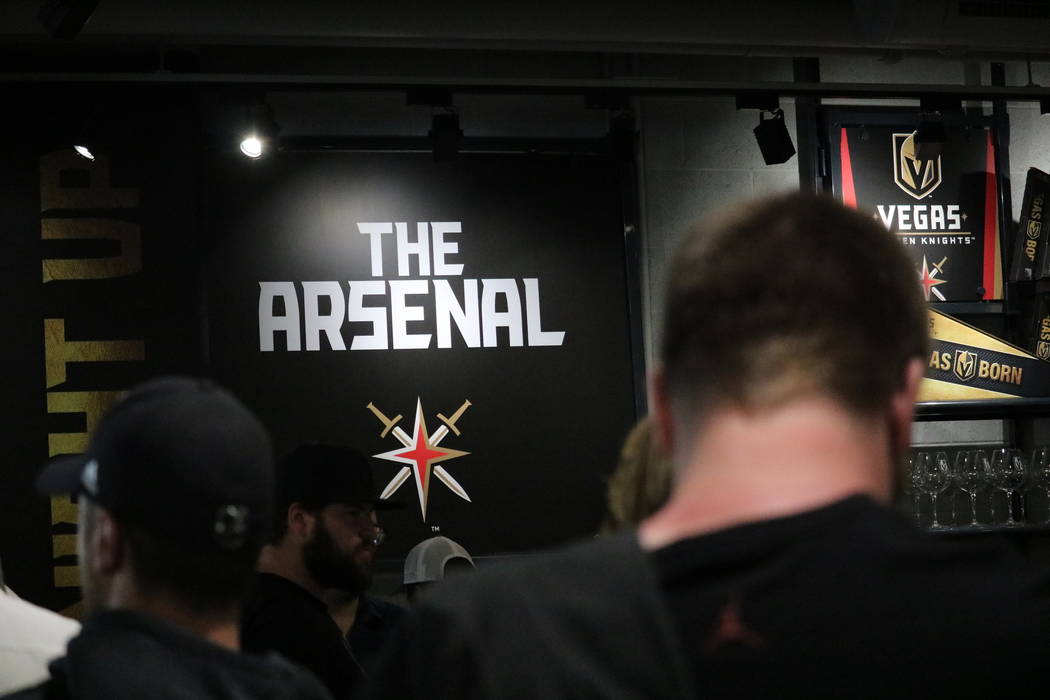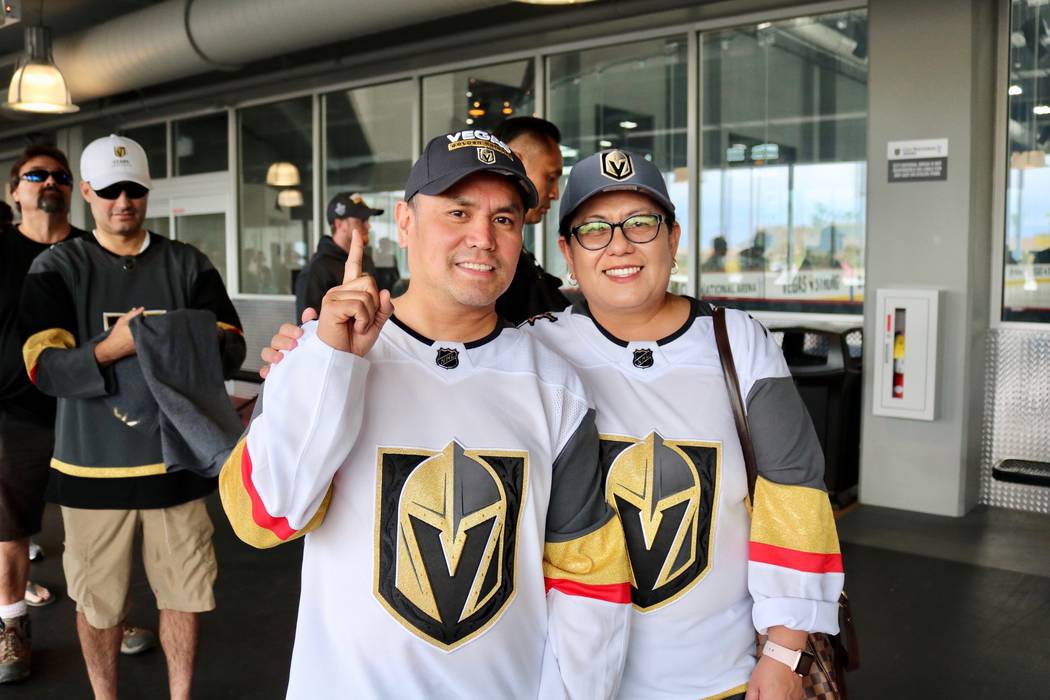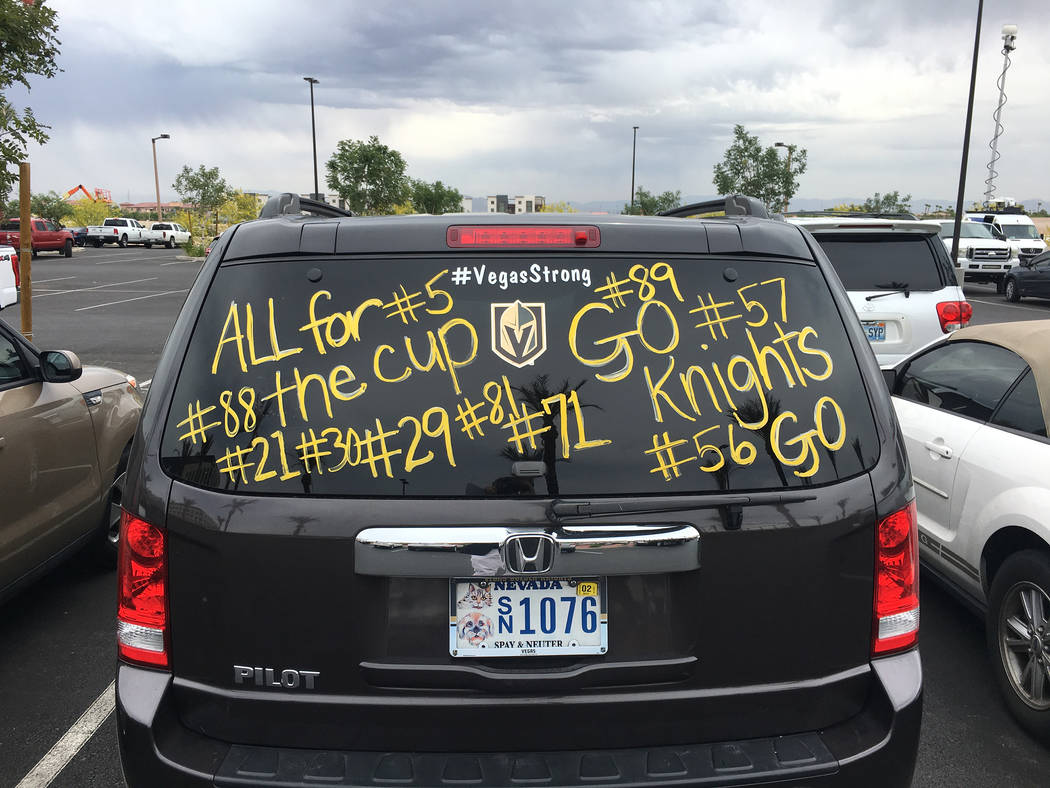 Jovito and Trixie Olivo have never been to a Golden Knights game; they say the tickets are too expensive.
But that hasn't stopped the Henderson couple from becoming superfans and snapping up about $3,000 worth of Golden Knights jerseys, shirts, hats, pins, stickers, pucks and more.
Jovito, known as Manny, was a hockey fan before the Knights came about, but Trixie wasn't.
"Now she's a die-hard," Manny said. "I baptized her."
The Golden Knights on Sunday defeated the Winnipeg Jets for the Western Conference championship and advanced to the Stanley Cup Final, a mind-boggling accomplishment for an expansion team. And just as the Knights keep shattering expectations on the ice, their booming off-ice business continues to spin heads with high-volume, accelerating merchandise sales.
The Olivos were among 70-plus people standing in line about 10 a.m. Monday to buy Knights gear at City National Arena, the team's practice rink. They spent about $160 on pucks, shirts and a hat — and then went to Dick's Sporting Goods in Henderson to buy more.
'Unprecedented'
City National's retail shop on Sunday quickly sold out its first batch of 150 Western Conference champion shirts. Sunday also was the best day ever for Knights merchandise sales through online retailer Fanatics' network, which includes the NHL's retail site, Fanatics spokesman Brandon Williams said.
Meanwhile, at the Galleria at Sunset mall in Henderson, lines were out the door Sunday at two Lids shops that sell Knights gear, and the line at Dick's wrapped through the store "like a Black Friday," said Jamie Cooper, the mall's marketing director.
So many people were waiting to buy gear that mall management did line control, she said.
Expansion teams can be among the worst in the NHL, but Knights fans have been spoiled with instant success. The team had the fifth-best regular-season record in the league and has won three rounds of the Stanley Cup playoffs.
Off the ice, the team has had league-leading merchandise sales and among the most expensive, if not the priciest, tickets on the resale market during the playoffs.
Knights merchandise sales were strong during the regular season but keep accelerating during the playoffs, retail pros say. At Galleria, fans show up to buy Knights gear immediately after the team wins a playoff round, mall workers and customers alike walk around in Knights apparel, and shoppers are "constantly calling" to see if stores have gear in stock, Cooper said.
"It's been unprecedented," she said.
'Crazy' lines and hat sales
Fans are waiting in lines 100 people deep to get into City National's retail store, The Arsenal Pro Shop. On Monday, the store had a long line "pretty much the entire day, which is crazy," said Brian Killingsworth, the Knights' chief marketing officer.
By noon Monday, the store had sold nearly 1,000 Western Conference champion shirts and about 1,000 Western Conference champion hats, he said.
At sports-apparel retailer Lids, which has 21 locations in the Las Vegas Valley, the Knights' postseason sales volume is "by far the best ever" among NHL teams, said Bob Durda, Lids' vice president of buying and merchandising.
"It's crazy the amount of headwear we're going through right now," he said.
The Knights were the top-selling NHL team for the chain's U.S. operations during the regular season and are "definitely in the top ten" in merchandise sales among all sports teams, he said.
All for a franchise that didn't even have a roster this time last year.
"I don't think anybody could have expected it to be this good," Durda said.
Contact Eli Segall at esegall@reviewjournal.com or 702-383-0342. Follow @eli_segall on Twitter.