Vegas Golden Knights say they won't be 'very active' in free agency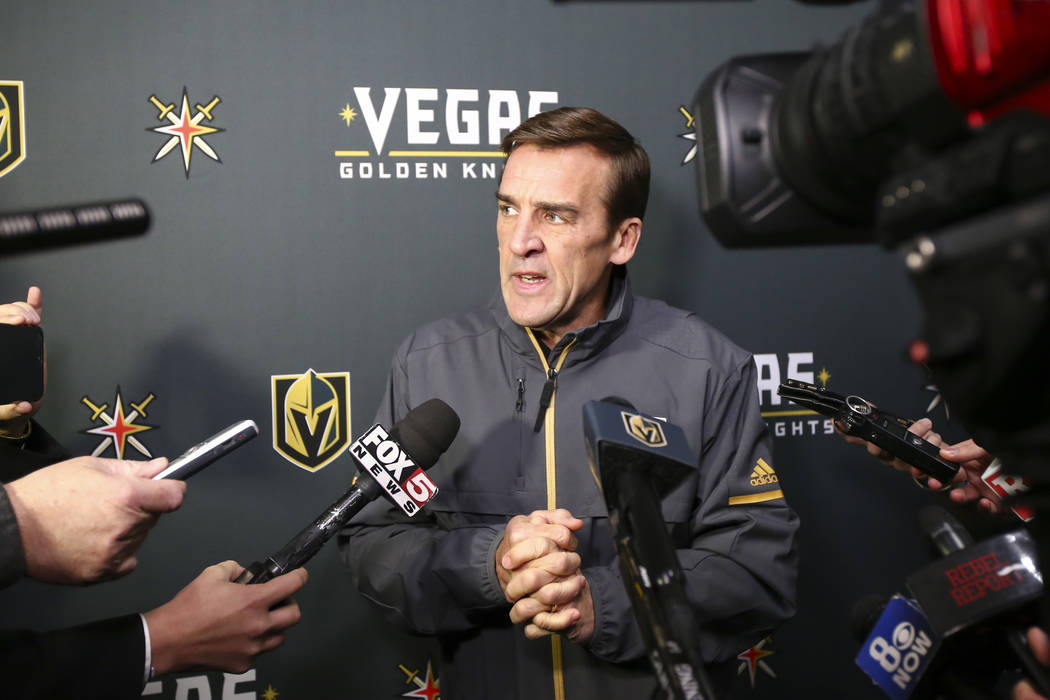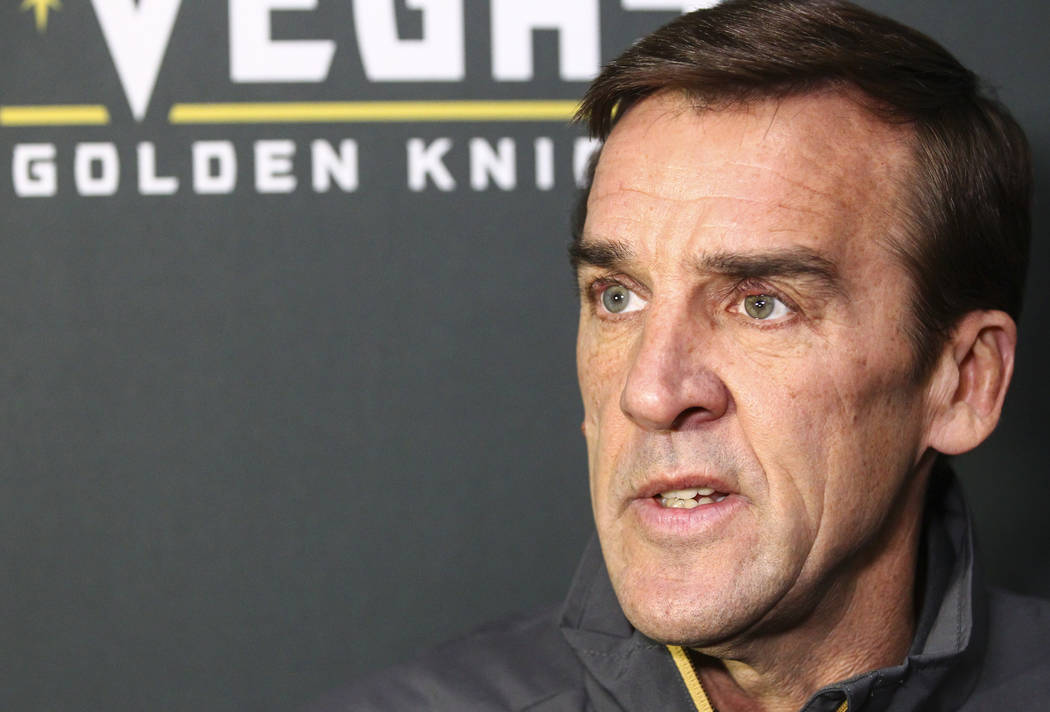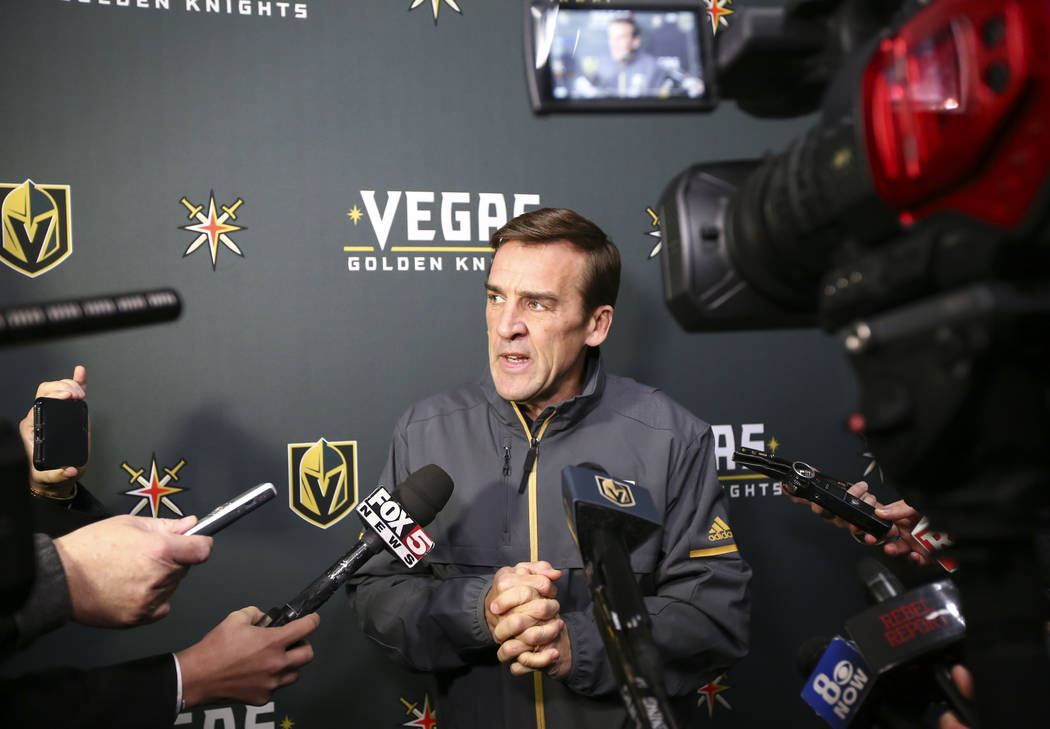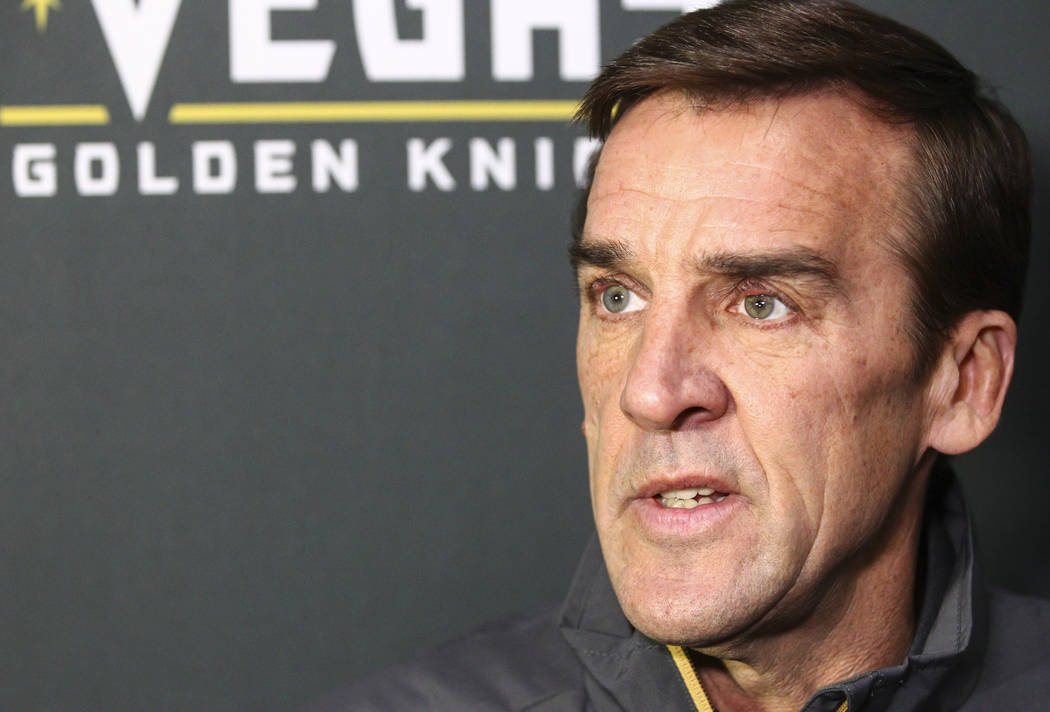 For the NHL's 31 teams, it's time to go shopping and spend some of that salary-cap money they've been saving.
The league's free-agency period begins Saturday, and every team has a list of needs. But as is the case when one shops, some items are simply out of reach.
What will the Golden Knights do? According to capfriendly.com, they have $8.7 million of cap space. Will they splurge, given they don't have any anticipated cap issues for their inaugural season? Will they merely window shop, kick the tires and decide to keep their money? Or will general manager George McPhee go somewhere in between and try to sign one or two free agents?
"Not very," McPhee said Friday at the Las Vegas Ice Center when asked how active the team will be. "It's probably going to be quiet for us.
"We did much better in the expansion draft than we anticipated, and we're pretty happy with our team, so I don't think we'll be very active."
There aren't a lot of bargains. There are aging veterans who command a high price tag — San Jose's Joe Thornton and Patrick Marleau, both 37, made $6.75 million and $6.66 million last season.
The goaltending options aren't great and are costly — Vancouver's Ryan Miller, 36, made $6 million last season.
The Knights have 11 defensemen, so adding another will only add to the logjam.
Then there's players such as Florida's Jaromir Jagr. He's 45 yet still productive. He played for Knights coach Gerard Gallant in Florida, and his leadership would be invaluable if he could be signed for a reasonable price. He made $4 million last season.
Jarome Iginla, 39, also would be a quality leader in the locker room, but he made $5.3 million last season.
The Knights also have three of their players who are unrestricted free agents — goalie J.F. Berube, forward Chris Thorburn and center Connor Brickley — and can try to sign them. Berube made $675,000 last season, Thorburn $1.2 million and Brickley $650,000.
"We will have some discussions with them," McPhee said.
McPhee said trade talks are ongoing with teams for some of the Knights' defensemen.
"There's a market there," he said. "But it's all about timing. Teams that don't get what they're looking for in free agency this week will circle back to us."
Contact Steve Carp at scarp@reviewjournal.com or 702-387-2913. Follow @stevecarprj on Twitter.