What people are saying about the NHL expanding to Las Vegas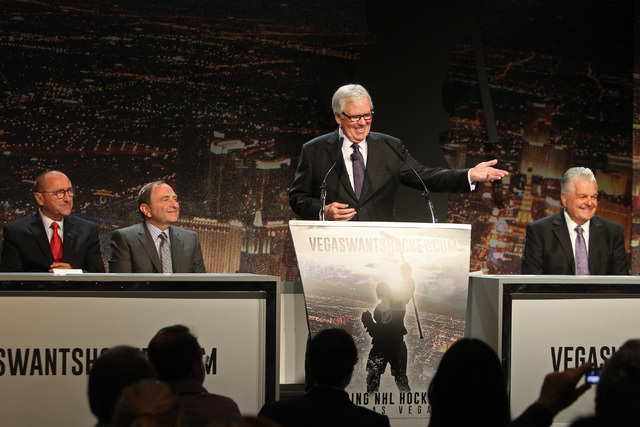 The NHL's executive committee has recommended that the league expand to Las Vegas, according to The Associated Press.
An expansion team to Las Vegas won't be official until the league's owners approve a vote, which will take place in Las Vegas on June 22 prior to the NHL Awards.
A Las Vegas team would be the 31st team in the league, and would begin play in the 2017-2018 season at T-Mobile Arena.
Quebec City in Quebec, Canada, also was considered by the NHL for expansion, but is not expected to receive a franchise.
RELATED
NHL team will take Las Vegas sports to next level
NHL committee picks Las Vegas for expansion
Here's what's next for Las Vegas's NHL team
AGA Chief praises impact of NHL franchise in Las Vegas
51s warn NHL players of temptations in Las Vegas