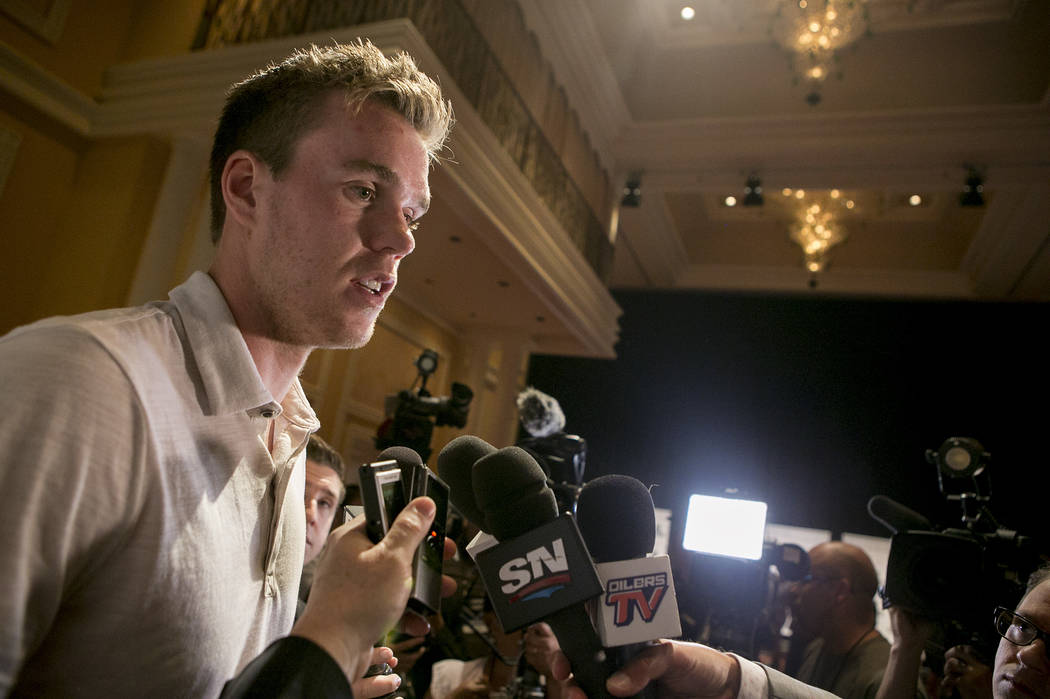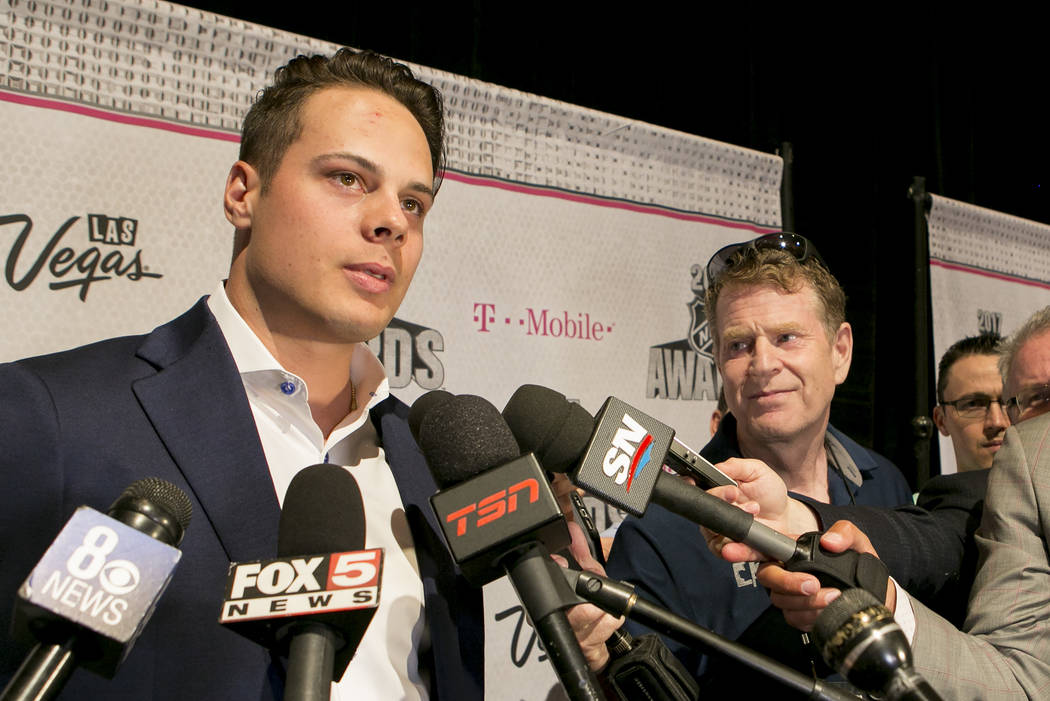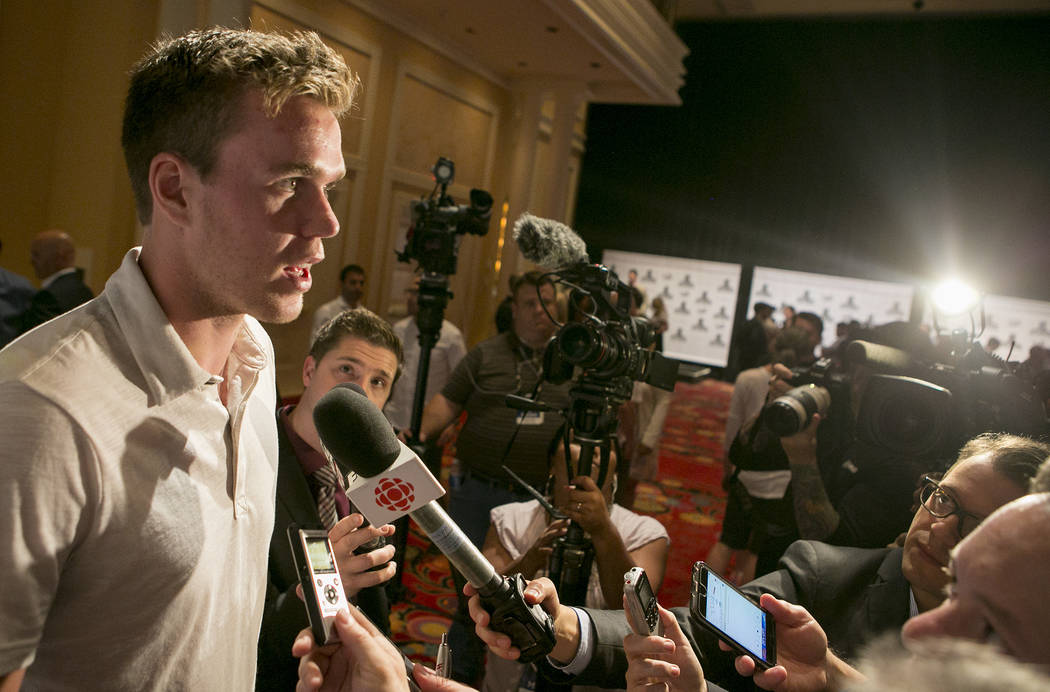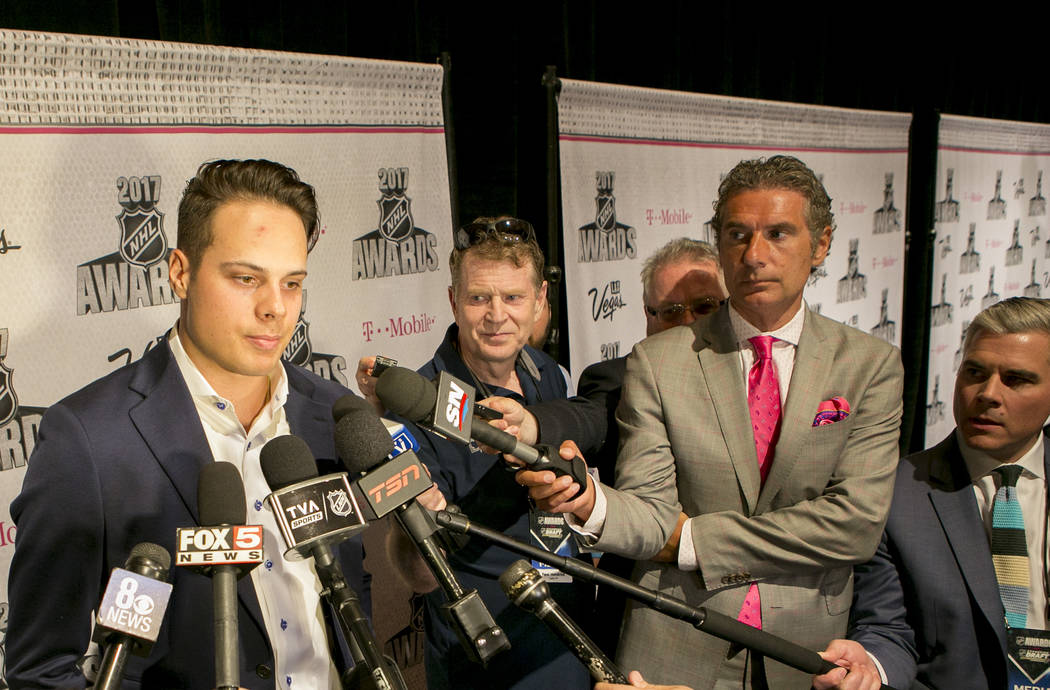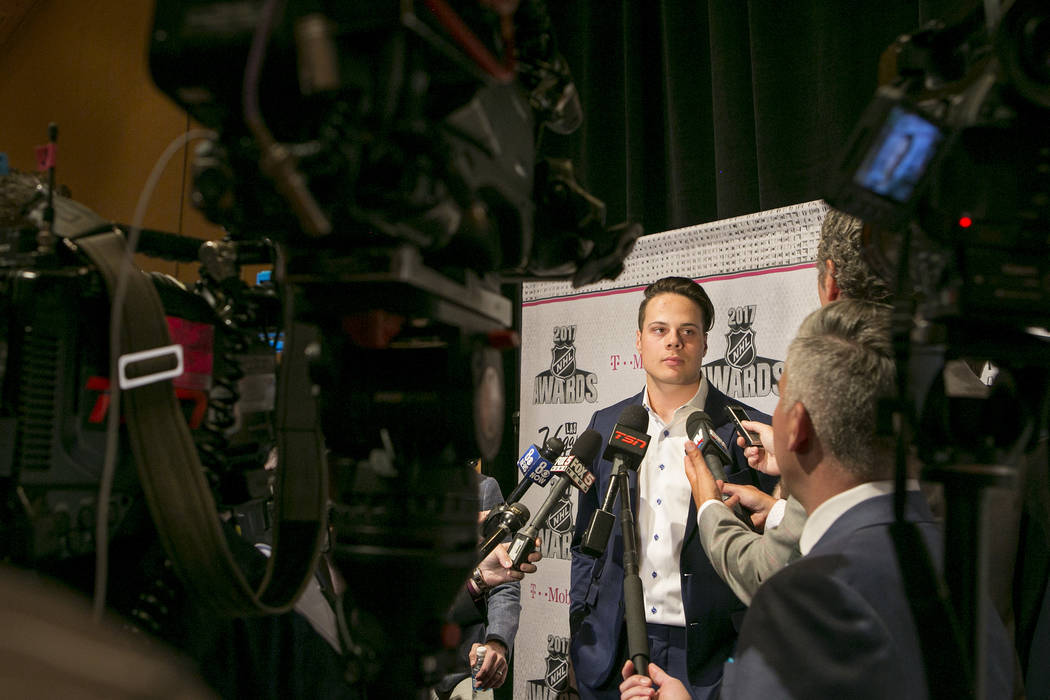 Former No. 1 pick Sidney Crosby is still grabbing Stanley Cups, but two more recent top picks look poised to grab their share of the NHL's spotlight.
That much should be clear during the 2017 NHL Awards at T-Mobile Arena on Wednesday at 5 p.m., where the No. 1 overall selections from 2015 and 2016 are up for some of the game's biggest awards.
At 20, Connor McDavid, picked first by the Oilers two years ago, is attempting to become the third-youngest player to win the Hart Trophy as the league's most valuable player, behind fellow finalist Crosby and Wayne Gretzky. McDavid's case is strong after winning the scoring title and leading a downtrodden franchise to the playoffs — something 2016 No. 1 selection Auston Matthews understands well.
Matthews led all rookies in points and pushed the Maple Leafs to the postseason after the franchise finished last in the Atlantic Division the year before. His efforts give him the best odds to take home the Calder Trophy for top rookie.
The Review-Journal breaks down that and four of the show's other biggest awards below.
(Note: These are not sportsbook odds.)
Hart Trophy (MVP)
Finalists: Connor McDavid, C, Edmonton (5-2); Sidney Crosby, C, Pittsburgh (4-1); Sergei Bobrovsky, G, Columbus (8-1).
McDavid's phenomenal campaign (100 points, 70 assists) brought the Oilers to the playoffs for the first time since 2005-06. He won the scoring title by 11 points and was tied for the plus-minus lead among centers at +27.
Crosby led the league in goals (44) on his way to a second straight Stanley Cup and Conn Smythe Trophy as playoff MVP. Bobrovsky led in goals against average (2.06) and save percentage (.931).
Norris Trophy (Best Defenseman)
Finalists: Erik Karlsson, Ottawa (5-2); Brent Burns, San Jose (3-1); Victor Hedman, Tampa Bay (10-1).
This is likely a two-man race, and ultimately it may come down to which stats most impress the voters. Burns led all defenseman in points (76), goals (29) and shots (320).
Karlsson is much more defensive-minded, but still finished with 71 points, third among blue liners. He also blocked 201 shots, second in the league and 59 more than Burns.
Hedman finished with 72 points and led all defensemen in assists with 56.
Vezina Trophy (Best Goaltender)
Finalists: Bobrovsky, Columbus (4-3); Braden Holtby, Washington (4-1); Carey Price, Montreal (16-1).
This one looks telegraphed, since only one goalie is a Hart and Vezina finalist. Bobrovsky would certainly be a deserving recipient, after helping the Blue Jackets make the playoffs for the first time in three years.
Holtby tied for the league lead in wins (42) and led in shutouts (nine) but he didn't have stretches of dominance like Bobrovsky. Price is always a contender but did not have his best season.
Calder Trophy (Best Rookie)
Finalists: Auston Matthews, C, Toronto (2-3); Zach Werenski, D, Columbus (5-1); Patrik Laine, F, Winnipeg (6-1).
Matthews, 19, should feel very confident that he'll walk out of Wednesday's ceremony with some hardware, after leading all rookies in scoring with 69 points.
Werenski (47 points, +17) looks like he could be a longtime blueliner for the Blue Jackets. Laine (64 points in 73 games) would have had a strong case if he played the full season.
Jack Adams Award (Coach of the Year)
Finalists: Mike Babcock, Toronto (3-1); Todd McLellan, Edmonton (7-2); John Tortorella, Columbus (4-1).
In what should be a close race, Babcock stands out for taking a young Maple Leafs team to the playoffs in his second season as their coach. Toronto started the season with the second-youngest roster in the league.
The case for McLellan is similar, after leading his team to a 16-win improvement this season in his second year. Tortorella, in his first full season as Blue Jackets coach, also led his team to an extra 16 wins and the playoffs.
Contact Ben Gotz at bgotz@reviewjournal.com. Follow@BenSGotz on Twitter.