3 takeaways from Knights' Game 1 victory over Panthers
Updated June 4, 2023 - 7:18 am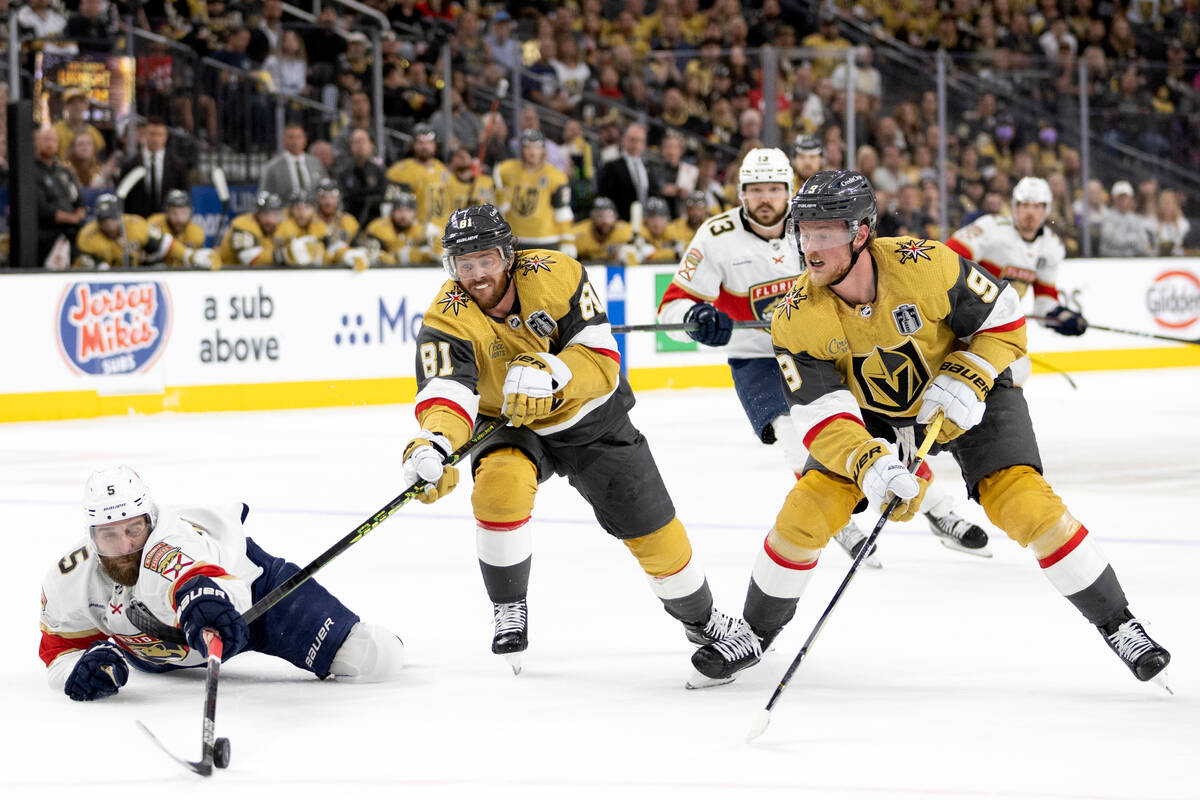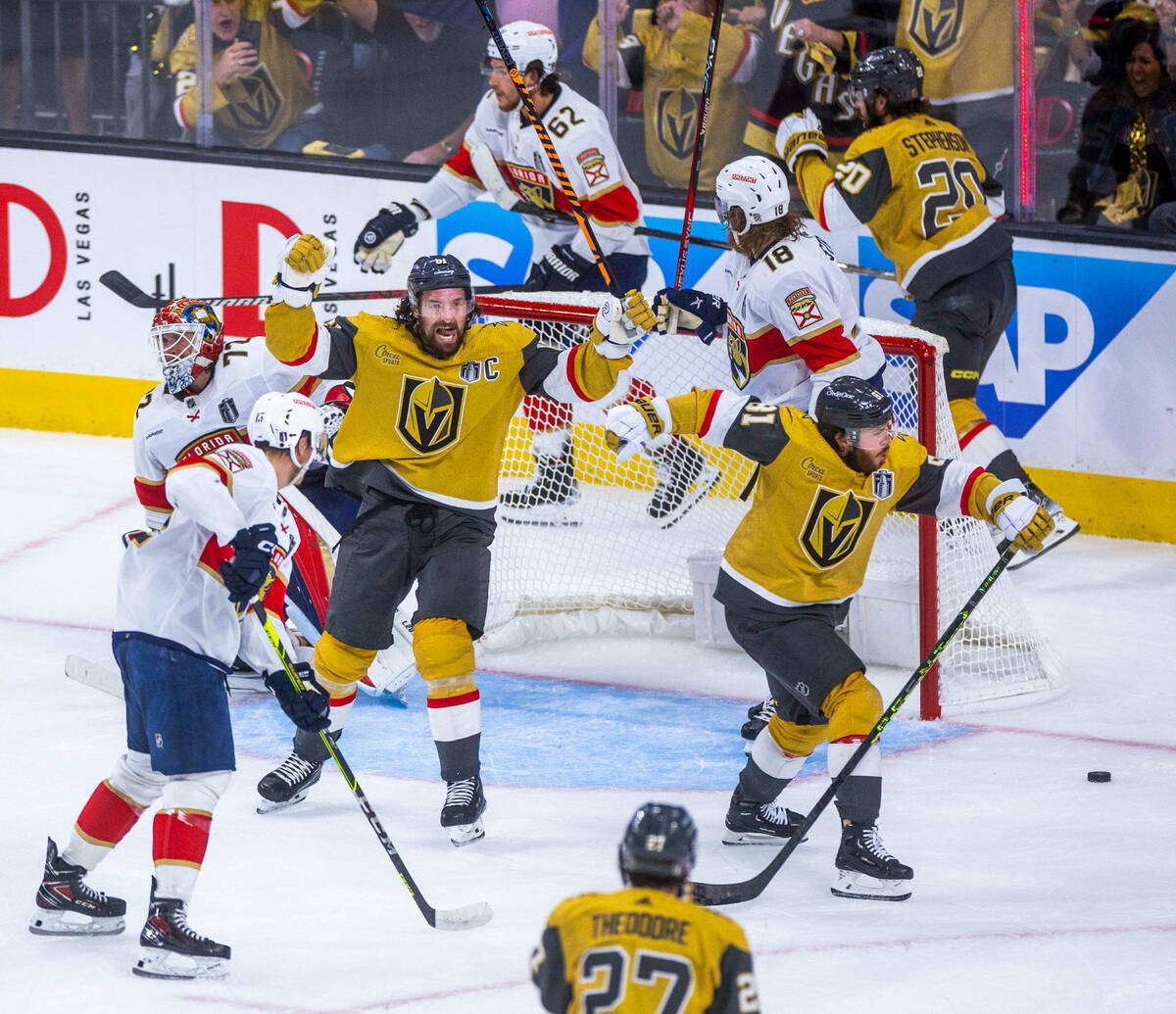 Here are three takeaways from the Golden Knights' 5-2 win over the Florida Panthers on Saturday in Game 1 of the Stanley Cup Final at T-Mobile Arena:
1. Marchessault deserves deal
There are plenty of items on the agenda this summer for the Knights' front office, including some tough decisions at the goaltending position.
But one of the priorities for general manager Kelly McCrimmon should be re-signing forward Jonathan Marchessault.
Marchessault, the franchise's all-time leading scorer and locker room comedian, had a power-play goal in the first period that kept the Knights from chasing the game after they fell behind midway through the period.
He noticed the open ice in front of Florida's net and sneaked in from the left wing to one-time a pass that Chandler Stephenson threaded from below the goal line.
Marchessault has one year remaining on his contract with a $5 million salary cap hit and can become a free agent in 2024. He is eligible to sign an extension July 1.
2. New fan favorite
Knights fans have been clamoring for a goalie to shower with affection since Marc-Andre Fleury left in 2021.
It appears they finally found their man.
Adin Hill received a rousing ovation from the crowd of 18,432 during pregame player introductions as appreciation for his Game 6 shutout against Dallas to clinch the Knights' spot in the Stanley Cup Final.
He further endeared himself to the fans in the first period with a couple of right crosses to the face of former Knights forward Nick Cousins during a post-whistle scrum.
Hill finished with 33 saves, but none was better than his stick stop on Cousins early in the second period.
Florida created a rare odd-man rush, and the puck moved quickly to Matthew Tkachuk with room on the right wing. Instead of shooting, Tkachuk centered for Cousins, and Hill appeared to be out of position.
But he reached back with his paddle to stop Cousins' attempt from the top of the crease and keep the score 1-1. The sequence was reminiscent of "The Save" by Washington's Braden Holtby against Alex Tuch late in Game 2 of the 2018 Stanley Cup Final.
3. Quiet Tkachuk
The Knights did a solid job containing Tkachuk and not letting the Panthers star get under their skin.
Tkachuk hit the post with a slap shot on a first-period power play and made a brilliant pass early in the second period to set up Cousins, who was robbed by Hill with an open net. Otherwise, most of Tkachuck's involvement came after the whistle.
Knights defenseman Nic Hague exchanged pleasantries with Tkachuk during a scrum 8:30 into the first period and again in the third period with the Knights leading 4-2. Tkachuk received four minutes for roughing and a 10-minute misconduct for the latter.
David Schoen Las Vegas Review-Journal