3 takeaways from Knights' loss: Offense 'stagnant' in shutout
Updated February 28, 2023 - 6:09 am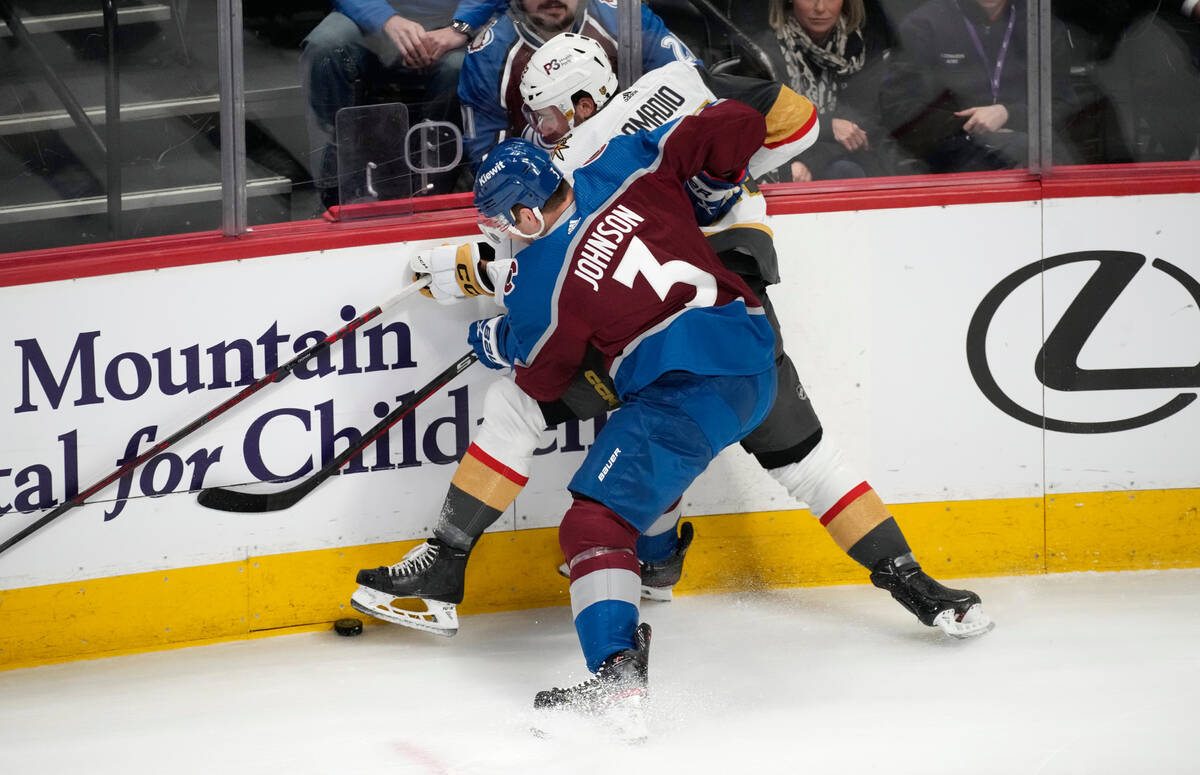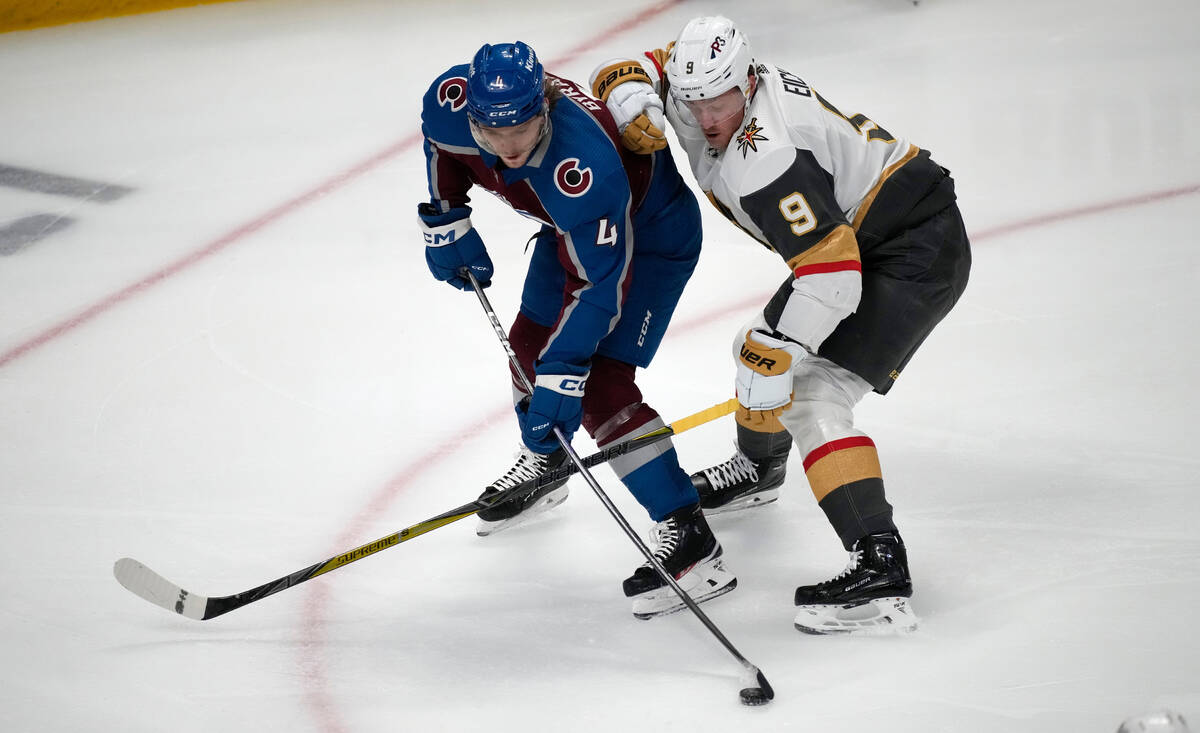 Golden Knights center William Karlsson won a key offensive-zone draw with 3:44 to play against the Colorado Avalanche and his team down two goals.
The puck was in the Knights' net 17 seconds later.
The team, as part of a pattern in Monday's 3-0 loss at Ball Arena, lost a puck battle along the boards. Left wing Artturi Lehkonen and right wing Valeri Nichushkin worked the puck loose, setting up center Nathan MacKinnon's empty-net goal from 132 feet away.
Moments like that were far too frequent in a Knights' offensive performance that defenseman Alec Martinez called "stagnant" and coach Bruce Cassidy described as "out of sync." The defending Stanley Cup champions took advantage in their sixth win in a row.
The Knights were shut out for the second time this season and saw their nine-game point streak snapped, losing in regulation for the first time since Jan. 27 against the New York Rangers.
"They checked us really well," Cassidy said. "We weren't hard enough on pucks in the o-zone, so I give (the Avalanche) a lot of credit for that."
Martinez said the Knights "just didn't have our 'A' game" against the Avalanche.
Their offense was dormant for stretches. It couldn't sustain pressure in others, failing to hold onto pucks or generate second chances.
It didn't help that the Knights played from behind almost the entire game.
Right wing Mikko Rantanen scored 14 seconds after the opening faceoff after picking off a pass from goaltender Adin Hill in midair. Rantanen fired the puck into the net before Hill could recover. It was the fastest goal the Knights have allowed to start a game this season.
The team pushed back at first but then dropped off. The Knights had only one shot on goal the final 11 minutes of the first period.
Rantanen scored again in the second to put the Avalanche up 2-0 with 3:40 remaining. The Knights didn't test goaltender Alexander Georgiev to start the third. Their first shot on goal came 7:28 in. They didn't get another for 5:01.
MacKinnon's goal sealed a comfortable win for Colorado, which played without reigning Norris and Conn Smythe Trophy winner Cale Makar. Georgiev finished with 31 saves in his third shutout.
The loss dropped the Knights' lead in the Western Conference standings to one point with 22 games left.
"For whatever reason, we just didn't play well," Martinez said.
Here are three takeaways from the loss:
1. Barbashev's debut
Left wing Ivan Barbashev played his first game with the Knights, one day after arriving in a trade with the St. Louis Blues.
Like most of his teammates, Barbashev was relatively quiet. He had one shot, one hit and one block playing on the top line with center Jack Eichel and right wing Jonathan Marchessault.
2. Hill's night
Hill was back in the net for the first time since sustaining a "bump" in his last start Feb. 18 against the Tampa Bay Lightning.
His final 59:46 were strong. His first 14 seconds weren't.
Hill's turnover was one of several he's had playing the puck, a clear weakness in what otherwise has been a solid season. His shot stopping was still excellent. He made 31 saves, tied for his fourth-highest total of the season.
3. Career first
Defenseman Alex Pietrangelo did something he hadn't in his first 929 games: Win a faceoff.
Pietrangelo was forced into the circle when Karlsson was kicked out to begin a four-on-three penalty kill. He beat Nichushkin to give the Knights the puck to start.
It was only the third faceoff of Pietrangelo's career. He lost the first two. He is the sixth Knights defenseman to take a faceoff and the third to win one after Colin Miller and Shea Theodore.
Contact Ben Gotz at bgotz@reviewjournal.com. Follow @BenSGotz on Twitter.