3 takeaways from Knights' loss: Oilers' stars do damage
Updated January 15, 2023 - 7:27 am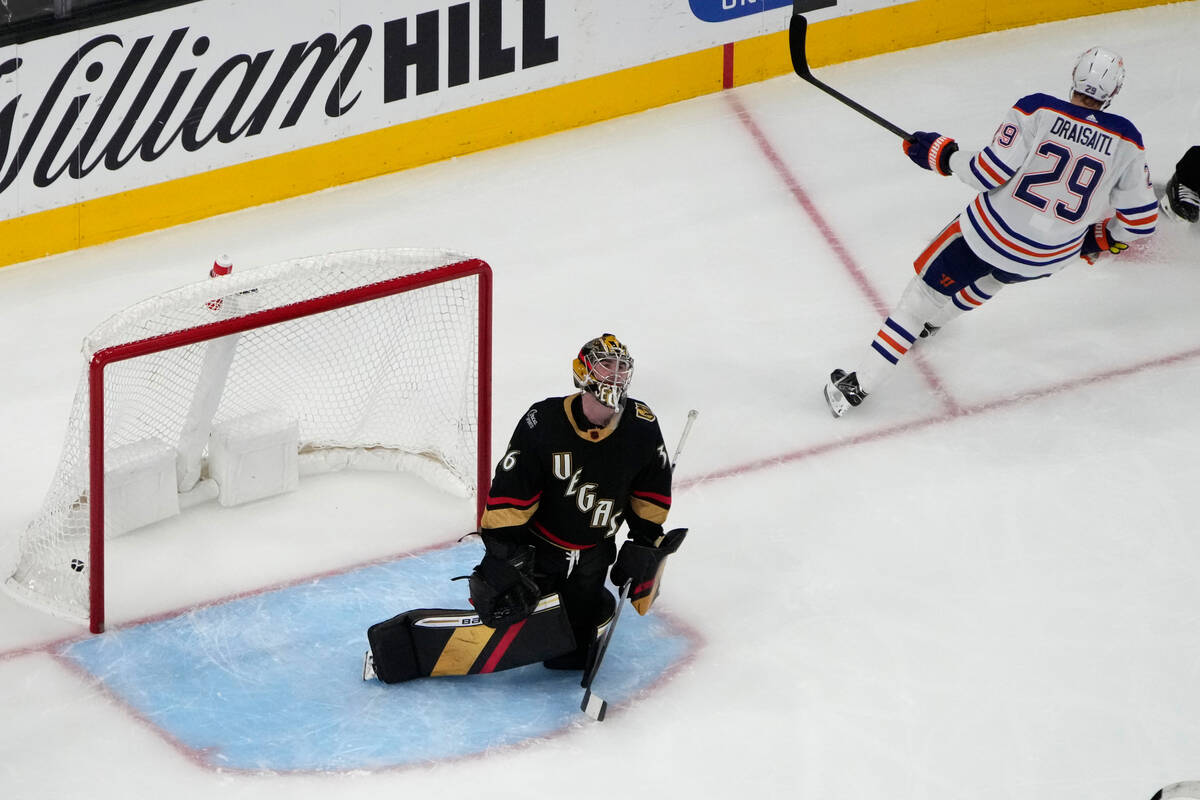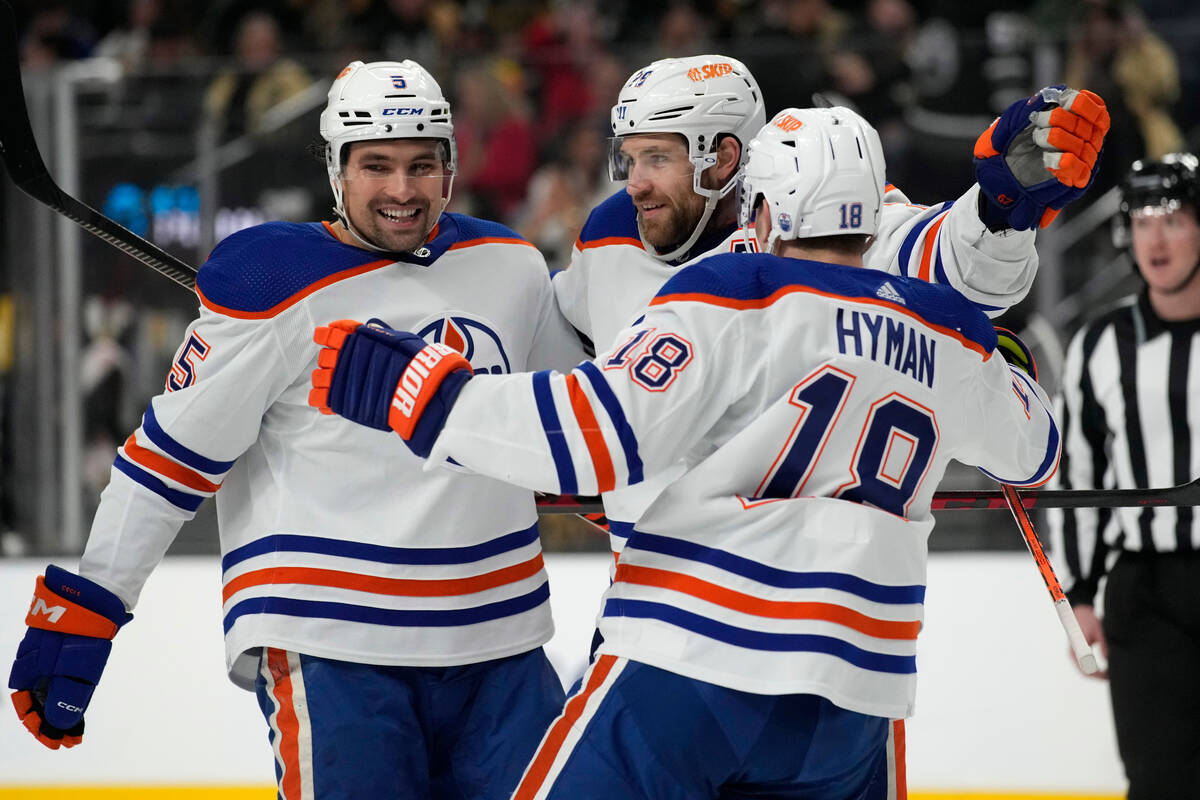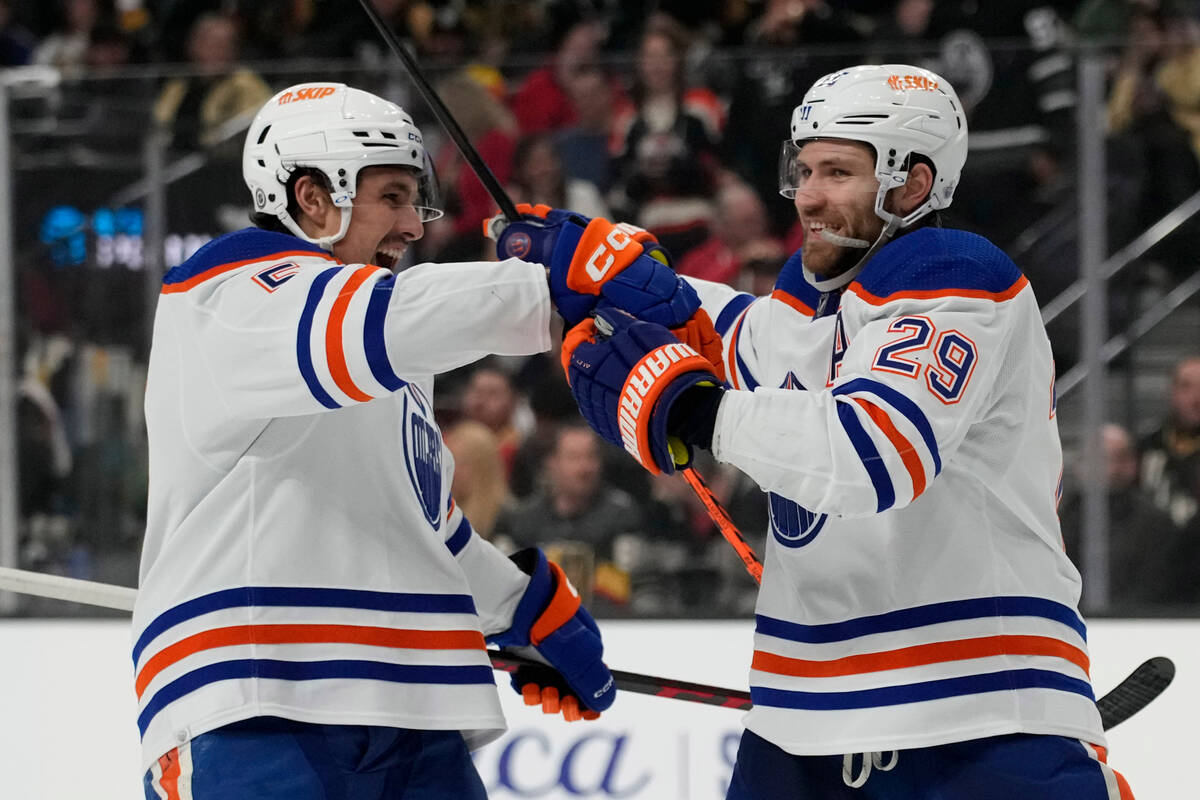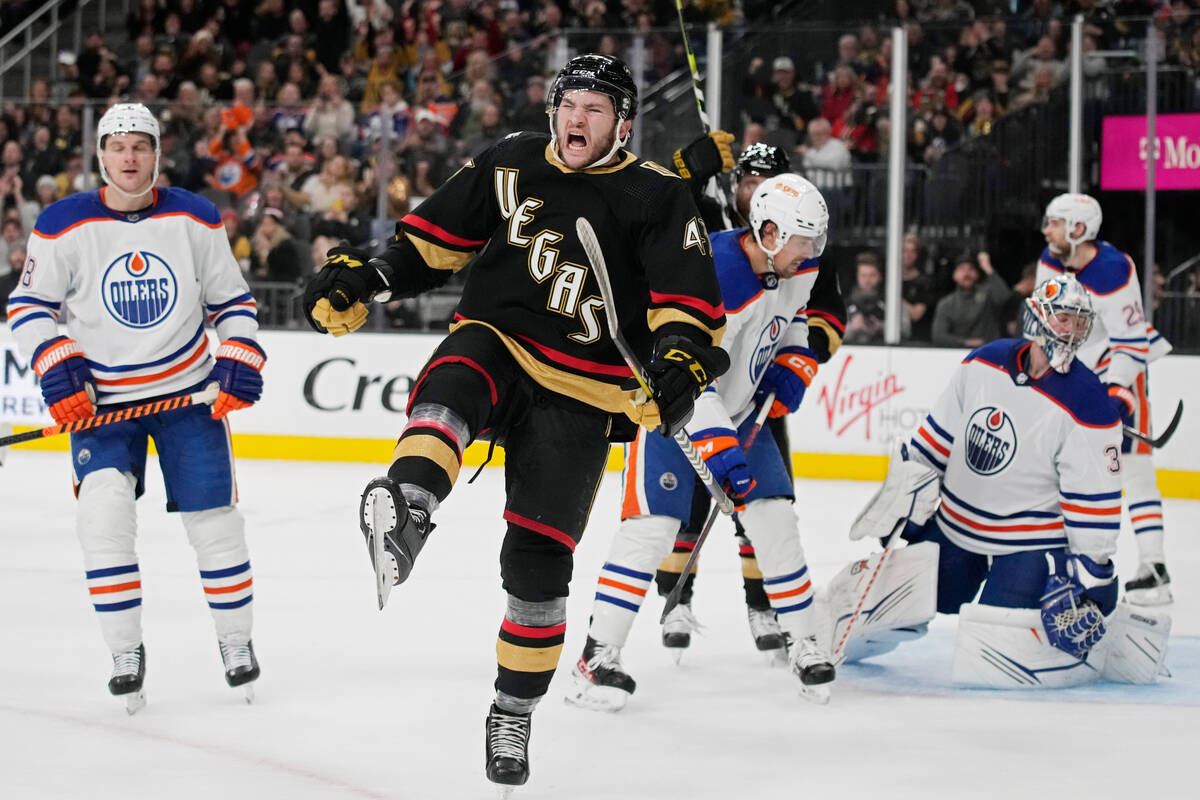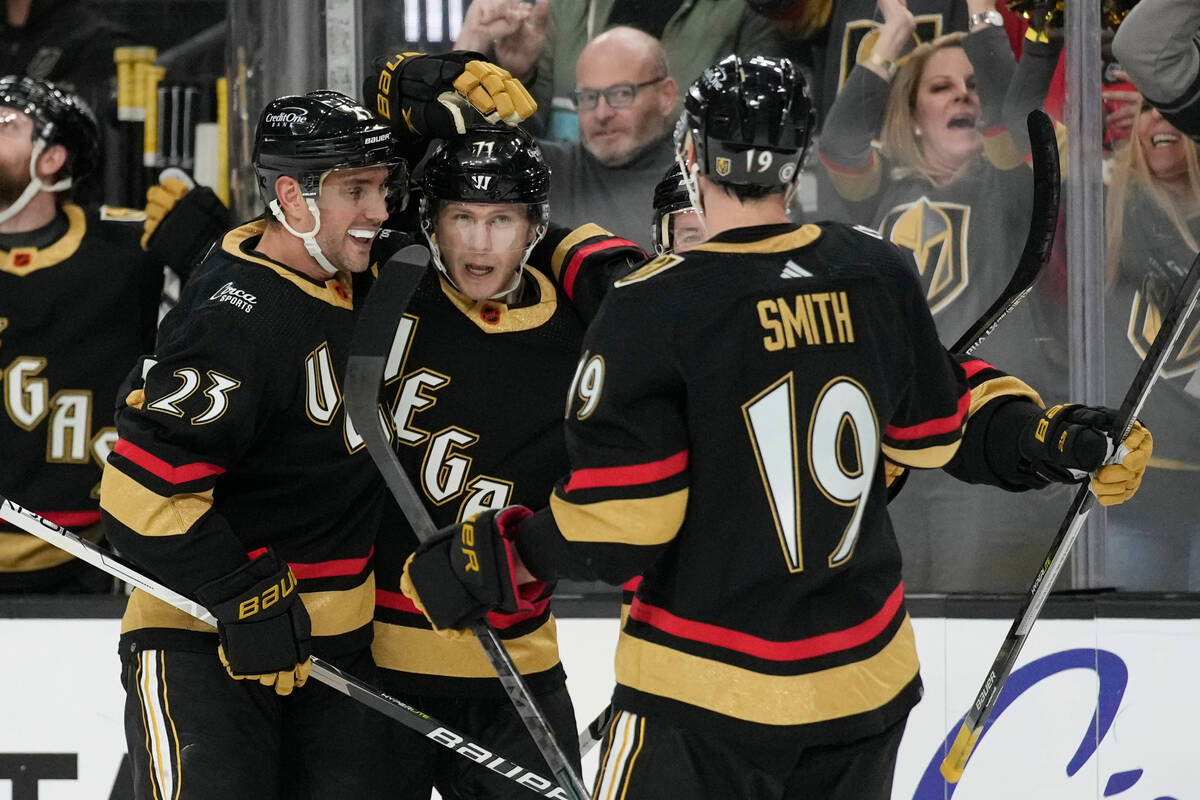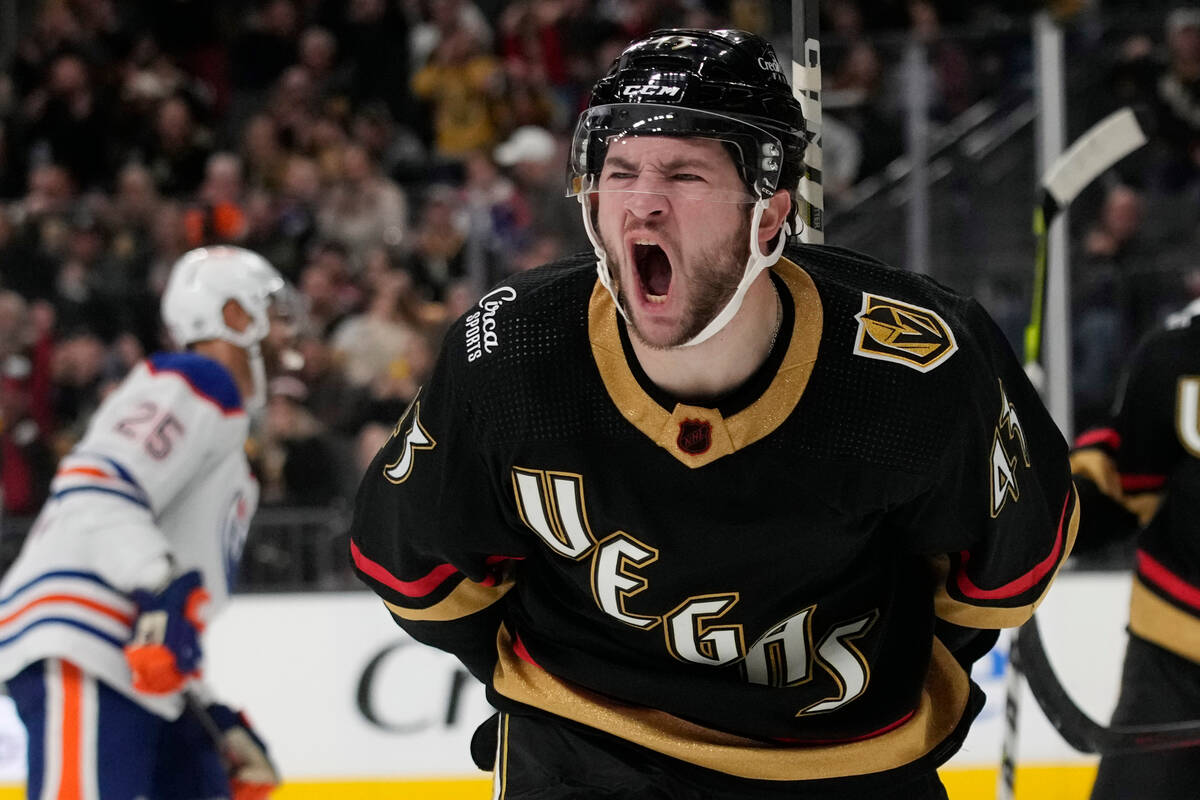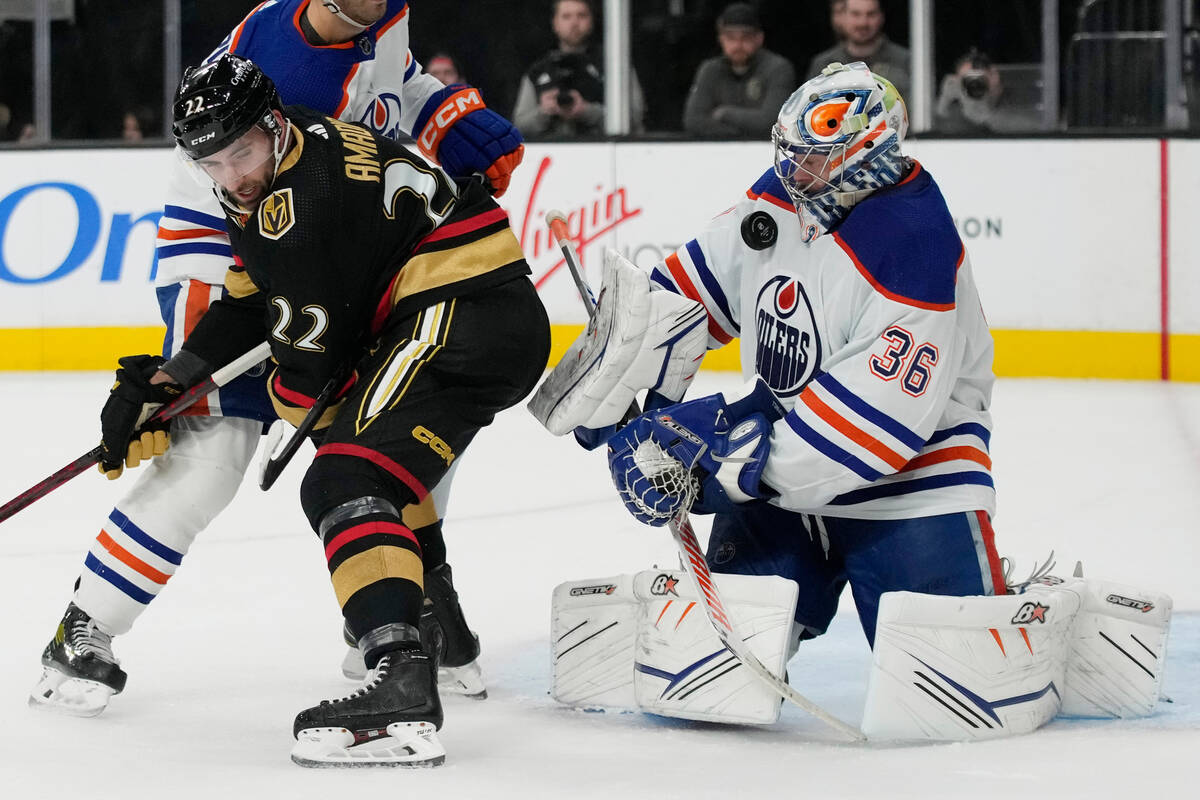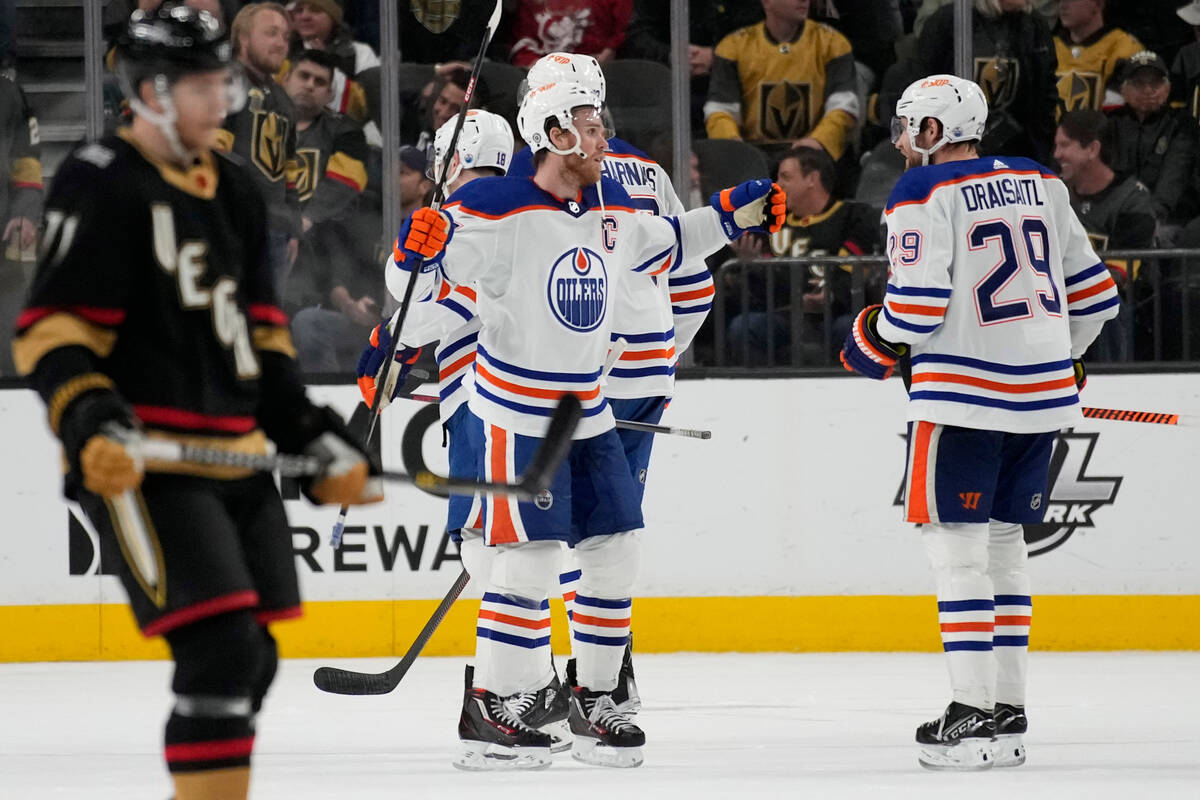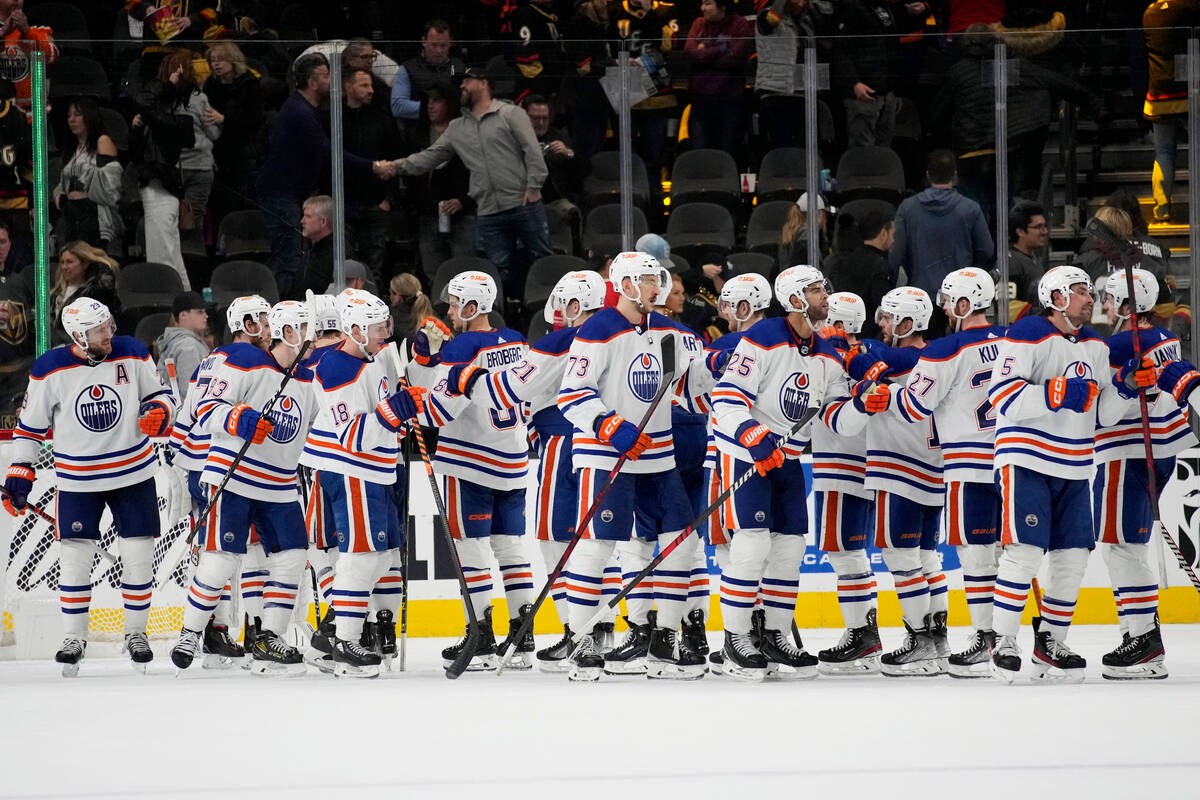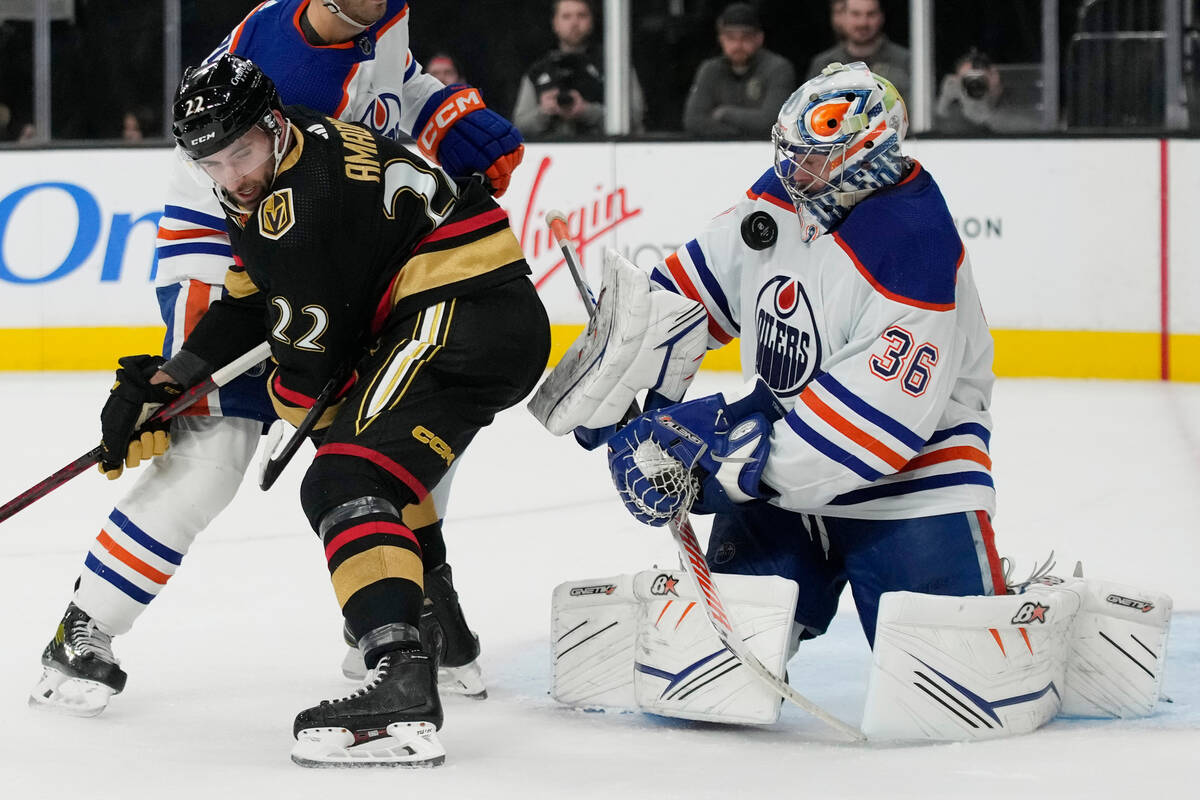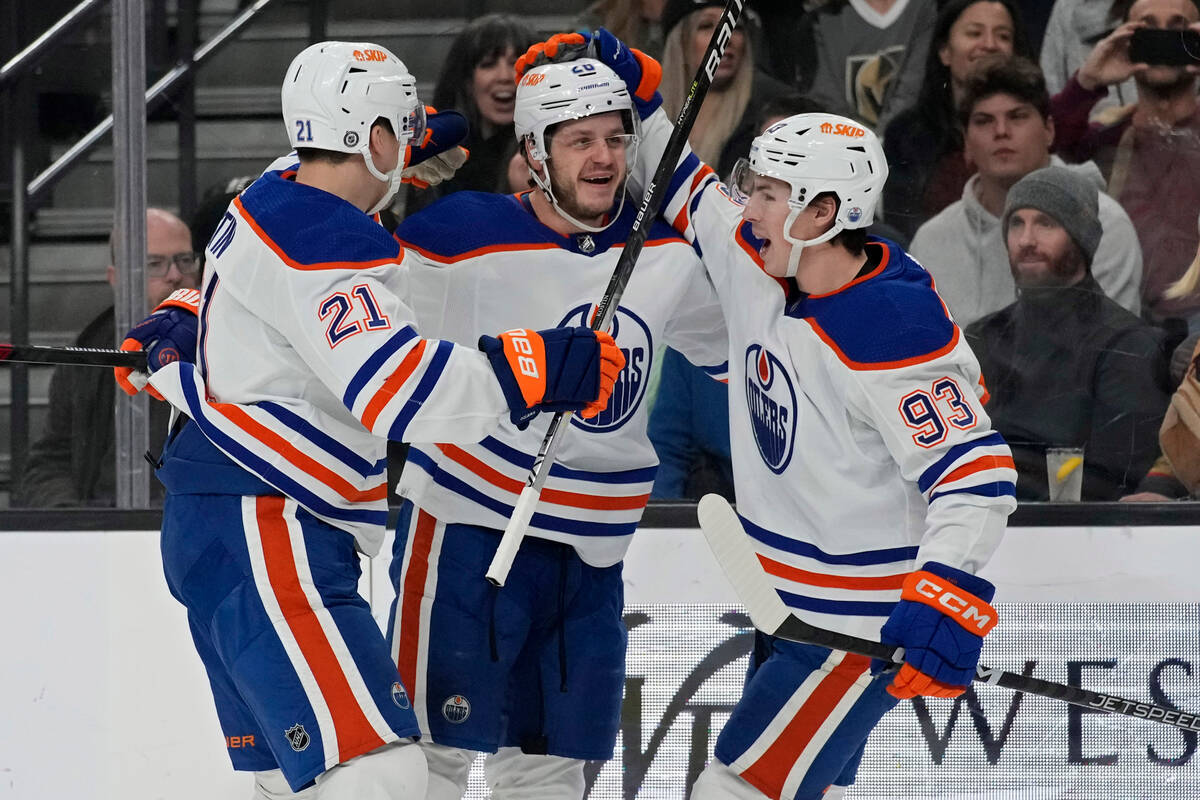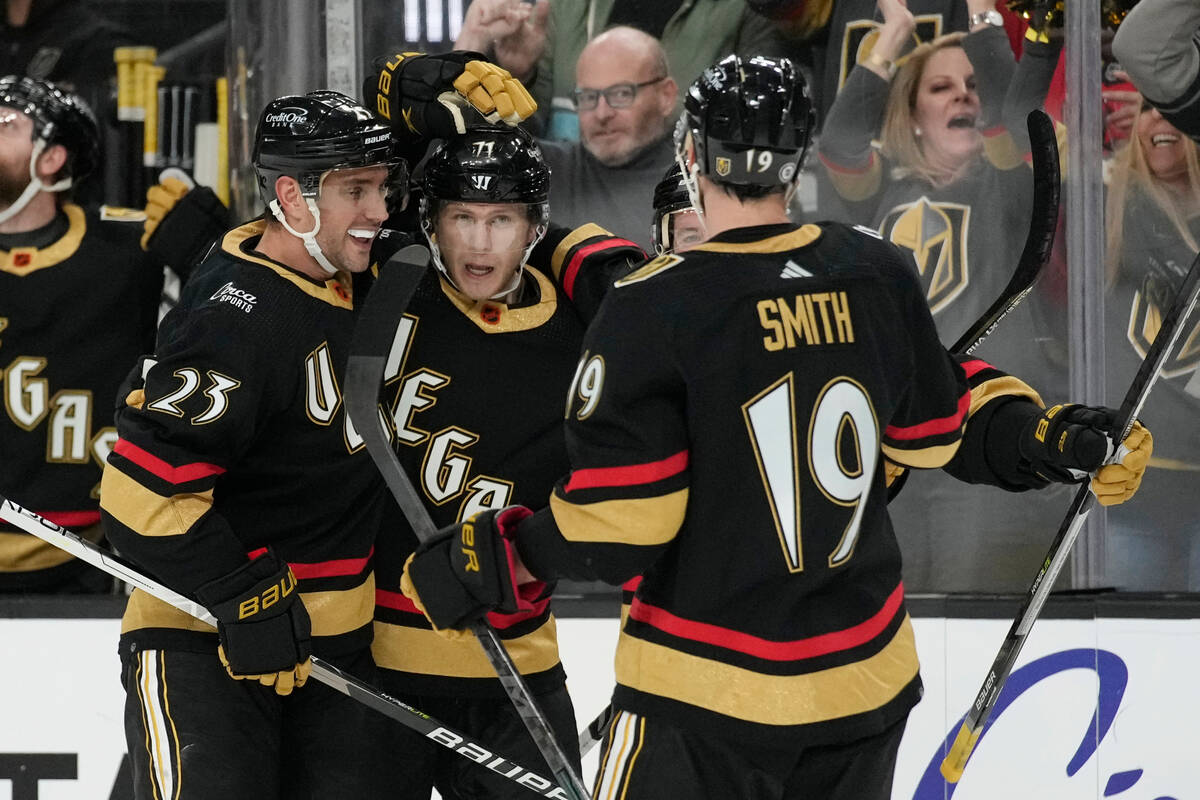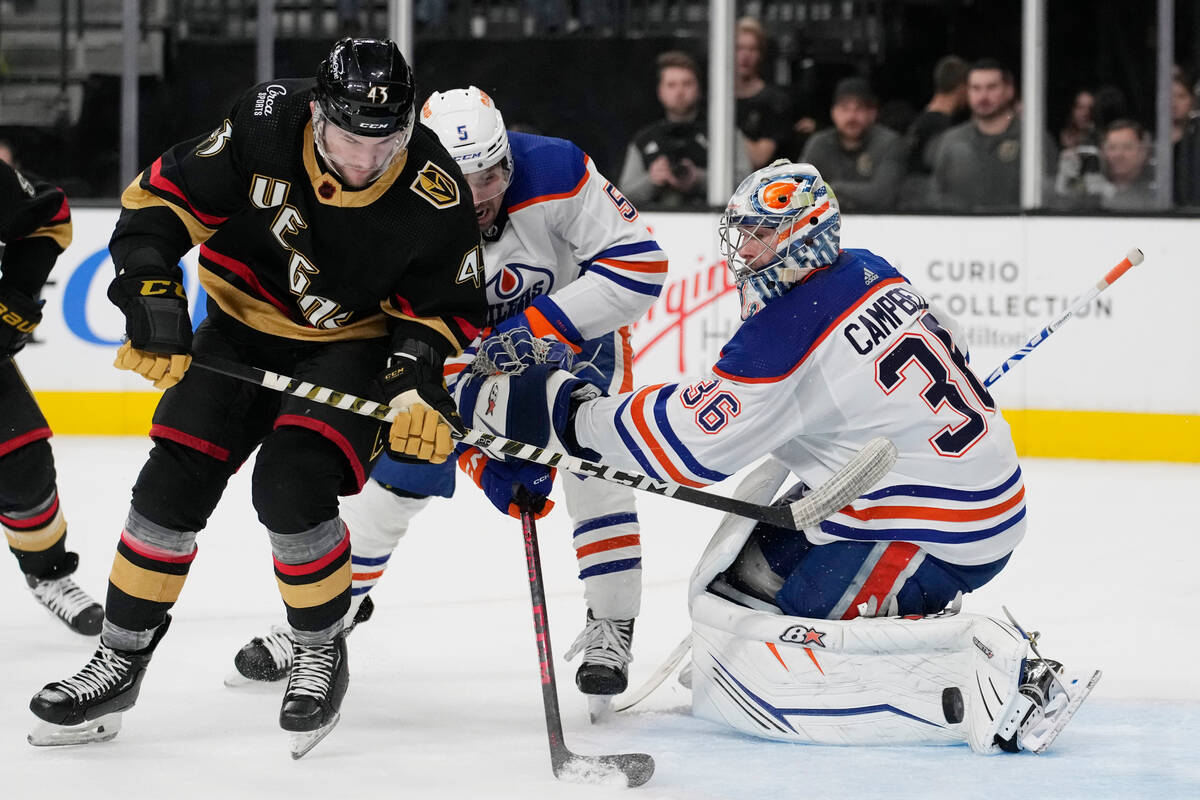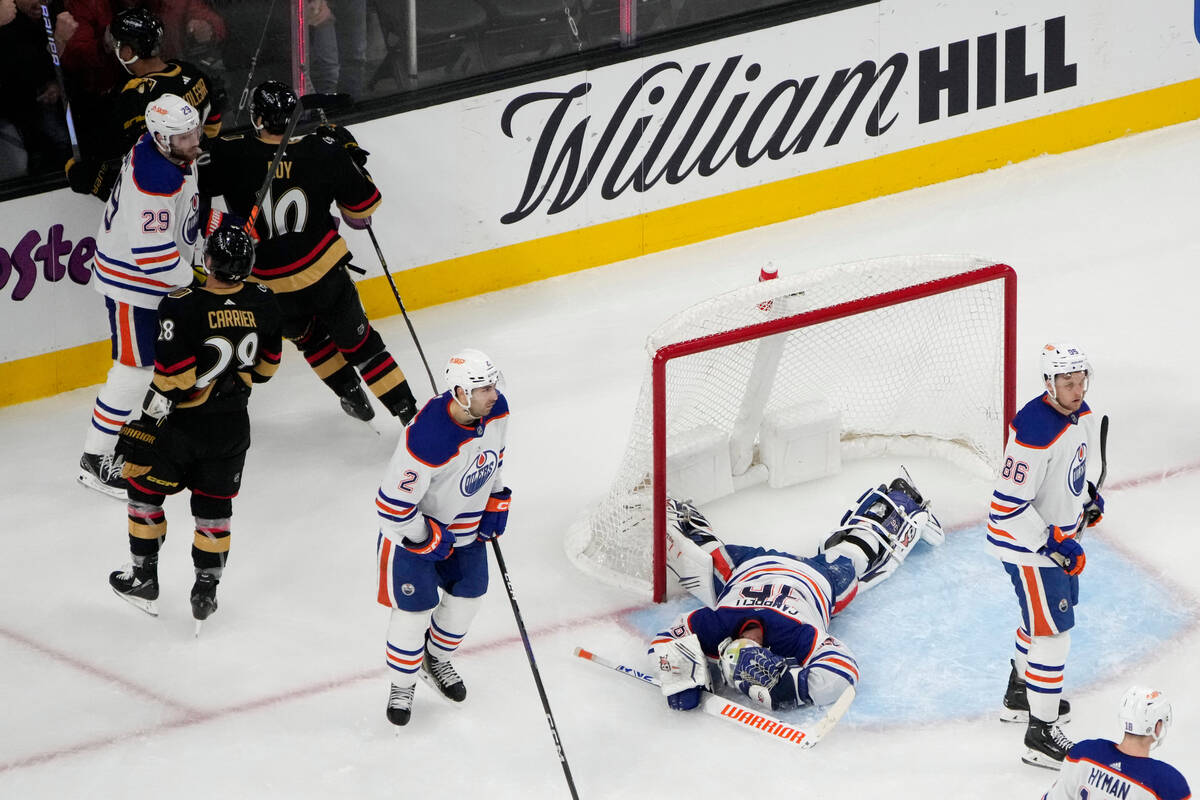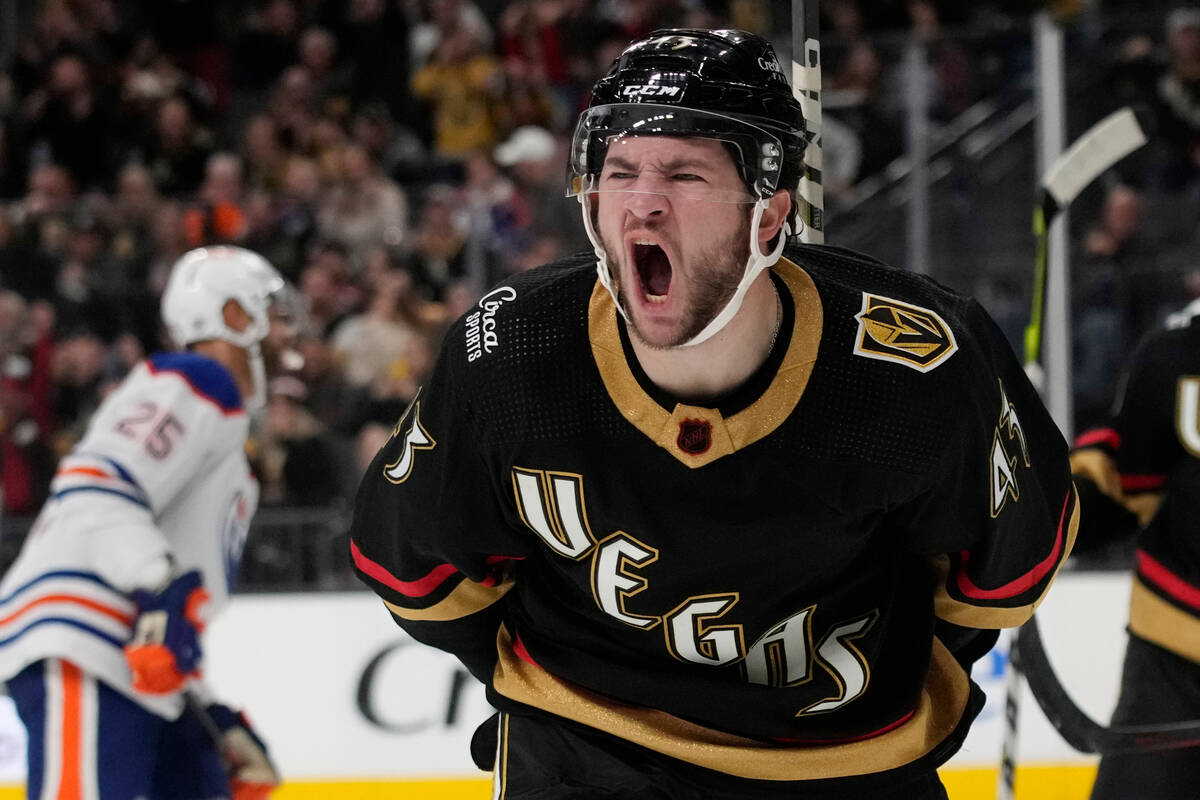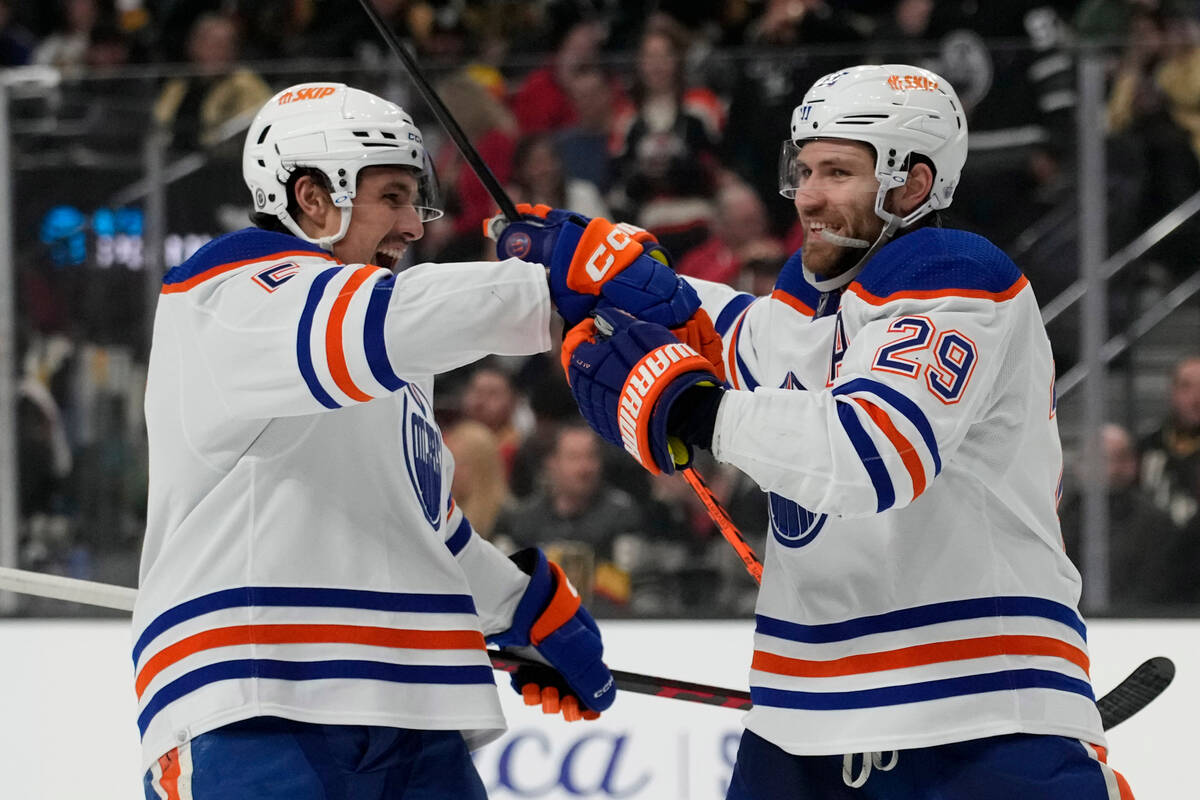 It was a bad sign for the Golden Knights that Connor McDavid got loose for a breakaway barely more than five minutes into Saturday's game at T-Mobile Arena.
Goaltender Logan Thompson stopped the NHL's top scorer, but the chances didn't stop there. The Knights knew they needed to be on high alert against McDavid and center Leon Draisaitl. Instead, costly turnovers allowed the Oilers to burn them in transition.
The Knights, missing captain Mark Stone (upper-body injury), couldn't keep up. They fell 4-3 in front of an announced crowd of 18,143 to drop to 0-5-1 in their past six games in the Pacific Division.
The Knights are still in first place, but red-hot Seattle is only two points back with two games in hand.
"You can't give up odd-man rushes," coach Bruce Cassidy said. "This is something we talked about in training camp in September. We're going to play smarter hockey. We didn't do it tonight."
Edmonton set the tone early.
Former Knight Mattias Janmark split defensemen Ben Hutton and Alec Martinez at the offensive blue line and scored off the rush 45 seconds into the first period. The Knights' start got worse 57 seconds later when a neutral-zone turnover allowed the Oilers (24-18-3) to get moving again. Draisaitl scored off a rebound to make it 2-0.
The Knights (28-14-2) fought back to make it 2-1 after after the fourth line created a huge scramble in front of Edmonton's net. Goaltender Jack Campbell was off his skates for eight seconds when right wing Keegan Kolesar banked the puck off Campbell and in.
The Oilers kept pushing. Draisaitl scored on a 2-on-1 for the 50th two-goal game of his career 7:22 into the second period to make the score 3-1. Left wing Paul Cotter once again brought the Knights within one by scoring off a rebound, but left wing Klim Kostin restored Edmonton's two-goal lead on another rush chance 18 seconds later.
Center William Karlsson scored with 42 seconds left in the second period to put the home team down 4-3 entering the third.
The Knights got no closer.
The Oilers won for the second time in two nights after defeating San Jose 7-1 on Friday. Campbell finished with 27 saves to win both ends of the back-to-back and improve to 5-1 all-time against the Knights.
"We were off a little bit," Cotter said. "Off on the system, and it showed."
Here are three takeaways from the loss:
1. Janmark's revenge
Janmark saved one of his best performances of the season for his old team.
The 30-year-old recorded his third multipoint game of the season against the Knights, whom he played with for a season and a half after being acquired at the 2021 trade deadline. Janmark got a hat trick that same year in Game 7 of the first round against Minnesota.
He has 13 points in 31 games in his first season with the Oilers.
2. Fourth line keeps rolling
Kolesar's goal gave him six points in the past six games.
His entire line has heated up. Left wing William Carrier recorded his third point in the past four games against the Oilers. Center Nicolas Roy entered Saturday on a four-game point streak. The group has been able to chip in with the Knights missing key players.
The line suffered a setback in the third period. Carrier left the game with 15:02 remaining and didn't return. Cassidy didn't have an update after the game.
3. Karlsson breaks through
Jonathan Marchessault gave Karlsson a massive hug after his second-period goal.
It clearly meant a little extra to Karlsson and his teammates. The 30-year-old was in a long goal-scoring slump before his shot got past Campbell.
The goal was Karlsson's first not into an empty net since Nov. 28 in Columbus. He hadn't scored against a goaltender in 19 games.
"It felt good," Karlsson said. "It was an important goal to get right before the break. Unfortunately, we couldn't get a fourth one in the third."
Contact Ben Gotz at bgotz@reviewjournal.com. Follow @BenSGotz on Twitter.