3 takeaways from Knights' win: Chandler Stephenson's son gets present
Updated May 21, 2023 - 9:07 pm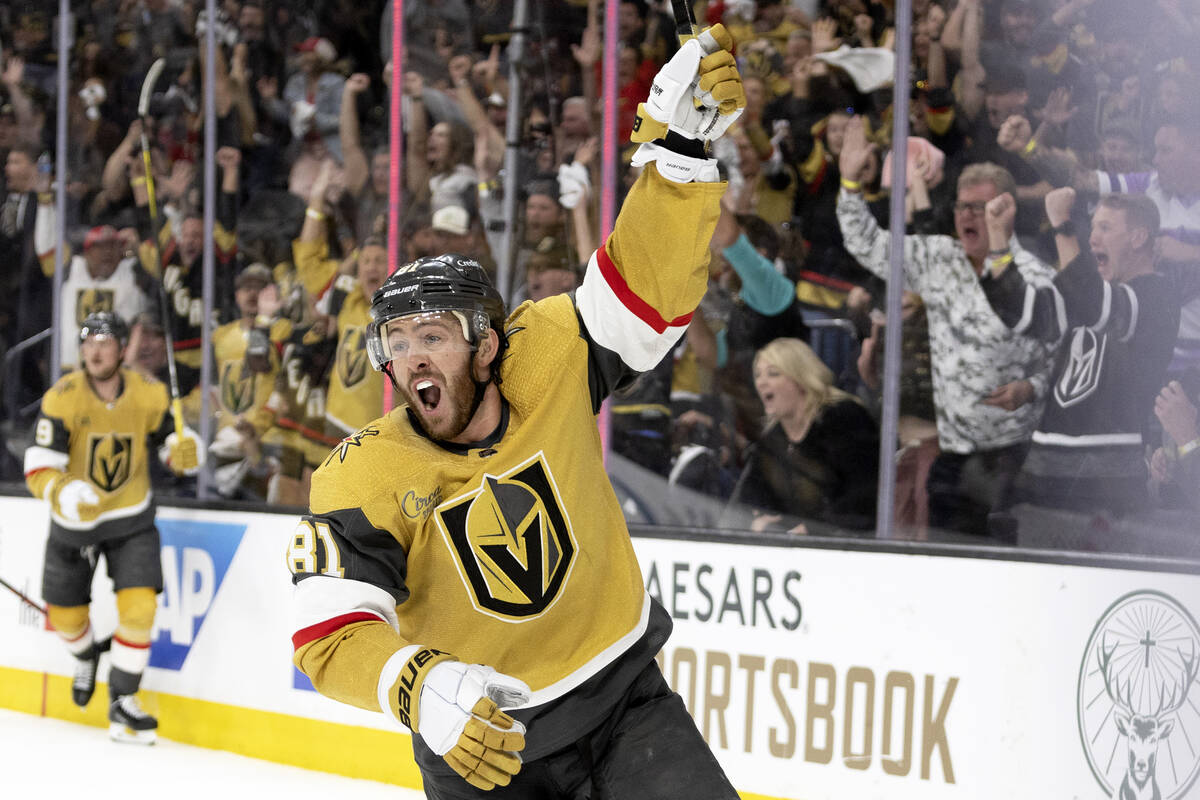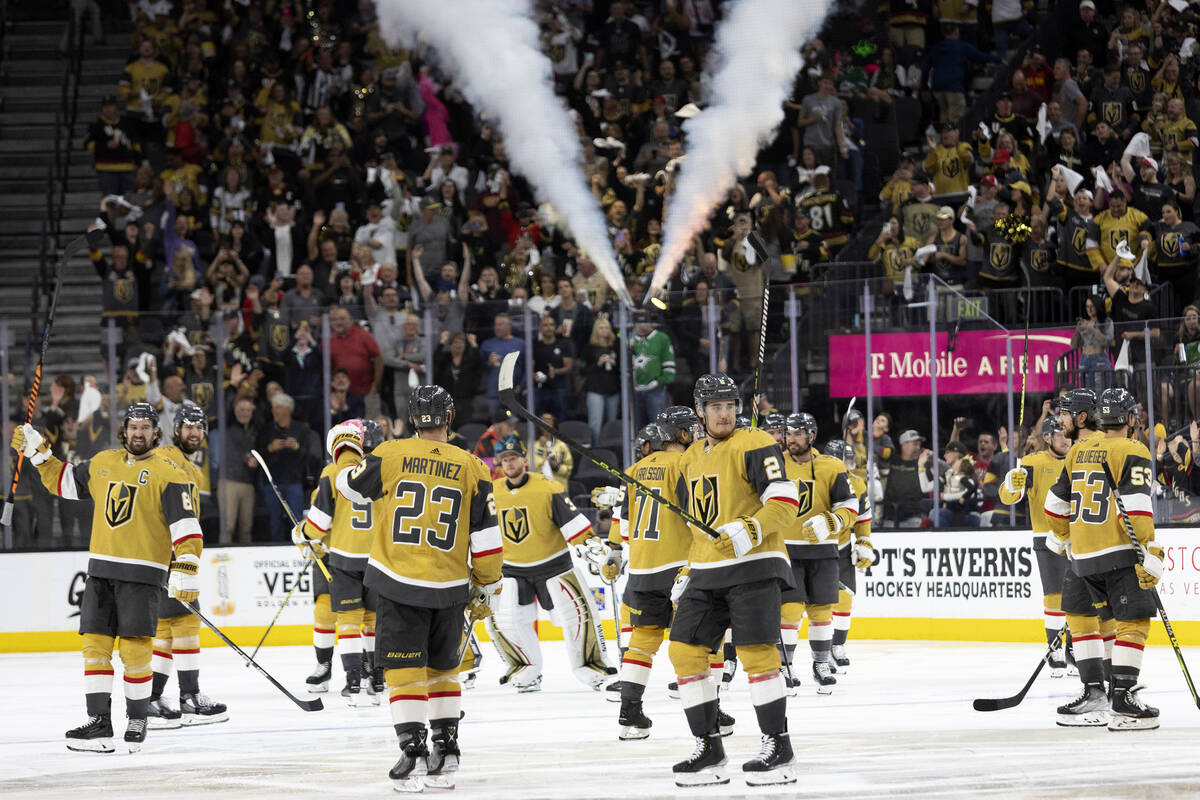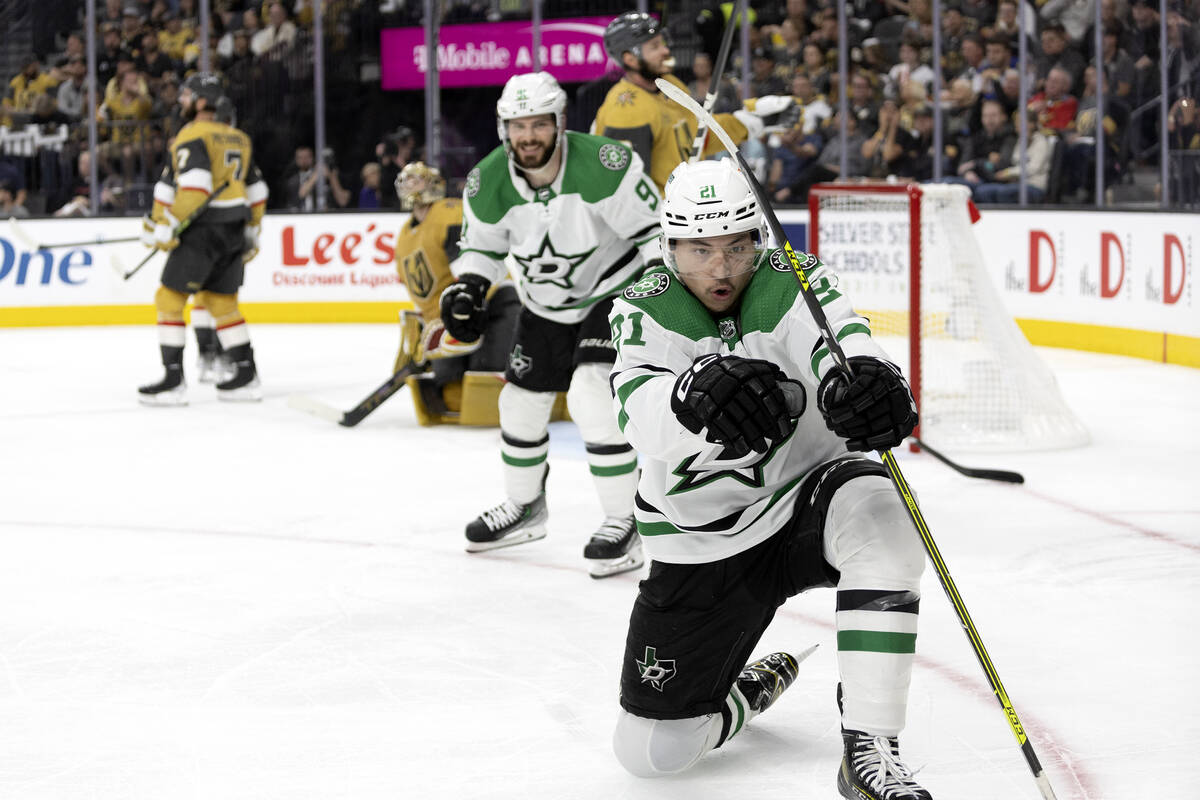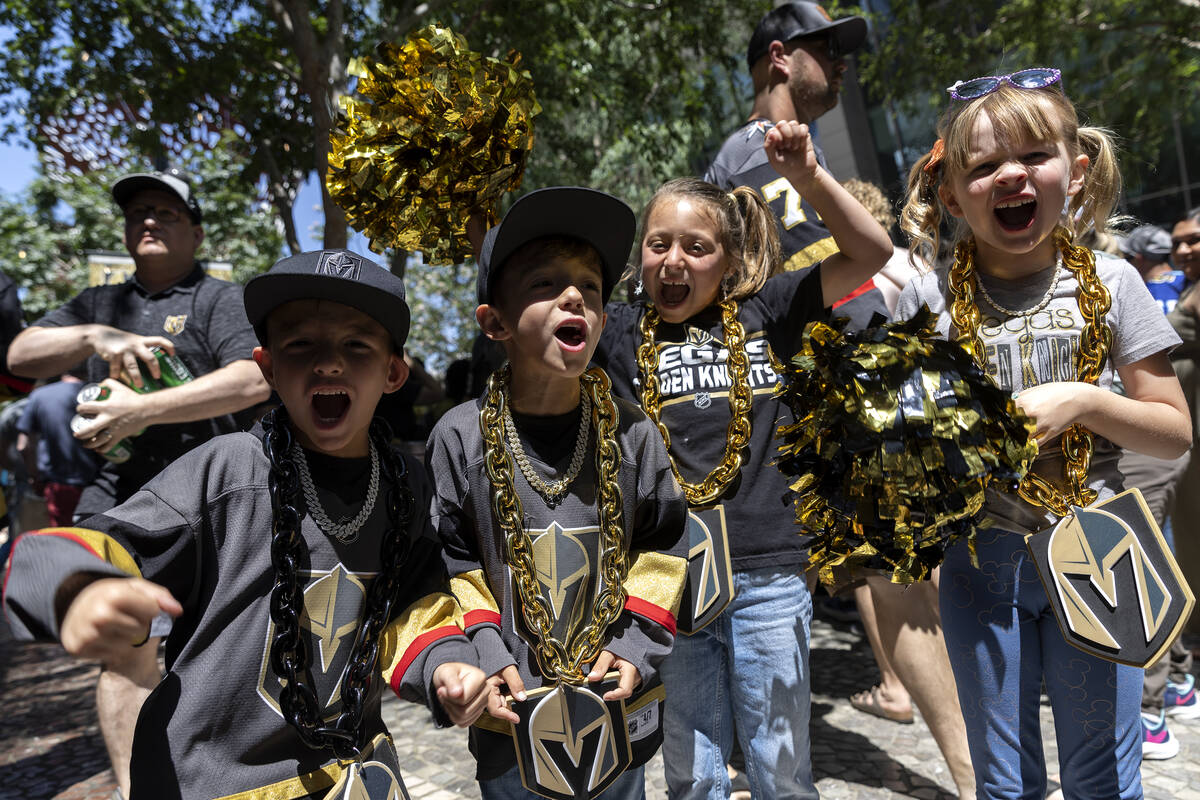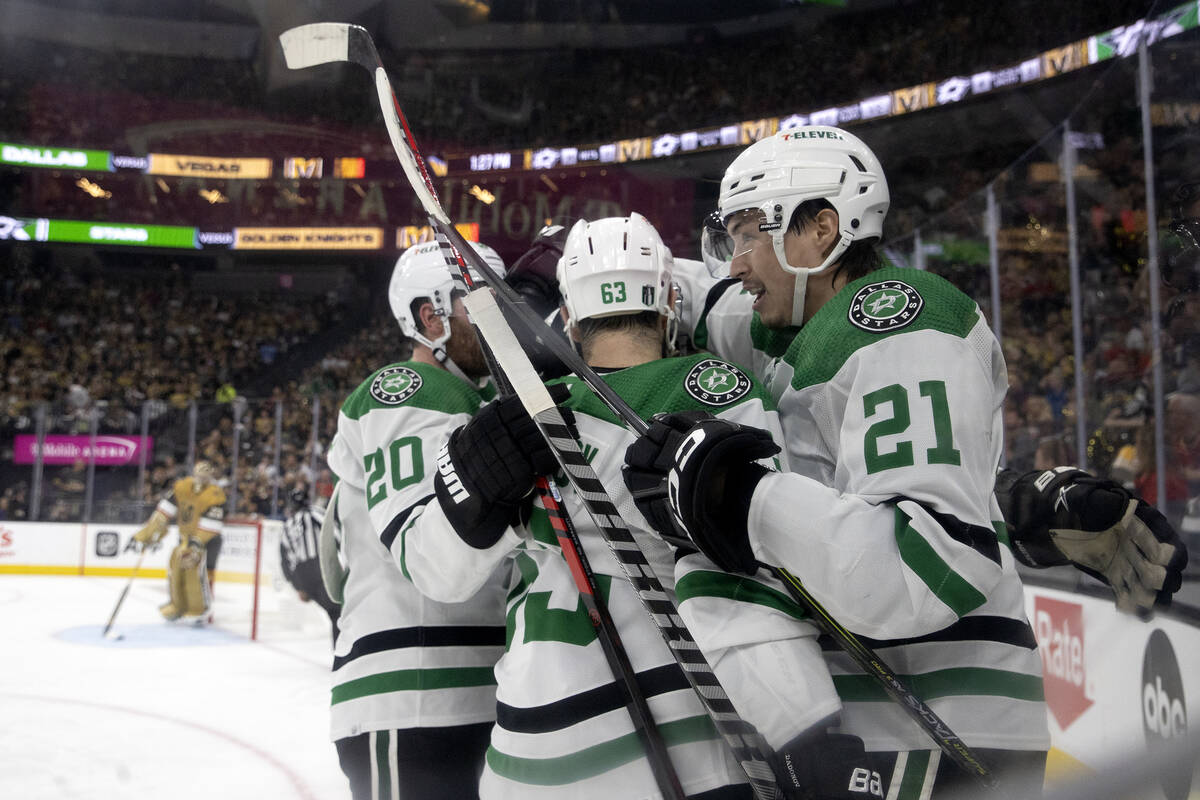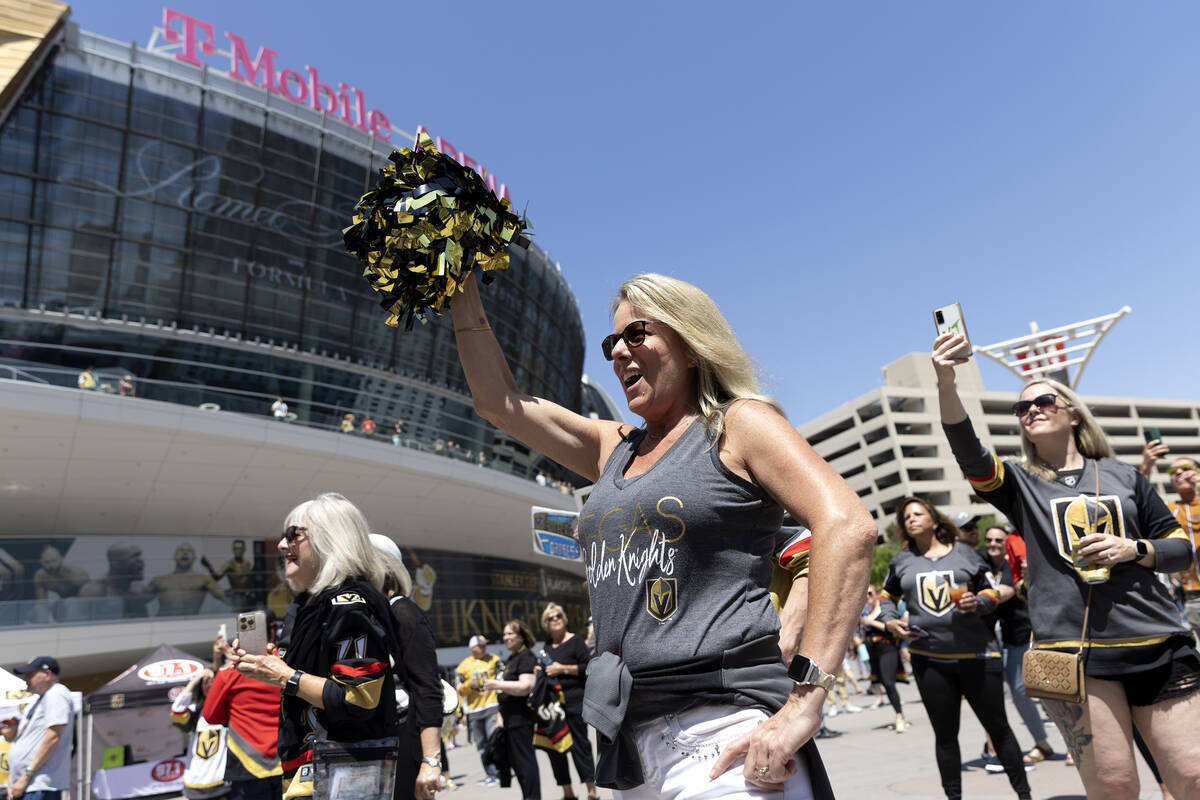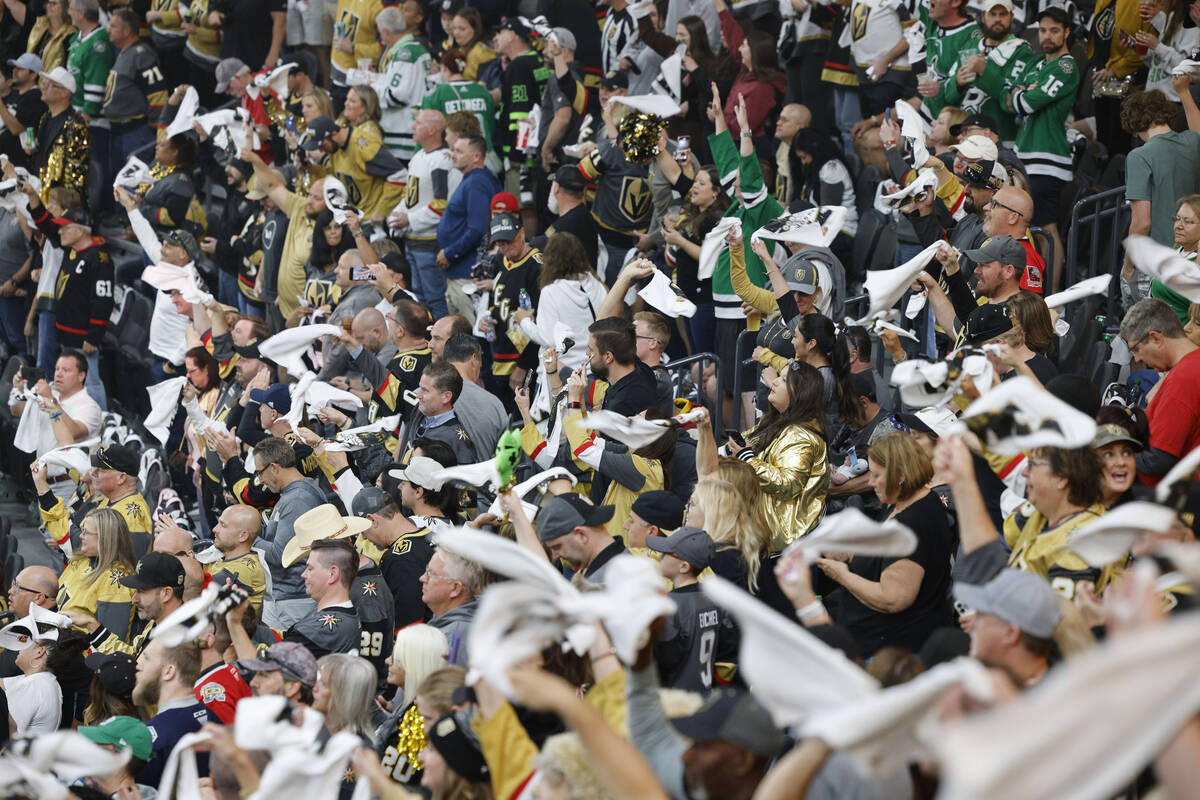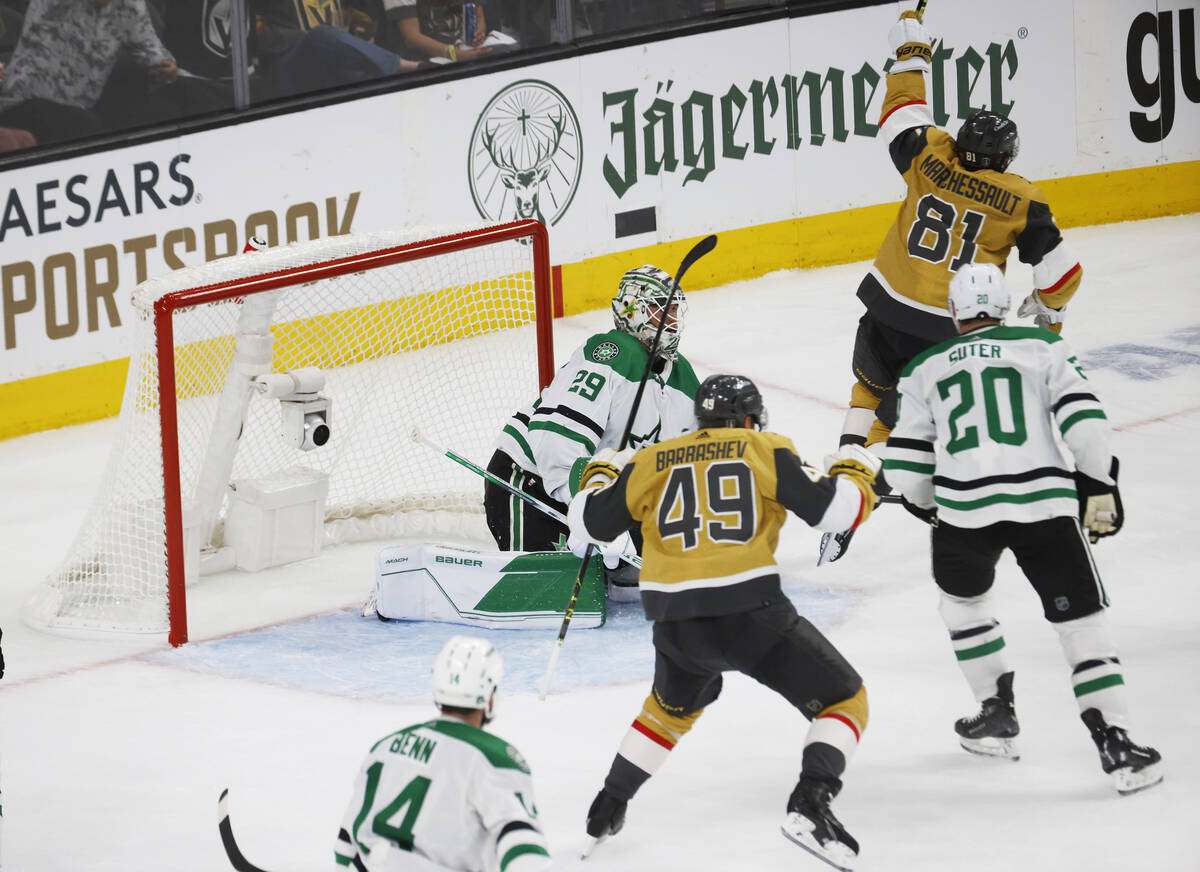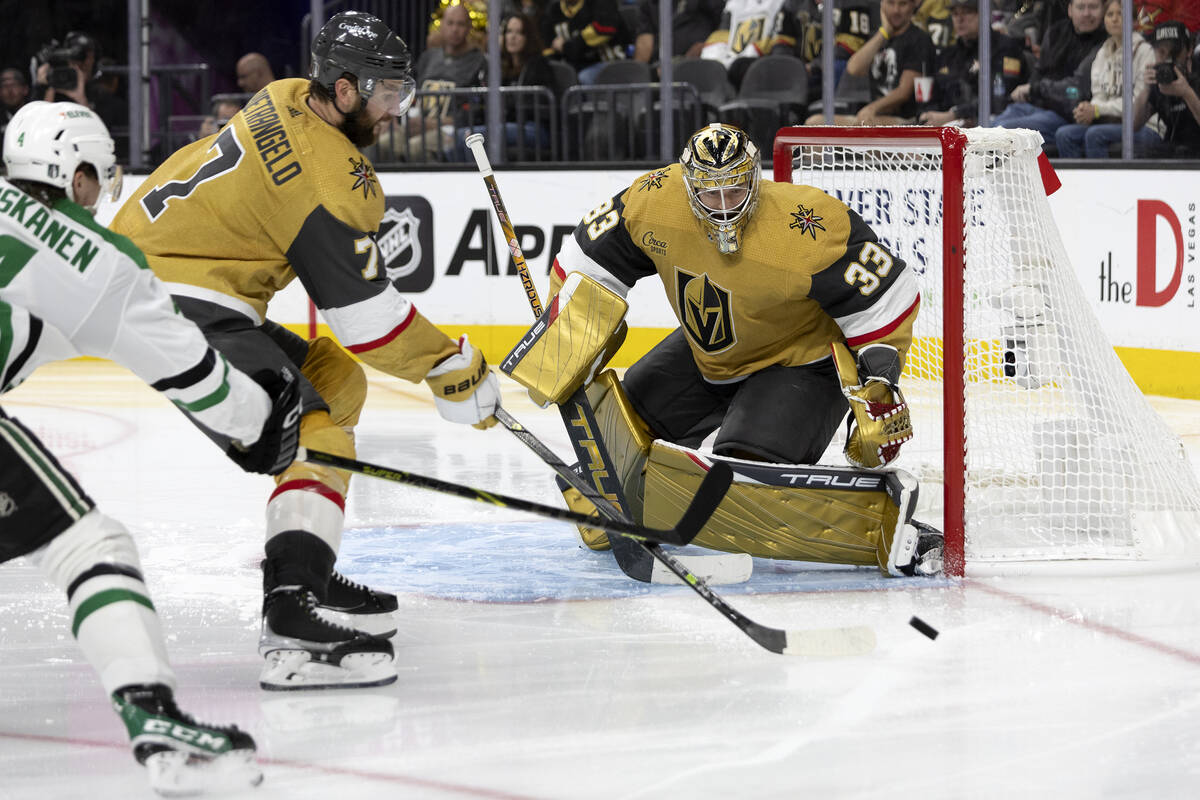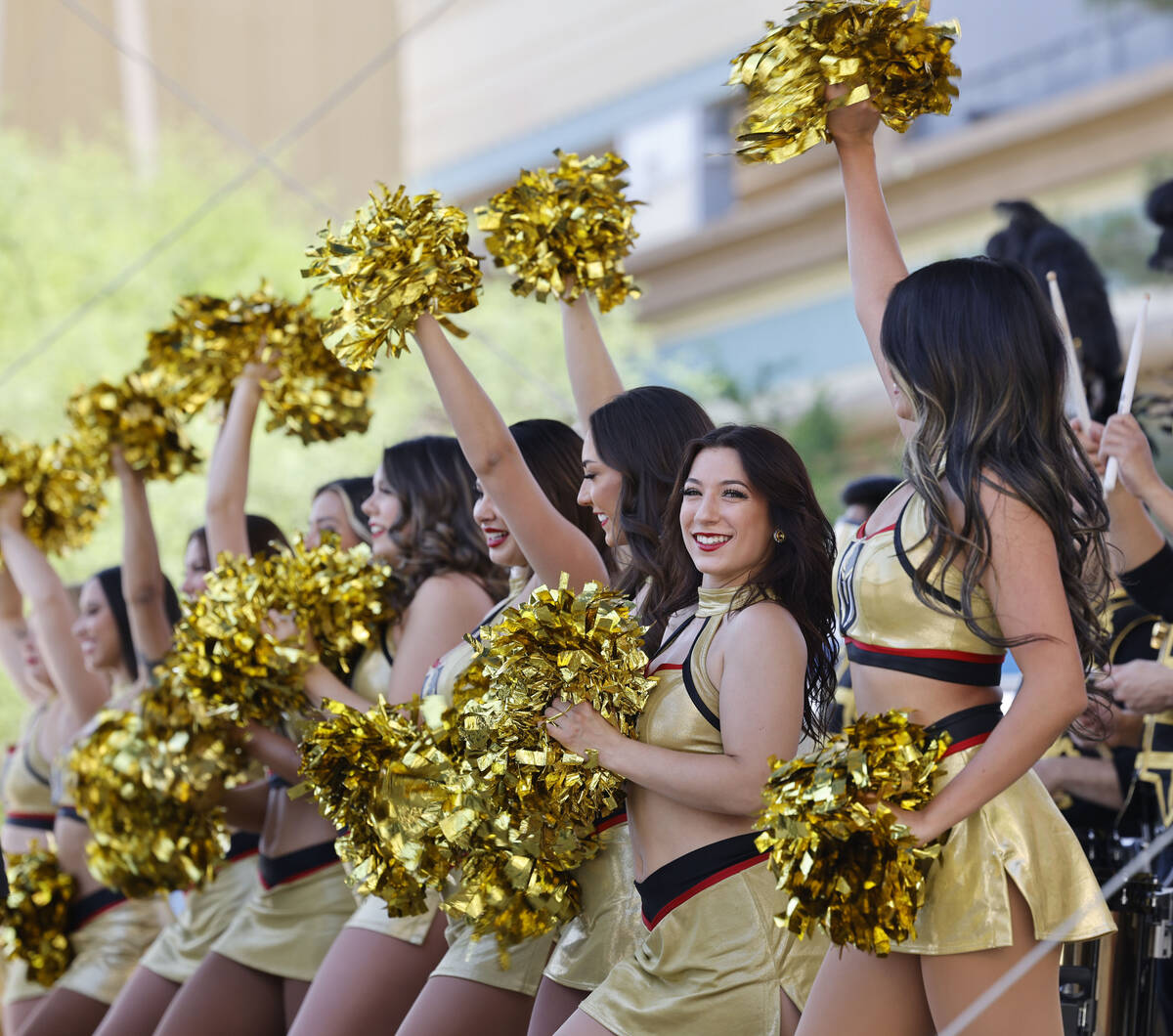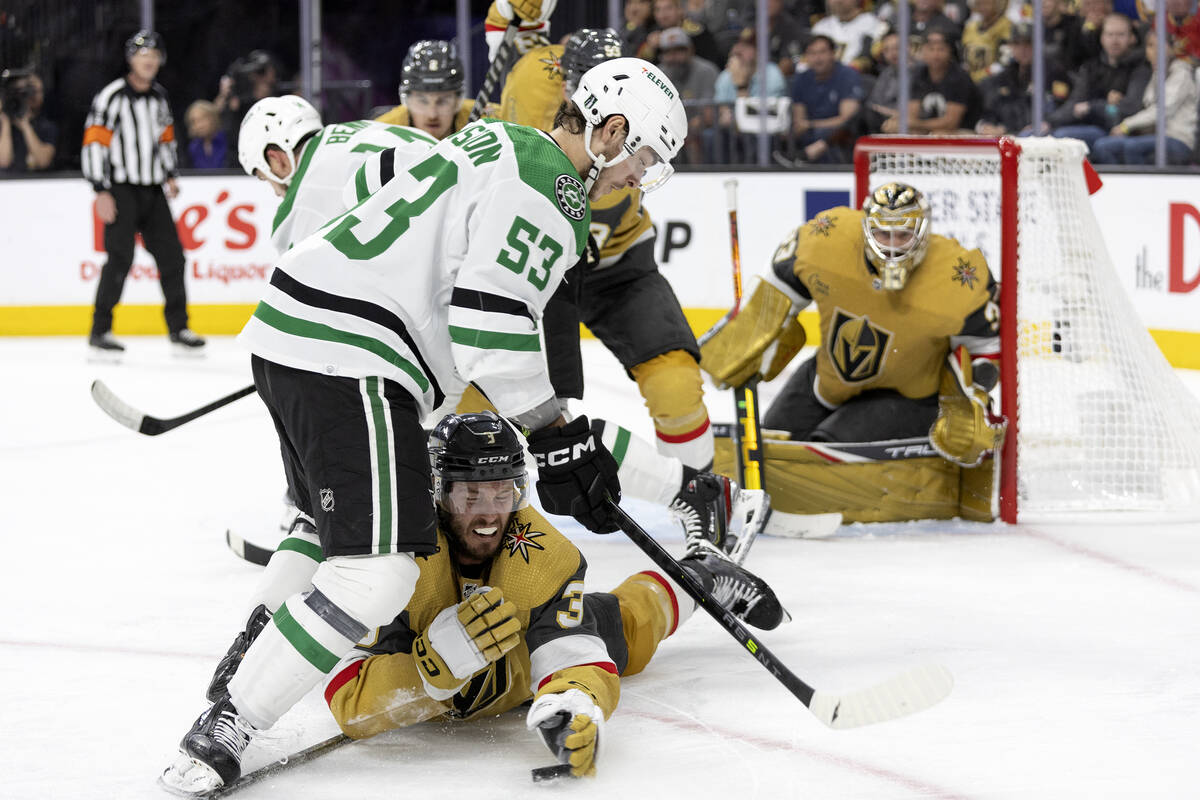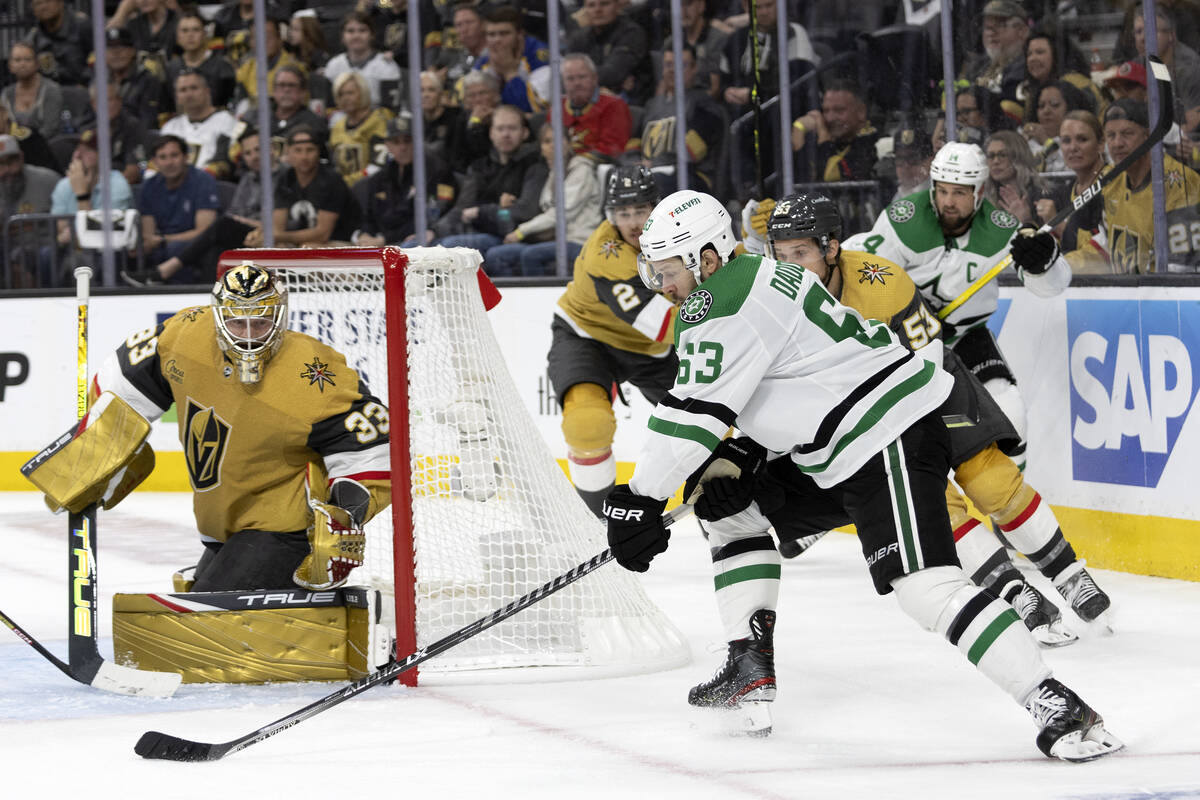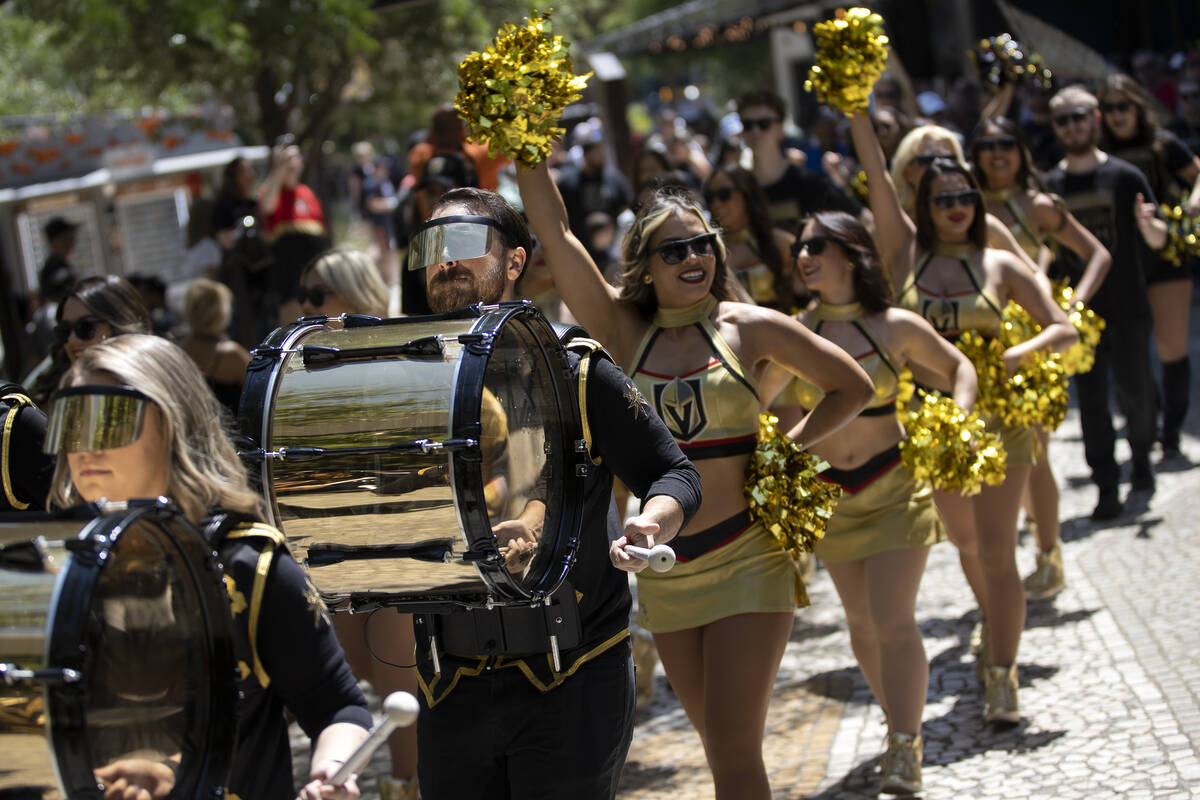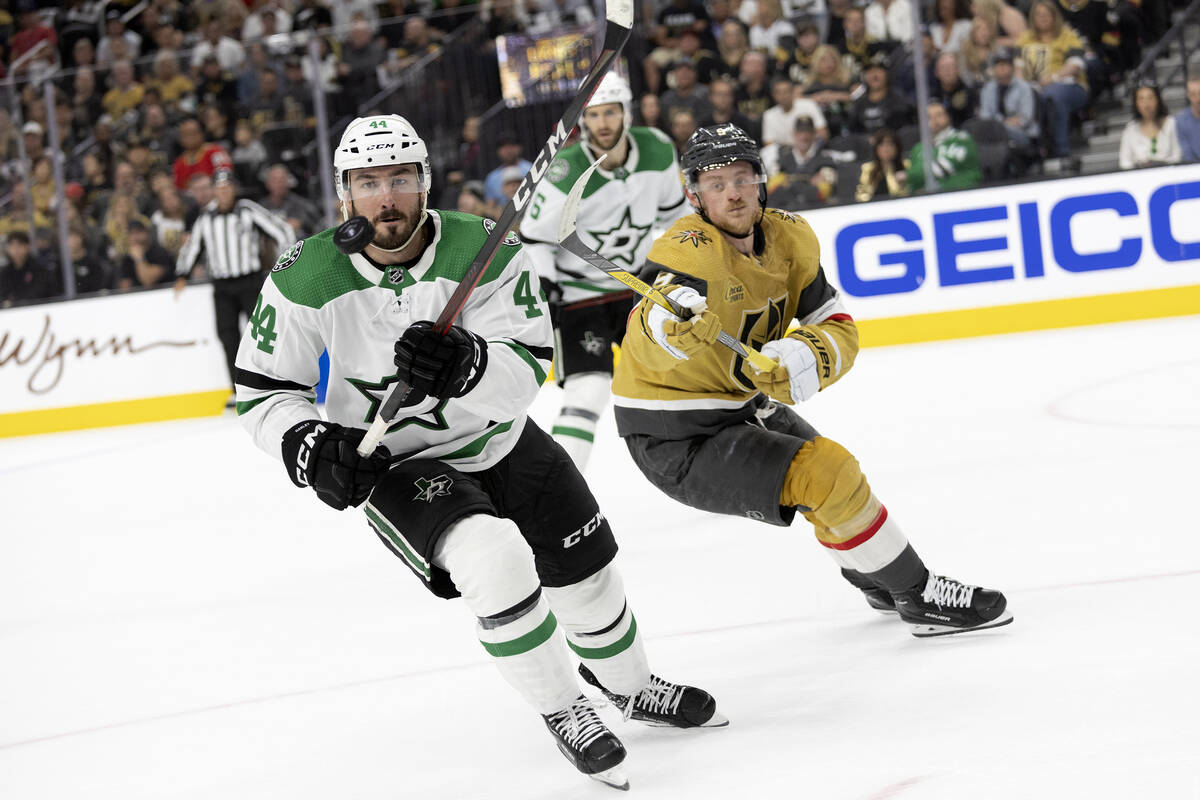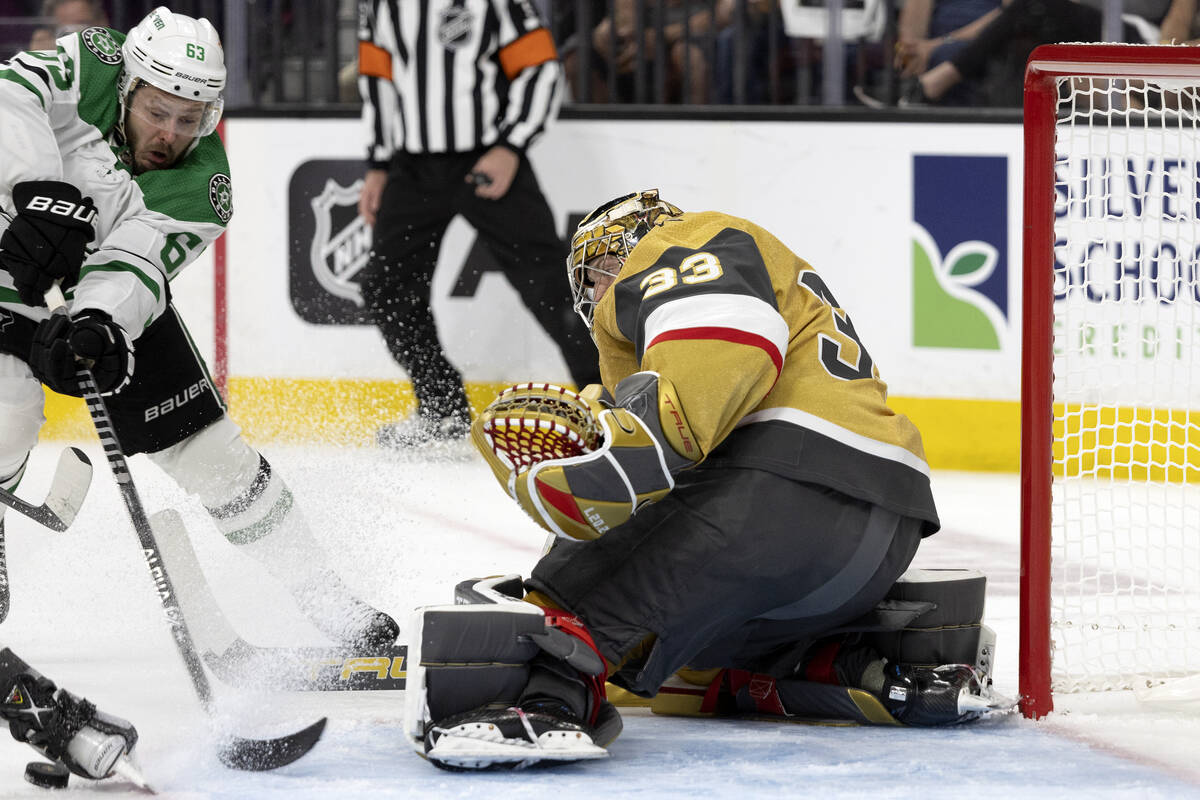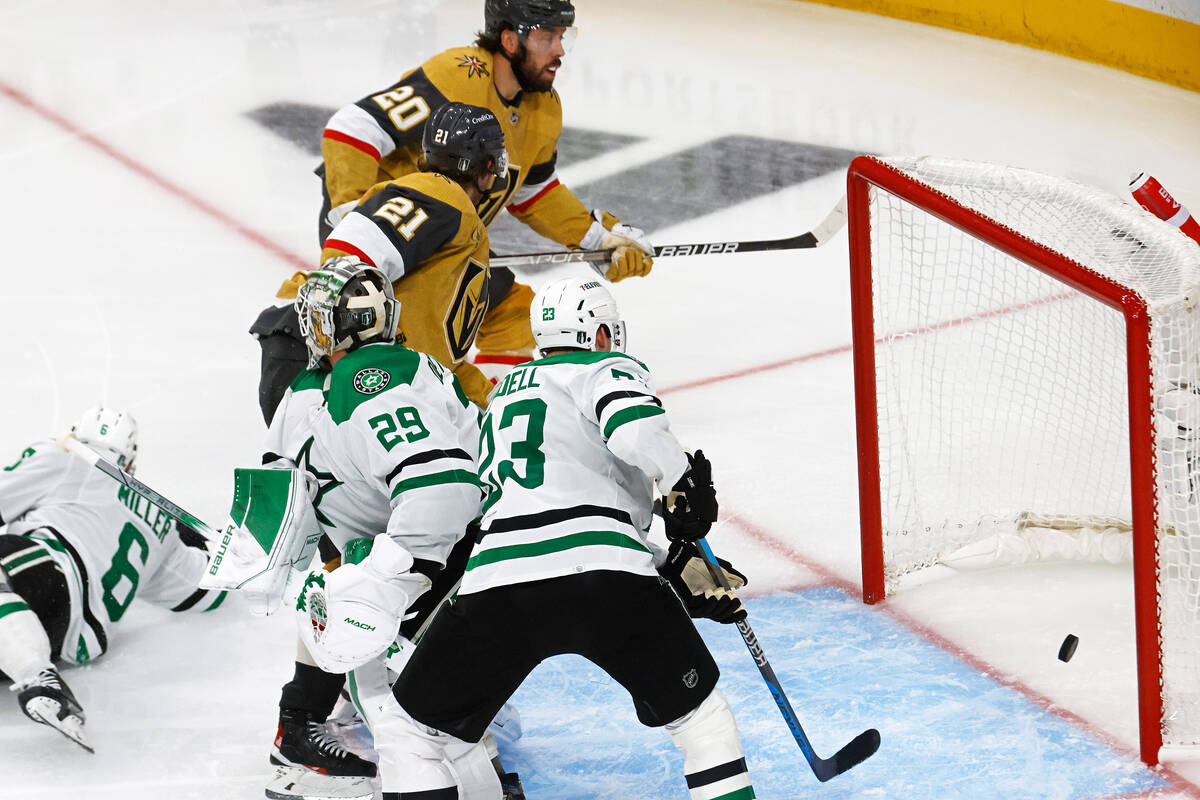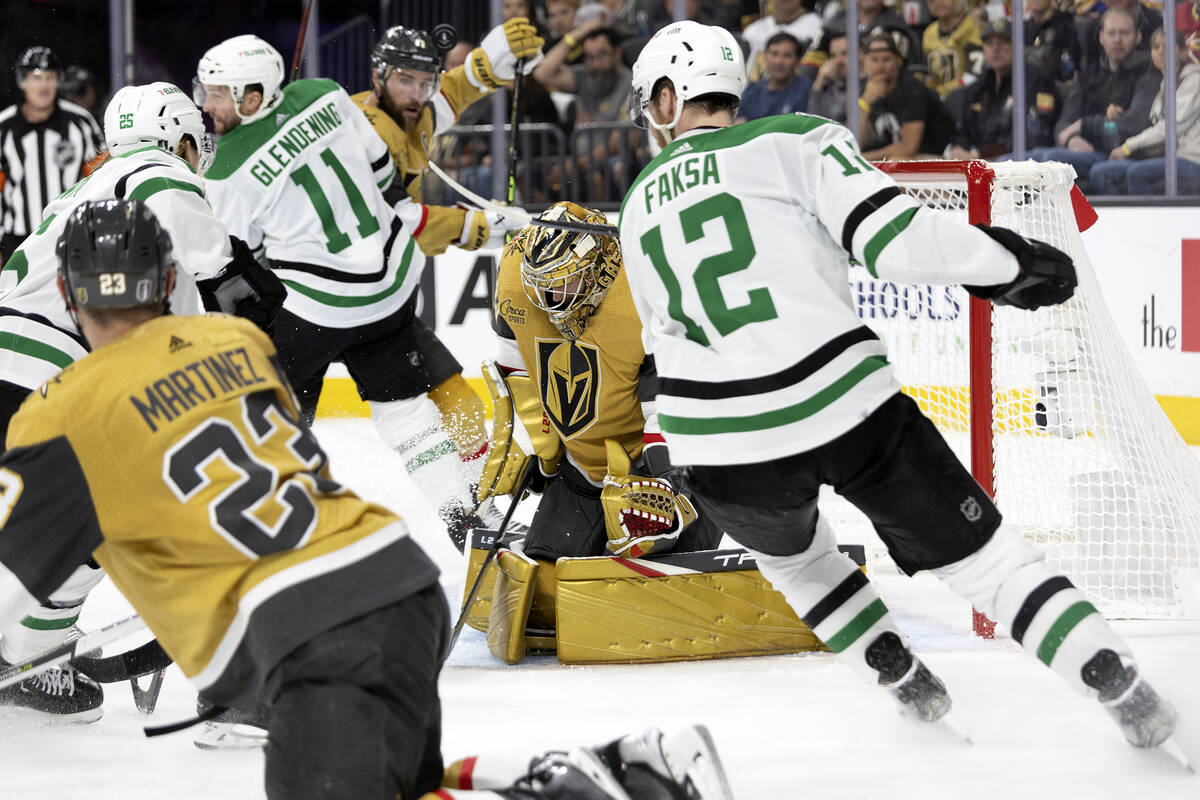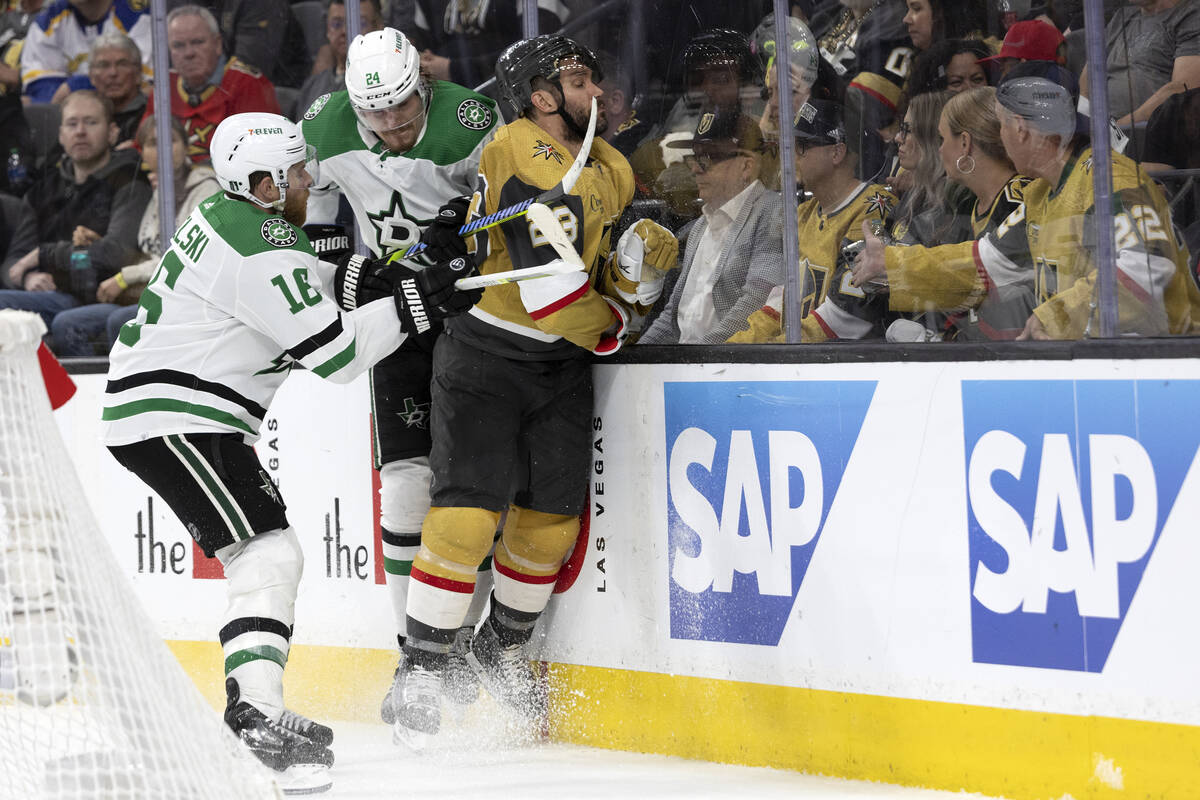 Mark Stone, with the Golden Knights piling on one another behind the Dallas Stars' net, with the announced crowd of 18,358 at T-Mobile Arena erupting in jubilation, made sure to pick up Ford Stephenson's first birthday present.
The Knights captain grabbed the puck that had just gone off Ford's father Chandler's stick and into the net to end a roller coaster of a game for the team and Stephenson. The Stars led twice Sunday trying to return home with a 1-1 tie in the Western Conference Final. But the Knights wouldn't let that happen, even when they weren't at their best.
Stephenson scored his first playoff overtime goal 1:12 into the extra session to cap a 3-2 win in Game 2 one day before his son's birthday. He said the puck that gave the Knights a 2-0 series lead, the third in franchise history, is likely ticketed for Ford's room.
"To be able to get a game winner, it's pretty special," Stephenson said. "I haven't really thought about it or it hasn't really hit me that it happened. It's cool … obviously to go up 2-0 is important for our group."
Stephenson's game in many ways mirrored the Knights' play.
They started well, even though the Stars struck first 2:47 into the first period off a goal from defenseman Miro Heiskanen. The Knights still had plenty of good moments and tied the game with a five-on-three power-play goal from Stone, with Stephenson getting the primary assist.
Things bogged down from there. Stephenson was called for two penalties before the end of the second period, and the Knights' offense threw away chances. They had 10 shots on goal through two periods. They missed 10 shots in that same time frame and had an additional five blocked.
"They were checking well," coach Bruce Cassidy said. "We weren't executing well early on. I think there was a little level of frustration in the second period."
But the Knights never quit. And their defense in front of goaltender Adin Hill was strong enough to prevent Dallas from pulling away.
That set up a heroic moment from two of the Knights' best players. Center Jack Eichel took advantage of a turnover from defenseman Ryan Suter to set up right wing Jonathan Marchessault for a game-tying goal with 2:22 left in the third period. Eichel took two quick looks over his shoulder before getting the puck below the goal line from left wing Ivan Barbashev and sent a perfect backhand pass to Marchessault in the slot.
Stephenson's line took over from there to score in overtime for the second straight game. Left wing Brett Howden got the goal in Game 1. This time it was Stephenson, the first-time All Star in 2023 who has 13 points in 13 playoff games.
He and Knights didn't play their best. They still made plays when it counted, which has them halfway to returning to the Stanley Cup Final.
"(Stephenson's) been awesome all playoffs and all season long," Eichel said. "It's great to see him get rewarded. He's one of the more underrated players in our league."
Here are three takeaways from the win:
1. Another comeback
Add another one to the list.
The Knights allowed the first goal for the 10th time in 13 playoff games. Yet again, it didn't matter. They improved to 7-3 when conceding first and recorded their eighth comeback win this postseason.
The team's resilience continues to push it forward in tough moments. The Knights improved to 3-0 in overtime in the playoffs, while the Stars fell to 0-4.
"We trust our game," defenseman Alex Pietrangelo said. "We feel like the process is going to work, whether it's a win or not. We have a lot of faith in this room. Everybody's on the same page."
2. Hill stands tall
Stephenson got the chance to win the game because of Hill.
Hill turned aside a shot from rookie center Wyatt Johnston from 11 feet 28 seconds into overtime to make sure play continued. It was one of 26 saves the 27-year-old made to improve his record to 5-1 this postseason.
Hill, who took over the starting job when goaltender Laurent Brossoit suffered a lower-body injury in the second round, has a .930 save percentage in seven playoff games.
"He's probably the difference in the game," Eichel said. "Made some huge saves, and none bigger than the one in overtime. Can't say enough good things about him."
3. Theodore steps up
Cassidy, assistant coach John Stevens and defenseman Shea Theodore sat down Saturday to dig into the 27-year-old's game in the playoffs. On Sunday, Theodore was given the traditional Elvis wig and glasses as the Knights' player of the game.
Theodore looked more like himself after a difficult second-round series against Edmonton in which he had two assists, took three penalties and was the only defenseman on the team who wasn't a plus at five-on-five. He was plus-1 Sunday and took the shot that set up Stephenson's winner.
"He needed to have a real positive game," Cassidy said. "He did. Hopefully it just makes him better as we go along."
Contact Ben Gotz at bgotz@reviewjournal.com. Follow @BenSGotz on Twitter.
Series schedule
Game 1 — Golden Knights 4, Stars 3 (OT)
Game 2 — Golden Knights 3, Stars 2 (OT)
Game 3 — 5 p.m. Tuesday, American Airlines Center (ESPN)
Game 4 — 5 p.m. Thursday, American Airlines Center (ESPN)
Game 5* — 5 p.m. Saturday, T-Mobile Arena (KTNV-13)
Game 6* — 5 p.m. May 29, American Airlines Center (ESPN)
Game 7* — 6 p.m. May 31, T-Mobile Arena (ESPN)
* If necessary
All games will be broadcast on KKGK (98.9 FM, 1340 AM)