3 takeaways from Knights' win: Leon Draisaitl's effort overcome
Updated May 4, 2023 - 7:30 am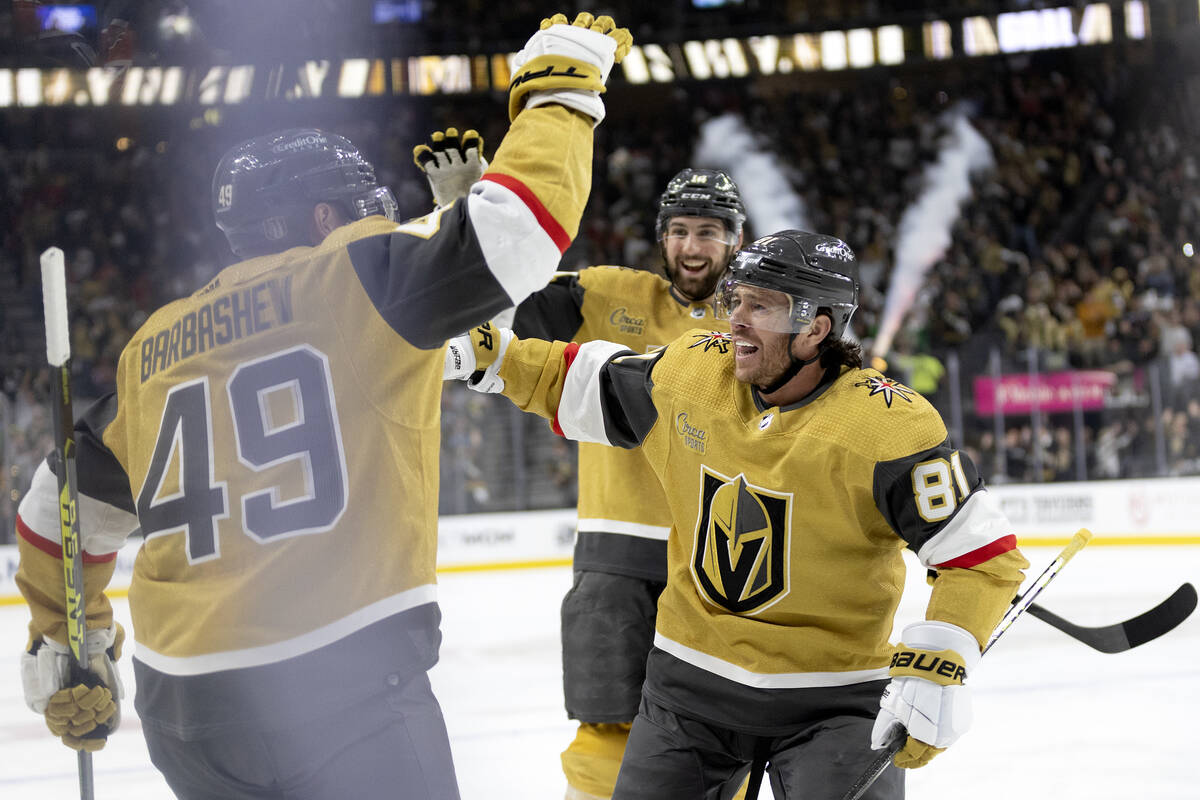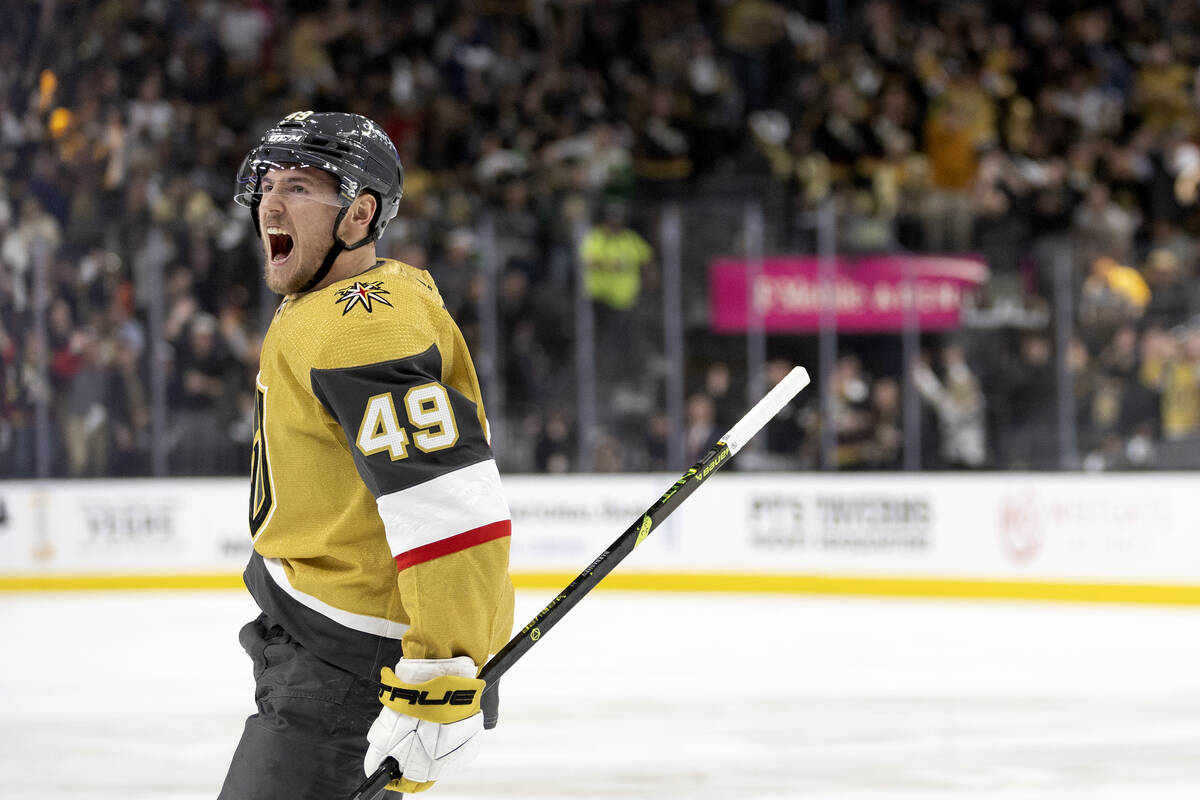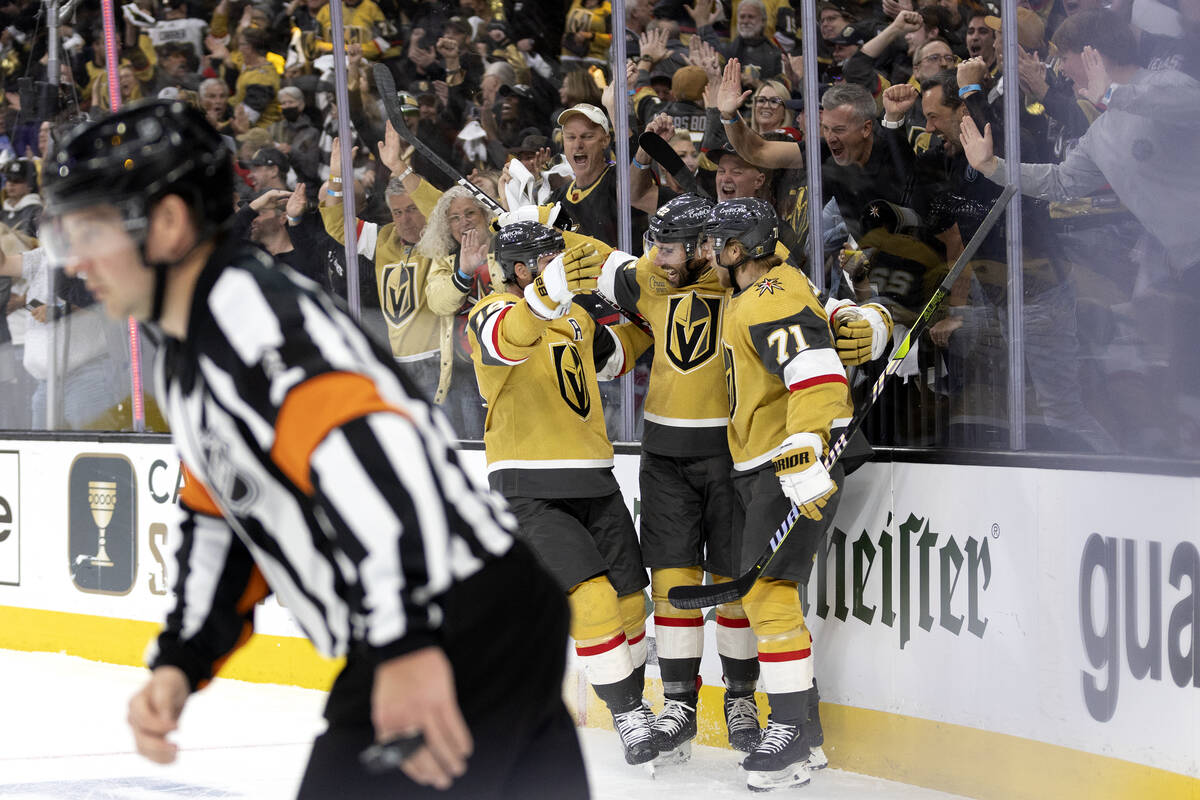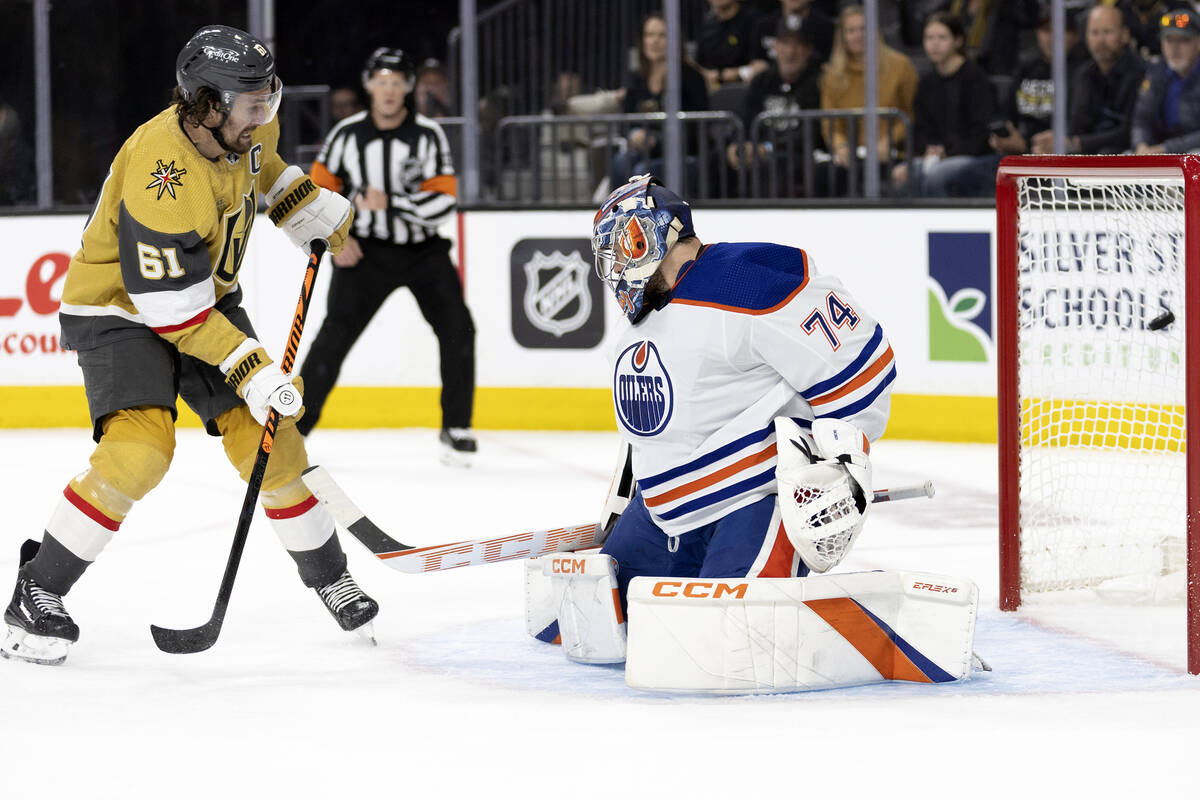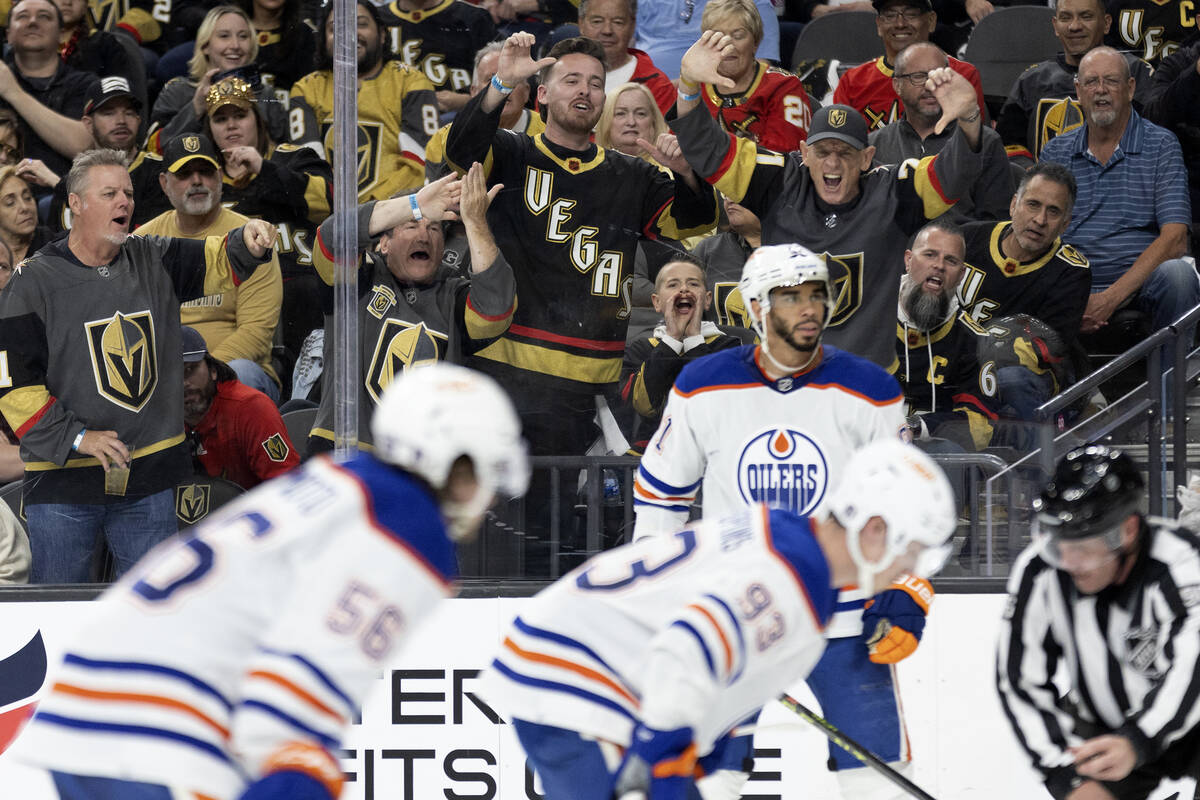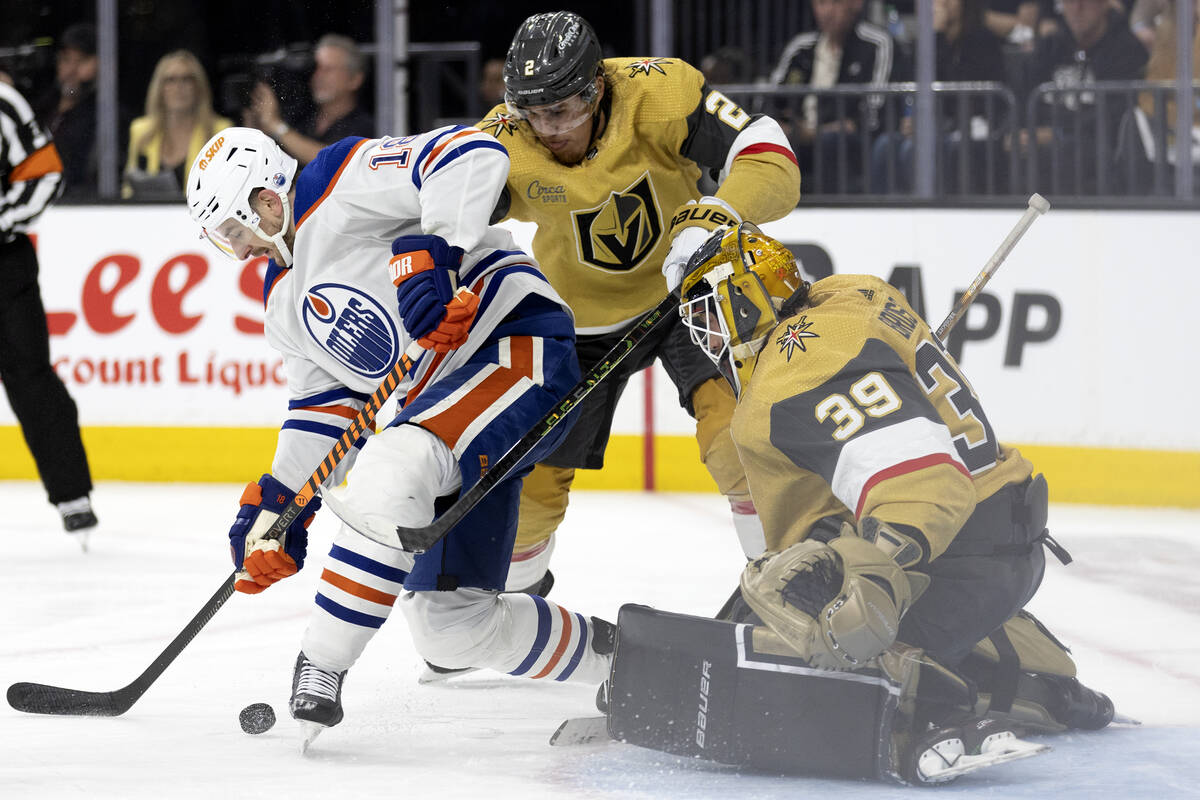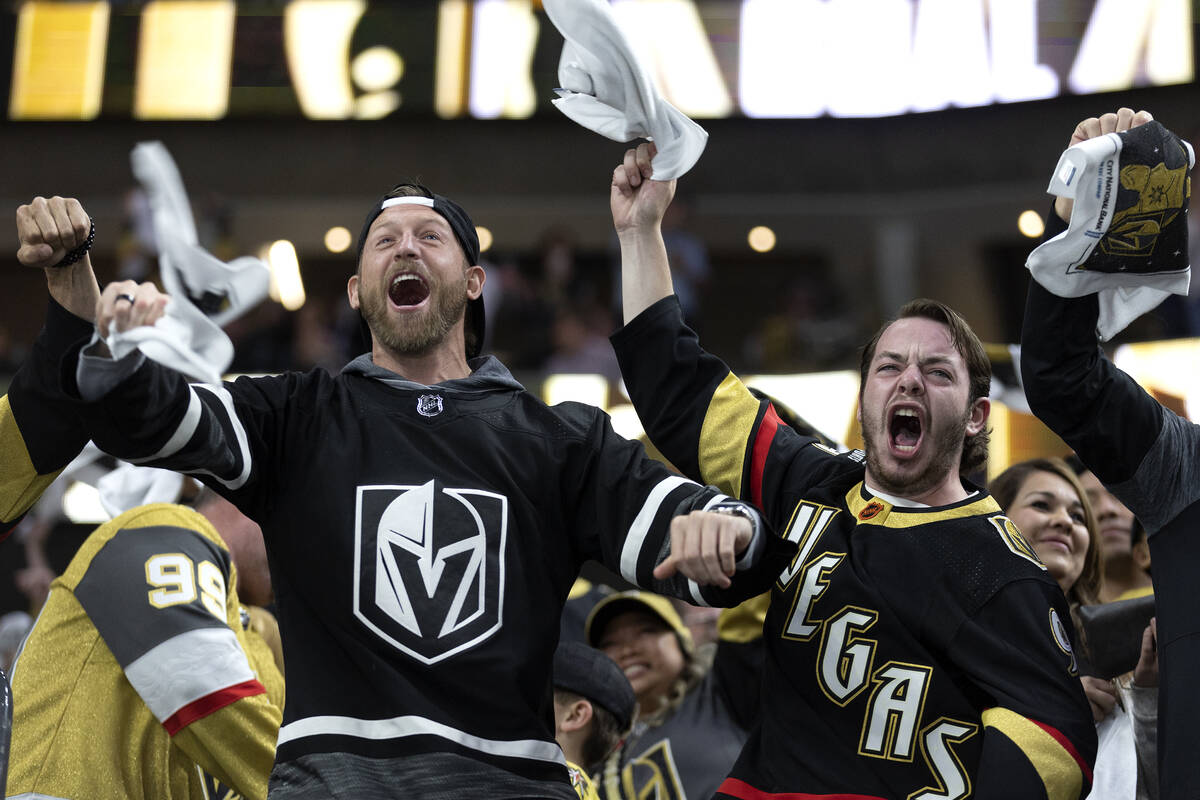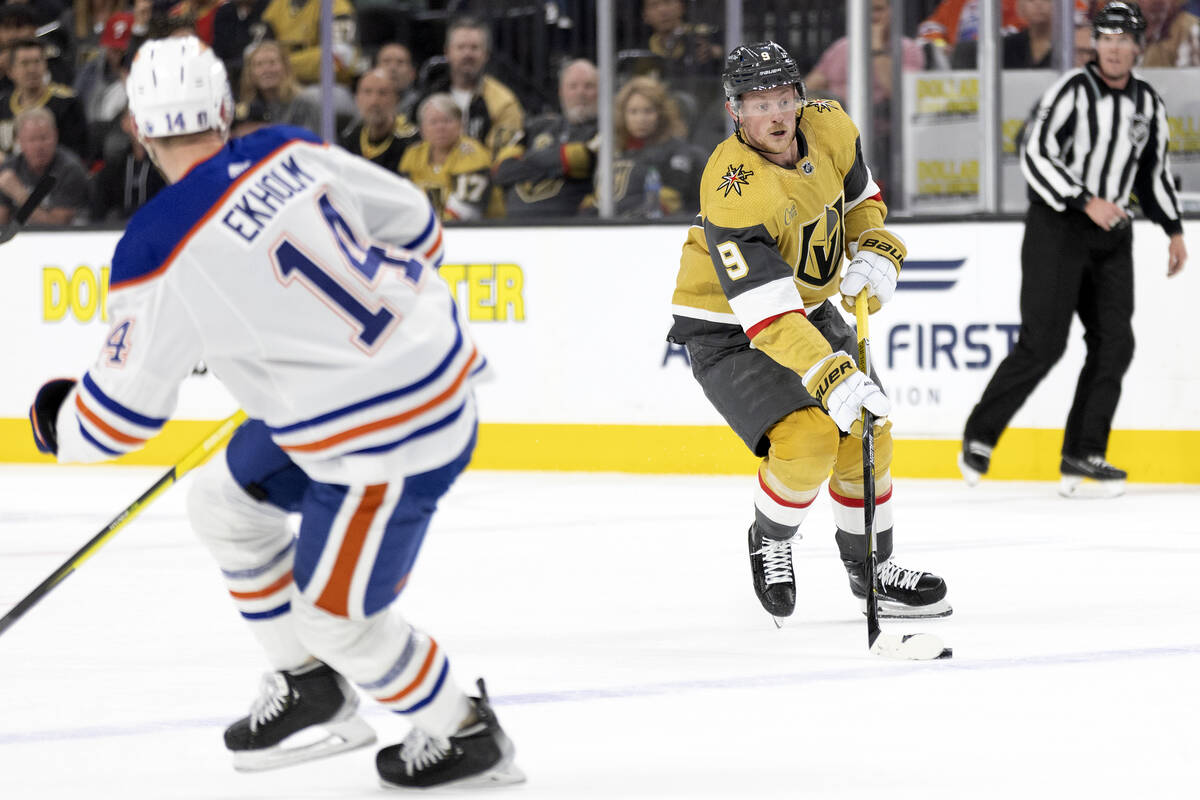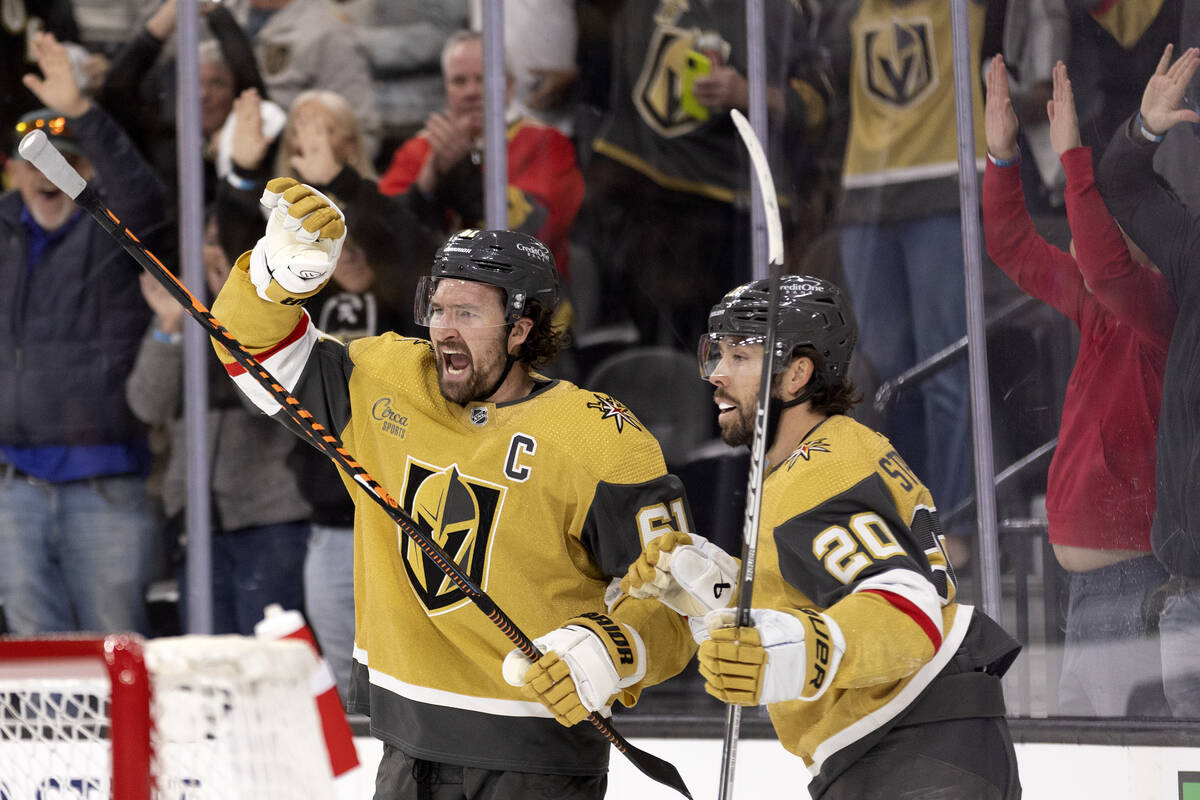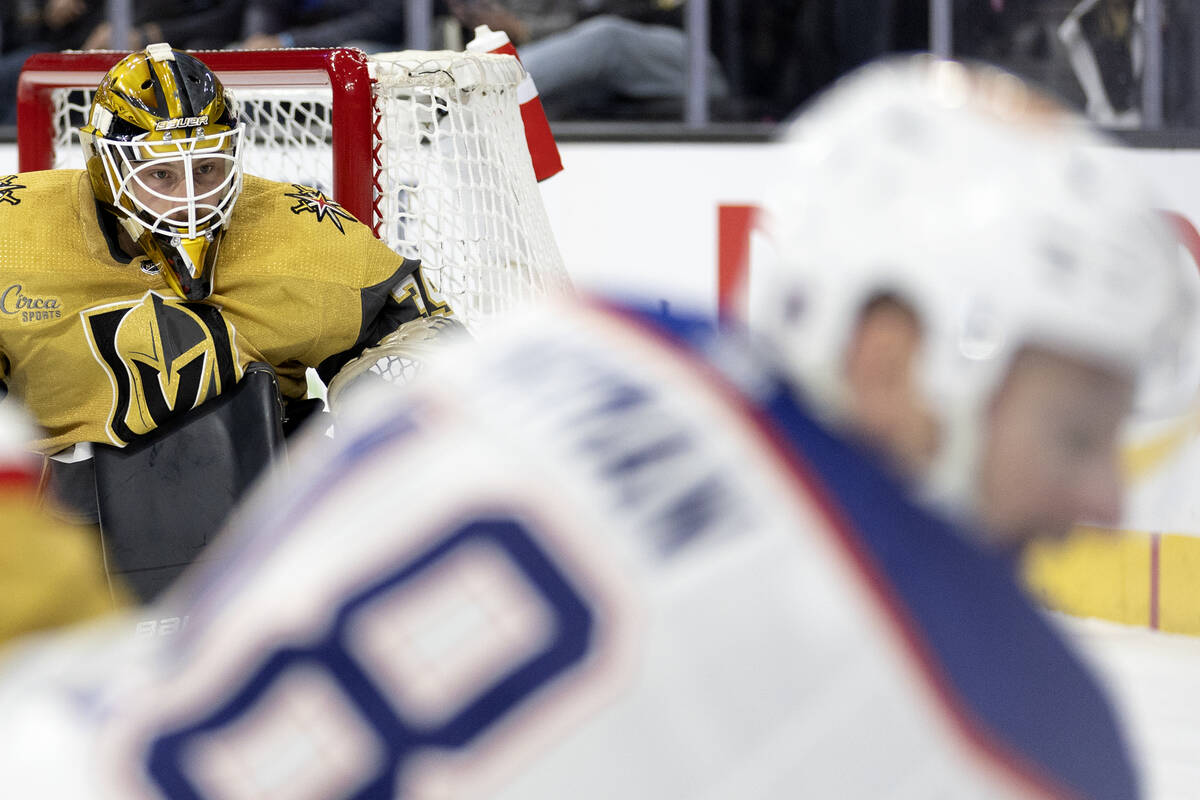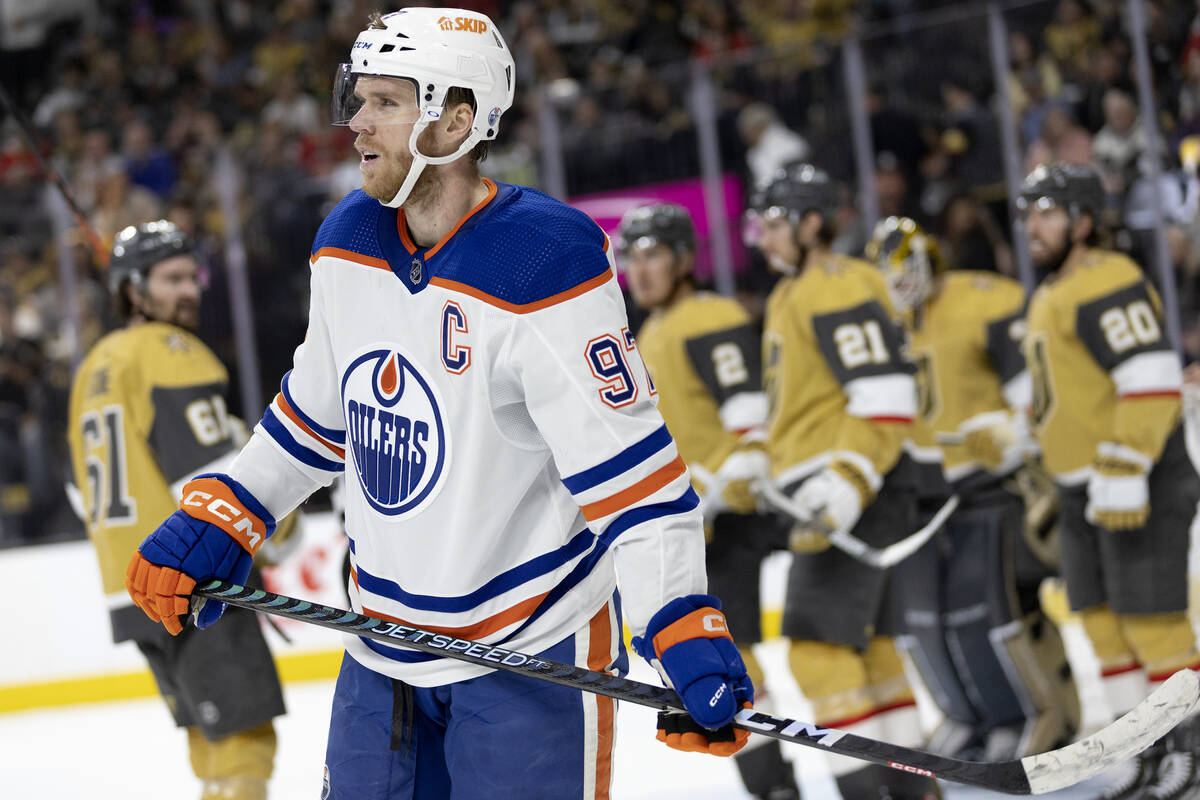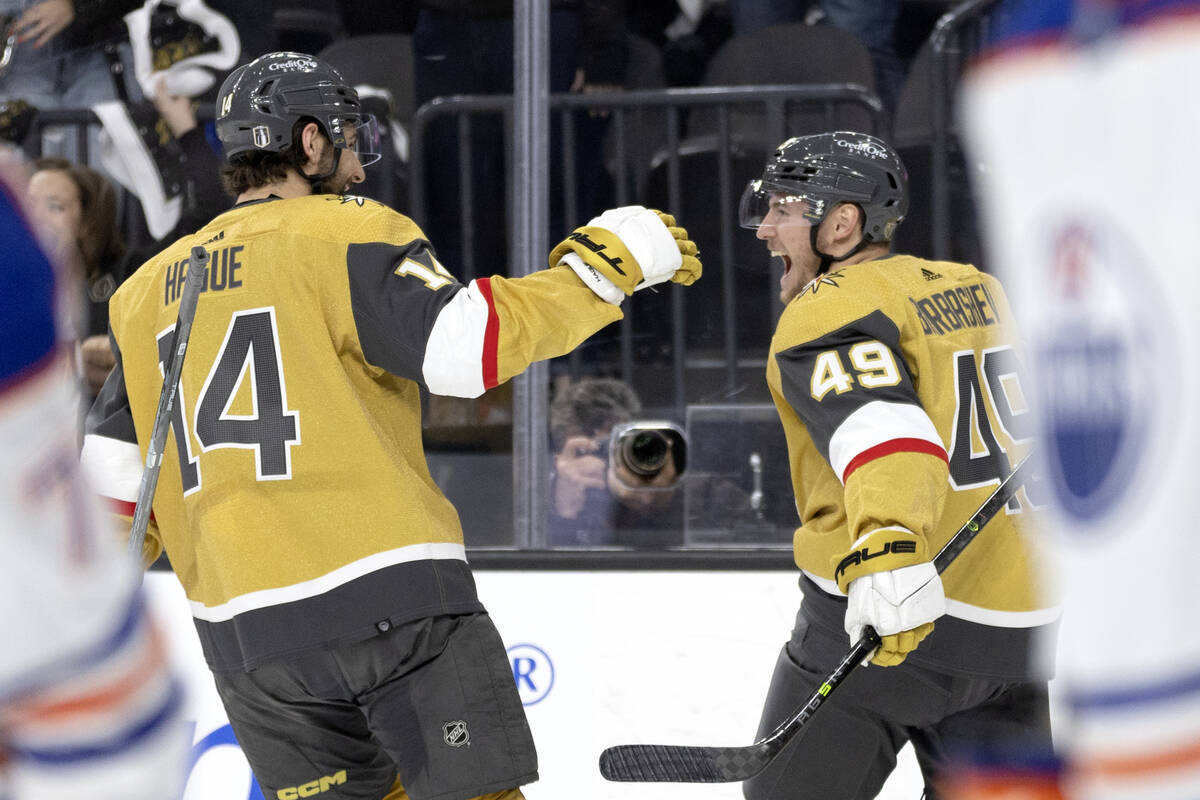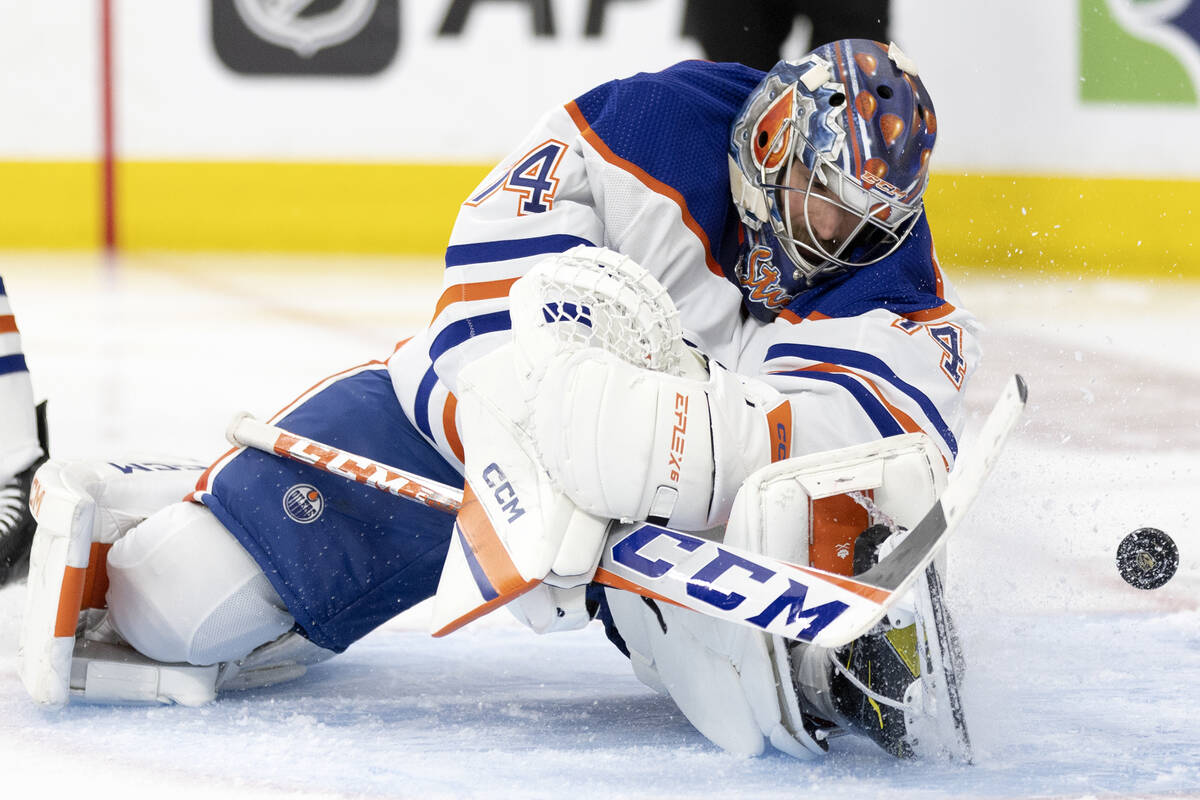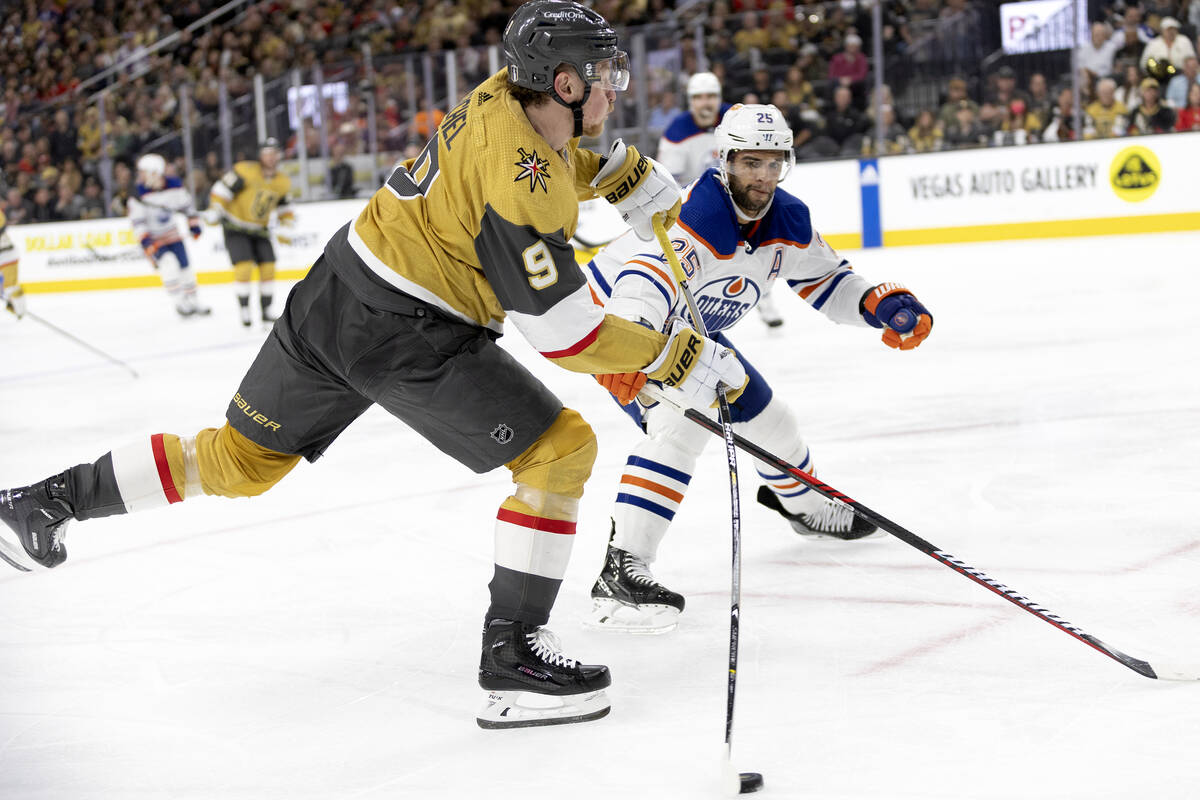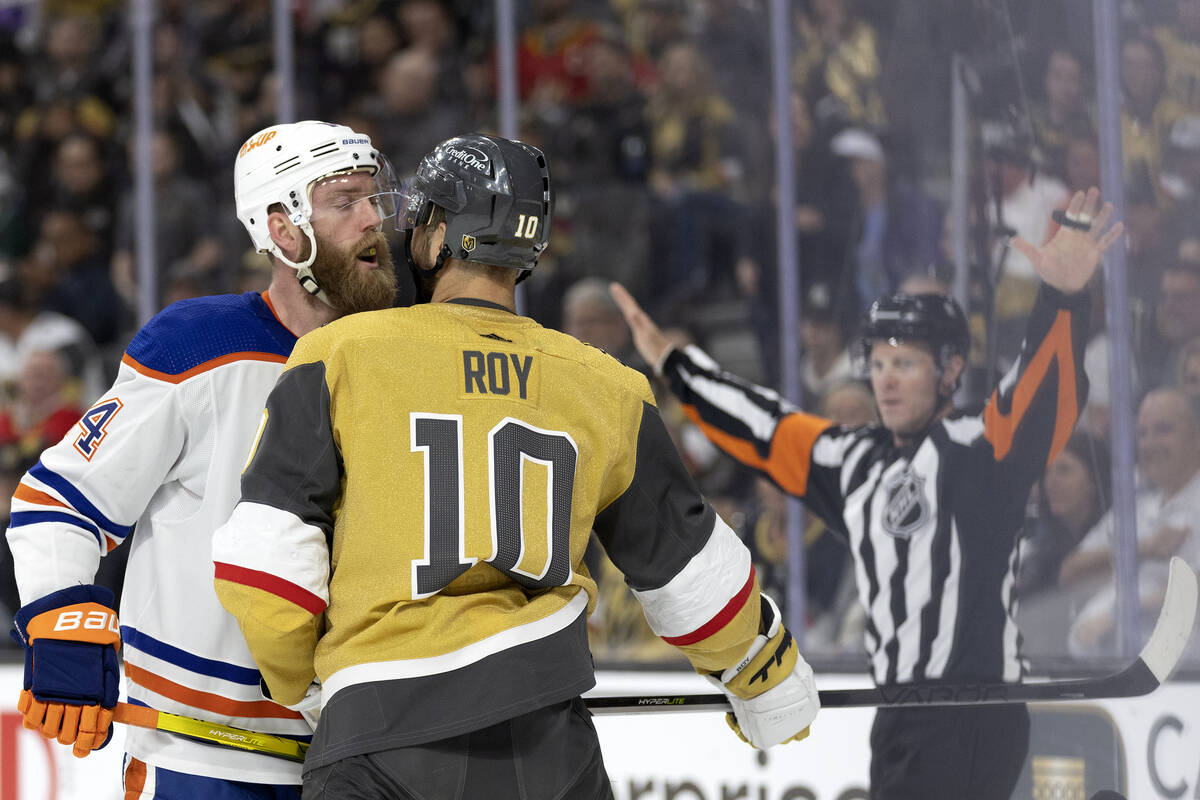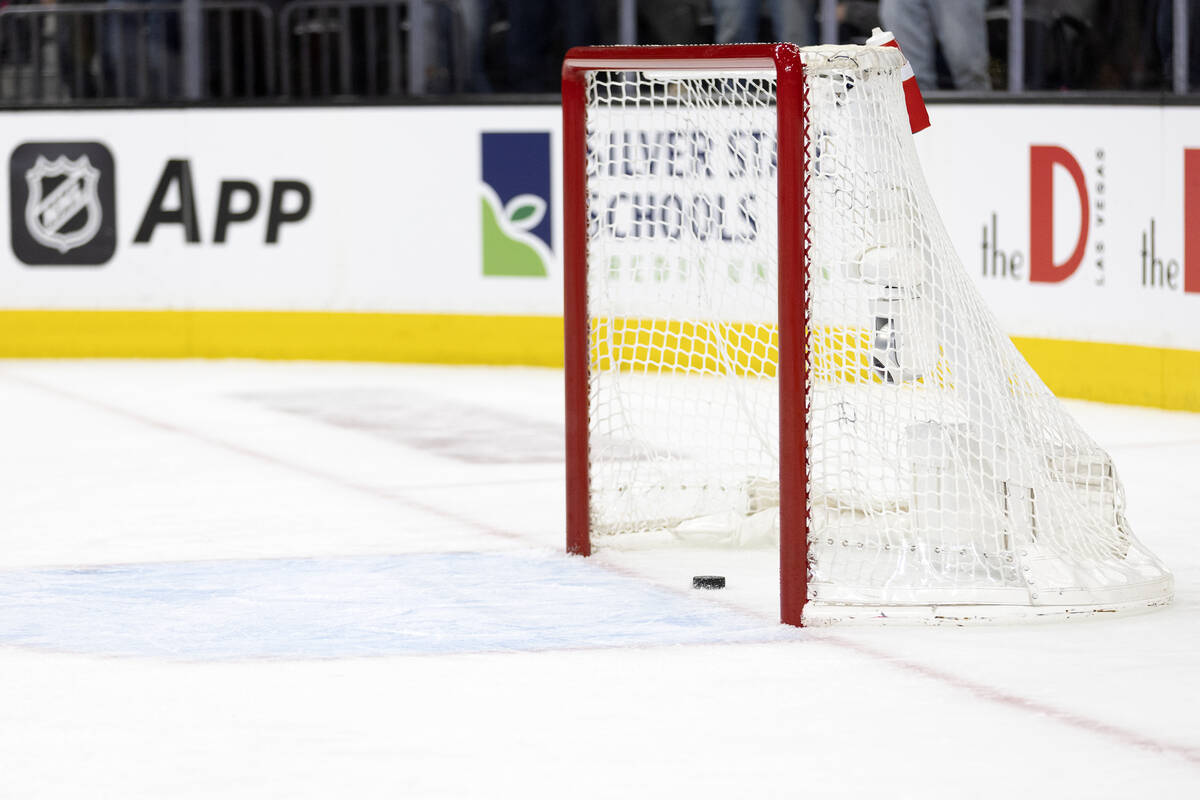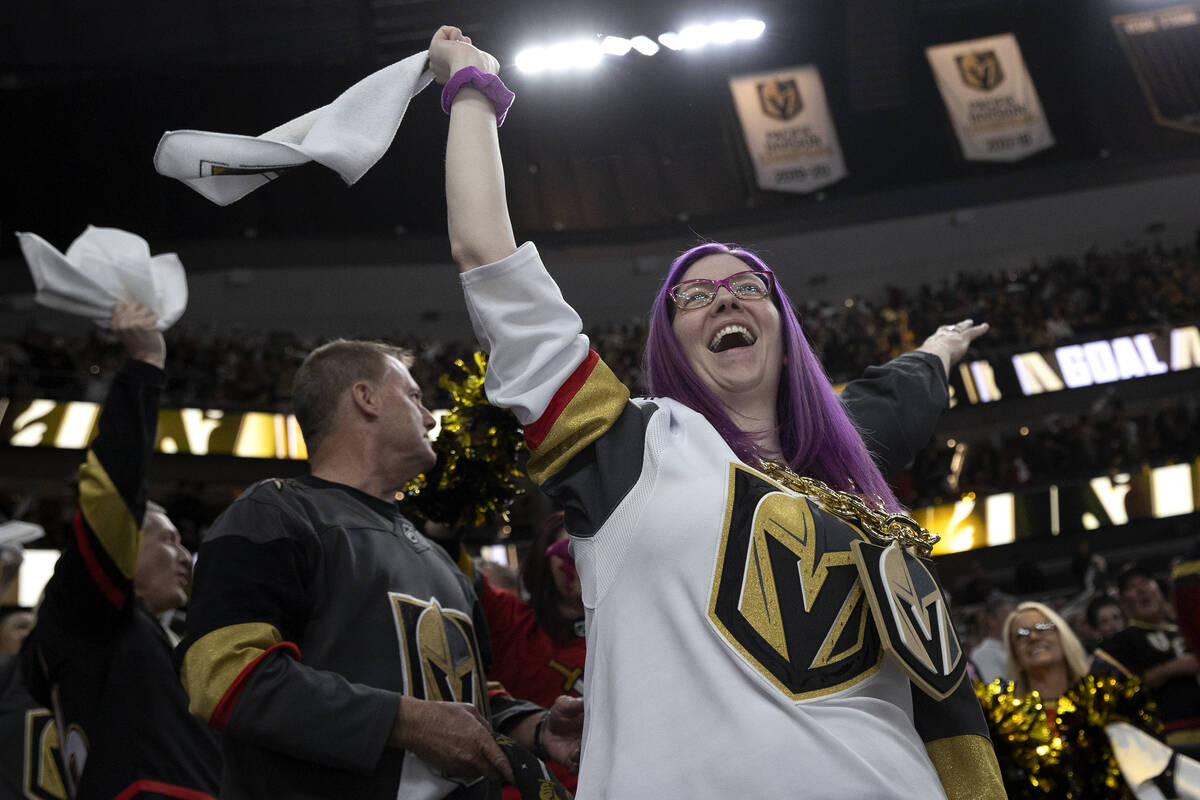 The puck sank down, and Ivan Barbashev's hand shot up in celebration.
The Golden Knights needed a response when center Leon Draisaitl caused at least one black hat to hit the ice by tying the game with his third goal for the Edmonton Oilers early in the third period.
Barbashev provided it.
The Knights' trade deadline acquisition came out two shifts later, tipped a Zach Whitecloud shot below Stuart Skinner's glove and sent a bolt of electricity through the announced crowd of 18,243 at T-Mobile Arena. The furious, rally-towel waving fans turned up the volume even more when center Chandler Stephenson put the home team ahead by two goals 50 seconds later.
That was the formula the Knights used in their 6-4 victory to take a 1-0 lead in their second-round series with the Oilers on Wednesday night. They stuck to their plan, even when Draisaitl did his best to throw it off track by scoring four goals for the first time in the playoffs.
The result was Edmonton's first regulation loss since March 11, a span of 22 games.
"We have the chance to dictate, we're going to take it," center William Karlsson said. "I think we did that."
The Knights' game plan against the Oilers is similar to the one they used to defeat the Winnipeg Jets in five games in the first round.
They want to defend smart and with discipline in their own end. They want to manage pucks in the neutral zone. And they want to get after their opponent with their forecheck on offense.
They followed the script to perfection early.
The Knights scored three goals before Edmonton had its fourth shot. They came back after an early Draisaitl power-play tally with goals from Barbashev, right wing Michael Amadio and captain Mark Stone.
"I thought we forechecked extremely well," coach Bruce Cassidy said. "That was good work by the guys in terms of hemming them in."
The only downside for the Knights is they deserved to leave the period with a larger lead than they had. Draisaitl, who finished fourth in the NHL in goals in the regular season, cut Edmonton's deficit to 3-2 by banking the puck off goaltender Laurent Brossoit's back and into the net 11 seconds before intermission.
Draisaitl then became the first player with a postseason hat trick against the Knights with another power-play goal 1:35 into the third.
The Knights didn't blink. Barbashev's second goal grabbed the lead back 1:01 later.
Stephenson scored 50 seconds after, giving the Knights a much-needed cushion before Draisaitl's fourth goal made the score 5-4 with 11:27 remaining.
Center Jack Eichel sealed the win with an empty-net goal.
The Knights became the fifth team in playoff history to win when allowing an opponent to score four goals. They improved to 7-6 in Game 1s and 7-4 at home.
The Knights are 4-2 in their history after winning the first game of a series.
"I think it's a really good game by us," Barbashev said. "It was quite a lot of back-and-forth goals going on. Just stick to our plan and got a huge win."
Here are three takeaways from the win:
1. Shining Stone
Whitecloud said there are some players who seem to have a switch they can flip to take their game to a different level in the playoffs.
Stone is one of those guys.
His goal was his 22nd in 52 postseason games with the Knights, the most in franchise history. It's a remarkable accomplishment considering he wasn't with the team for its run to the Stanley Cup Final in its inaugural season.
Stone has four goals and six assists in the playoffs this season despite Edmonton and Winnipeg taking every opportunity possible to shove, hit and cross-check his surgically repaired back.
"It hurts to win," Whitecloud said. "Stoney's a big example of that. He's taken a lot, and he doesn't retaliate."
2. Dangerous Draisaitl
Cassidy could at least laugh about it afterward. Even he can't believe Draisaitl has 11 goals in seven games in the postseason.
"Does that sound funny to you?" Cassidy said. "Eleven goals? We're in the first game of the second round. Unbelievable."
Draisaitl has four more goals in the playoffs than any other player. He became the fifth player in Oilers history to score four goals in a playoff game. He has scored four goals only once in his career in the regular season.
For his career, Draisaitl has 74 points in 44 playoff games (1.68 per game). The only player to score at a higher rate in their postseason career — minimum 10 games played — is Wayne Gretzky (1.84).
3. Barbashev bonanza
Barbashev couldn't put his finger on anything that felt different Wednesday.
"I don't know," he said. "Probably took a nice nap."
Whatever the case, he scored two goals in a playoff game for the first time. It was the eighth multigoal game of his career.
The 2019 Stanley Cup champion continues to live up to his reputation as a playoff performer while fitting in smoothly with the Knights. He has five goals in six games in the postseason, to go with the 16 he scored in 23 games after being acquired from the St. Louis Blues on Feb. 26.
Contact Ben Gotz at bgotz@reviewjournal.com. Follow @BenSGotz on Twitter.
Series schedule
Game 1 — Golden Knights 6, Oilers 4
Game 2 — 4 p.m. Saturday, T-Mobile Arena (TNT)
Game 3 — 5:30 p.m. Monday, Rogers Place (ESPN)
Game 4 — 7 p.m. May 10, Rogers Place (ESPN)
Game 5* — TBD May 12, T-Mobile Arena (TNT)
Game 6* — TBD May 14, Rogers Place (TBA)
Game 7* — TBD May 16, T-Mobile Arena (TNT)
*If necessary; All games on radio at KKGK (98.9 FM, 1340 AM)