Blues rally in second period, defeat Golden Knights
Updated December 12, 2019 - 11:44 pm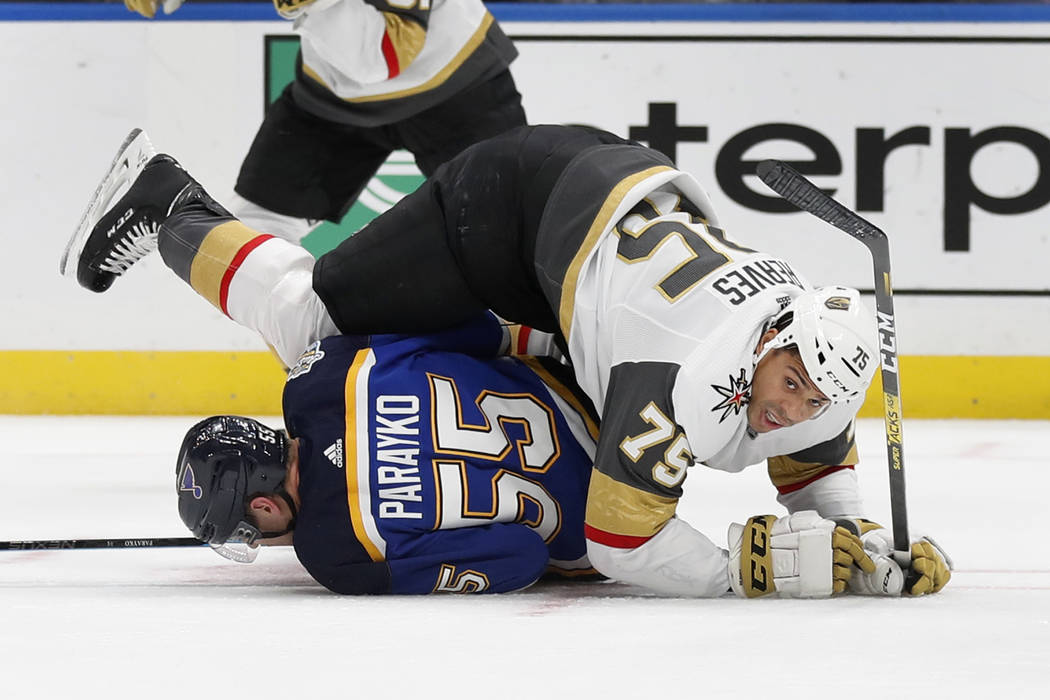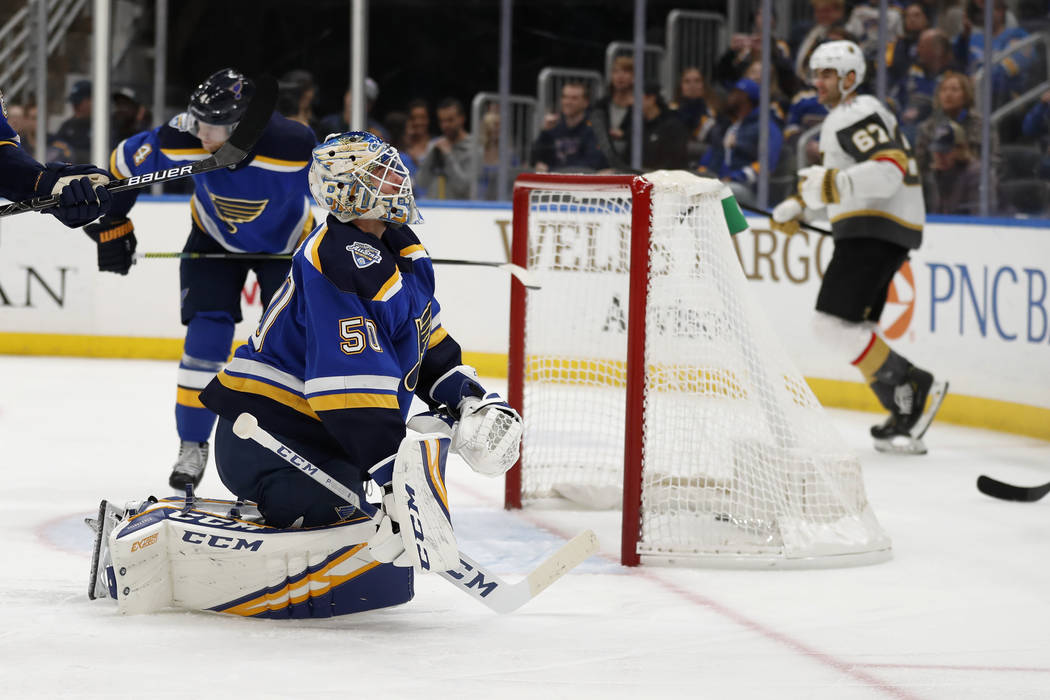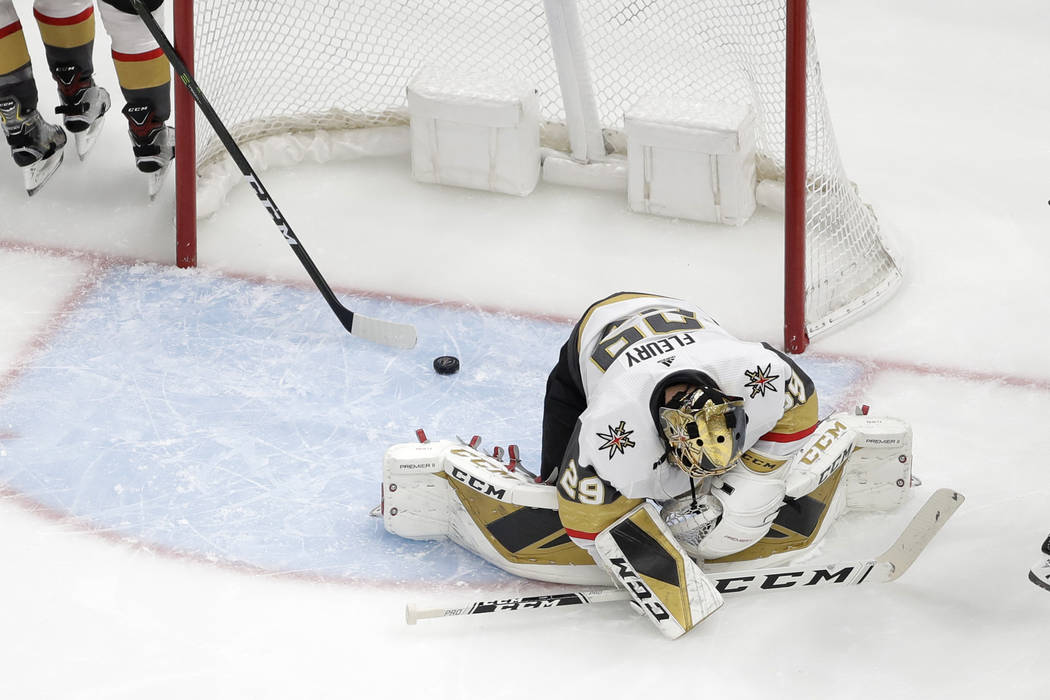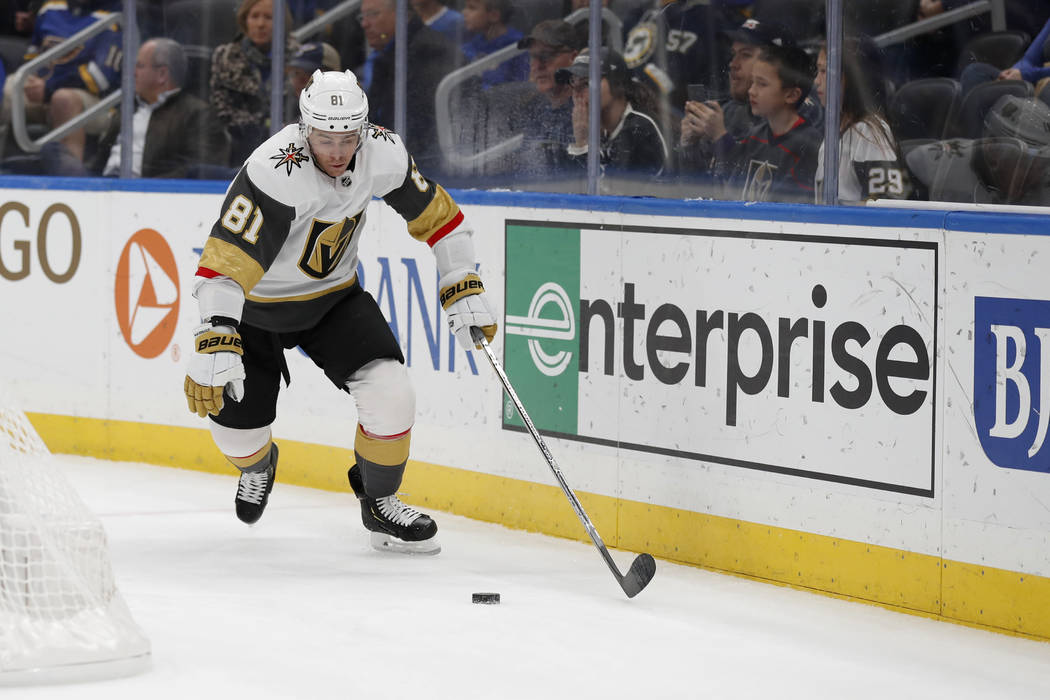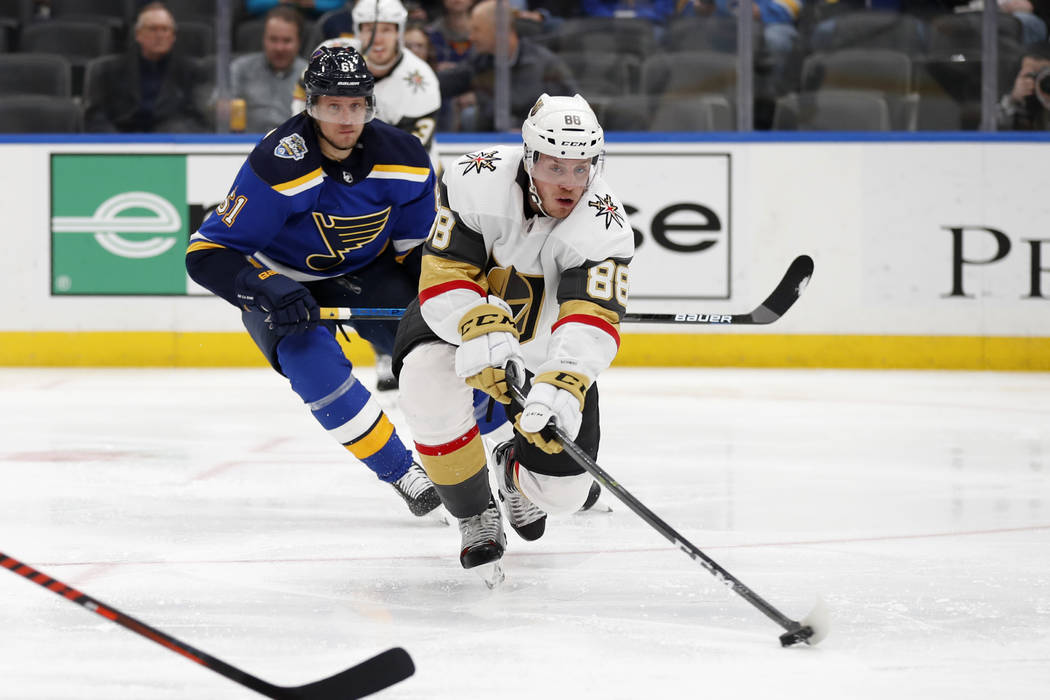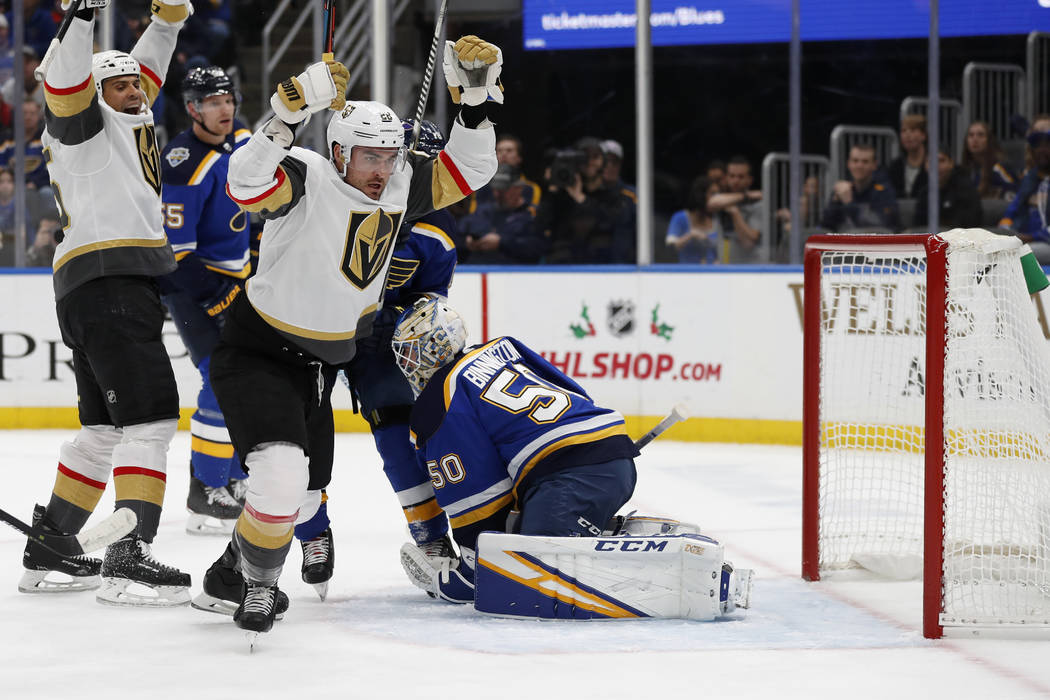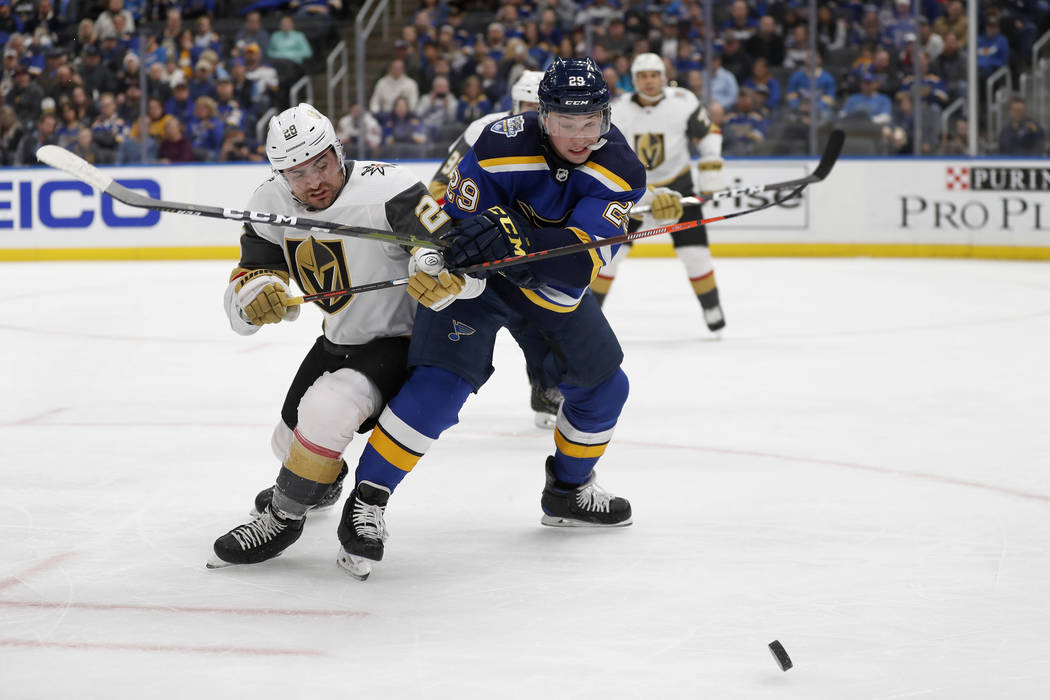 ST. LOUIS — The Golden Knights have talked about their need for a response all season, a push, a fight when things don't go their way.
The St. Louis Blues showed them how it's done Thursday.
Down 2-1 after a poor first period, the defending Stanley Cup champions dominated the Knights for the next 20 minutes. The Blues scored three second-period goals en route to a 4-2 victory at Enterprise Center to snap their three-game losing streak.
The Knights (16-13-5) played better in the third period but couldn't score. Forty good minutes weren't enough.
"Lot of missed chances, but we were loose in the second, and that cost us the hockey game," coach Gerard Gallant said. "We played an excellent first. We did a lot of things right. And then in the second period we turned the pucks over. We gave them odd-man rushes. You're not going to beat a team like that."
The Blues (19-8-6) had a championship-level response after left wings Max Pacioretty and William Carrier scored to give the Knights a 2-1 lead after one period. Right wing Oskar Sundqvist, center Jaden Schwartz and center Robert Thomas scored goals in the second for St. Louis.
Schwartz's and Thomas' goals came 39 seconds apart to put the Blues ahead 4-2 with 4:28 left in the period.
"I think maybe we got a little sure of ourselves coming out in the second and tried to make too many little fancy plays and got away from our game, which was simple in the first period," defenseman Jon Merrill said. "I thought we tried to be a little bit too cute in the second, and it cost us."
Here's what else stood out from the loss:
1. Power play falls flat late
The Knights went 0-for-3 on the power play, but Gallant said the team had "good chances" on its first two opportunities.
The third chance wasn't nearly as good. The Knights got a power play with 5:38 remaining when Pacioretty was hooked by defenseman Justin Faulk, but didn't record a shot on goal.
Left wing Jonathan Marchessault attributed the 0-for-3 night to "tough execution and bad luck, too." The Blues won some key puck battles in front of the net, and St. Louis goaltender Jordan Binnington, who finished with 27 saves, swallowed any shots that got through.
2. Blues stay red-hot vs. Knights
Even the presence of Peter Stastny, the Hockey Hall of Fame father of center Paul Stastny, couldn't make Enterprise Center a more friendly venue for the Knights.
They fell to 0-4 in the building, making it one of six NHL arenas at which they have yet to win. The Blues are 5-0-2 all time against the Knights.
"They have really good (defensemen). They won last year with their D corps," Marchessault said. "It's nothing that our team should be scared of."
3. Statement wins remain elusive
Thursday was a chance for the Knights to make a statement against the defending champs. Instead, they continued their trend of falling short against top competition.
The Knights fell to 3-7-3 against teams that held a playoff spot entering Thursday's games. The loss also puts them in a precarious place in the standings.
The Knights have the second wild-card spot and are three points out of first place in the Pacific Division. But the Minnesota Wild, who visit T-Mobile Arena on Tuesday, were only two points behind them for a wild-card spot with two games in hand. The Vancouver Canucks, the Knights' opponent Sunday, are three points behind them with three games in hand.
"You know, the race for the playoffs is so tight," said goaltender Marc-Andre Fleury, who made 25 saves. "We've got to start putting some points together."
More Golden Knights: Follow at reviewjournal.com/GoldenKnights and @GoldenEdgeRJ on Twitter.
Contact Ben Gotz at bgotz@reviewjournal.com. Follow @BenSGotz on Twitter.
Game day
Who: Golden Knights at Stars
When: 5 p.m. Friday
Where: American Airlines Center, Dallas
TV: AT&T SportsNet (Cox 313/1313, DirecTV 684, CenturyLink 760/1760, U-verse 757/1757, Dish 414/5414)
Radio: KRLV (98.9 FM, 1340 AM)
Line: Off