Brayden McNabb is Golden Knights' blue-collar 'pain in the butt'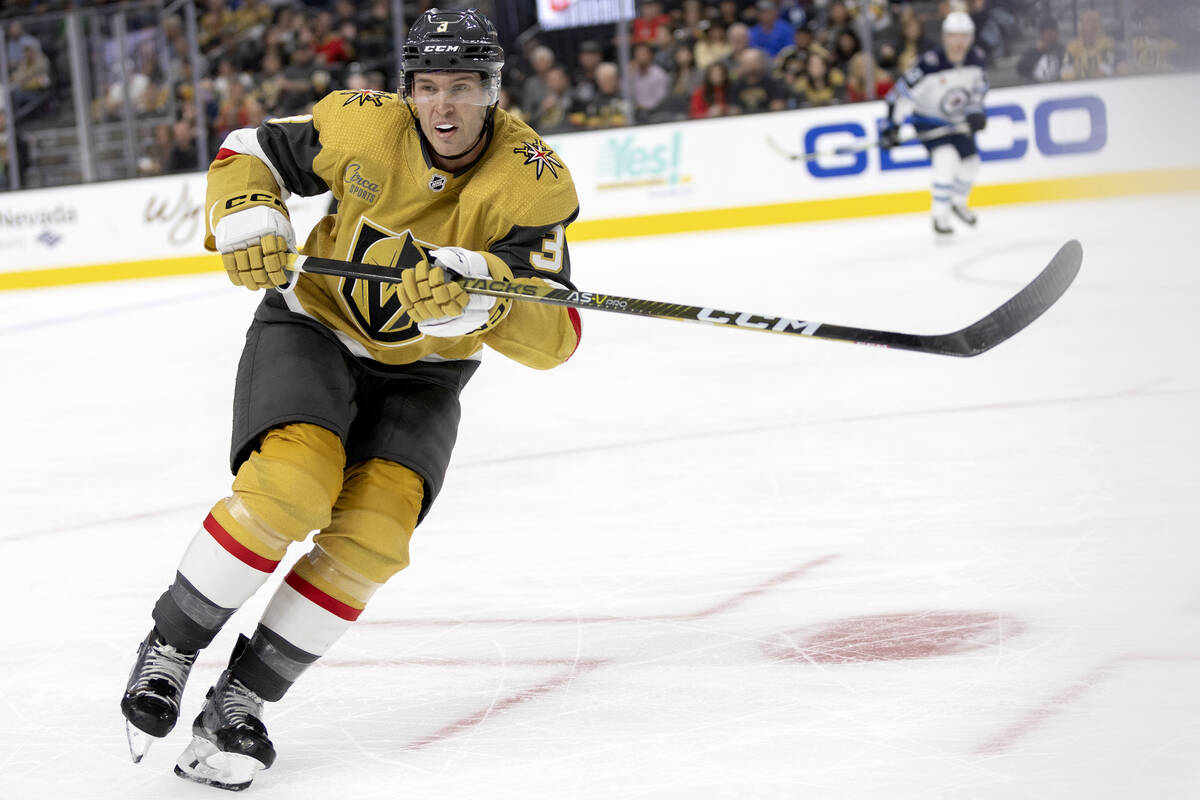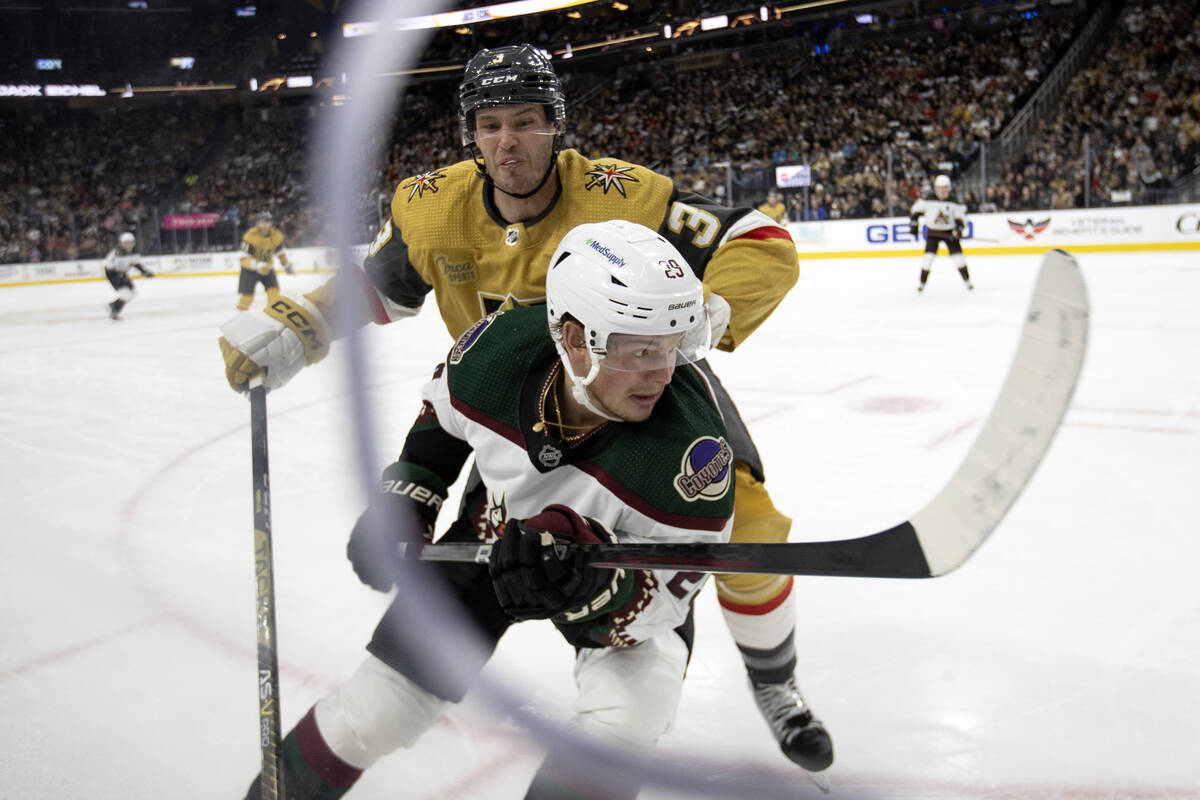 Alex Iafallo was almost horizontal when he fell to the ice.
The Los Angeles Kings left wing had just been crushed by Golden Knights defenseman Brayden McNabb, who came off the blue line to deliver a punishing hit along the T-Mobile Arena boards while trying to keep the puck in the offensive zone Saturday.
It didn't matter that the Knights trailed 3-0. It didn't matter that they would go on to lose 5-1. McNabb's effort on plays like those is consistent regardless of the score.
That's one reason coach Bruce Cassidy said McNabb might be one of the Knights' most underrated players. The blue-collar veteran doesn't often make flashy plays or pile up points in a game. But he'll do a lot of other things that help his team win.
That's one way to describe McNabb's appeal six seasons into his Knights' career. Defenseman Alex Pietrangelo has a different one.
"You know what?" Pietrangelo said. "He's a pain in the butt to play against."
McNabb, 31, helps make life difficult for opponents in a lot of ways.
His hits are one. His hip-checks — especially in the neutral zone — are a loud deterrent for any skater who thinks he can cross the offensive blue line without a fight.
McNabb dishes them out while rarely going too far. He did receive a match penalty Dec. 31 for a hit against Nashville's Mark Jankowski and had to fight Yakov Trenin afterward. But he's been called for only five major penalties in the past six seasons.
"There's not many D men that are as physical as he is," Pietrangelo said. "Not in the dirty sense. He's not going to run around (out of control)."
McNabb also blocks shots. A lot of them. Teammate Alec Martinez leads the NHL with 133 blocks, but McNabb isn't far behind. He's tied for the third with 96.
Another key thing McNabb does is communicate with his partner. By his own admission, the Davidson, Saskatchewan, native is "not a crazy vocal guy" off the ice. Cassidy said his check-ins with McNabb are often pretty fast.
Things are different on the ice. McNabb always has been chatty during games, but the three years he spent in Los Angeles playing with 2016 Norris Trophy winner and "big talker" Drew Doughty made him more so. When McNabb and his partner go back for a breakout, he's letting them know how much time they have and where the best outlet is.
"Every time we went back for pucks, he was talking," said rookie Kaedan Korczak, who has been paired with McNabb for the past three games. "That makes it so much easier for me."
All those little things McNabb does add up to a huge impact on the Knights.
He makes it hard for opponents to enter the offensive zone. He makes it easier for his partner to get the puck out. Even if the other team does keep it in, McNabb might stop any shot before it reaches the net.
Add that to what Pietrangelo calls McNabb's "completely underrated" ability to make plays in the offensive zone — he has 13 points in 42 games — and it's clear why the Knights value him so much.
His plus-6 rating at five-on-five is the fifth-best on the team, according to the website Natural Stat Trick, even though he has spent the past 13 games paired with rookies Korczak and Daniil Miromanov.
"Any good team will tell you that's what it takes to keep your culture or your success going is guys like him," Cassidy said. "I can't say enough good things about him. He's a really good soldier."
Roster moves
The Knights sent defenseman Brayden Pachal to the Silver Knights and placed center Jake Leschyshyn on waivers Tuesday.
Leschyshyn will be assigned to Henderson if he clears waivers Wednesday.
Pachal has two points in nine games. Leschyshyn doesn't have a point in 22 games.
Contact Ben Gotz at bgotz@reviewjournal.com. Follow @BenSGotz on Twitter.
Up next
Who: Panthers at Golden Knights
When: 7 p.m. Thursday
Where: T-Mobile Arena
TV: AT&T SportsNet
Radio: KKGK (98.9 FM, 1340 AM)