Golden Knights hold off Avalanche to snap 4-game losing streak
Updated October 27, 2021 - 7:31 am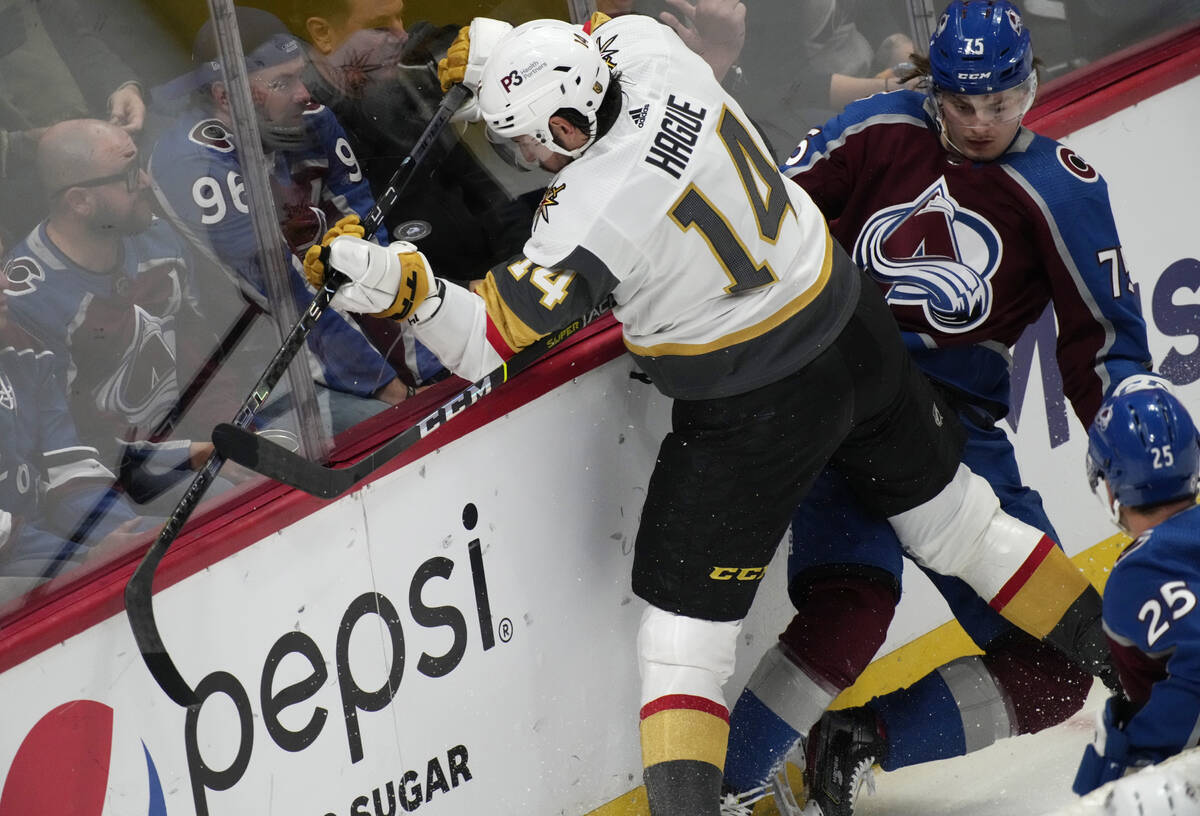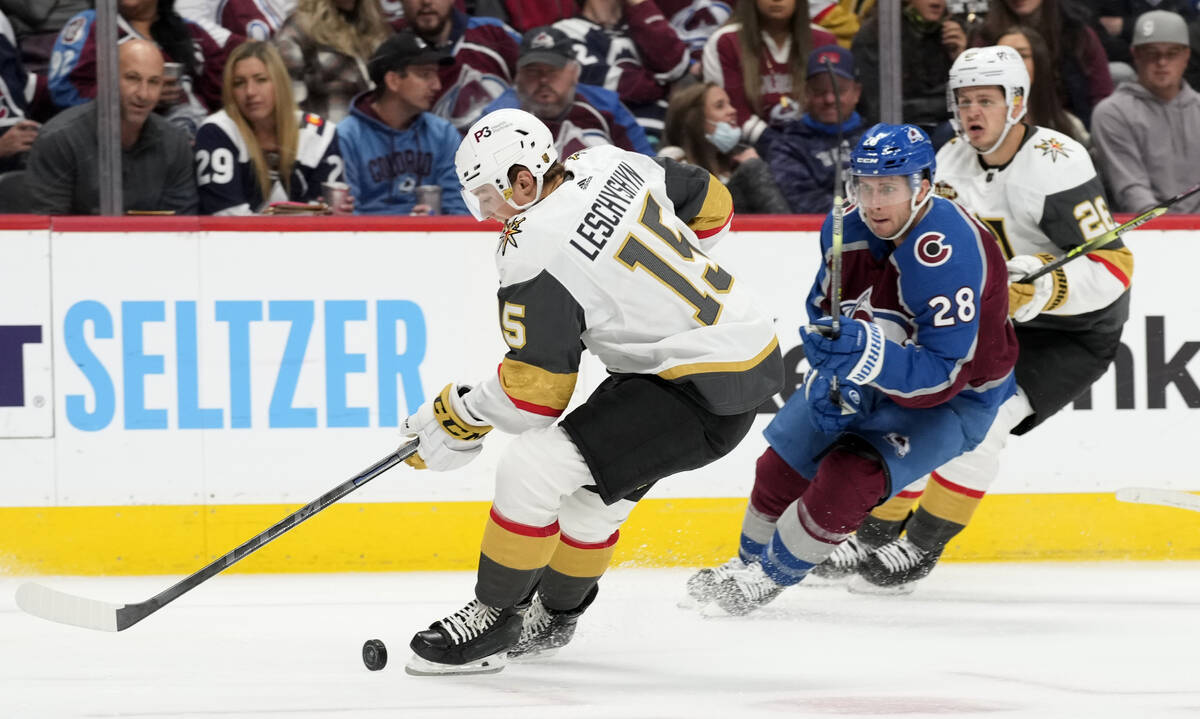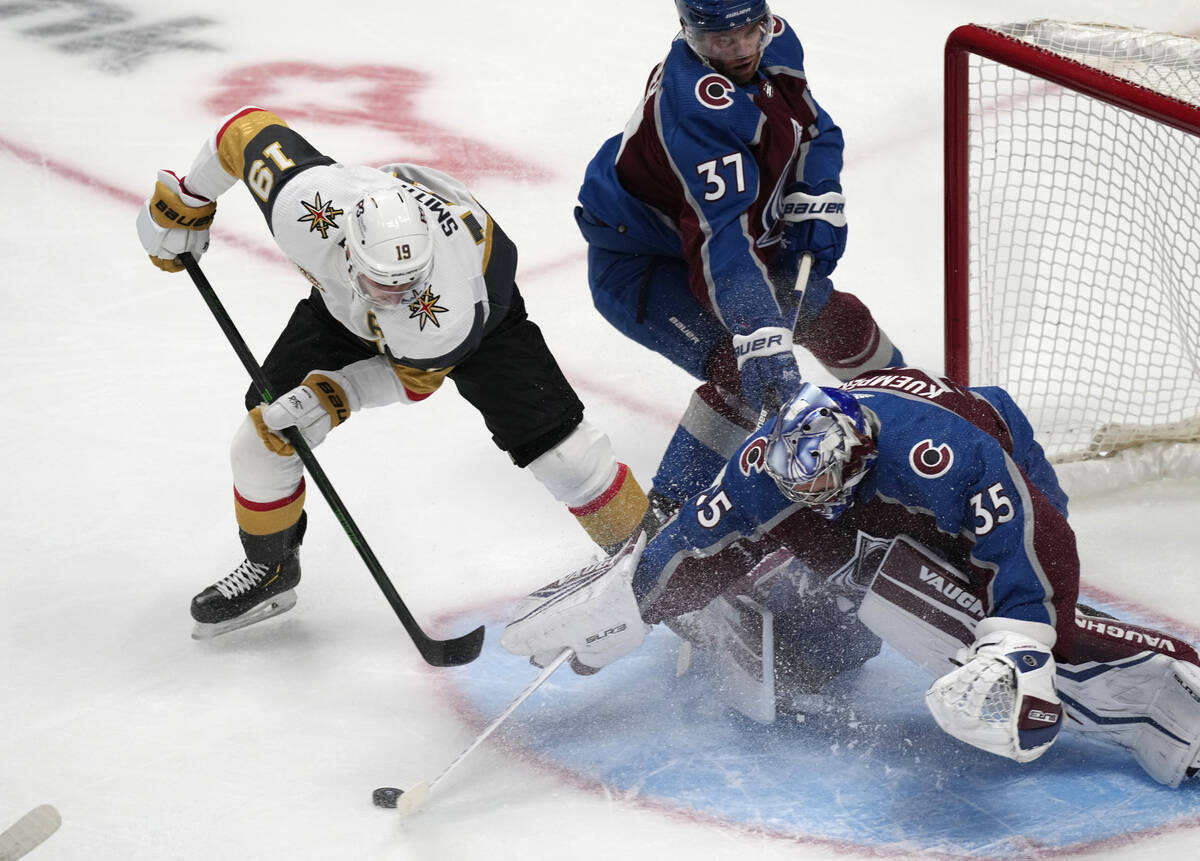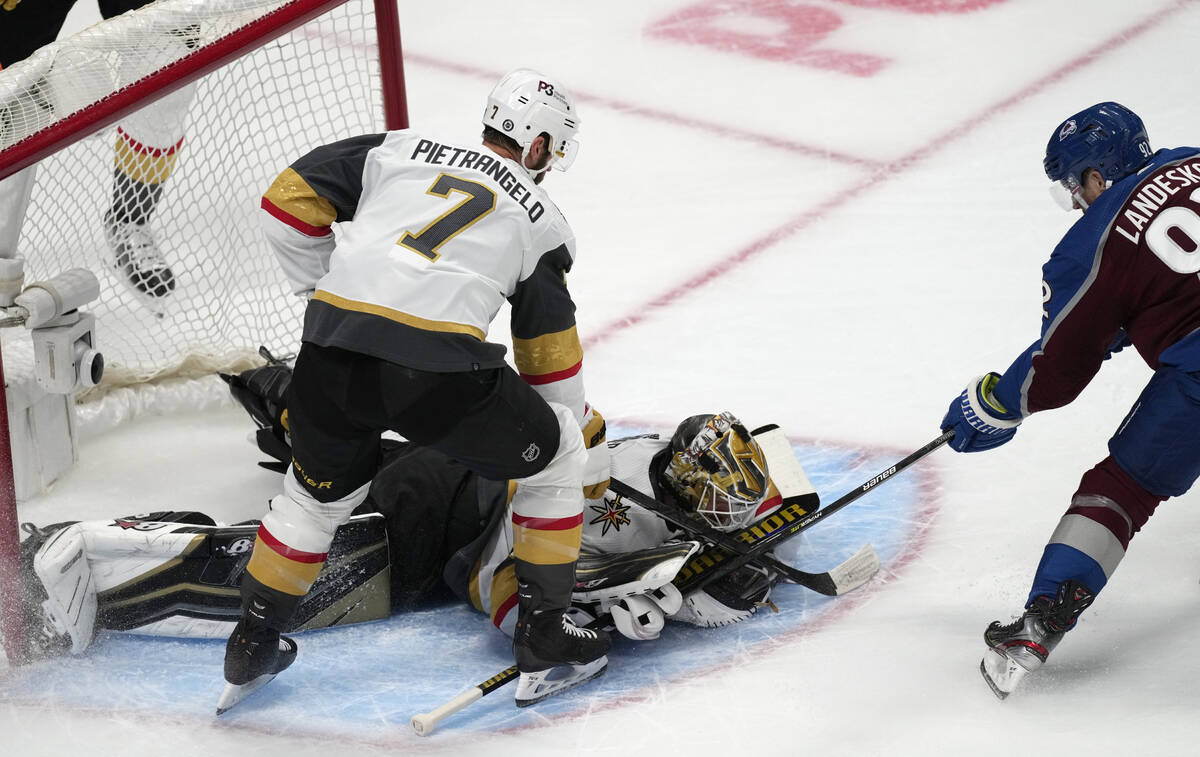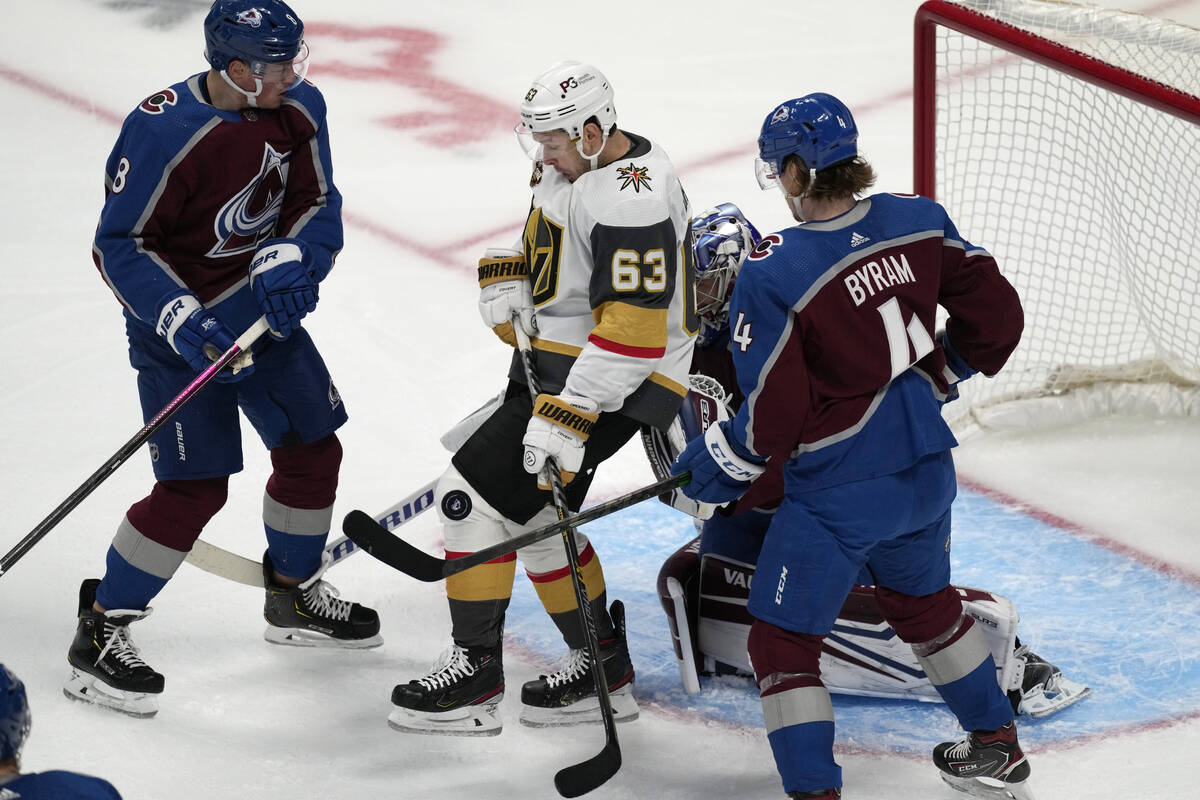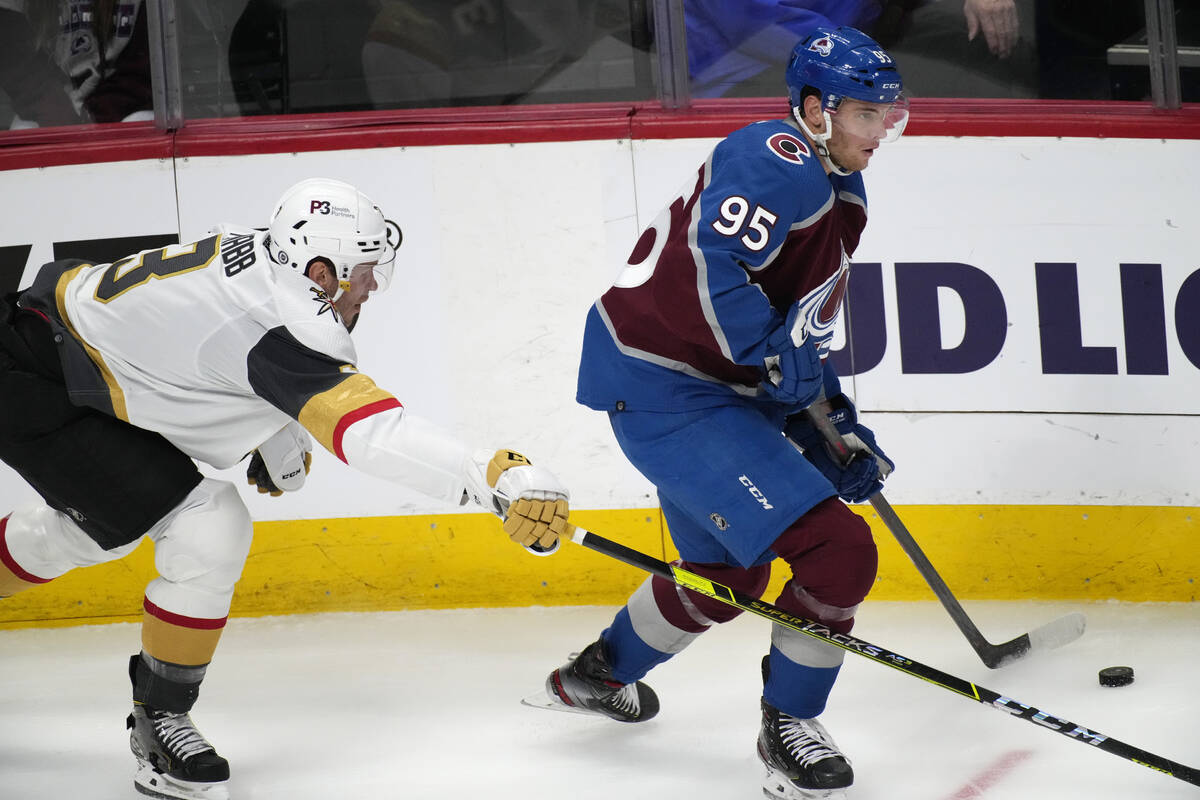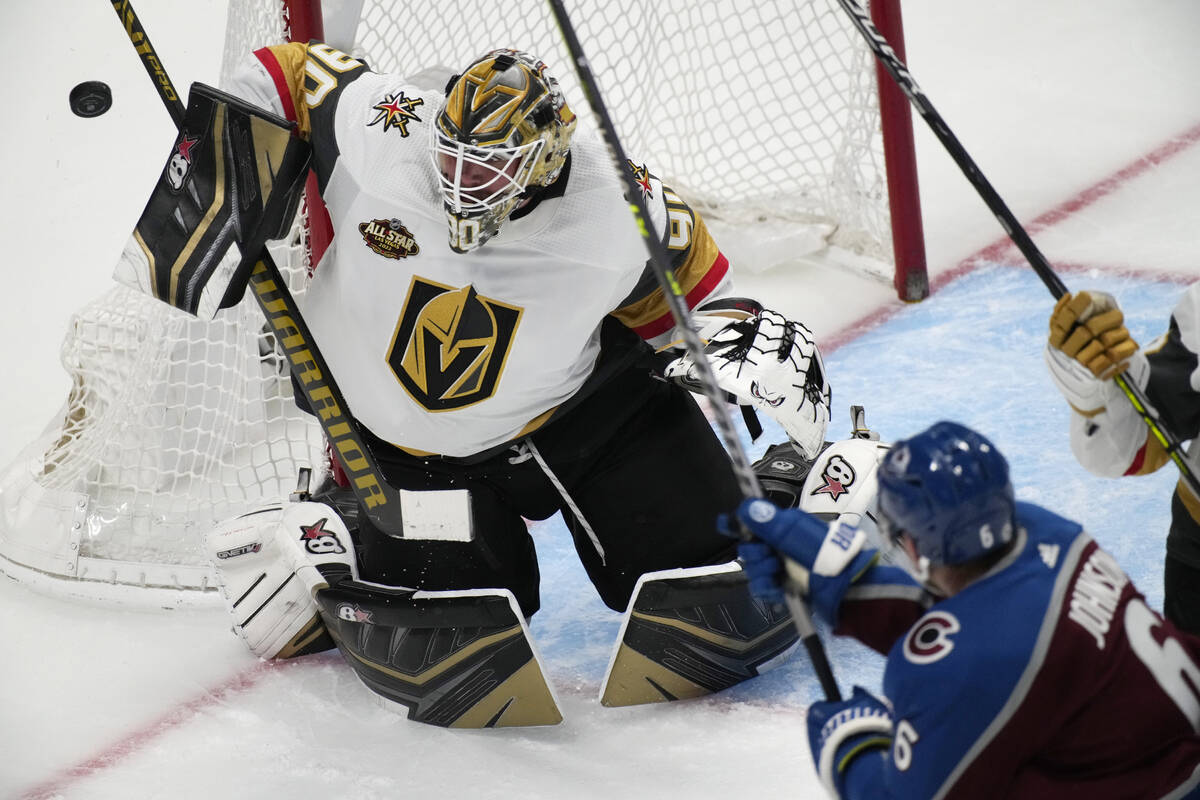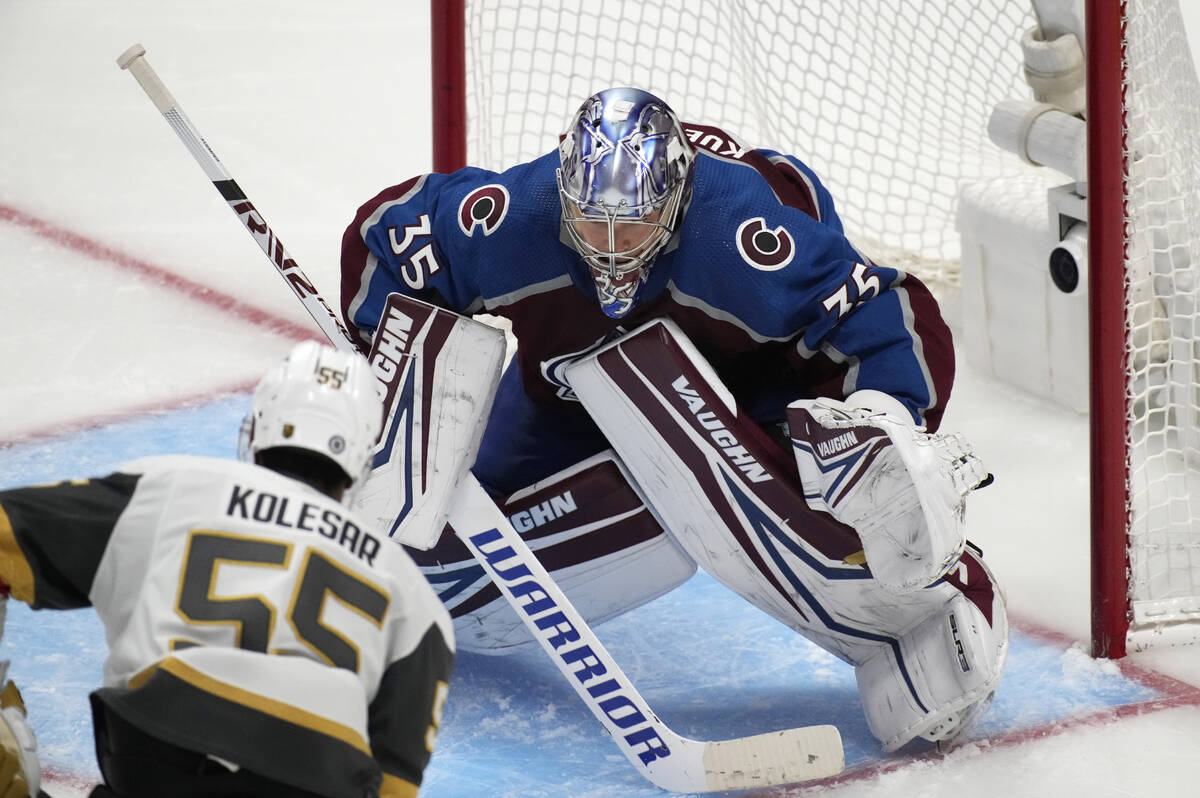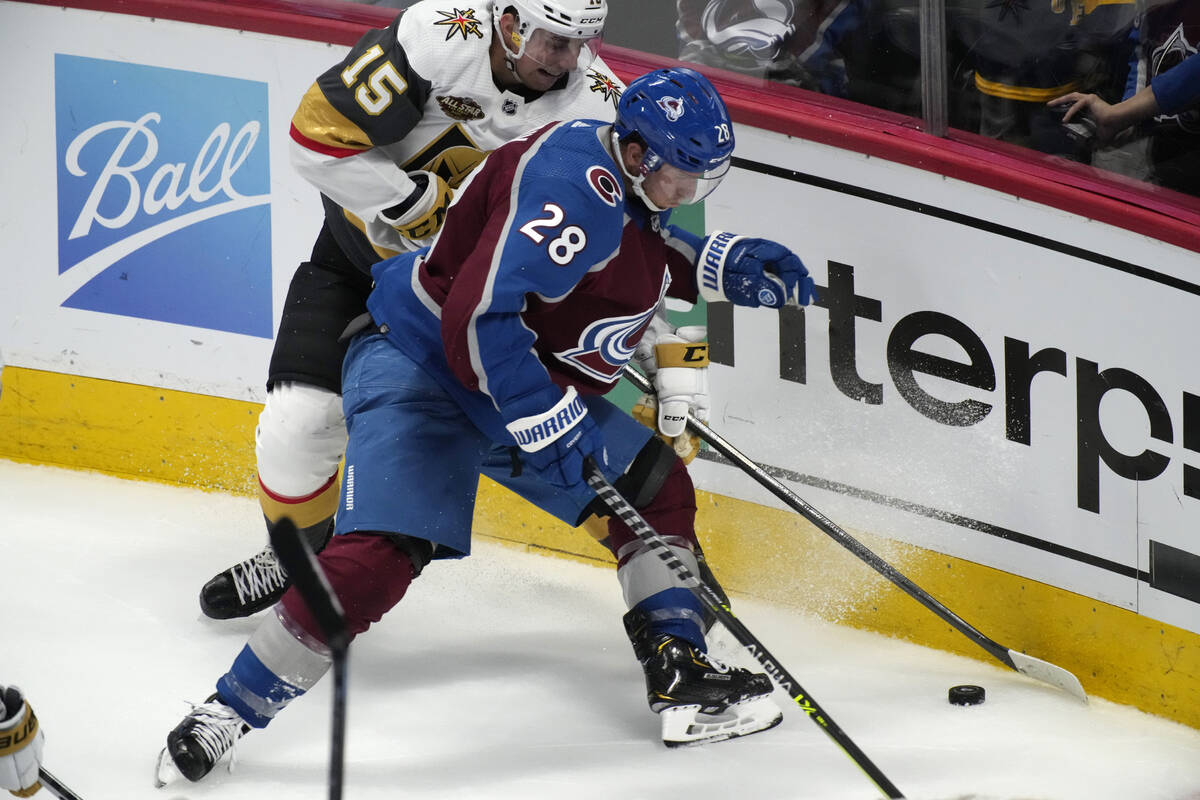 After a loss to St. Louis last week, Golden Knights coach Pete DeBoer laid out what he believed to be the winning formula while the club battles injuries.
One goal from the Misfit Line, one goal on the power play and a third from another forward line.
That's not exactly what happened Tuesday — asking for a power-play goal is too much right now — but it was close enough for the Knights to stop the bleeding.
Chandler Stephenson and Reilly Smith scored in the first period, and goalie Robin Lehner made it stand up in a much-needed 3-1 victory over the Colorado Avalanche at Ball Arena in Denver.
"It was a gutsy effort," DeBoer said. "I just think we committed to defending hard. You need to against that team, and I thought we did that all night."
The Knights avoided losing five straight in regulation for the first time in franchise history and used the same tight-checking game plan that frustrated Colorado in the second round of the postseason.
Smith scored short-handed after he created a turnover and fought off a swarm of Avalanche backcheckers.
Evgenii Dadonov scored his first goal with the Knights into an empty net in the third period.
Defenseman Daniil Miromanov was credited with an assist on Stephenson's rebound goal two minutes into the first period for his first career NHL point.
The Knights play the second of back-to-back games Wednesday at Dallas.
Center Nolan Patrick and defenseman Alec Martinez were not in the lineup for the Knights and remain day to day.
"That's kind of Vegas hockey, how we played tonight," Stephenson said. "Taking their time and space away and making smart, good plays. It's about time the whole game came together."
Here are three takeaways from the game:
1. On lockdown
Facing Nathan MacKinnon and the high-powered Avalanche doesn't seem like the best medicine for an ailing Knights defense.
But they turned in a strong effort in front of Lehner, who made 26 saves and got help from defenseman Nic Hague in the third period keeping Gabriel Landeskog's wraparound out of the net.
The Knights allowed 11 high-danger chances in the first period Sunday against New York and held Colorado to 10 total.
The MacKinnon line generated 13 scoring chances at five-on-five, but was held to three high-danger chances while being matched up primarily against William Karlsson's line and either Alex Pietrangelo or Shea Theodore on defense.
"We made steps towards it against the Islanders, and tonight we came out with a full 60 of good details," defenseman Brayden McNabb said. "We made it hard on them, and it showed."
2. Stephenson stays hot
With the Jack Eichel-to-the-Knights rumors heating up again, the Knights' current first-line center continues to produce being without his usual linemates.
Stephenson opened the scoring two minutes into the first period when he swooped in and backhanded a rebound past Avalanche goaltender Darcy Kuemper.
It was his team-leading third goal and the first Stephenson scored with his stick. He knocked the winner off his skate blade on opening night against Seattle and deflected a shot with his boot in a 6-2 loss at Los Angeles on Oct. 14.
Stephenson also assisted on Dadonov's goal and leads the Knights with six points.
"Our veterans were great," DeBoer said. "Chandler Stephenson was great tonight. We needed everybody playing that team with the lineup we had here."
3. Defending Kolesar
Keegan Kolesar is not well liked in Denver after he delivered a hit to the head of Bowen Byram last season that went unpenalized and left the Colorado defenseman with a concussion.
That helps explain the reaction from the Avalanche bench after Kolesar was leveled in the neutral zone late in the second period by defenseman Jack Johnson, who wasn't even with Colorado last season.
Nicolas Roy stepped up to fight Johnson and was given an instigator penalty, while Johnson was assessed a five-minute major for interference and a game misconduct.
Kolesar was slow to get up and came out of the locker room late to start the third. He appeared to score into the empty net, but the official scoring was later changed as Dadonov vultured credit by tipping the puck before it crossed the line.
Contact David Schoen at dschoen@reviewjournal.com or 702-387-5203. Follow @DavidSchoenLVRJ on Twitter.
Game day
Who: Golden Knights at Stars
When: 5:30 p.m. Wednesday
Where: American Airlines Center, Dallas
TV: AT&T SportsNet (Cox 313/1313, DirecTV 684, CenturyLink 760/1760, U-verse 757/1757)
Radio: KKGK (98.9 FM, 1340 AM)
Line: Off