Golden Knights recap: 5-minute penalty kill key in victory
Updated May 12, 2023 - 11:22 pm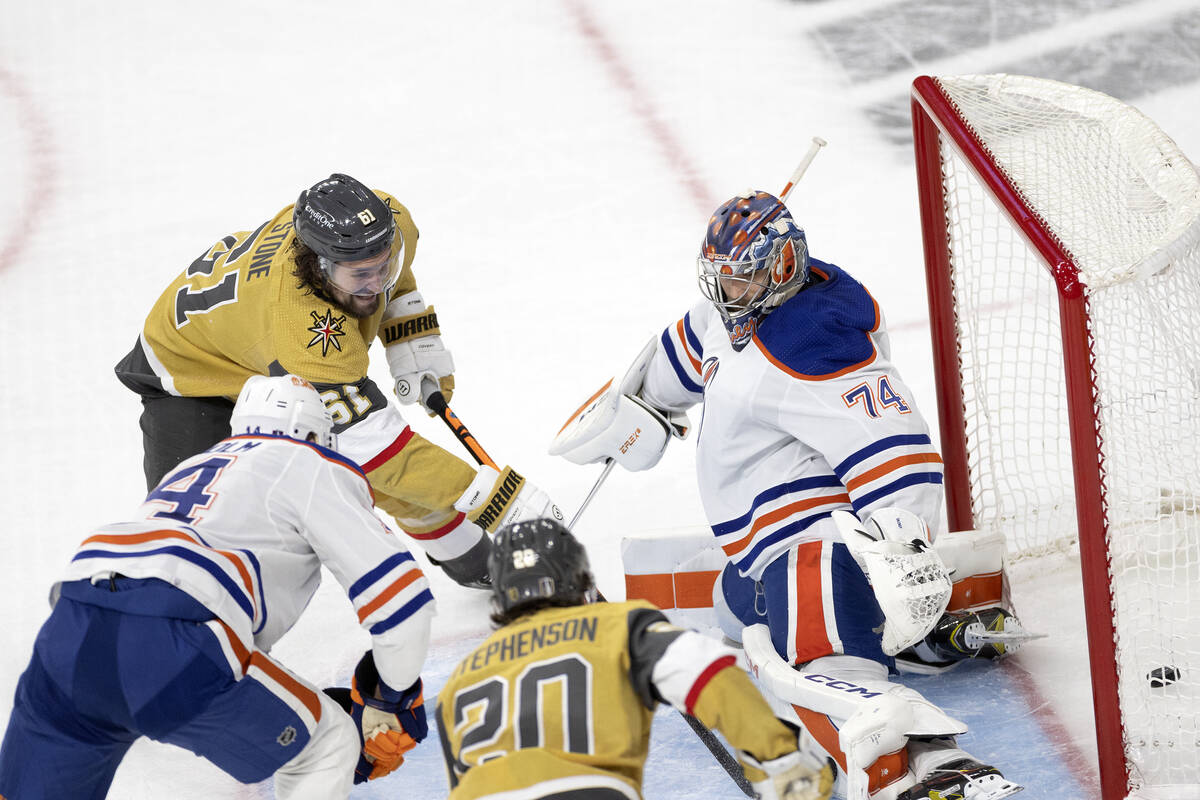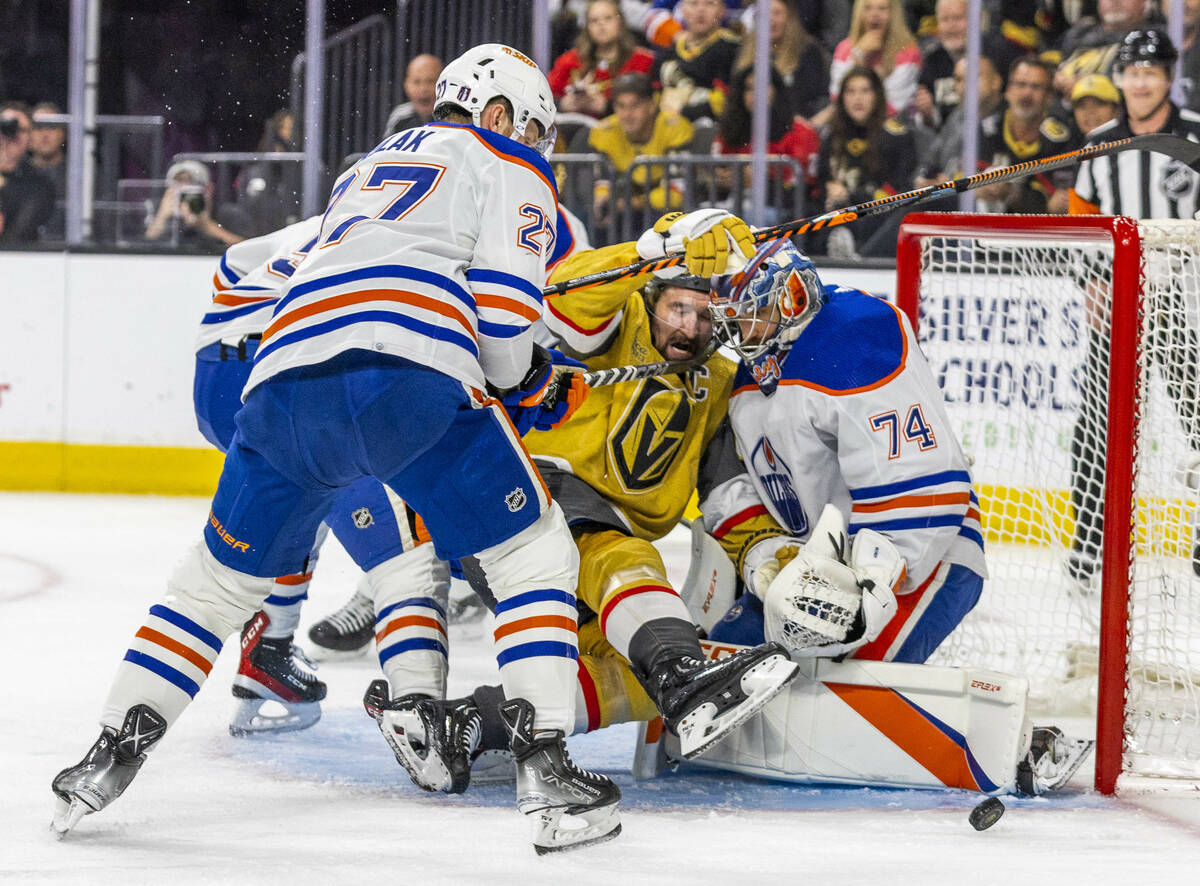 At a glance
Knights lead 3-2
■ Game 1 — Knights 6, Oilers 4
■ Game 2 — Oilers 5, Knights 1
■ Game 3 — Knights 5, Oilers 1
■ Game 4 — Oilers 4, Knights 1
■ Game 5 — Knights 4, Oilers 3
■ Game 6 — TBD Sunday, Rogers Place (TBA)
■ Game 7* — TBD Tuesday, T-Mobile Arena (TNT)
* If necessary
RJ's three stars
3. Knights forward Jonathan Marchessault — After recording his first assist of the series on Jack Eichel's game-tying goal in the first period, Marchessault stayed active and was constantly around the puck.
He added two more assists to finish with three. Marchessault also had five shots on goal and was a constant source of pressure for the Knights' offense.
2. Oilers forward Connor McDavid — There's not much more that can be said about one of the NHL's biggest superstars.
McDavid's power-play goal in the third period was a thing of beauty and was his second of the night, following a tally on the man-advantage in the opening minutes that gave the Oilers the lead.
He finished with a game-high six shots on goal.
1. Knights forward Jack Eichel — The Knights star, drafted one spot behind top overall pick McDavid in the 2015 draft, answered the challenge.
He had two assists and a goal, which came at a huge moment in the first period 50 seconds after McDavid had opened the scoring and got the crowd back into the game.
Eichel was dangerous with the puck throughout the game and was again active defensively to contribute to the victory.
Key play
Allowing just one goal during a five-minute power play
There was a quiet tension in the building during the second intermission, as the Knights led 4-2, but faced the prospect of needing to kill off another 4:36 of game action against Edmonton's vaunted power play after a major penalty on Keegan Kolesar late in the second period.
The Knights got out of it allowing just one goal and still clinging to a lead.
Edmonton did score on a tremendous individual effort from McDavid, but it had to be considered a victory for the Knights to be ahead in such a situation, and they rode that momentum the rest of the way.
Kolesar also received a game misconduct, adding yet another obstacle in the third period for the already short-handed Knights to overcome.
Key stat
1:19 — The Knights scored three goals during an 89-second span in the second period to rally from a goal down to two ahead.
It was the fastest three goals in team postseason history.
After a great individual effort by Mark Stone to sneak the puck past Stuart Skinner on the five-on-three power play to tie the game, Reilly Smith batted in a redirected shot to convert another power-play goal 29 seconds later.
A Nic Hague blast from the blue line a minute later gave the Knights a 4-2 lead and chased Skinner from the game.
Knights quotable
"It's the difference in the game. We give up two there, it's a tie game and who knows what happens from there? Our guys did a great job bearing down and making sure we got the clears when we needed to."
— Knights goaltender Adin Hill, on allowing only one goal on the five-minute power play
Oilers quotable
"Confident. We've loved the way we've played in our building all year. We have a challenge before us. We're going to go home and play our best game at home and get back on a flight to come back to challenge in Game 7. But before you can think about that, you have to take care of what's going to happen in Game 6," — Oilers coach Jay Woodcraft, on how he feels about playing in an elimination game in Game 6
Adam Hill Las Vegas Review-Journal