Golden Knights recap: Old nemesis prevents sweep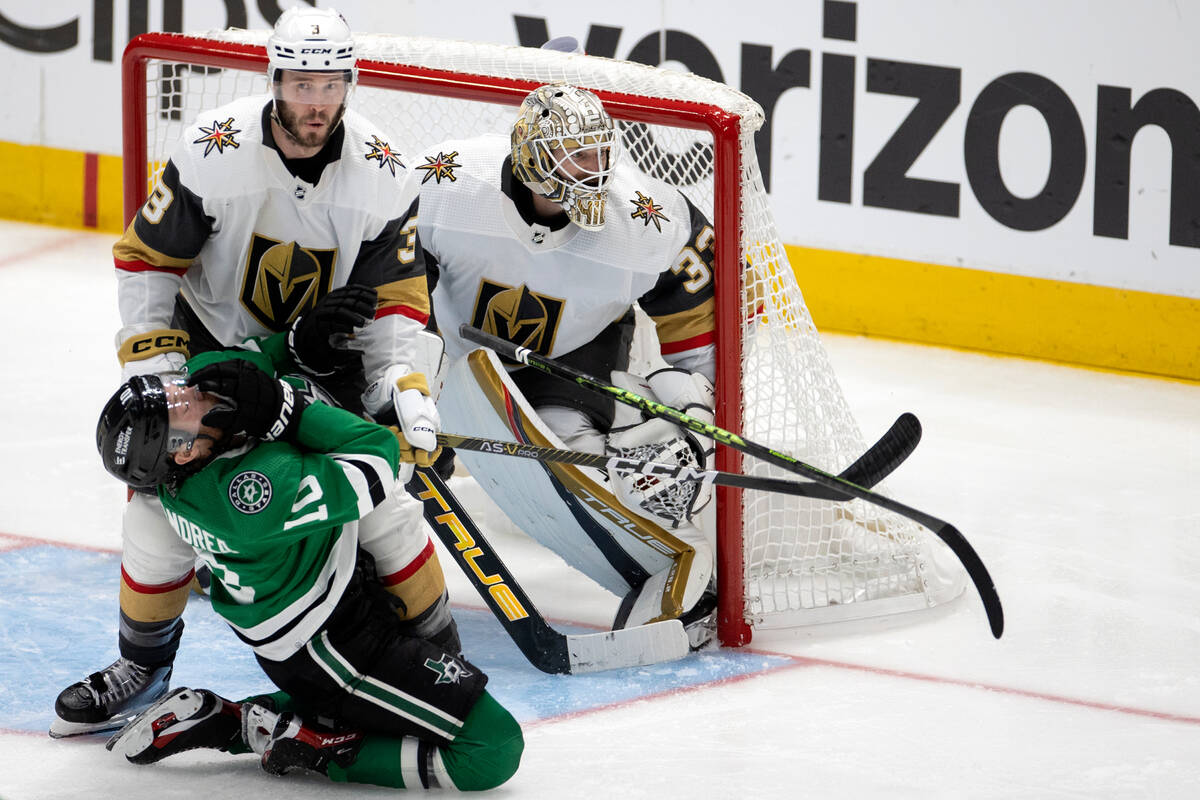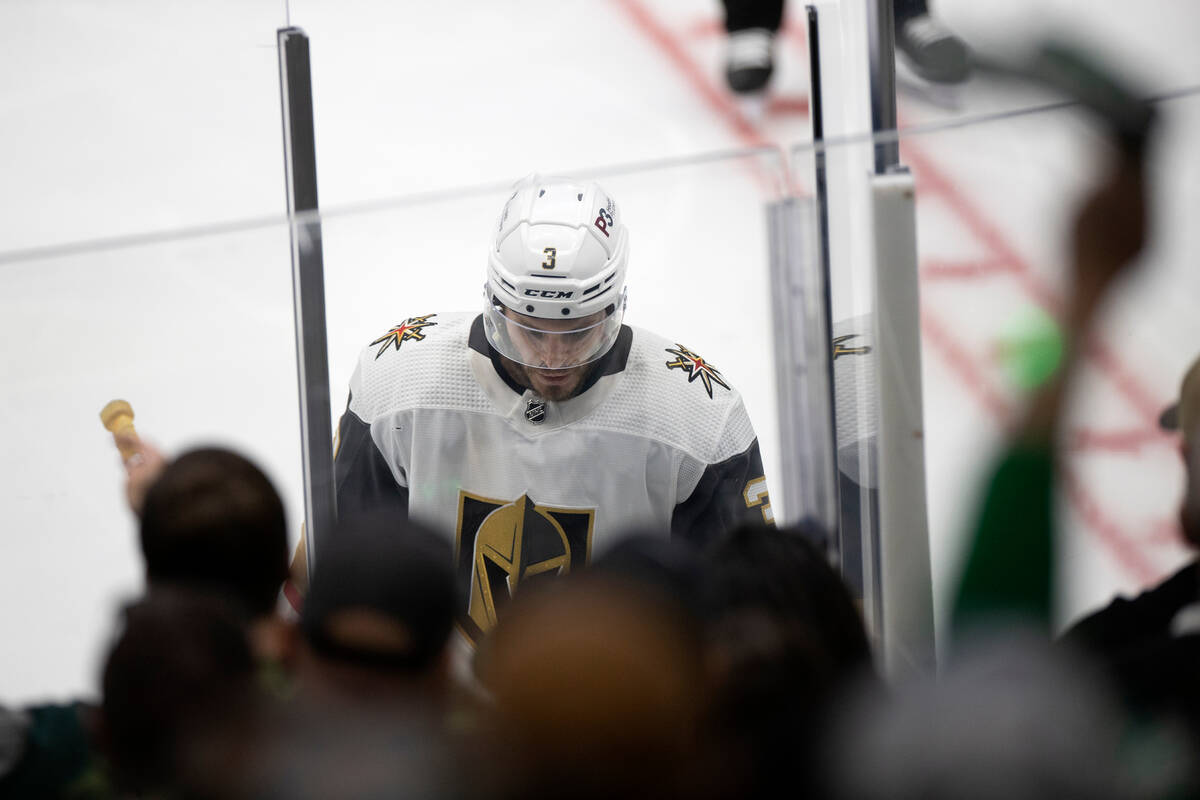 At a glance
Knights lead series 3-1
■ Game 1 — Knights 4, Stars 3, OT
■ Game 2 — Knights 3, Stars 2, OT
■ Game 3 — Knights 4, Stars 0
■ Game 4 — Stars 3, Knights 2, OT
■ Game 5 — 5 p.m. Saturday, T-Mobile Arena (KTNV-13)
■ Game 6* — 5 p.m. Monday, American Airlines Center (ESPN)
■ Game 7* — 6 p.m. Wednesday, T-Mobile Arena (ESPN)
* If necessary. All games will be broadcast on KKGK (98.9 FM, 1340 AM)
RJ's three stars
3. Stars goaltender Jake Oettinger — Forty-eight hours after he was pulled from Game 3 for giving up three goals on five shots, Oettinger looked rejuvenated. He had by far his best game of the series, stopping 37 of 39 shots after not recording a save percentage over .900 in any of the first three games.
2. Stars forward Joe Pavelski — An old Knights nemesis from his days with the Sharks resurfaced with a game-winning goal 3:18 into overtime.
Dallas kept possession on the power play after goaltender Adin Hill came up with a great save to rob Roope Hintz in front of the net, and the puck cycled back to Pavelski, who fired it high glove side past Hill to end the game.
It was the 38-year-old's first goal of the series after scoring eight in the previous round against Seattle. Pavelski's nine goals this postseason are the most for a player 38 or older, breaking a tie with Martin St. Louis (2014) and Johnny Bucyk (1974).
His four game-winners this postseason are also an all-time high for the age group.
1. Stars forward Jason Robertson — The 2017 second-round pick scored Dallas' two goals in regulation and has four of their eight goals in the series.
Both of his tallies Thursday tied the game after the Knights had taken the lead.
Robertson's first goal came on a power play in the first period. He was able to bat the puck in the air to keep it alive before it reached Hill's glove and then bat it again into the net.
He added another goal late in the second period when the puck ricocheted off the boards behind the net and right to where he was stationed at the far post for an easy finish.
Key play
Brayden McNabb high-sticking penalty at 2:28 of overtime
The Knights defenseman was called for his second such infraction of the game, and the Stars cashed in 50 seconds later with the game-winner from Pavelski.
McNabb's stick got up high on Ty Dellandrea as they battled in front of the net. His two whistles for high-sticking were the only two penalties called against the Knights, and Dallas scored on both power plays.
Key stat
17 — Knights forward Jack Eichel recorded an assist on Jonathan Marchessault's goal in the second period, giving him 17 points this postseason.
Eichel trails only Jake Guentzel, who had 21 points for Pittsburgh in 2017, for most points by a U.S.-born player in their first postseason appearance.
Eichel trails only Joe Mullen (19 points for St. Louis from 1980 to 1984) for most points by a U.S.-born player in their first 15 postseason games overall.
Knights quotable
"Their desperation was a little higher than ours. This time of year it's not about X's and O's, it's about who wants it more. I thought they wanted it more than us tonight."
— Marchessault, on the Stars' desire to avoid elimination
Stars quotable
"We're pretty excited. These overtime games are a lot of fun, and they're a lot better when you win them, that's for sure. It's a start for us. We know our situation."
— Pavelski, on the team winning in overtime after losing Games 1 and 2 in OT but still trailing 3-1 in the series
Adam Hill Las Vegas Review-Journal