Golden Knights ride rookies' goals to victory over Wild
Updated November 12, 2021 - 4:46 am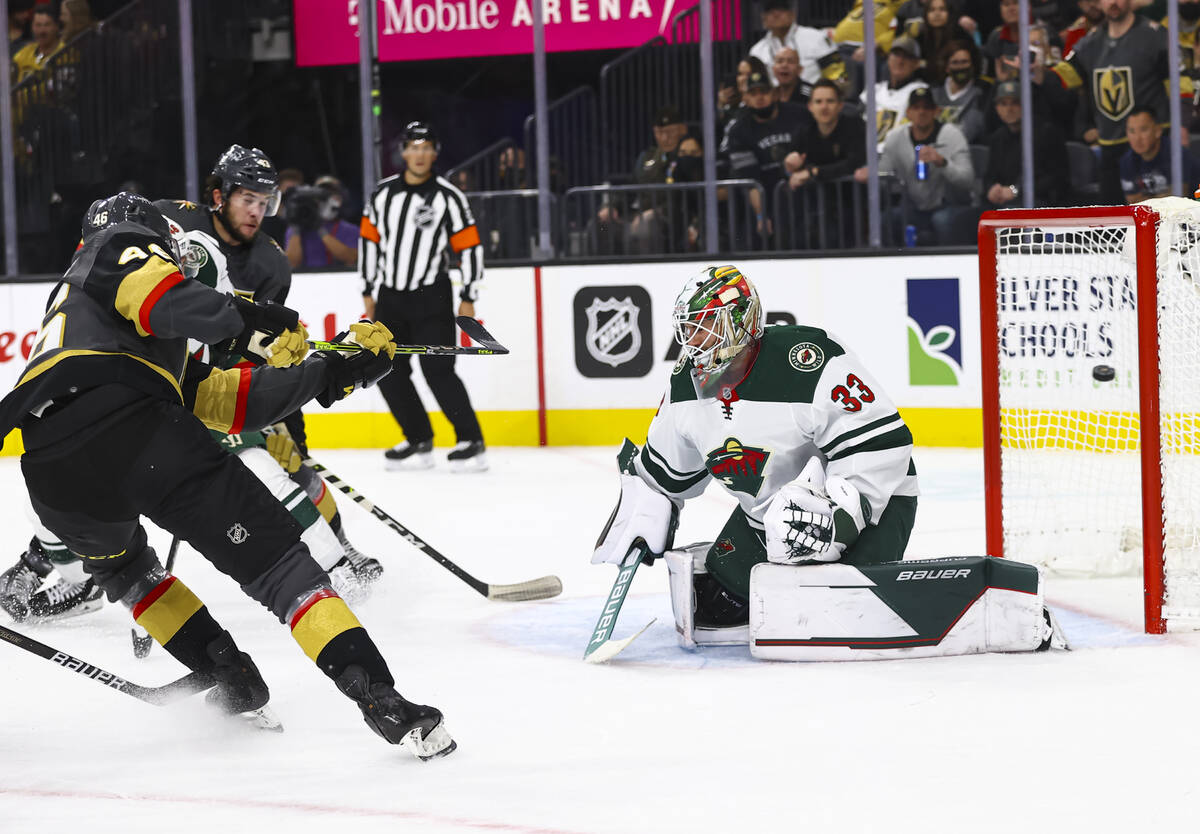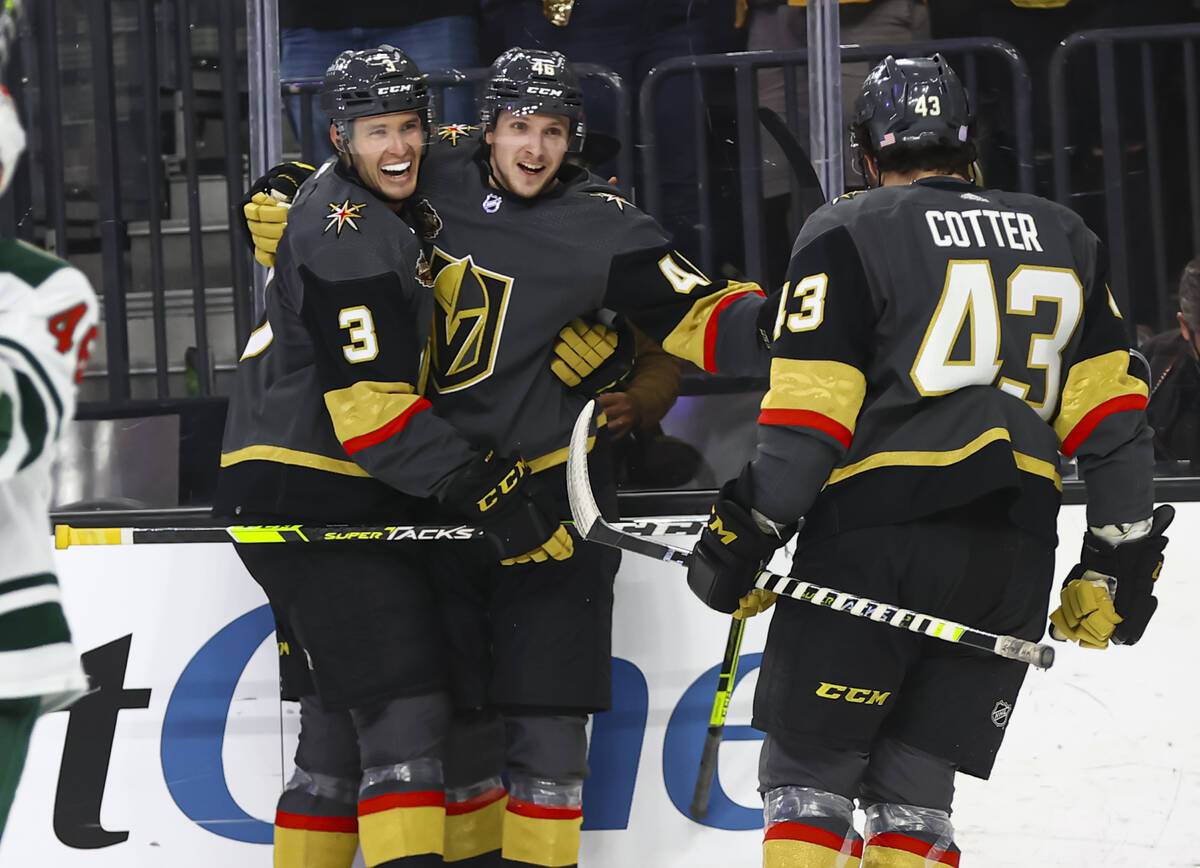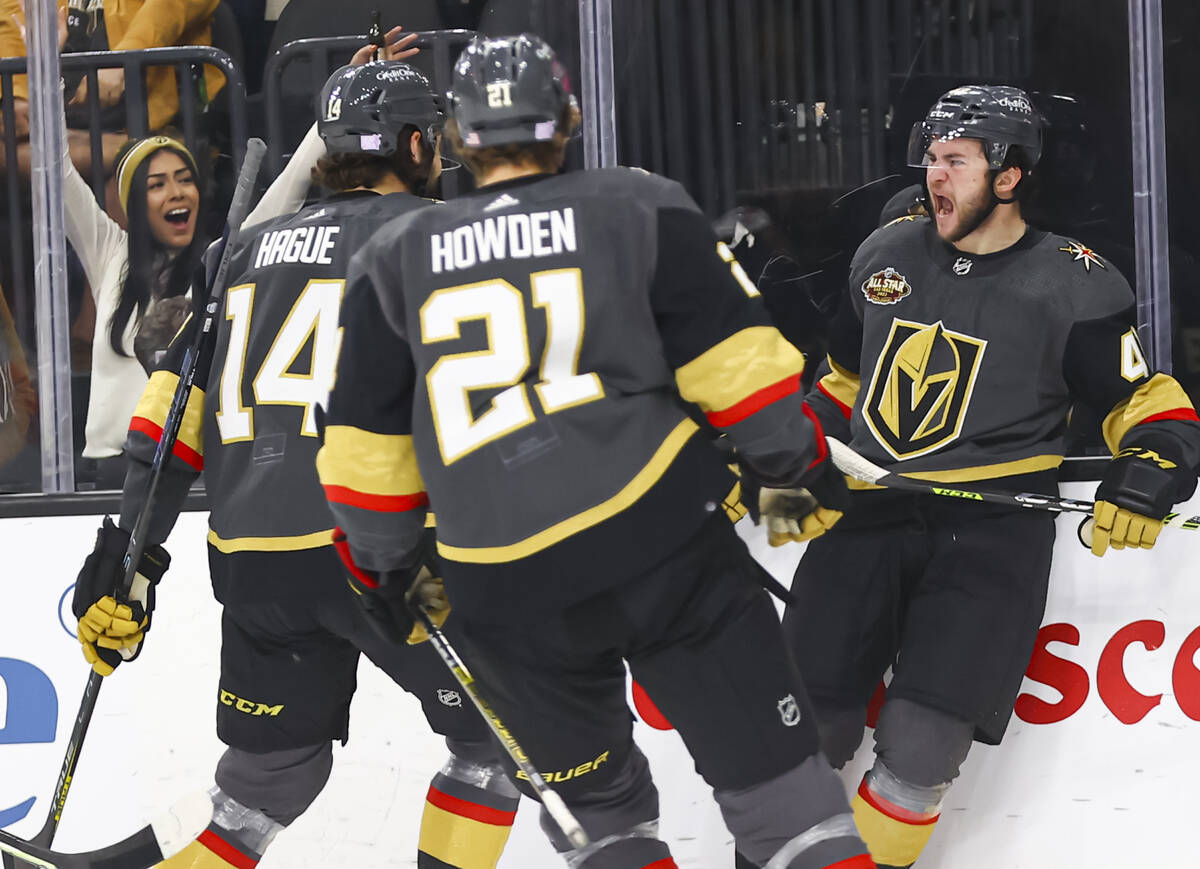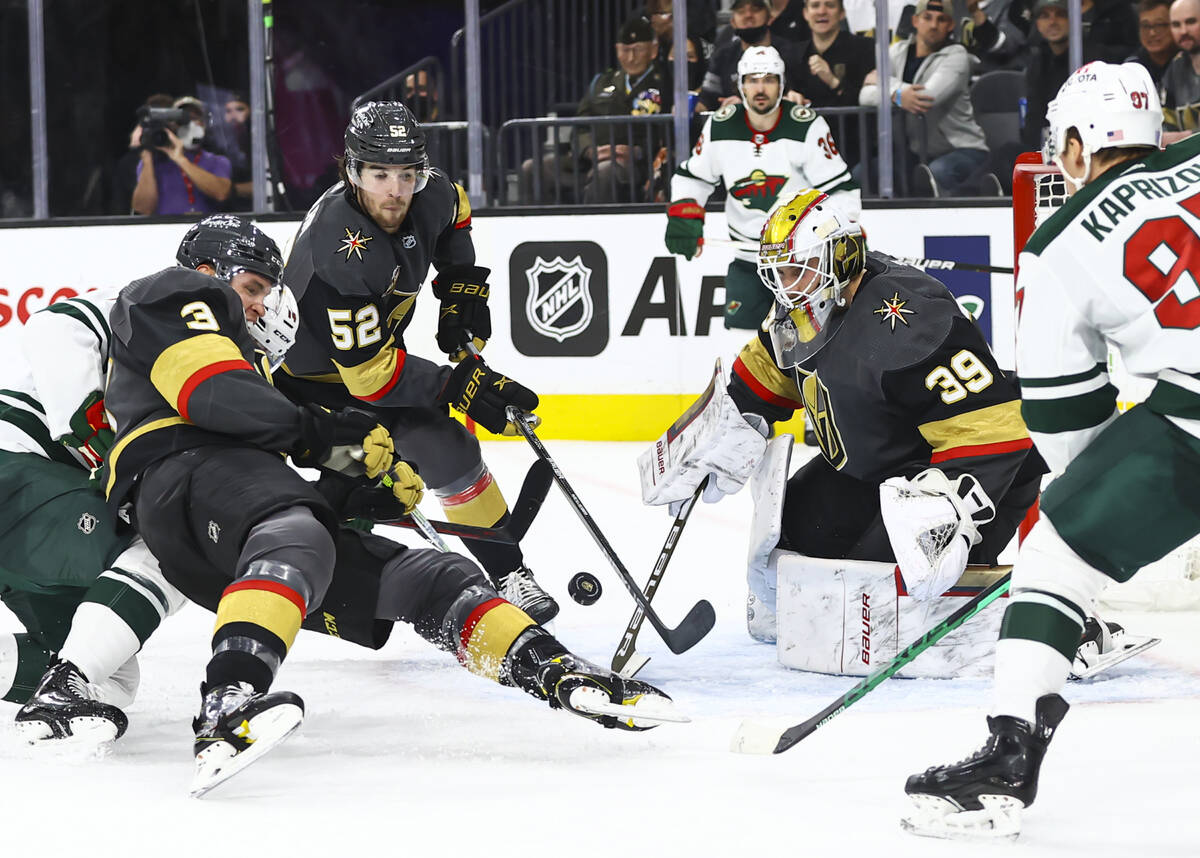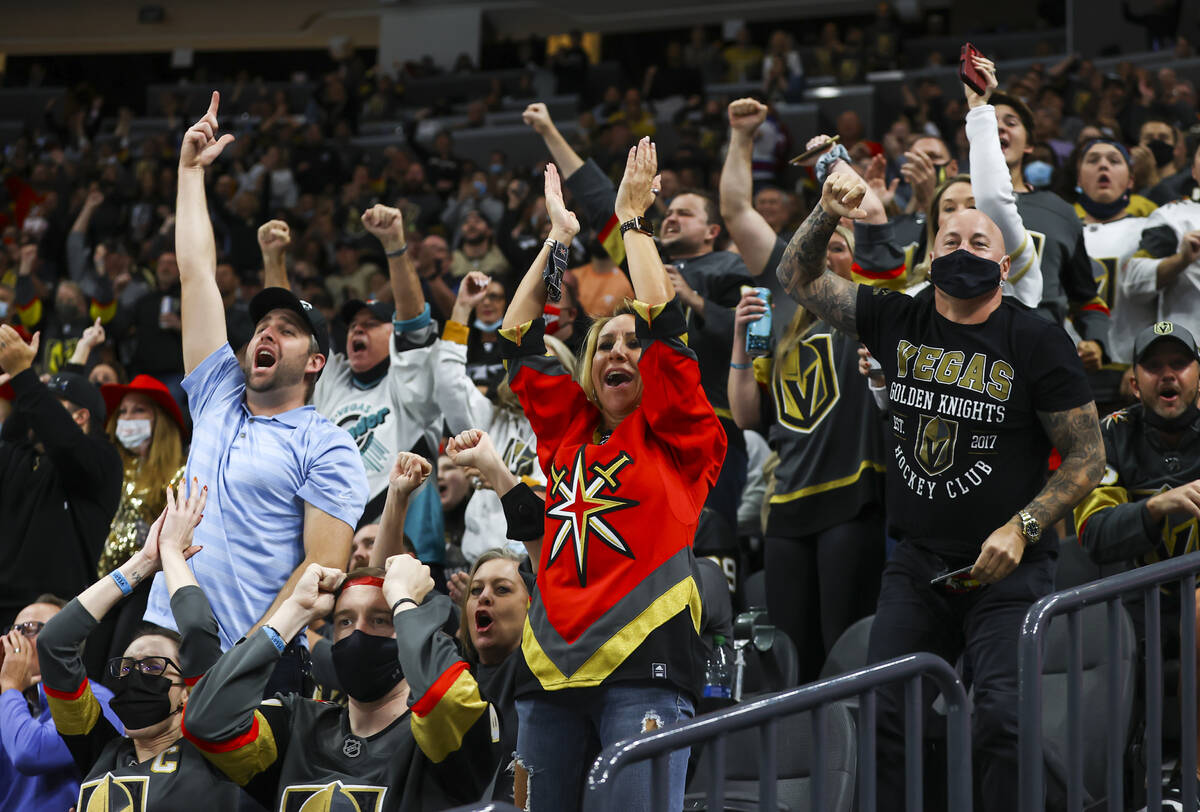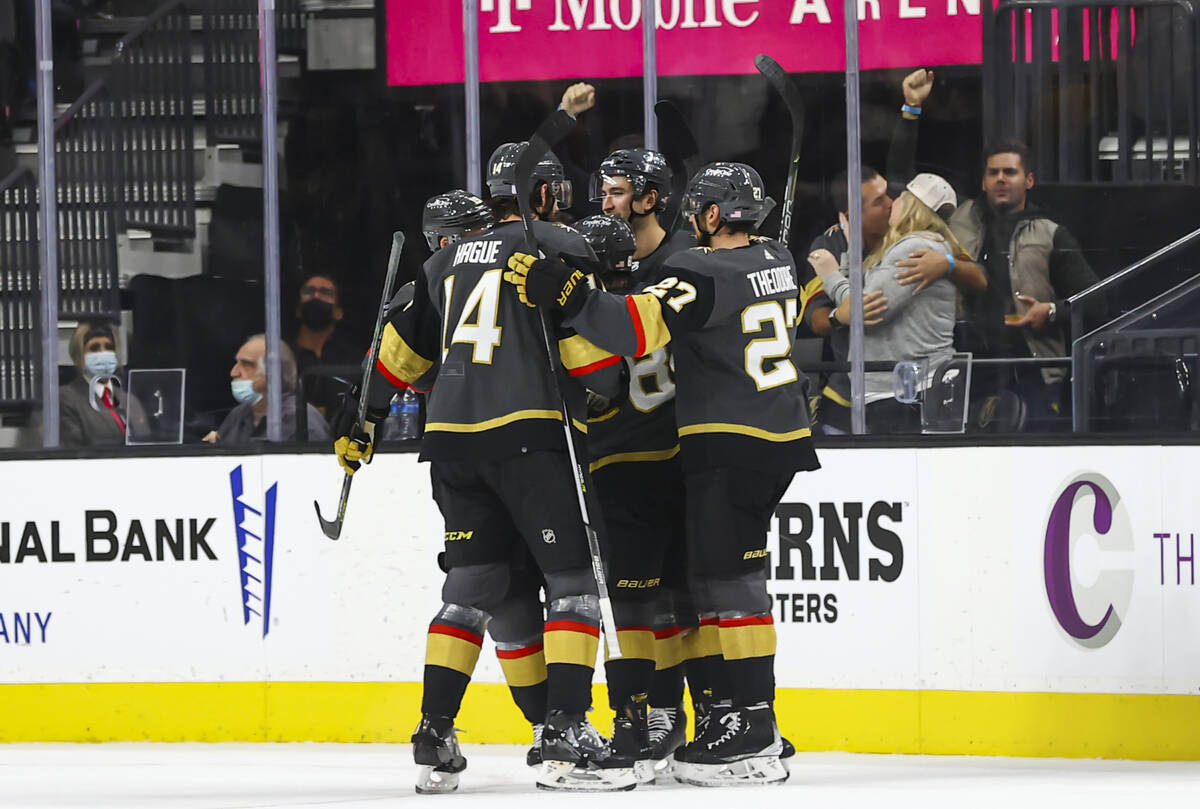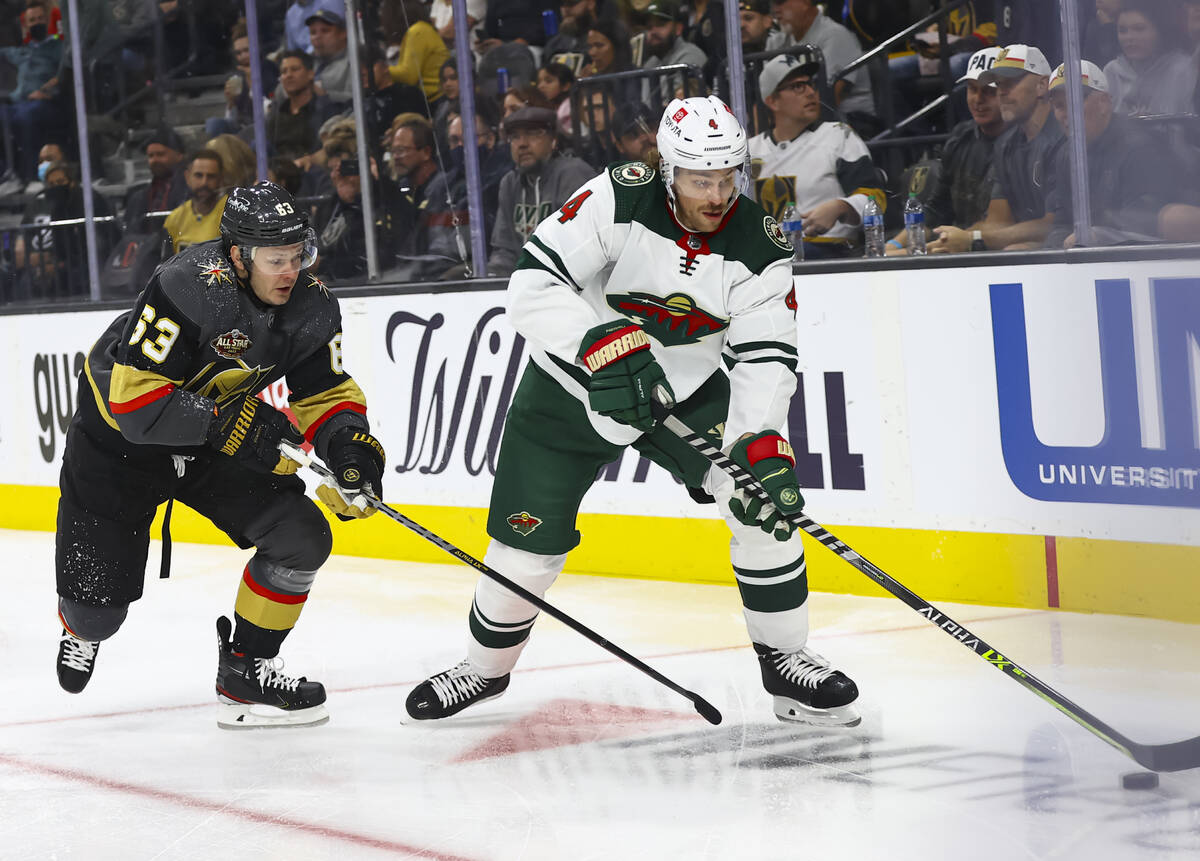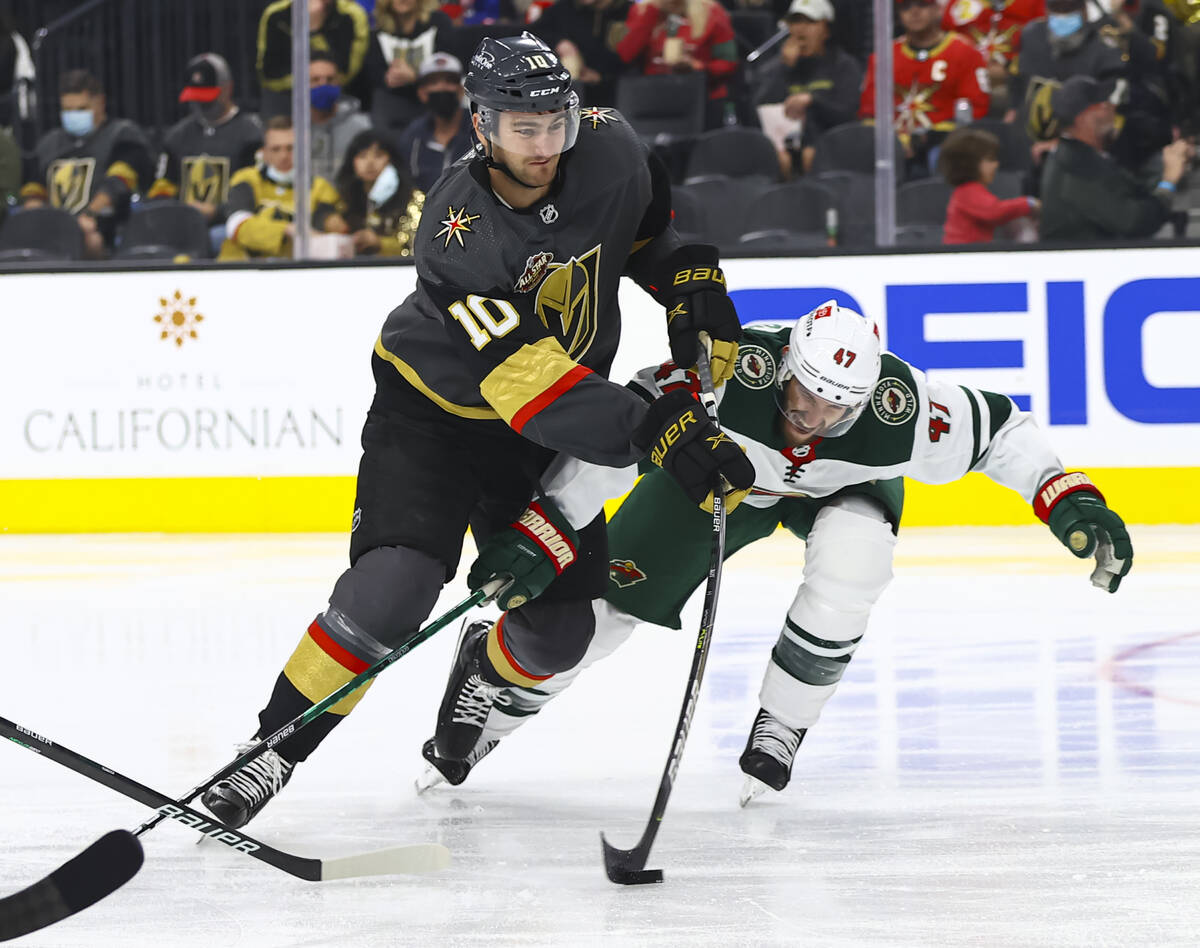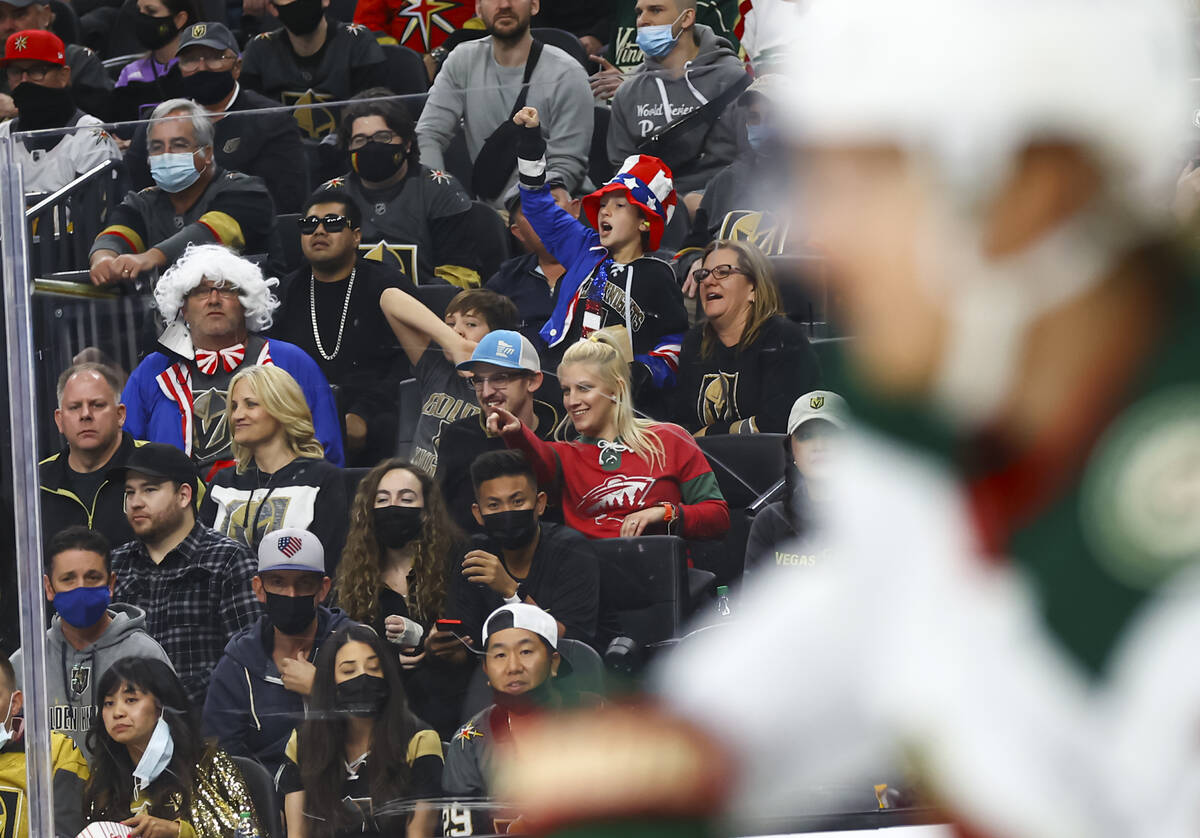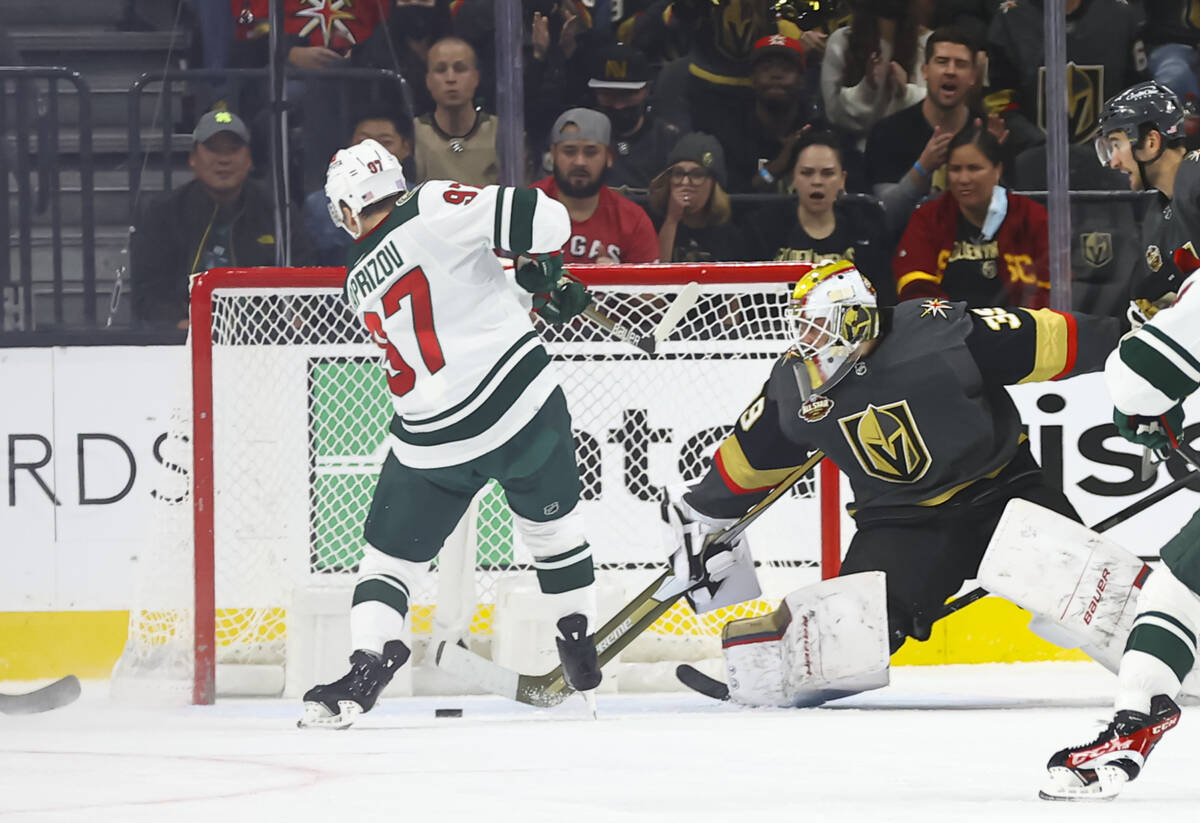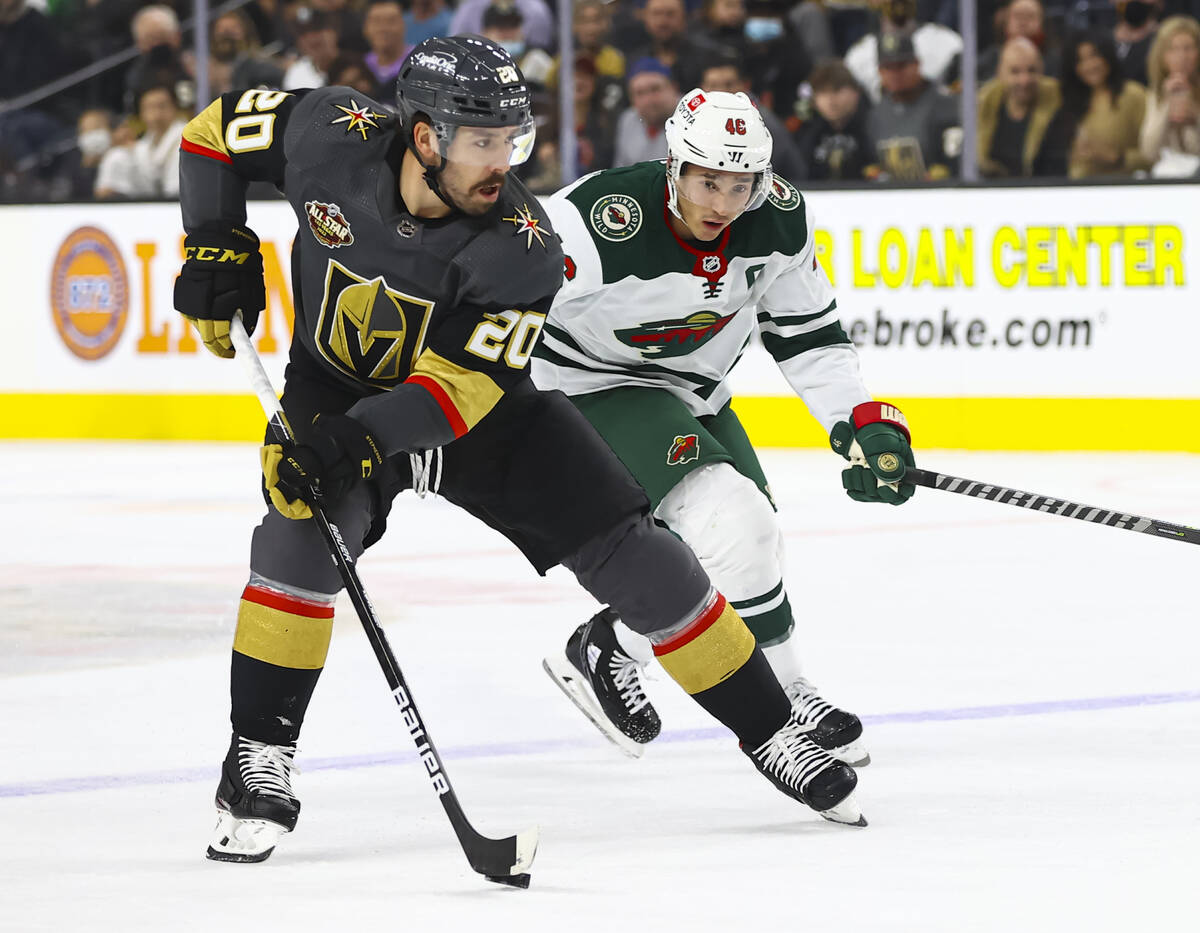 If there's any team the Golden Knights are sick of seeing in 2021, it's the Minnesota Wild.
The clubs met eight times last season, and their West Division playoff series stretched the full seven games before the Knights emerged victorious.
But it was two players making their first appearance against Minnesota who made their mark Thursday.
Paul Cotter and Jonas Rondbjerg each scored his first NHL goal in the opening period, and the Knights held on for a 3-2 win over the Wild in front of an announced crowd of 18,267 at T-Mobile Arena.
"I think I was more excited for Jonas' goal," Cotter said. "I almost killed him when I ran into him. So cool that we could both share that moment."
The Knights won for the seventh time in the past nine games after starting 1-4 and snapped Minnesota's four-game win streak.
Jonathan Marchessault scored his team-leading seventh goal with seven seconds left in the second period, and that held up as the winner. It was Marchessault's fifth goal in the past five games and extended his points streak to five.
Goalie Laurent Brossoit finished with 22 saves as he started for the second time in the past three games.
Wild defenseman Jared Spurgeon broke the shutout bid early in the third period when he finished off an odd-man rush. Ryan Hartman brought Minnesota within one goal on a one-timer with 6:25 remaining, but the Knights closed the door and killed off a late six-on-four after Marchessault went to the box for tripping.
The Knights went 6-for-6 on the penalty kill after giving up at least one power-play goal in three straight games.
"That's a really gutsy effort by our group," coach Pete DeBoer said. "We had a lot of reasons not to win tonight. We could have taken some of the easy ways out, and we didn't. We worked and competed and made it tough defensively, killed some big penalties, got some timely goals from depth guys."
Here are three takeaways from the game:
1. Memorable goals
Cotter and Rondbjerg scored from similar areas of the ice, but their celebrations couldn't have been more different.
After Cotter made a hesitation move around defenseman Dmitry Kulikov and beat Wild goalie Cam Talbot clean from the right wing at 6:08 of the first period, he pumped his fist and let out an expletive or two before being mobbed by teammates.
"I was pretty pumped up. Most of the time I don't (celebrate), too, so that shows how special it was," said Cotter, whose 22nd birthday is Tuesday.
Rondbjerg, 22, slipped past Minnesota defenseman Alex Goligoski at the blue line and roofed a shot over Talbot to become the 13th Danish-born player to score in the NHL, according to Quanthockey.com.
Other than a huge smile on Rondbjerg's face, there was hardly any reaction after his goal.
"I'm super excited to get one in. It was fun," he said.
2. Brossoit bounces back
Goaltender Robin Lehner received a night off after starting 11 of the first 13 games, giving Brossoit a chance to erase Sunday's rough outing in Detroit.
Brossoit, who made his first career start against the Wild, improved to 2-1.
"I wanted to get him back in quickly after the Detroit game and give him a chance to get his legs under him," DeBoer said. "I think going forward here, we're going to have much more of a 1-2 rotation."
Brossoit was at his best in the second period when he had 14 stops. Six of those saves came while short-handed to help the Knights kill three power plays, including 1:39 of a five-on-three after consecutive delay-of-game penalties on Nic Hague and Alex Pietrangelo.
Minnesota scored on two of its five shots in the third, but was held without a shot for the final 6:25 after Hartman's goal.
"Playing with a bit less time between games lets you get into a rhythm, and it's easy to make pattern recognition and things like that," Brossoit said. "I thought our PK was really good. Our guys covered all the seams, collapsed well, didn't really allow for those backdoor tap-ins."
3. Missing Martinez
The Knights already were without forward William Carrier, who missed the game for non-COVID reasons. They lost another player in the first period.
Defenseman Alec Martinez was battling in the corner when he was inadvertently kicked in the face by the skate blade of Wild forward Brandon Duhaime.
Martinez headed to the locker room with 11:32 remaining in the first and did not return. DeBoer said he heard Martinez had more than 50 stitches to close the wound.
"Ugly, ugly cut," DeBoer said.
Contact David Schoen at dschoen@reviewjournal.com or 702-387-5203. Follow @DavidSchoenLVRJ on Twitter.