Golden Knights rout rival Sharks to close out preseason
Updated September 29, 2019 - 9:46 pm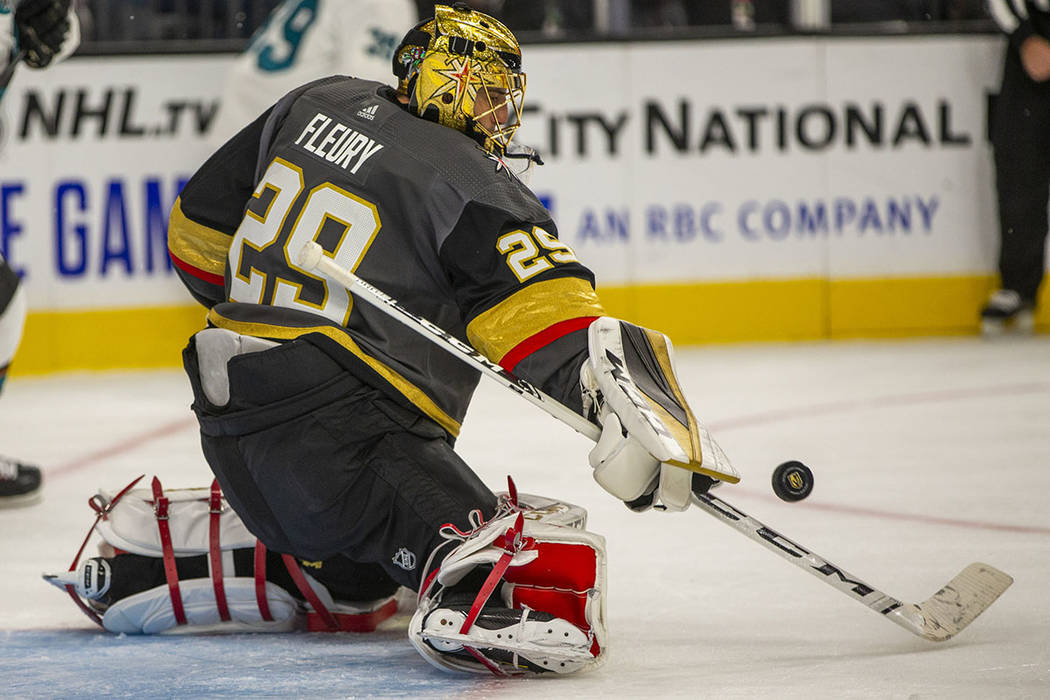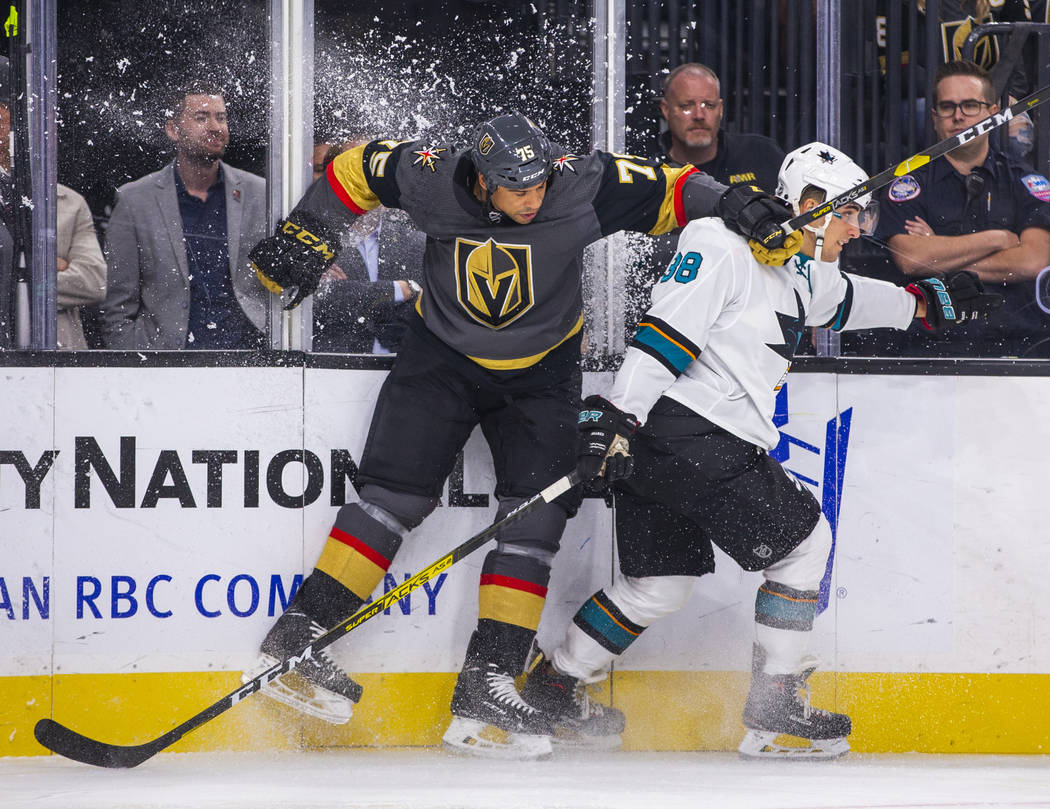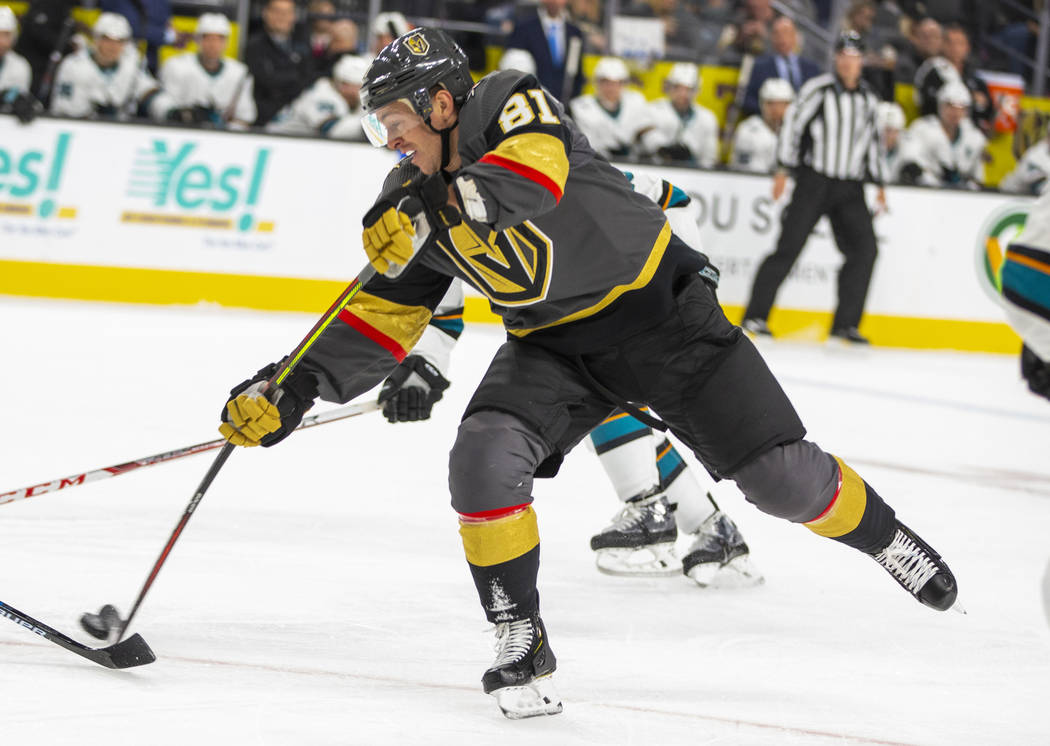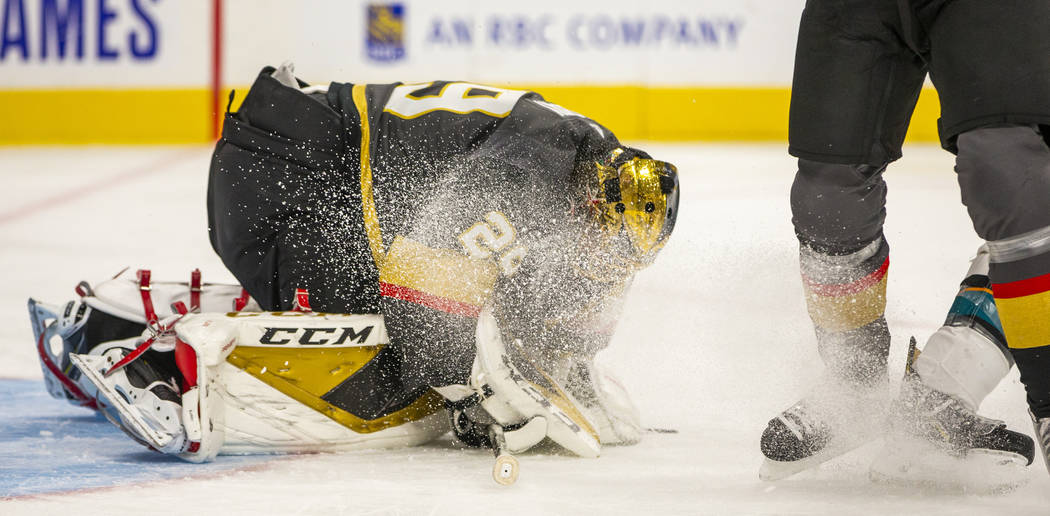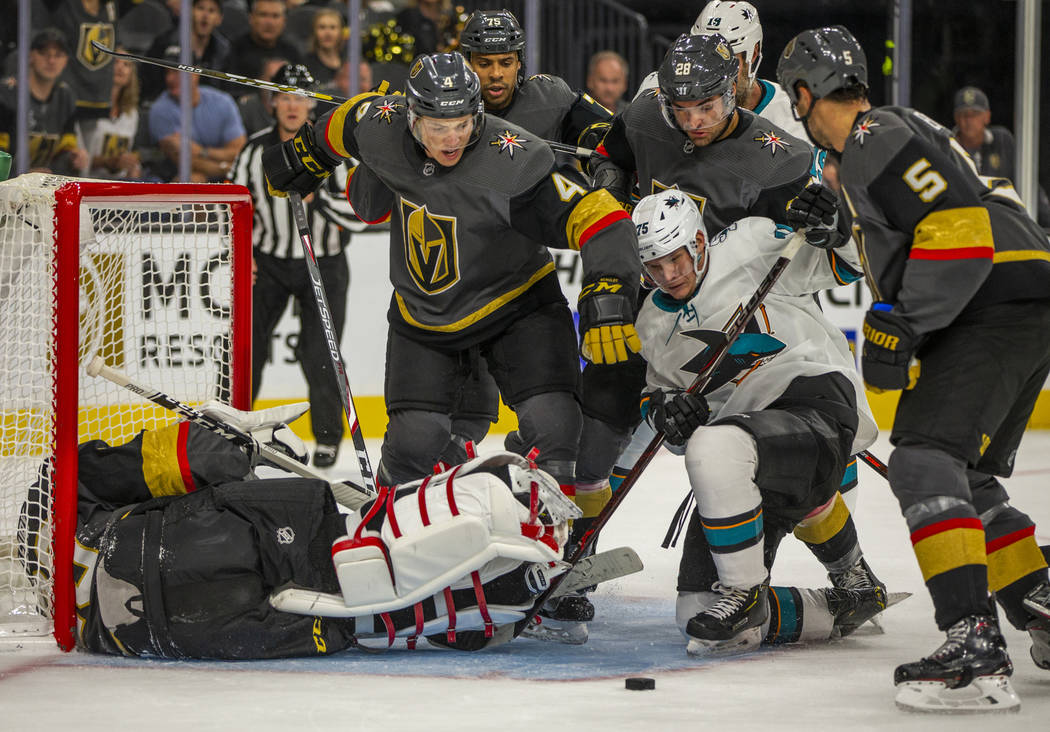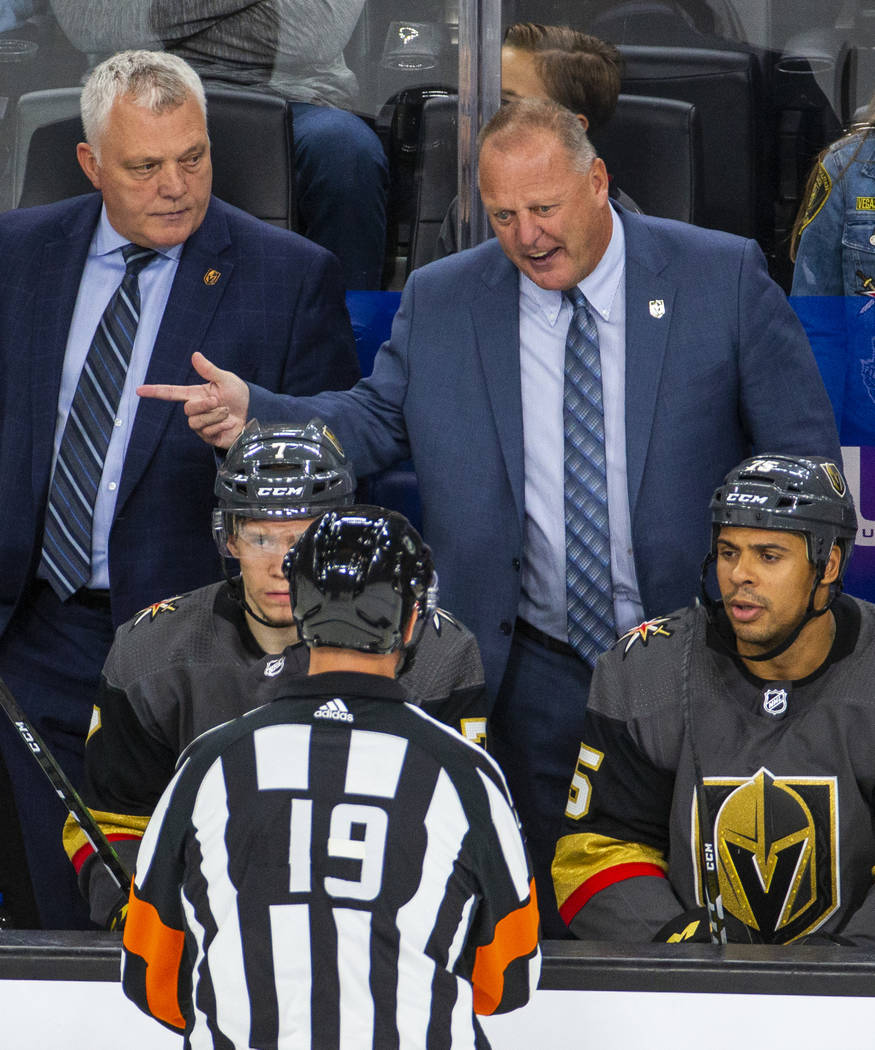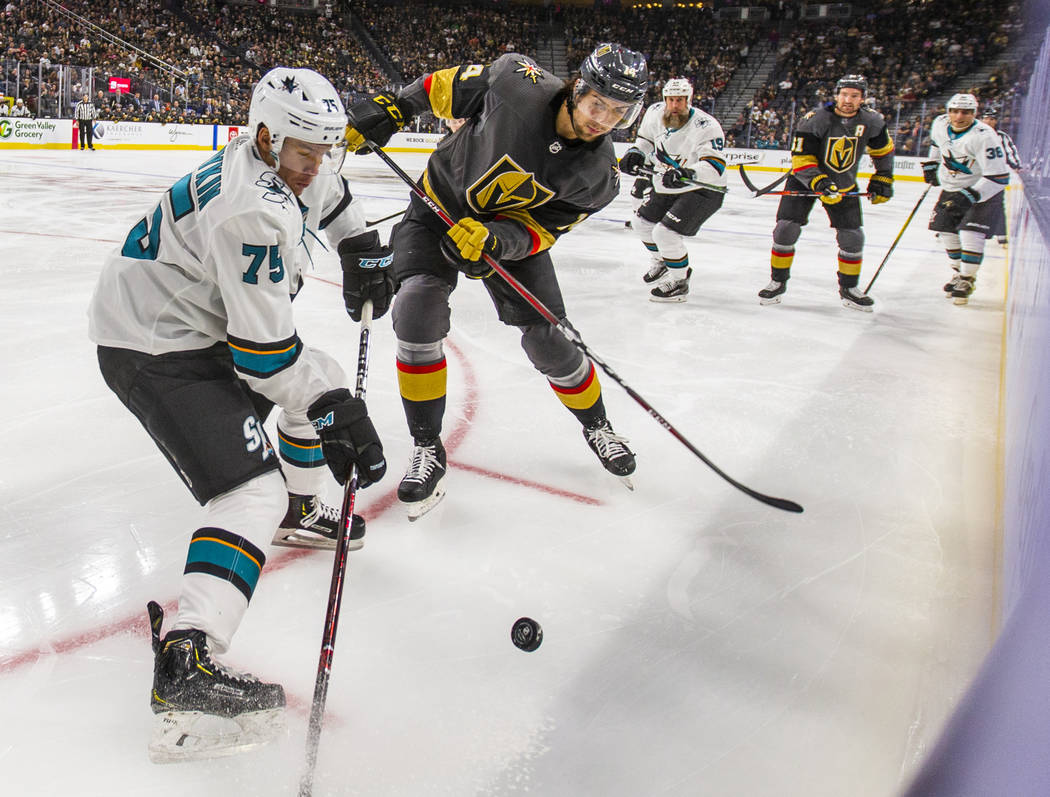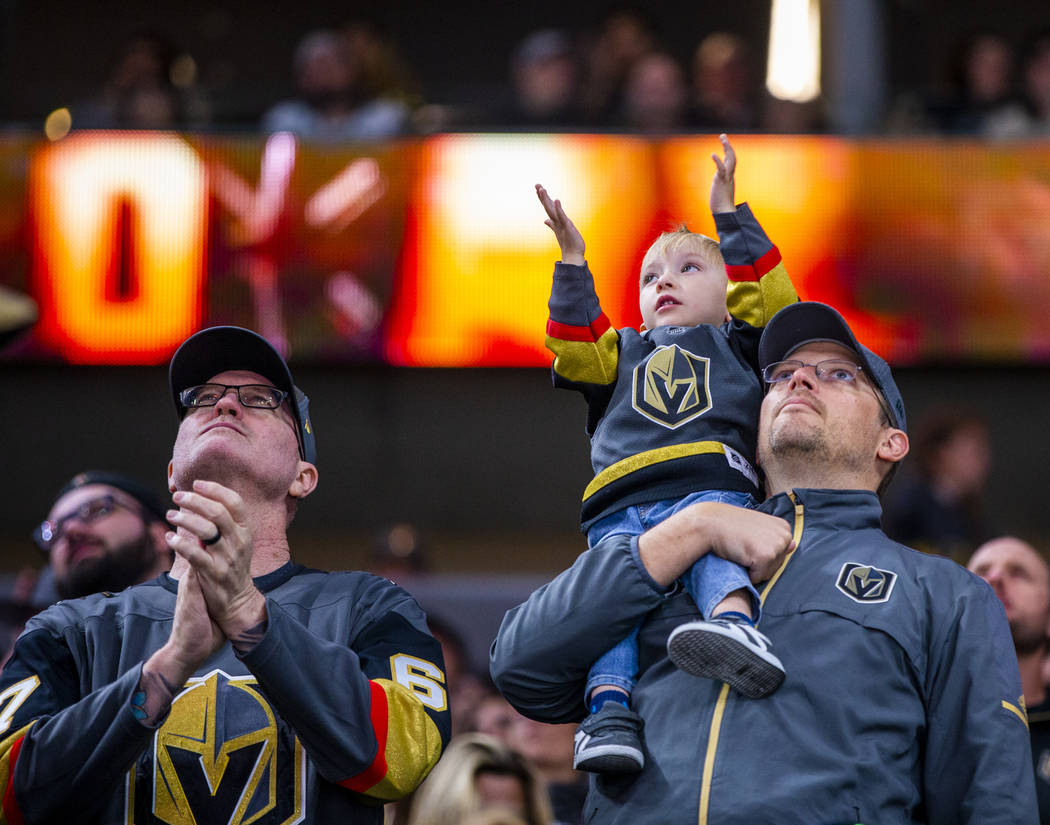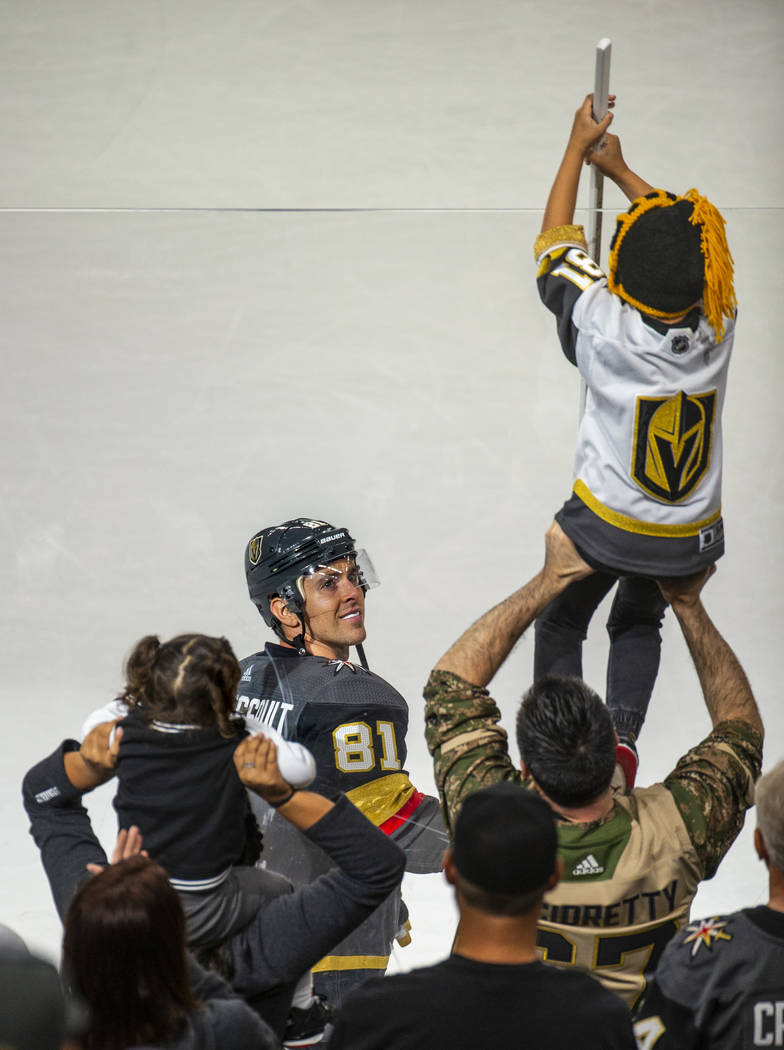 They tried.
For about 30 minutes Sunday, the Golden Knights and Sharks were on their best behavior, content to stay out of trouble until Wednesday's season opener.
But the peace, love and harmony didn't last, as the teams combined for 114 minutes in penalties during the Knights' 5-1 victory at T-Mobile Arena.
Jonathan Marchessault, Jimmy Schuldt and Reilly Smith each had a goal and an assist for the Knights, who went 2-for-6 on the power play.
San Jose's Evander Kane was at the center of the storm and was given a game misconduct for abuse of officials in the third period.
"If we're talking about hockey, we played well," Marchessault said. "We were good everywhere on the ice. It's good that we're finished with the preseason."
Here's what we learned from the Knights' victory:
1. Where does Glass fit?
With center Cody Eakin questionable for the opener due to an upper-body injury, it appears that Cody Glass will make the opening-night roster. But where should he play?
The No. 6 pick in the 2017 draft skated as the second-line center between left wing Max Pacioretty and right wing Mark Stone against San Jose, while Paul Stastny moved to the third line.
Glass developed chemistry with Pacioretty in their brief time together, and keeping him in a top-six role might be the best way for coach Gerard Gallant to spread the scoring throughout the lineup.
Glass managed one shot on goal and a plus-1 rating in 14:38 of ice time, though he lost 11 of his 15 faceoffs.
"We sit down, we look at our roster and say, 'What can we make the best fit for four lines?' " Gallant said. "That's what we've done. Tonight it worked and they played pretty well. They played solid. Had scoring chances. I thought all four lines and our defense contributed, so it was good."
2. Reaves makes preseason debut.
Ryan Reaves was so pumped up to play his first preseason game, the fourth-line winger momentarily forgot he wasn't in a mosh pit and almost knocked over goaltender Marc-Andre Fleury with a shoulder shove in the tunnel prior to warmups.
Then on his first shift, Reaves nearly wiped out San Jose defenseman Brent Burns to the delight of the announced crowd of 18,131. In the second period, Reaves was involved in a scrum and took several chops to the ankle from Barclay Goodrow.
"I felt good early," Reaves said. "Get that (first preseason game) out of the way and get three good practices in and get right to work."
Reaves missed the first 11 days of training camp with an undisclosed injury but is expected to be ready for Wednesday's season opener. He finished with four hits in 12:37 of ice time but somehow avoided taking a penalty.
"I'm sure that won't happen again," Reaves joked.
3. "I must break you."
He needed a few months, but Valentin Zykov finally endeared himself to Knights fans. All he had to do was throw down with Kane.
Zykov and Kane, who is public enemy No. 1 at T-Mobile Arena, tangled with 7:31 gone in the second period, each receiving minors for roughing. The two continued chirping in the penalty box and dropped the gloves soon after returning to the ice.
Zykov will never be mistaken for Ivan Drago or one of the Klitschko brothers, but the Russian winger more than held his own.
"He's playing gritty, and Kane, he's a tough guy," Marchessault said. "He's a tough customer, but I give him credit. 'Z' didn't back down, and he held him up. It was good. Obviously, I think Kane wanted to do a little better there."
Contact David Schoen at dschoen@reviewjournal.com or 702-387-5203. Follow @DavidSchoenLVRJ on Twitter.