Golden Knights' trade acquisition fills much-needed role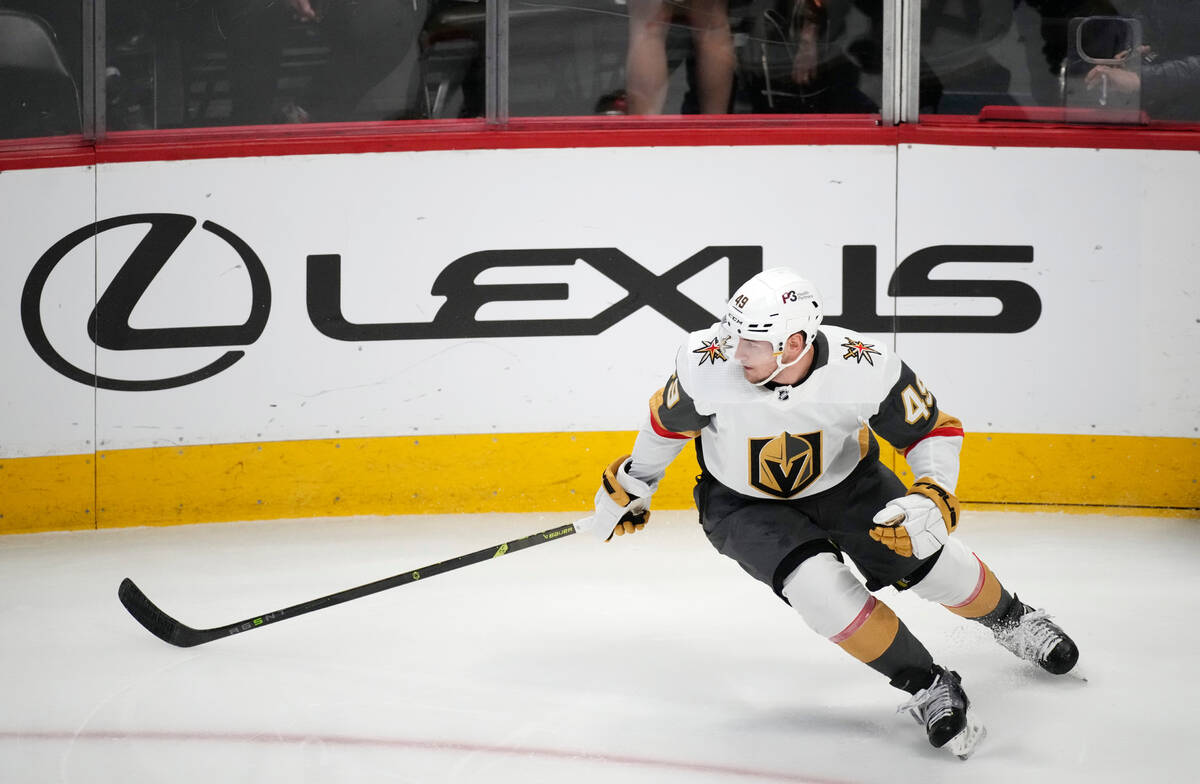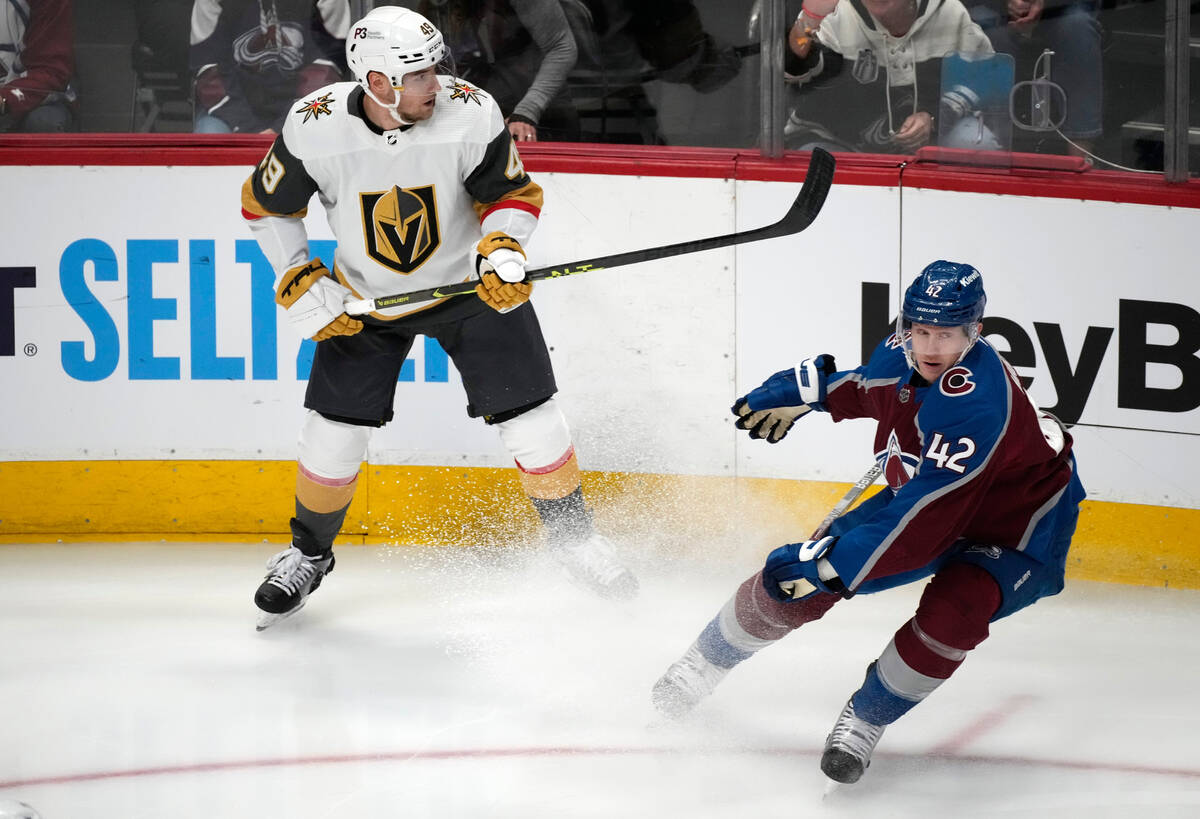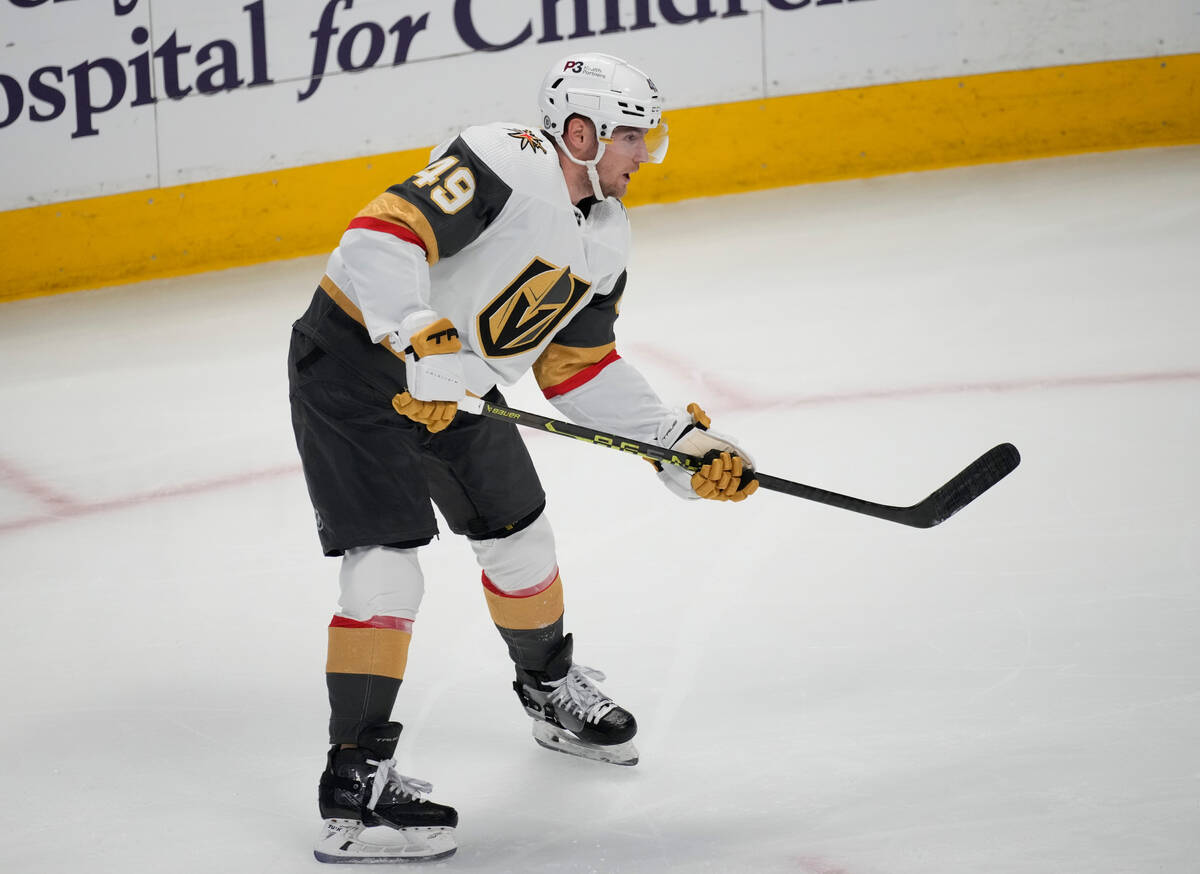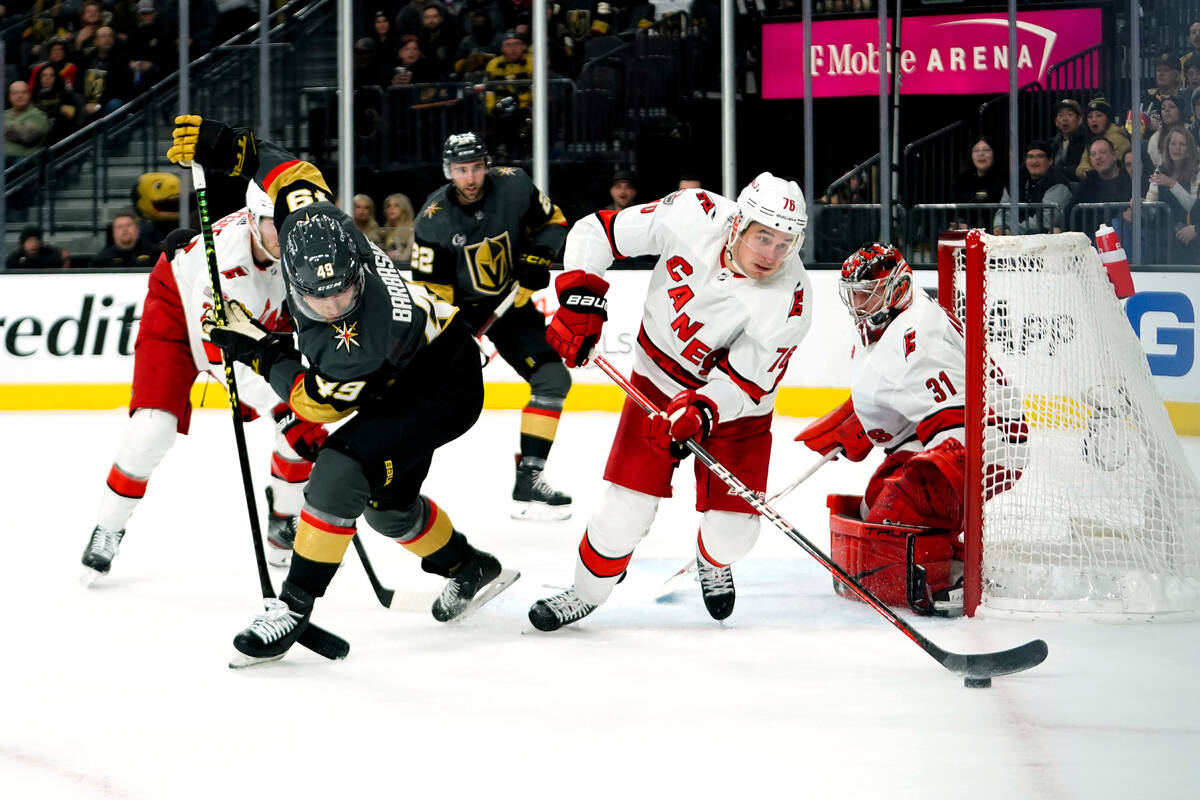 It seemed all too fitting that Ivan Barbashev's first goal with the Golden Knights traveled only 6 feet.
The 27-year-old was acquired from the St. Louis Blues to provide grit in front of the crease that would give the Knights' five-on-five offense an added dimension.
Barbashev showed he can bring that when he tapped in a great feed from center Jack Eichel in the first period of Sunday's 4-3 win over the Montreal Canadiens at T-Mobile Arena.
He showed some expanded range on his second goal two periods later. That one came from 8 feet.
Barbashev has come as advertised in his first four games with the Knights. He's giving them exactly what they wanted when they gave up forward prospect Zach Dean to get him.
It's been a near flawless fit. Barbashev, by doing what he does best, already has five points with the Knights.
"We've got a really good defensive group that can shoot the puck," Barbashev said. "They always put it toward the net. For me, it's really important to be in front and just try to screen the goalie or (hope) for a rebound."
General manager Kelly McCrimmon and right wing Jonathan Marchessault said Barbashev was the kind of player the Knights needed.
The Knights have historically been a great rush team, one that terrorizes opponents in transition. Generating offense in-zone has always come harder.
Barbashev, while more of a complementary player, broadens the team's skill set with the way he plays. He will seek out deflections and tips. He will hunt for rebounds. He will look to cause chaos in front of the crease.
It makes him a great linemate for Marchessault and Eichel. Marchessault is a willing shooter. Eichel likes to hold onto the puck to make plays.
Both can benefit from having someone by the blue paint making goalies uncomfortable. Barbashev can do that.
"That's where he goes," coach Bruce Cassidy said. "That's where he hangs out."
Barbashev also has enough skill to play off his teammates when given opportunities. His first point with the Knights came on a great neutral-zone pass that sprung Eichel for a breakaway. His first goal started with a quick pass to Marchessault.
Barbashev put some of that same talent on display last season when he scored 60 points in 81 games. His 45 points at five-on-five were the fourth most on a Blues team that had the third-best offense in the NHL.
"He's one of those guys that makes all the little plays," Marchessault said. "He has that veteran presence on the ice and a lot of poise."
Barbashev is bringing more than offense, too.
He's already become part of the penalty-kill rotation. Since arriving, he's been on the ice both times the Knights needed to protect a third-period lead. He showed he could be trusted defensively during St. Louis' win in the 2019 Stanley Cup Final, when he formed a shutdown line with Oskar Sundqvist and Alex Steen.
"They did an unbelievable job," said defenseman Alex Pietrangelo, the Blues' captain that season. "Kind of sums him up as a teammate, right? It's not an easy job to do. Taking a lot of defensive-zone draws, playing against the other teams' top players. He did his job really well for us."
The Knights hope to go on a similar run with Barbashev playing a different role.
They want him chipping in offensively while staying true to who he is as a player. They don't need him to dangle around defenders or serve out stretch passes.
He's done the dirty work. It's a job the team will ask him to continue to do, especially with captain Mark Stone and left wing William Carrier out indefinitely.
"He definitely has a nose for the net," defenseman Shea Theodore said. "It seems like pucks are finding him."
Contact Ben Gotz at bgotz@reviewjournal.com. Follow @BenSGotz on Twitter.
Up next
Who: Golden Knights at Panthers
When: 4 p.m. Tuesday
Where: FLA Live Arena, Sunrise, Fla.
TV: AT&T SportsNet
Radio: KKGK (98.9 FM, 1340 AM)