Golden Knights welcome back fans with OT win over Wild
Updated March 1, 2021 - 10:36 pm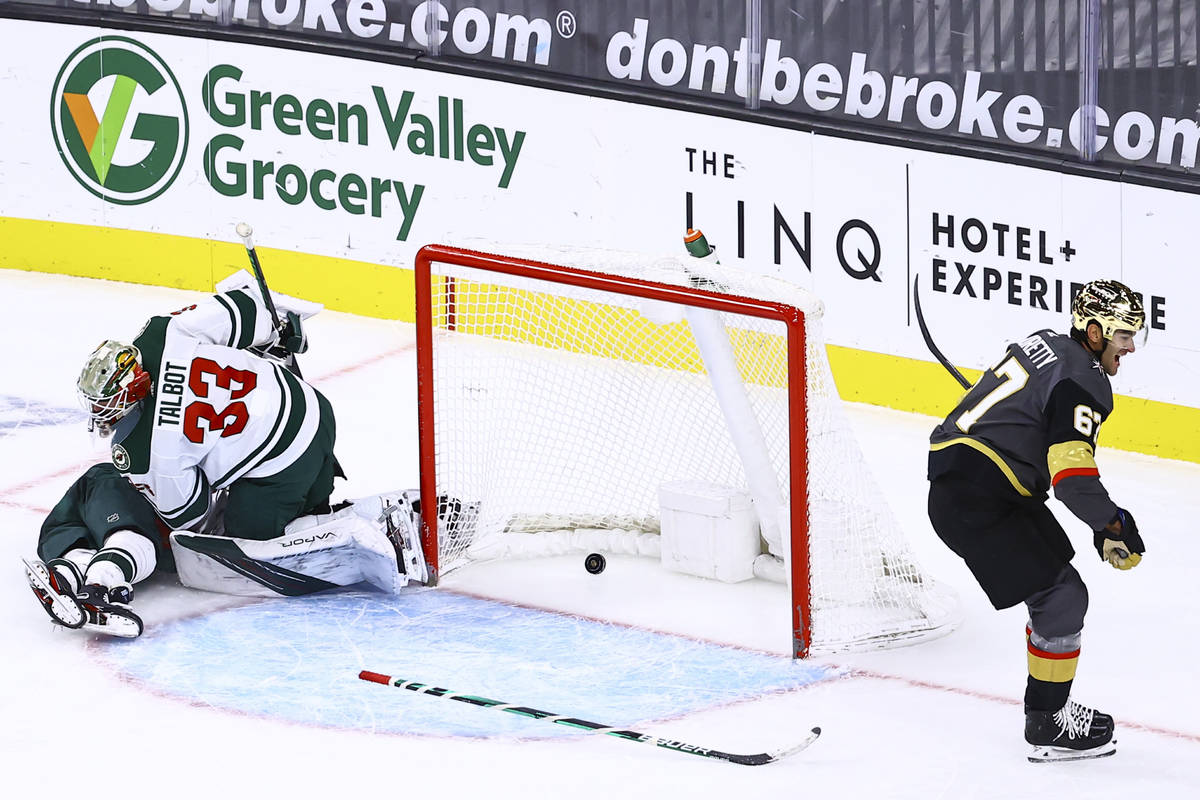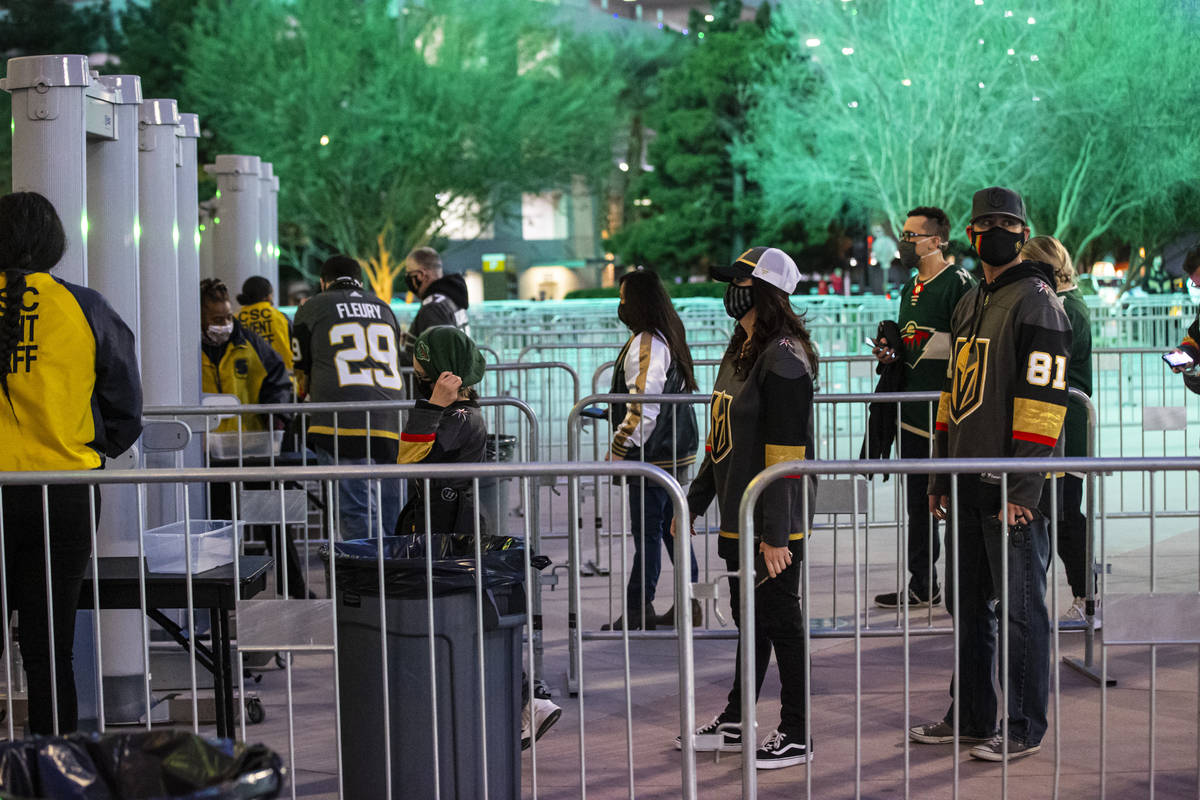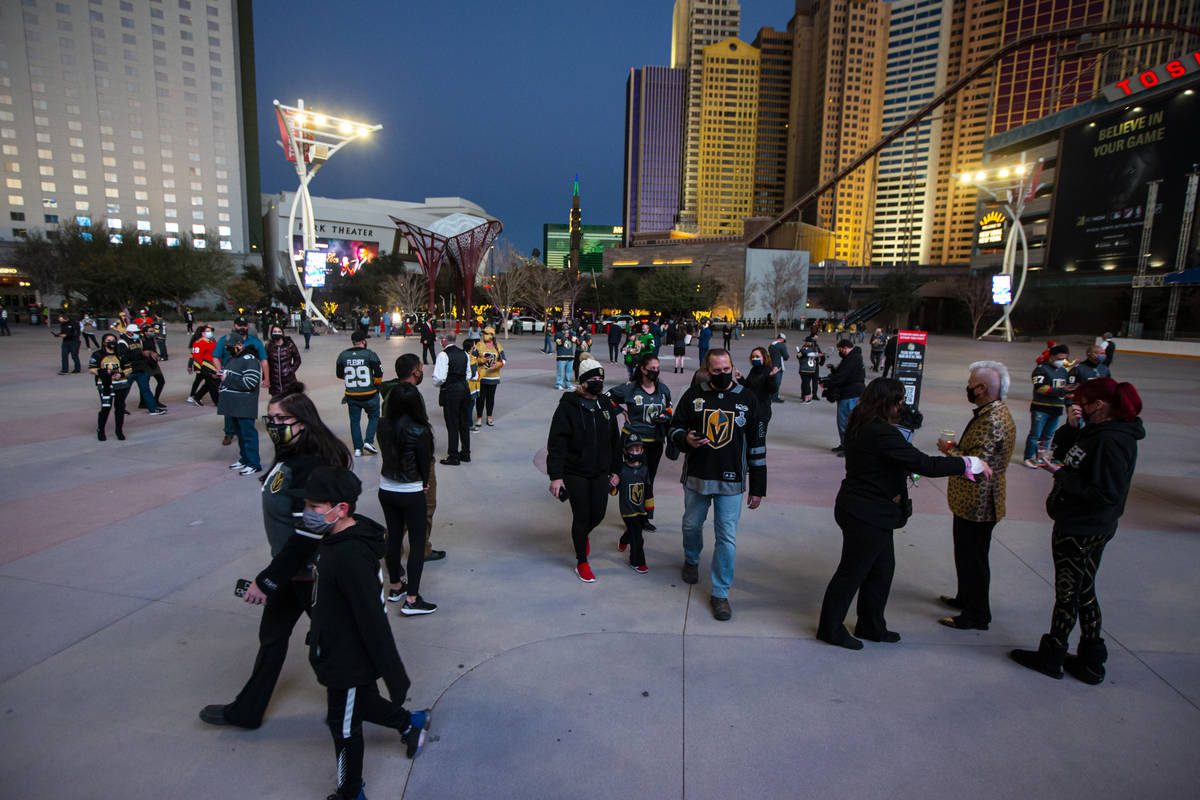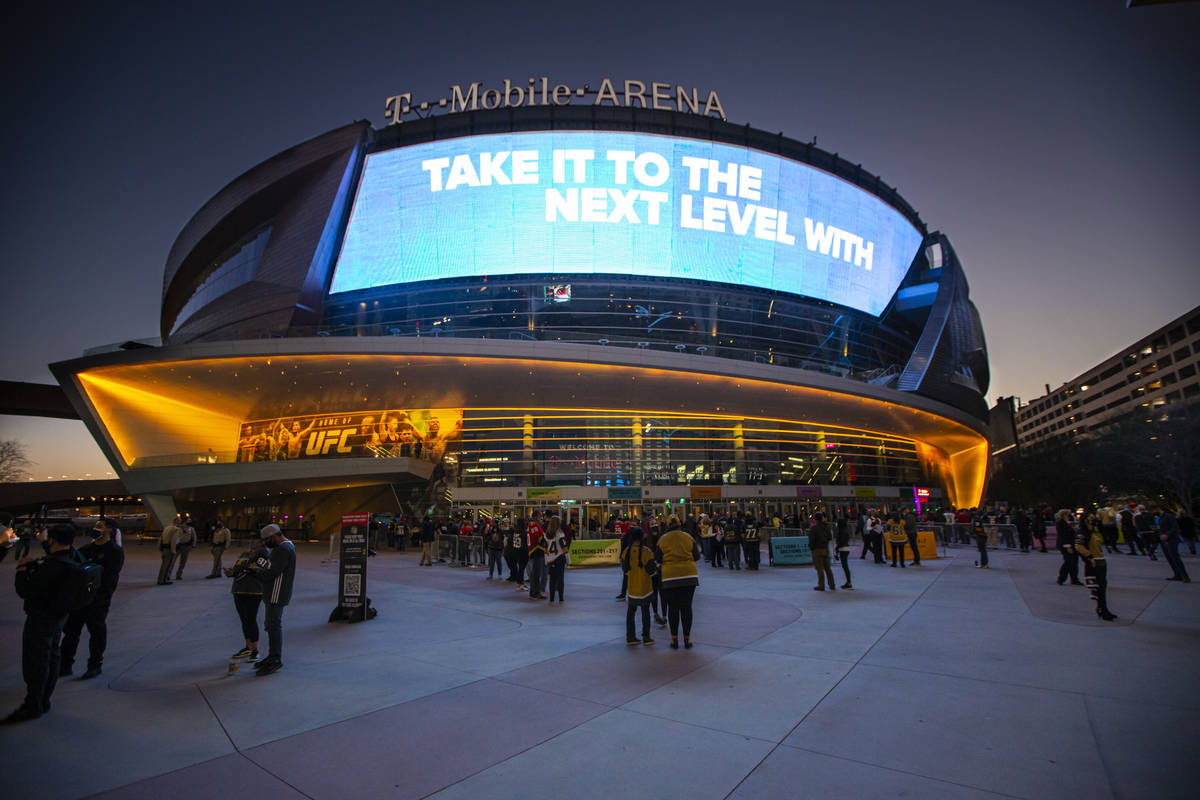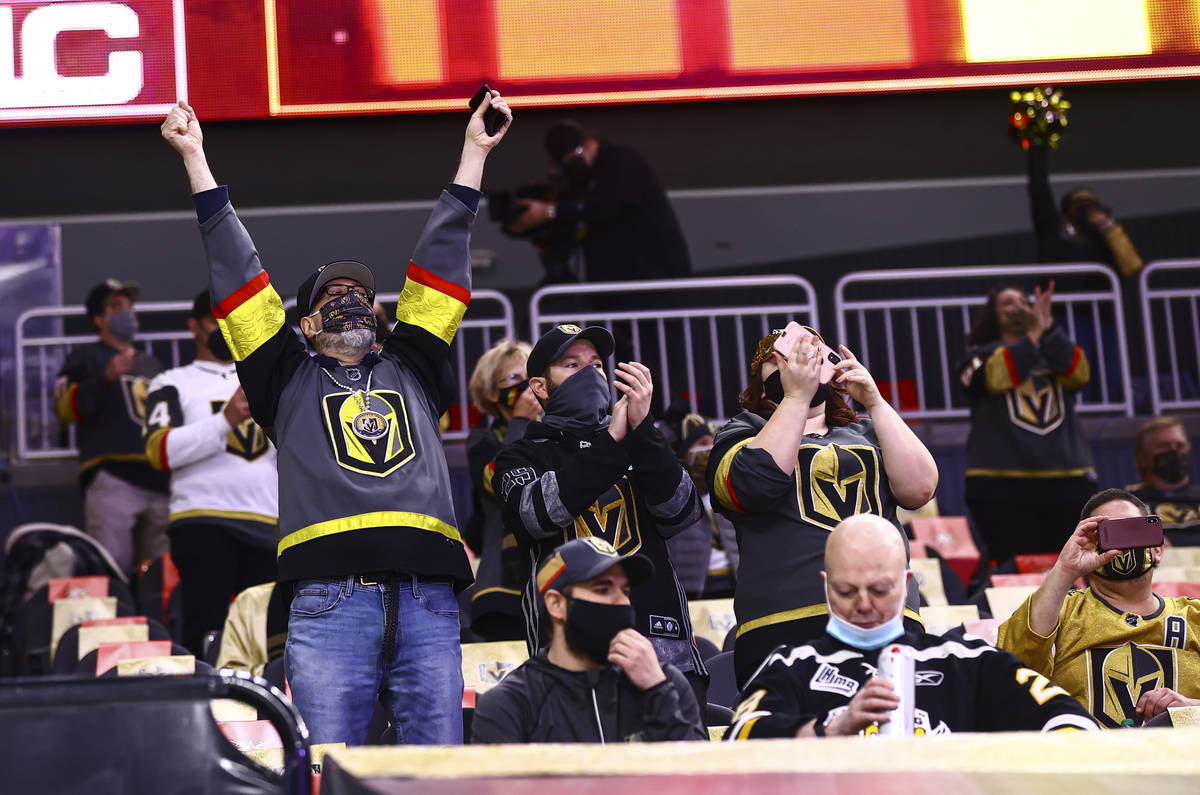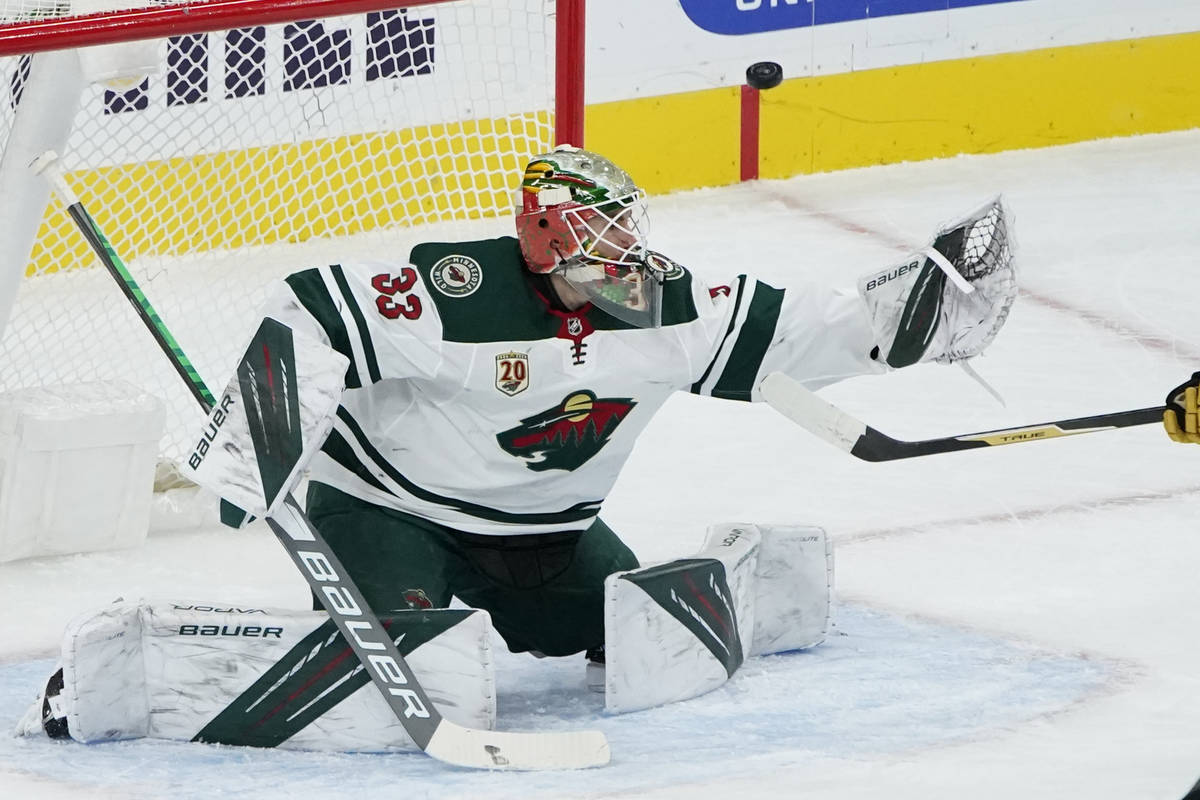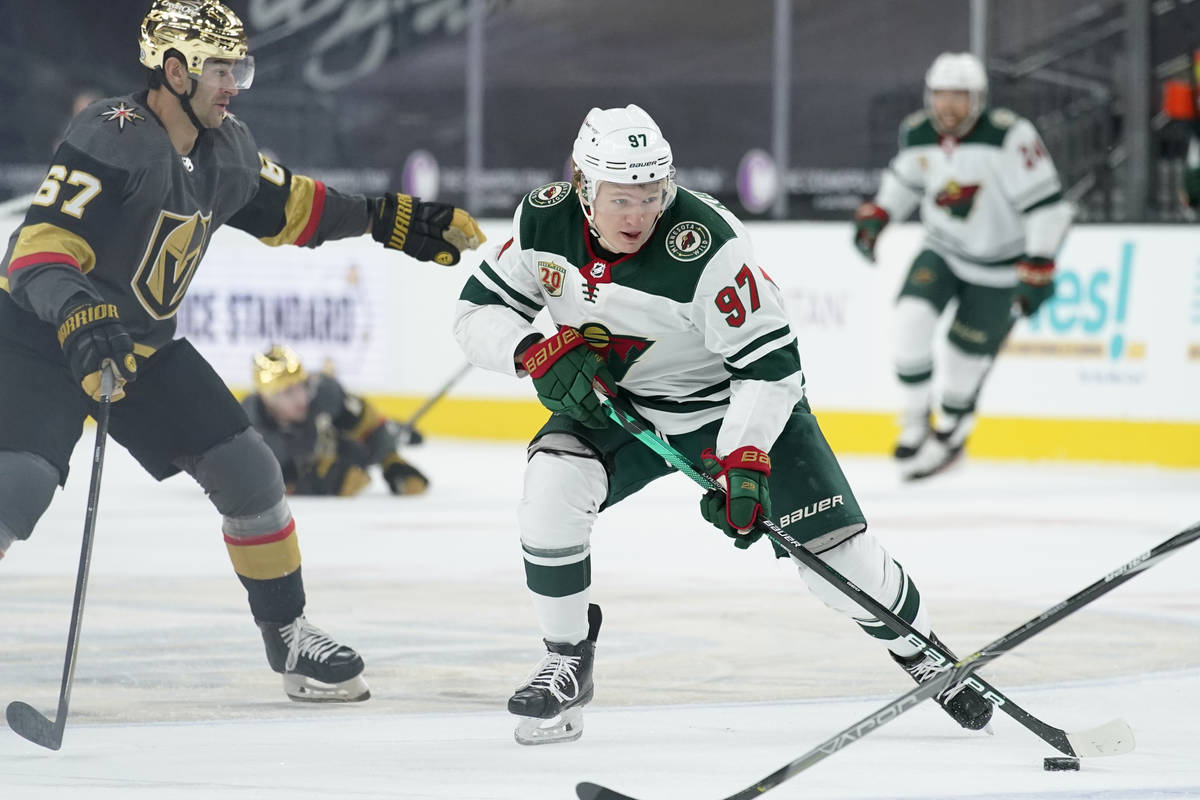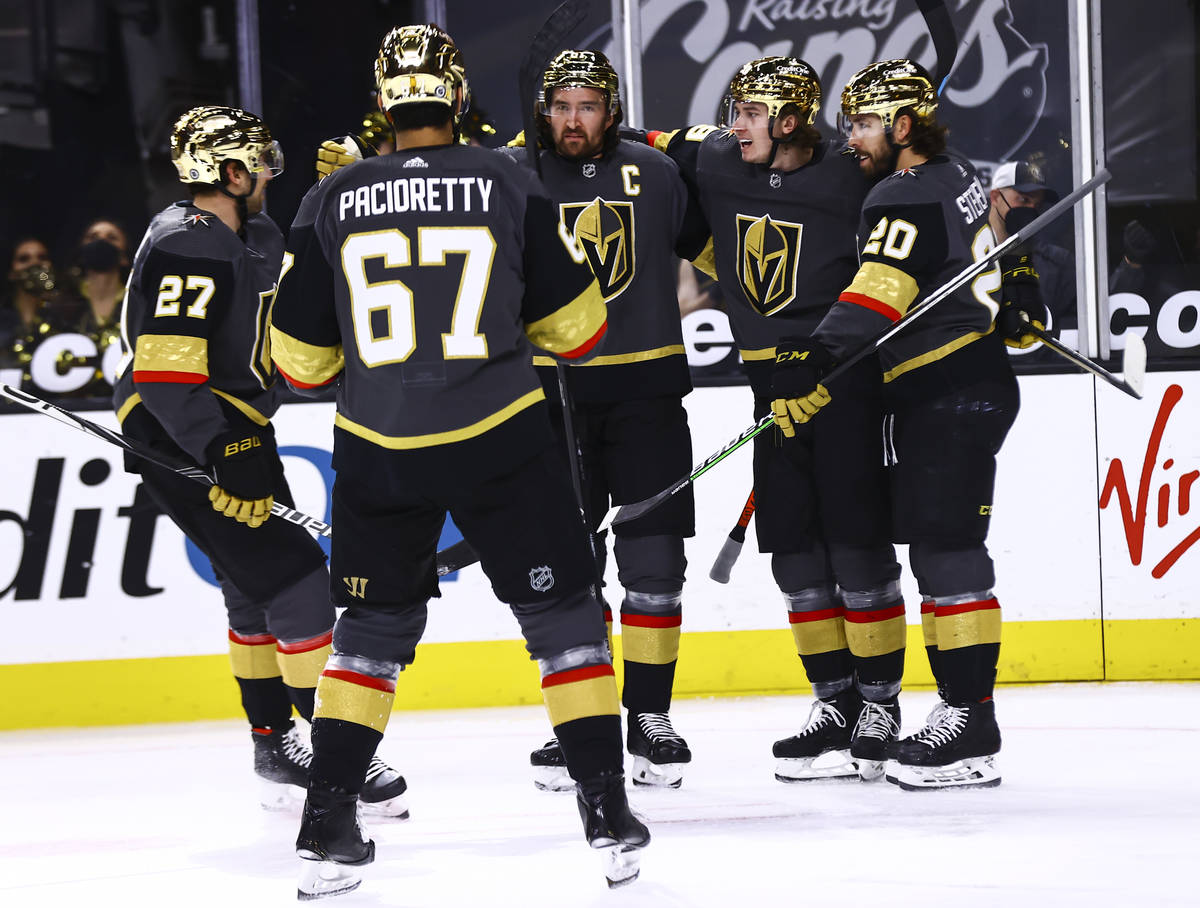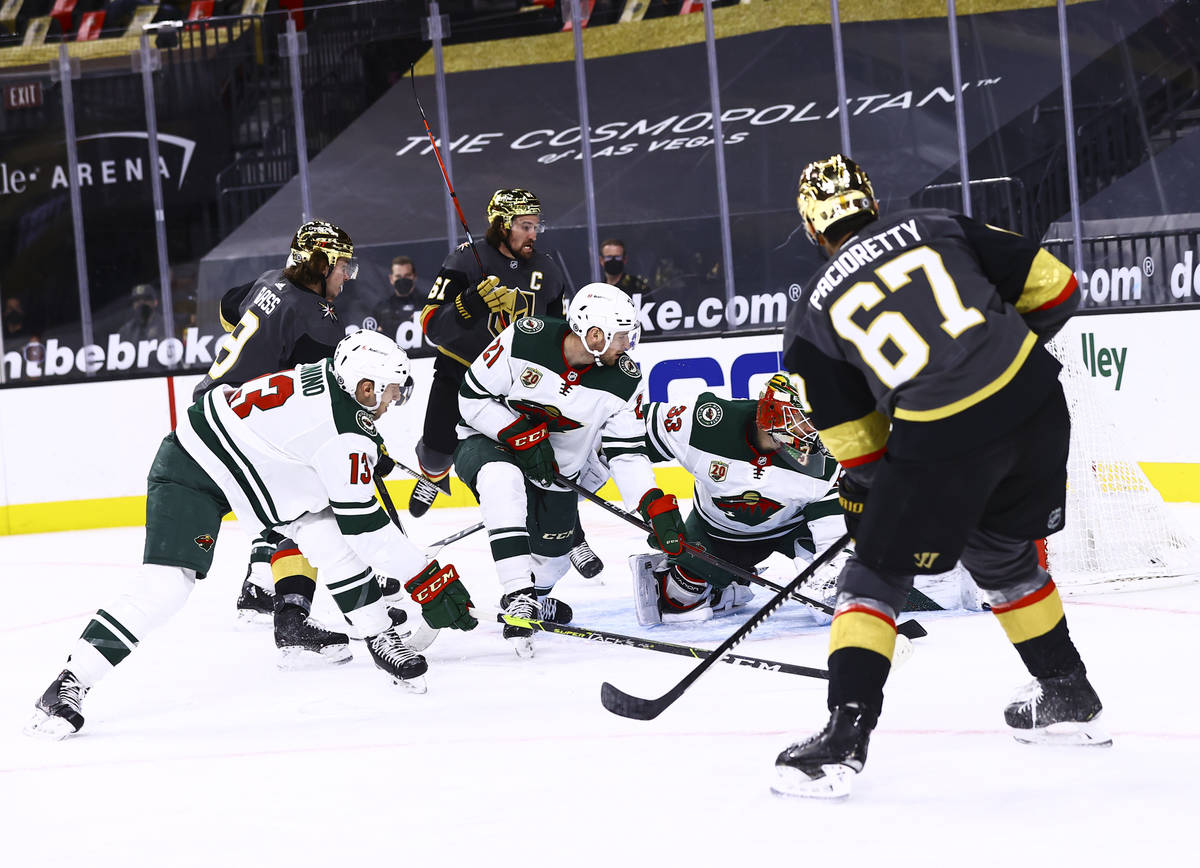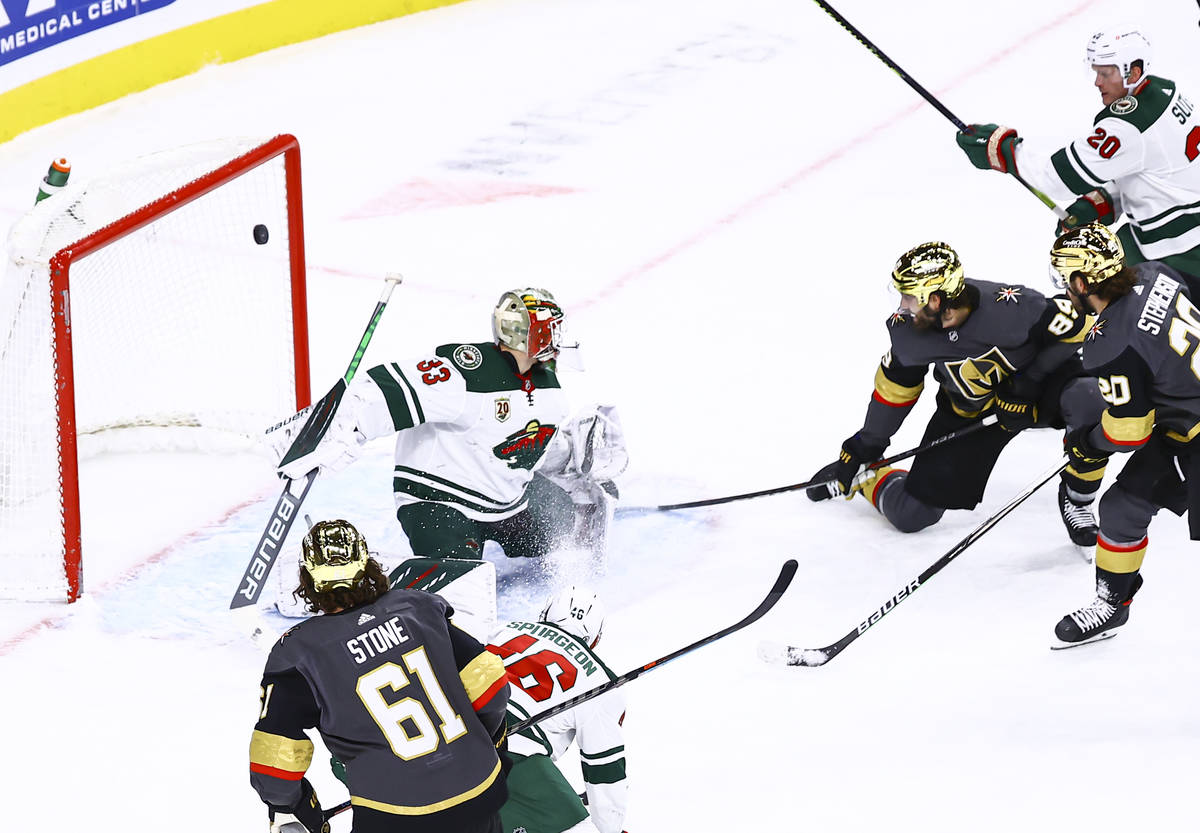 Mark Stone soaked in the moment as he skated around the T-Mobile Arena ice following the Golden Knights' game Monday.
The captain pumped his stick once. Twice. He threw his gloved hand in the air.
Fans were back in the Knights' home building for the first time since March 3, 2020, and the team made sure to deliver a classic for the announced crowd of 2,605.
The Knights trailed 4-2 after two periods against the Minnesota Wild but rallied for a dramatic victory. Left wing Alex Tuch tied the game with 42 seconds left in the third period, and left wing Max Pacioretty scored his second goal to lift the team to a 5-4 win in overtime.
At the center of all of it was Stone, who finished with five assists in his second five-point night with the team. His massive performance helped snap Minnesota's six-game winning streak and kept the Knights in first in the West Division.
"I'm speechless," Stone said. "Our fans are, they're the best in pro sports. This arena is the best arena in sports. They bring it no matter what."
The Knights (13-4-1) were buzzing all day knowing fans were coming back, albeit at 15 percent capacity. The team showed its appreciation coming out for warmups by raising their sticks in a salute to the crowd.
The players missed having people to play for. They missed hearing "Knight" shouted during the national anthem or "Fleu-ry" chanted after a big save. It showed.
"I think they really missed us," a fan, Jevan Dixon of Boulder City, said before the game.
Added Megan Strickland of Las Vegas: "I'm sure that they miss the cheering and the yelling. And I hope they feel our presence tonight because we're going to be as loud as we can and bring all the support and love that we've been saving up for a year."
The Knights took that adulation and played a spirited first period in which they didn't score but hit two posts. Then things got away from them in the second.
Center Cody Glass opened the scoring with a power-play goal 7:09 into the period, but the Wild (12-6-1) responded quickly. Left wing Jordan Greenway and right wing Marcus Foligno scored goals 1:06 apart to put Minnesota up 2-1.
Pacioretty tied the game with a power-play goal before the Wild surged again. This time, Minnesota scored twice in 19 seconds on goals by center Nick Bonino and Foligno. It marked only the second time in 13 starts goaltender Marc-Andre Fleury gave up four goals in a game.
The Knights, buoyed by their home crowd, didn't quit. Defenseman Nic Hague cut the team's deficit to 4-3 with 7:20 left in the third period. The goal set up the Knights' late-game theatrics. Fleury left his net with less than a minute and a half remaining as the crowd tried to will the team back to life.
Tuch responded by scoring against the team that drafted him off an excellent pass by Stone. Then Stone set up a different teammate in Pacioretty in overtime to seal the win.
For the first time in 363 days, the crowd erupted. There were cheers. There were gasps. There was life.
It wasn't T-Mobile Arena's normal atmosphere. But it was closer to it. And on this night, that was more than enough.
"You can't really explain it, but I think we all had that feeling where you know you're going to come back in that game and use that energy to at least tie it up," Pacioretty said. "I don't think there was really a doubt in our mind and a big reason for that is the energy we get from our fans. It's been so long. I know we didn't have a full building, but we haven't been able to use that to our advantage in so long, so felt like we had to tonight for sure."
Contact Ben Gotz at bgotz@reviewjournal.com. Follow @BenSGotz on Twitter. Reporter Heidi Fang contributed to this story.