Here's 10 potential trade deadline options for Golden Knights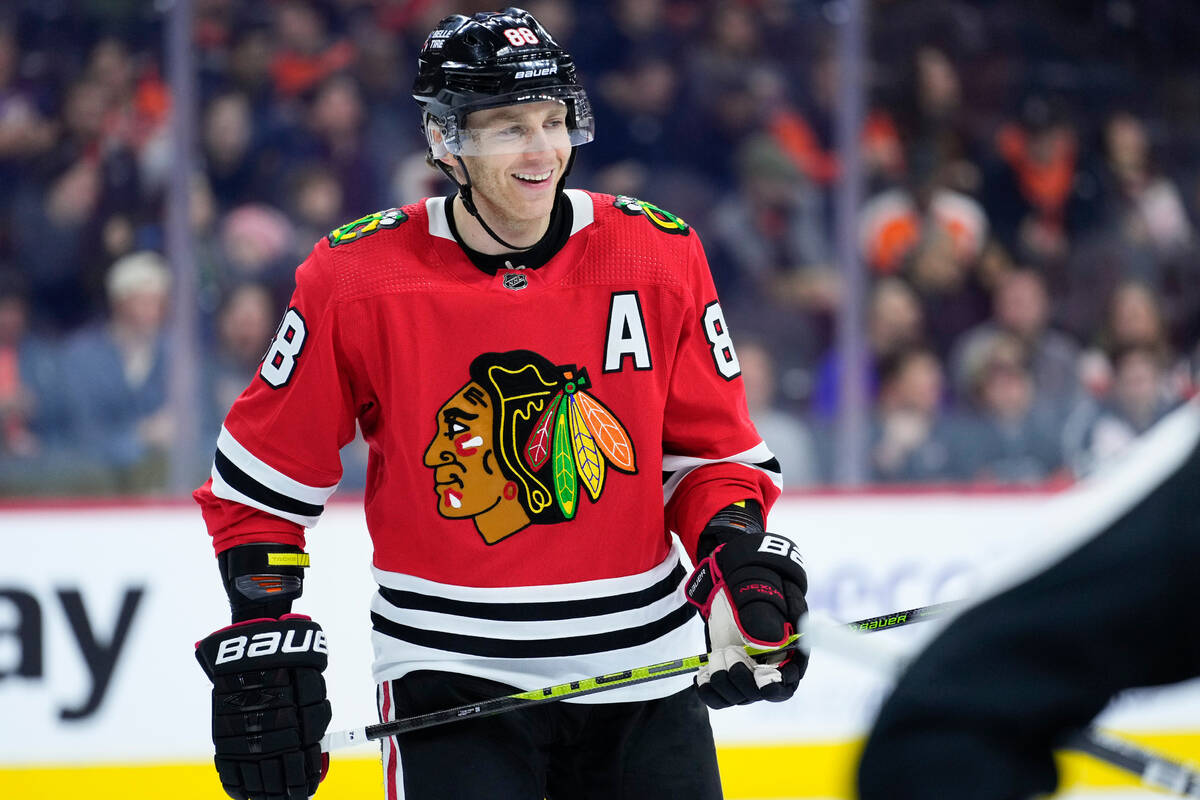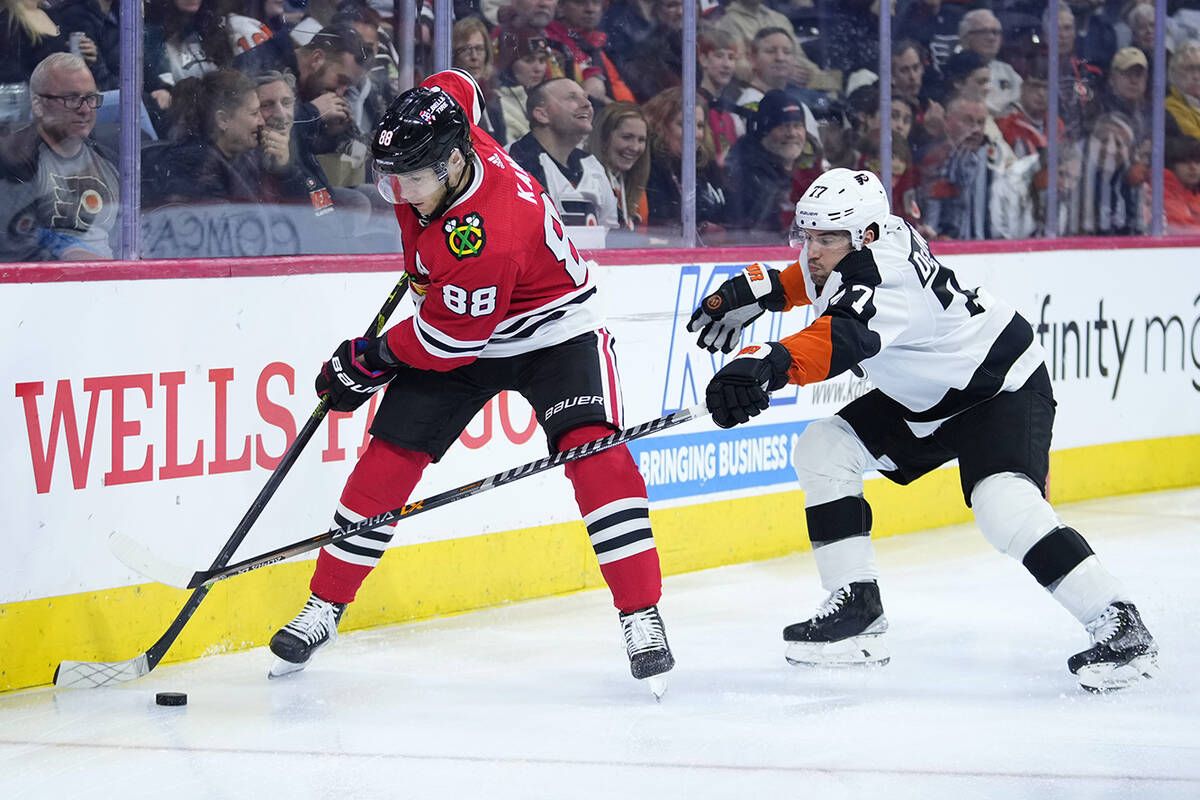 The NHL's trade deadline activity appears to be starting early this season.
Teams have until noon PT on March 3 to make their moves, but two have decided they can't wait. The New York Islanders grabbed All-Star center Bo Horvat from Vancouver on Jan. 31. Four-time All-Star Vladimir Tarasenko went from St. Louis to the New York Rangers on Thursday.
The Golden Knights, who entered Friday with a three-point lead in the Pacific Division, have enough ammunition to get into the action if they want to.
They're missing their second-round pick this year because of the Jack Eichel trade, but otherwise they have all of their draft capital in the top three rounds. They also can create $9.5 million of financial flexibility by putting captain Mark Stone on long-term injured reserve after his Jan. 31 back surgery.
That gives the Knights more than enough room to operate if they want to get creative. Their history of deadline deals for Stone, Alec Martinez, Robin Lehner and others shows they're willing to try.
The Knights' main need is up front, with the team scoring 2.6 goals per game (tied for 22nd in the NHL) without Stone. Goaltender also could become an area to address depending on the severity of the injury rookie Logan Thompson suffered Thursday against the Minnesota Wild.
The Knights were off Friday and did not provide an update on Thompson, who was scheduled to undergo an MRI. With his status unclear, here are 10 forwards the team could look at acquiring:
The big buys
Probably will require a lot of salary cap space, a lot of picks/prospects/players or both.
Timo Meier, LW, San Jose
The 26-year-old is this deadline's prize after totaling 65 goals and 127 points in 130 games in the past two seasons. That means he will be expensive to trade for and to re-sign (he's a restricted free agent this summer). Whether the Knights want to or can pay is one question. Whether the rival Sharks will let them try is another.
Patrick Kane, RW, Chicago
The 33-year-old is a Blackhawks legend, with three Stanley Cups and a Hart Trophy on his resume. But the pending unrestricted free agent's time in Chicago might be nearing an end. Kane has a full no-move clause, so he will control the process. He has only nine goals in 46 games while dealing with a nagging hip injury.
Ryan O'Reilly, C, St. Louis
The Blues captain and 2019 Conn Smythe Trophy (playoff MVP) winner could be on his way out of town as a pending unrestricted free agent. O'Reilly, 32, is having a down season, but he's in Stone's class as one of the NHL's top two-way forwards at his best. Adding O'Reilly, rather than a wing, could cause the Knights to push an existing center out wide.
James van Riemsdyk, LW, Philadelphia
The 33-year-old is a seven-time 20-goal scorer. He's also a pending unrestricted free agent, and the struggling Flyers probably will be eager to get something back for him. Van Riemsdyk has been limited to eight goals and 32 games this season after breaking his finger in October, but his net-front presence could benefit the Knights.
Brock Boeser, RW, Vancouver
Boeser, 25, is under contract an additional two seasons and has scored 131 goals in 368 career games. Yet the Canucks could look to move off his $6.65 million salary cap hit because it's expensive for a good but not great finisher who has had problems staying healthy. Vancouver might have to retain salary to create interest.
Solid adds
Not as splashy as the previous category but could help.
Tyler Bertuzzi, LW, Detroit
The 27-year-old had a career-high 30 goals and 62 points in 68 games last season, but this season has not gone according to plan. Bertuzzi has played only 19 games because of injuries and has six points. If healthy, he's still a good option for scoring help as a pending unrestricted free agent.
Ivan Barbashev, RW, St. Louis
Barbashev, like O'Reilly, is a member of the 2019 Blues team that defeated coach Bruce Cassidy's Boston Bruins in the Stanley Cup Final. That could help him stick out, as could his career-high 26 goals and 60 points last season. The 27-year-old has 24 points this season as a pending unrestricted free agent
Gustav Nyquist, LW, Columbus
Nyquist presents a unique situation. He has a shoulder injury that probably will sideline him for the rest of the regular season. But he could be healthy by the playoffs. That means the 33-year-old could get moved before the deadline. He has 22 points in 48 games, making him another option for forward depth.
Max Domi, C, Chicago
The 27-year-old has run with the opportunities he's been given with a struggling Blackhawks team after signing a one-year deal last summer. Domi has 35 points in 49 games while playing a career-high 18:19 per night. He would be a versatile piece for whichever team acquires him because he also can play left wing.
Noel Acciari, C, St. Louis
The 31-year-old is a low-cost veteran ($1.25 million cap hit) with an intriguing history. He spent four seasons in Boston, including three with Cassidy. Acciari is primarily a bottom-six center who wins faceoffs, throws hits and chips in offensively. His 18 points in 51 games this season is the second-highest total of his career.
Contact Ben Gotz at bgotz@reviewjournal.com. Follow @BenSGotz on Twitter.
Up next
Who: Golden Knights vs. Ducks
When: Noon Sunday
Where: T-Mobile Arena
TV: AT&T SportsNet
Radio: KKGK (98.9 FM, 1340 AM)