How 2 players plucked from the Panthers became pillars of Vegas hockey
Updated June 2, 2023 - 11:36 am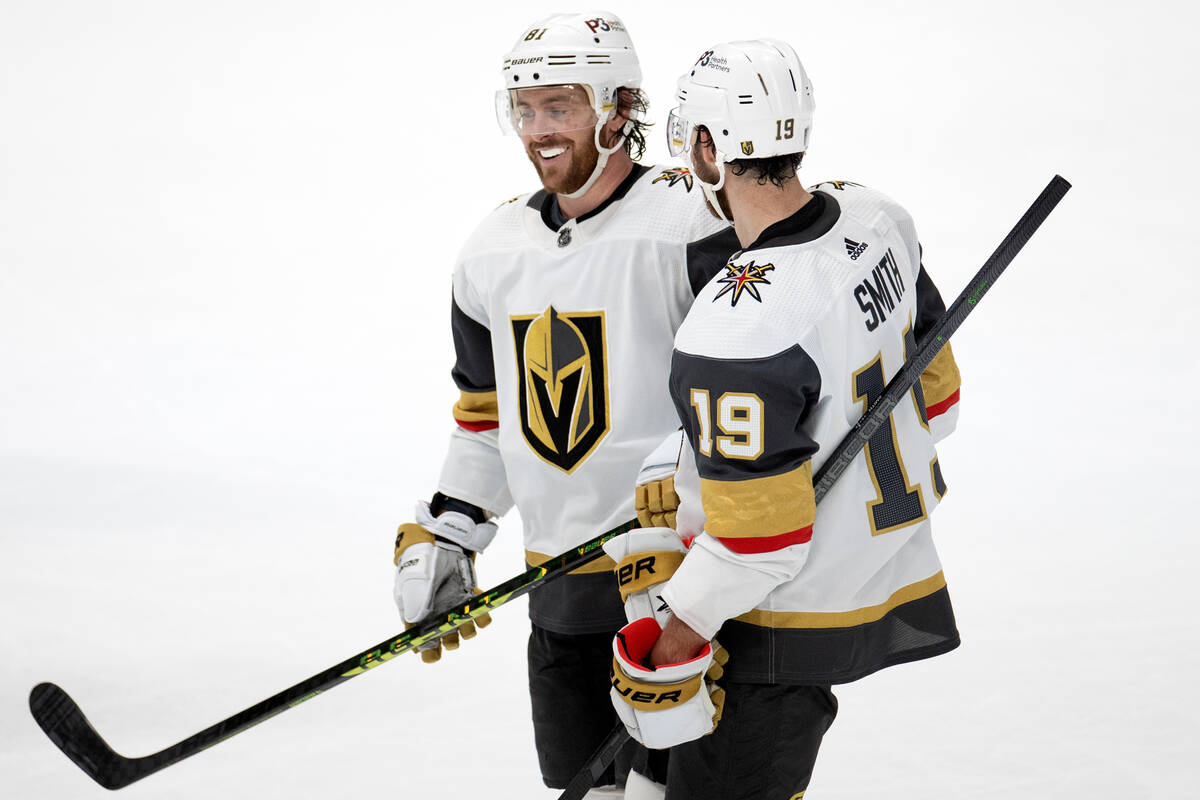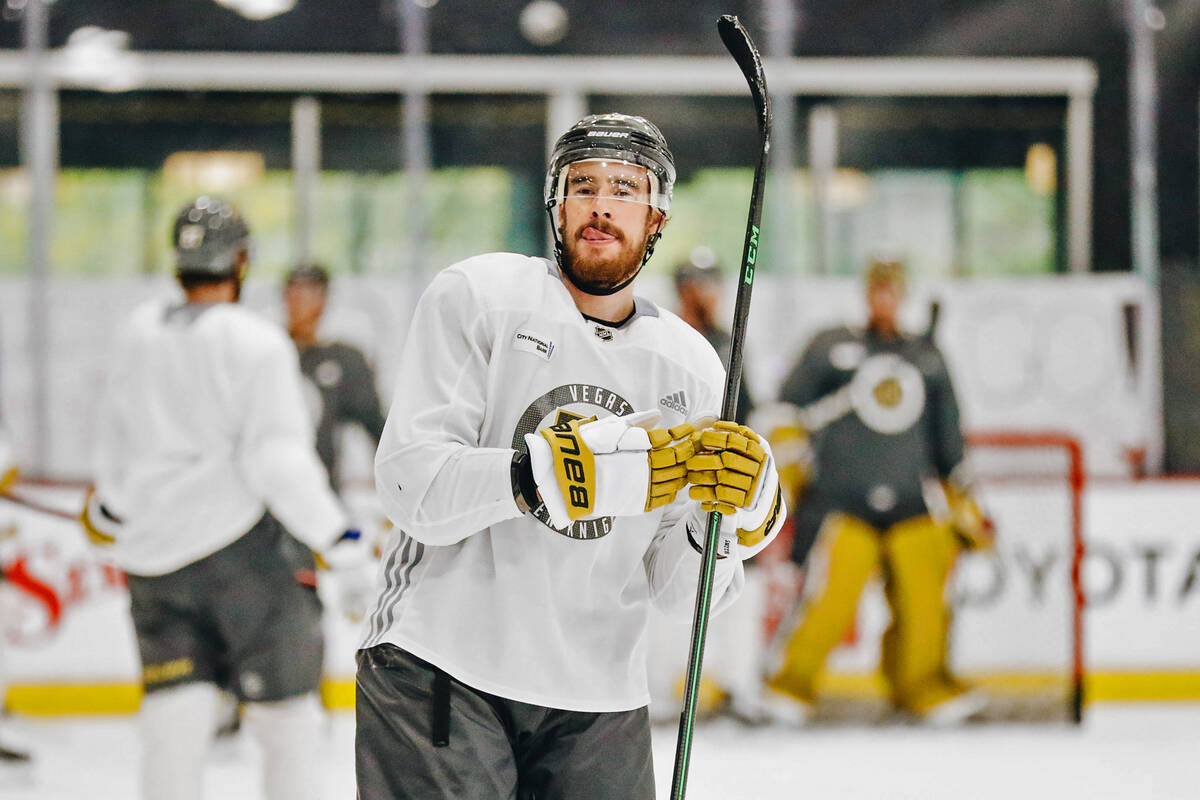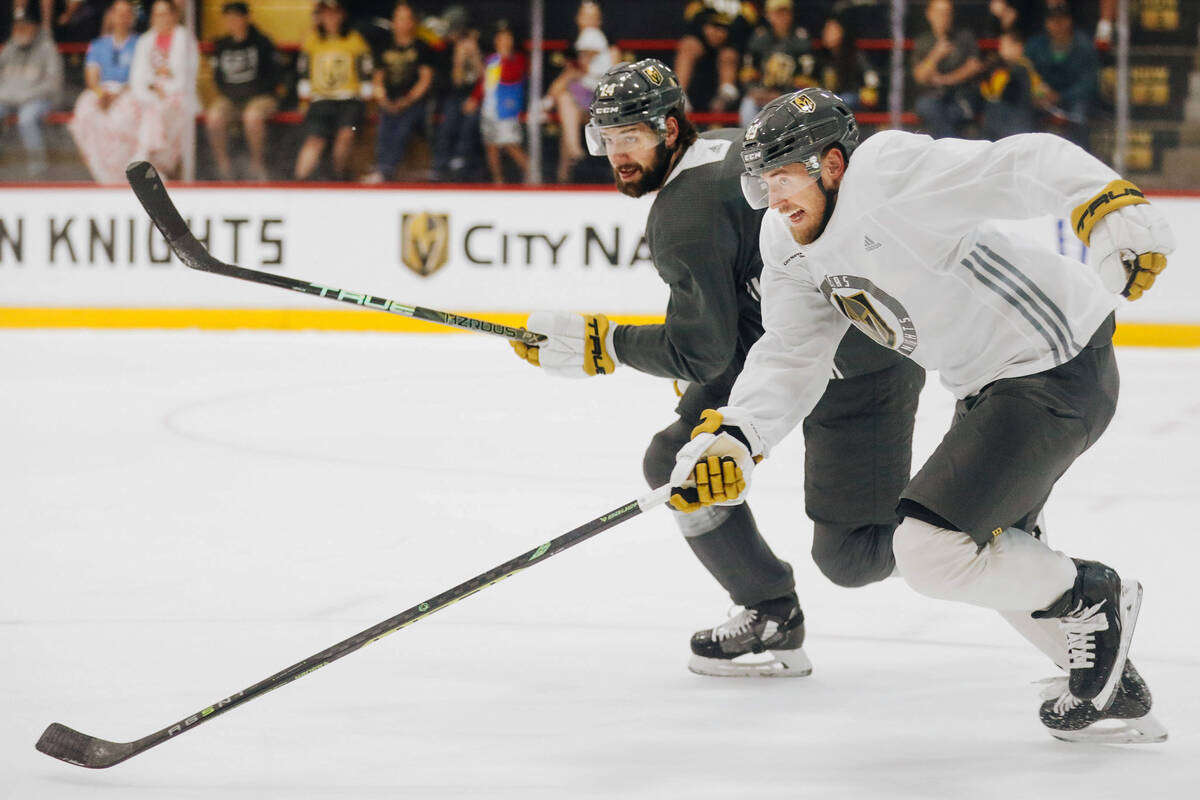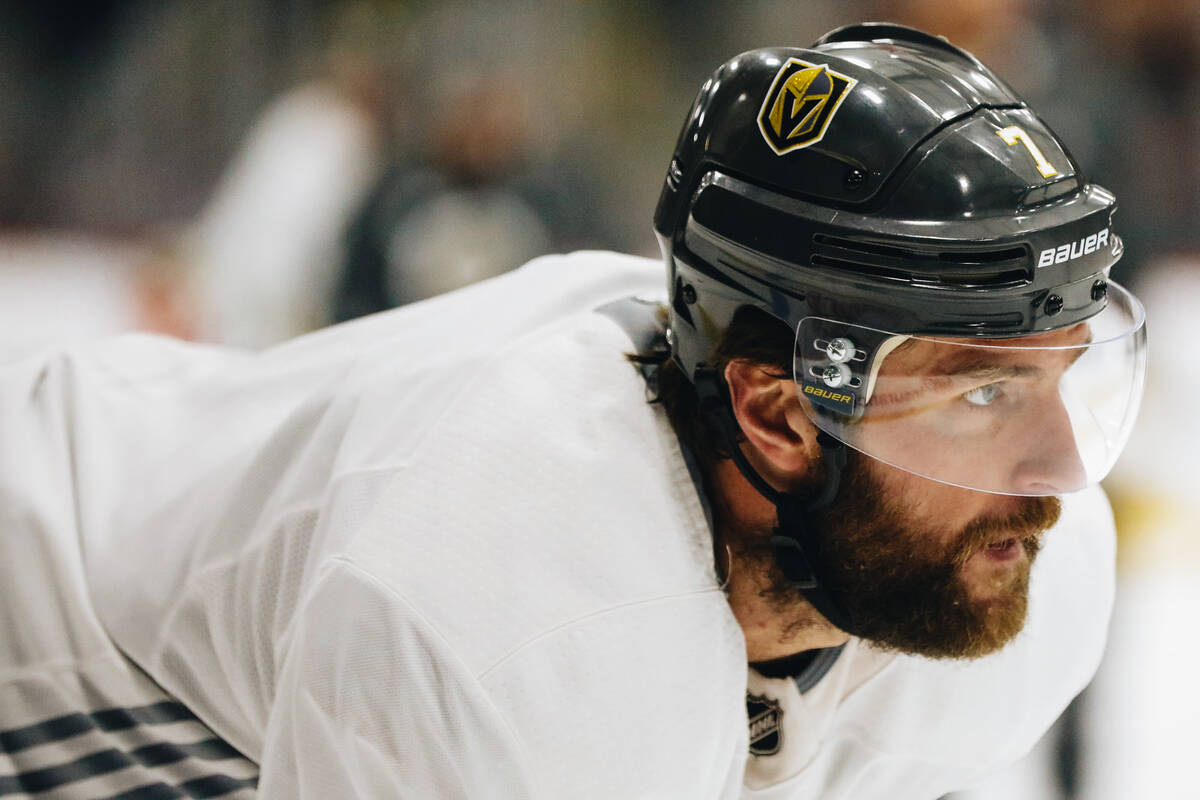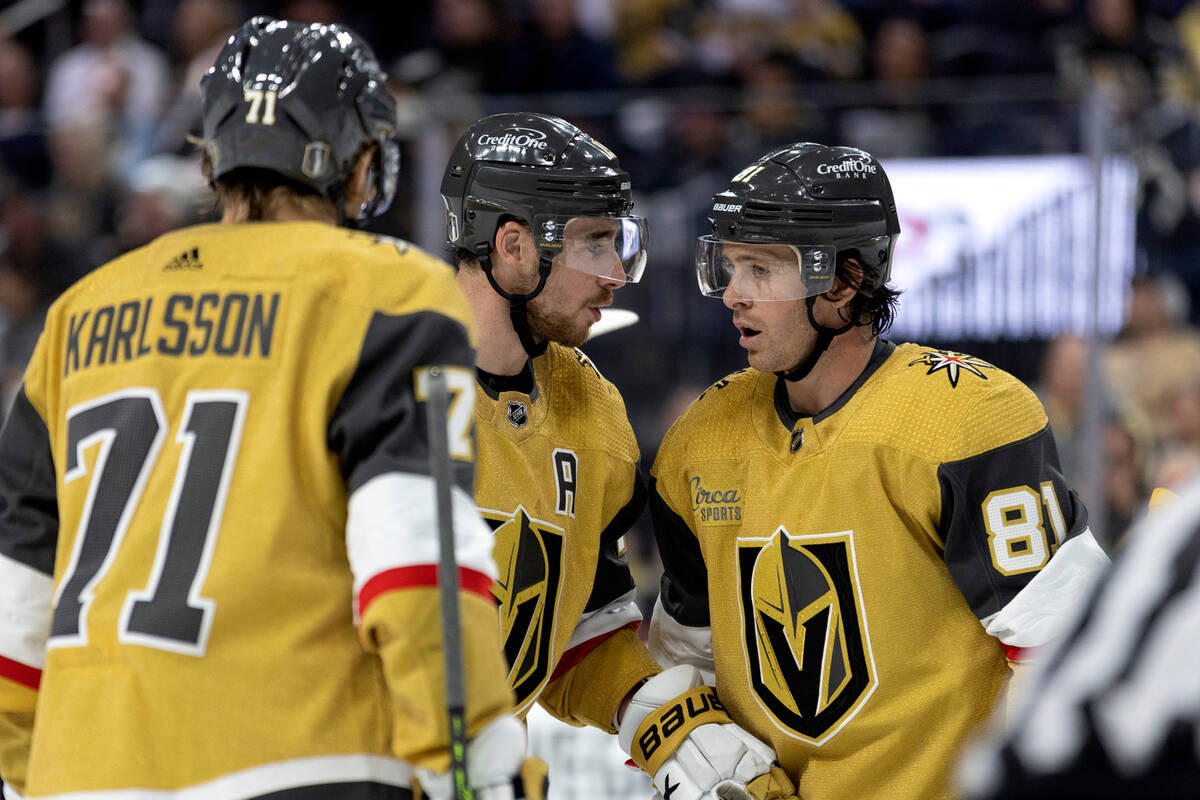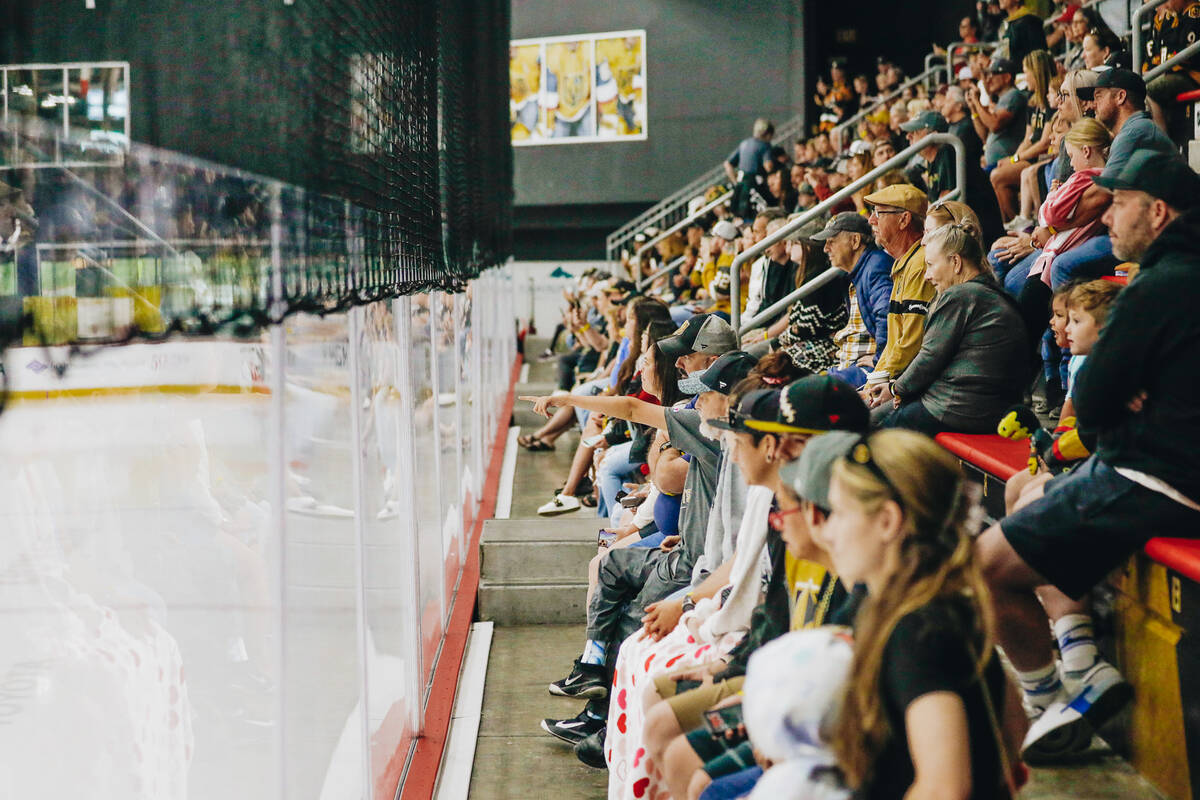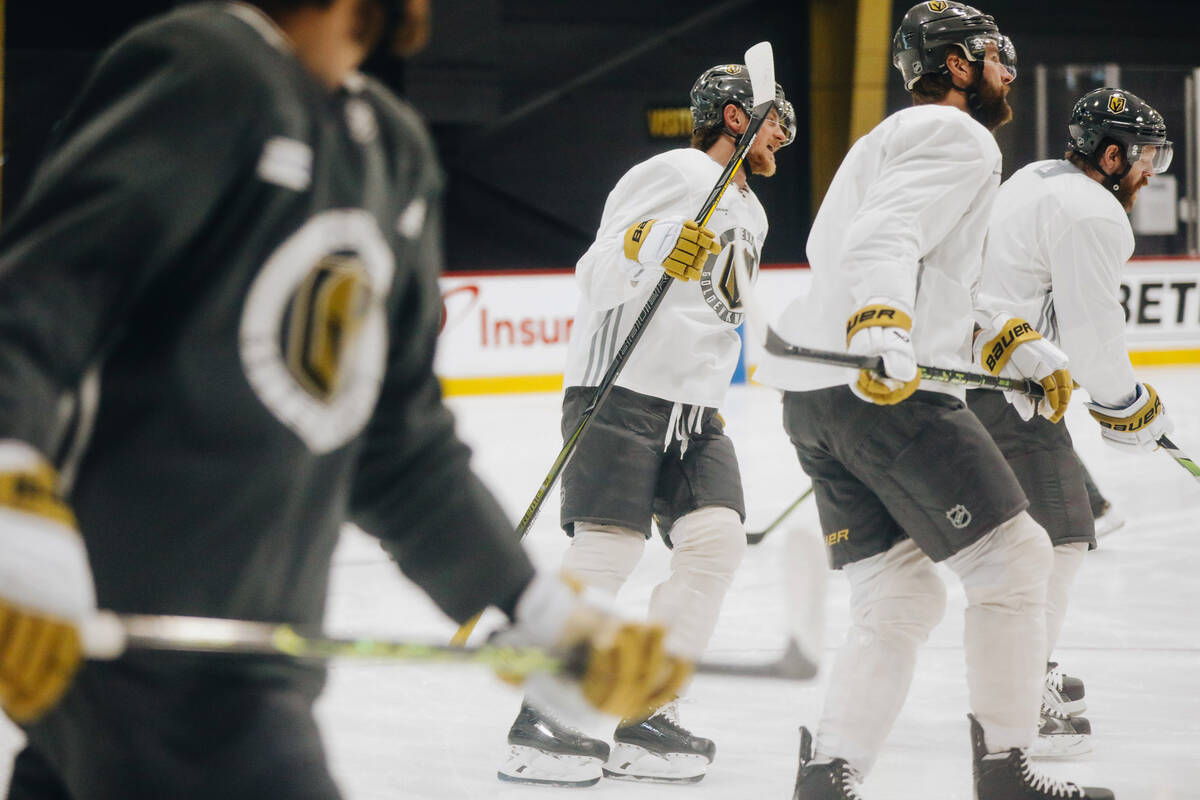 George McPhee read seven names at the 2017 NHL expansion draft before he got to the Golden Knights' selection from the Florida Panthers.
It was no surprise the Knights then-general manager said he was picking Jonathan Marchessault. The 26-year-old was coming off a 30-goal season but was still left unprotected.
Host Kathryn Tappen then said 15 words at T-Mobile Arena that changed everything: "And in addition to Jonathan Marchessault, the Vegas Golden Knights have also made a trade."
Marchessault wasn't coming to Las Vegas alone. His Panthers teammate Reilly Smith was joining him for the cost of only a fourth-round draft pick.
In the sea of success stories the Knights unearthed during the expansion draft, the two-player combination they acquired from Florida might have been the most important. Marchessault and Smith are first and second, respectively, on the franchise's all-time goals list.
Now the two original Misfits will take on their former team when the Stanley Cup Final begins Saturday at T-Mobile Arena.
"(The trade) was kind of like a whole new ballgame for me, just because I didn't know what to expect with an expansion team and how that was going to play out," Smith said. "Obviously, it turned out great. I wouldn't have changed it for anything in the world."
Marchessault was still getting his career established when he joined the Panthers in 2016.
The 5-foot-9-inch undrafted forward had made only 47 NHL appearances to that point over the course of three seasons. He then burst onto the scene with a 51-point campaign, enticing the Knights to pick him up.
What's happened since turned him into a franchise icon. No one in Knights history has more goals, assists or points than Marchessault. He was an All-Star in 2022. He crossed the 500 games played mark this year, a significant milestone that shows how far he's come.
"I built a home here," Marchessault said. "I built my career here, too. It's one of those things that I've built a lot here and it would mean a lot for me to win it for the city, but not just for them, for the group of guys here."
Smith has also been one of the pillars on which the Knights' success has been built.
He's a tremendous two-way forward, scoring 286 points in 399 games the past six seasons while becoming one of the NHL's most dangerous penalty killers. Smith's 12 short-handed goals since joining the Knights are tied for the third most in the league in that span.
The 32-year-old is also one of the team's most important figures off the ice. Smith has been one of the Knights' alternate captains since the first season. His annual summer charity softball game, "The Battle for Vegas," has raised more than $550,000 for local organizations since its inception in 2019.
"It's been a great change for me," said Smith, who signed a three-year extension in July. "Hopefully I can play the rest of my career here in Las Vegas. That'd be a great goal for me."
Marchessault said he thinks facing the Panthers again in the Final will be "no big deal."
Captain Aleksander Barkov and defenseman Aaron Ekblad are the only two players still on Florida's roster who were around his last season there in 2016-17. The general manager at the time, Dave Tallon, left the organization in 2020 and was replaced by Bill Zito. It's a new era for the Panthers.
Their loss was the Knights' gain six years ago, however. They plucked two of their most important players from Florida, and both have played key roles in all the wins that have come since.
"Those guys (have) kind of been like the leaders of it," said defenseman Brayden McNabb, one of the four other remaining original members of the Knights. "They mean a lot to this organization. They're a big reason why we're here."
Contact Ben Gotz at bgotz@reviewjournal.com. Follow @BenSGotz on Twitter.
Stanley Cup Final
Game 1 — 5 p.m. Saturday, T-Mobile Arena (TNT, TBS, truTV)
Game 2 — 5 p.m. Monday, T-Mobile Arena (TNT, TBS, truTV)
Game 3 — 5 p.m. June 8, FLA Live Arena (TNT, TBS, truTV)
Game 4 — 5 p.m. June 10, FLA Live Arena (TNT, TBS, truTV)
*Game 5 — 5 p.m. June 13, T-Mobile Arena (TNT, truTV)
*Game 6 — 5 p.m. June 16, FLA Live Arena (TNT, TBS, truTV)
*Game 7 — 5 p.m. June 19, T-Mobile Arena (TNT, TBS, truTV)
*If necessary