Knights erupt in 3rd period, grab 1-0 lead in Stanley Cup Final
Updated June 4, 2023 - 7:22 am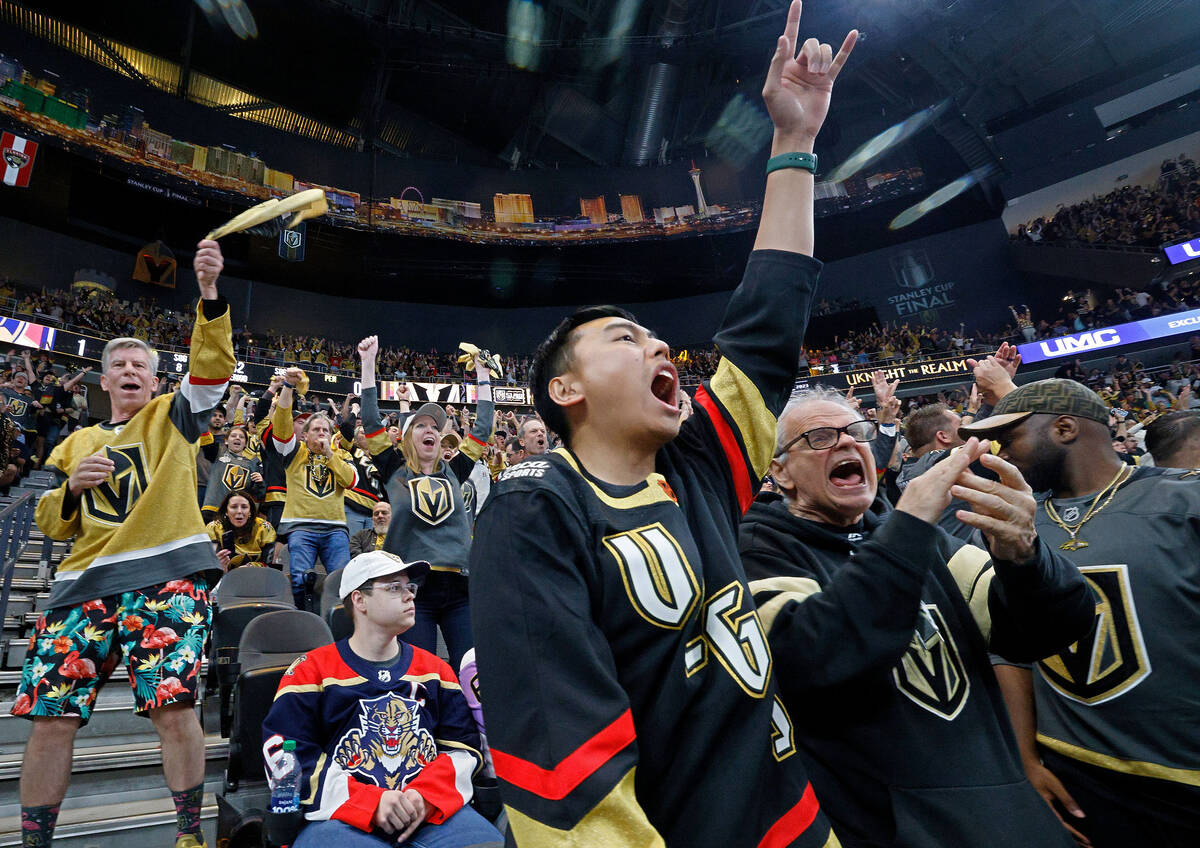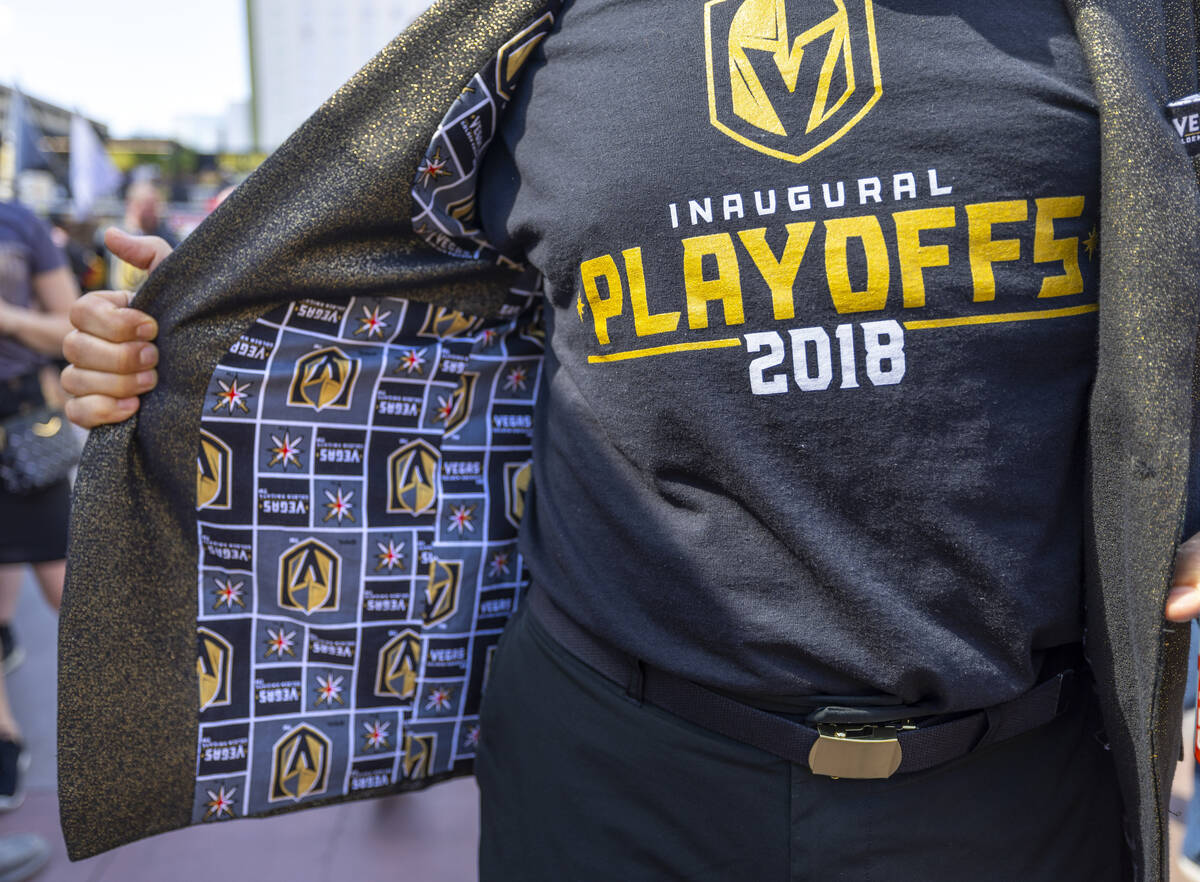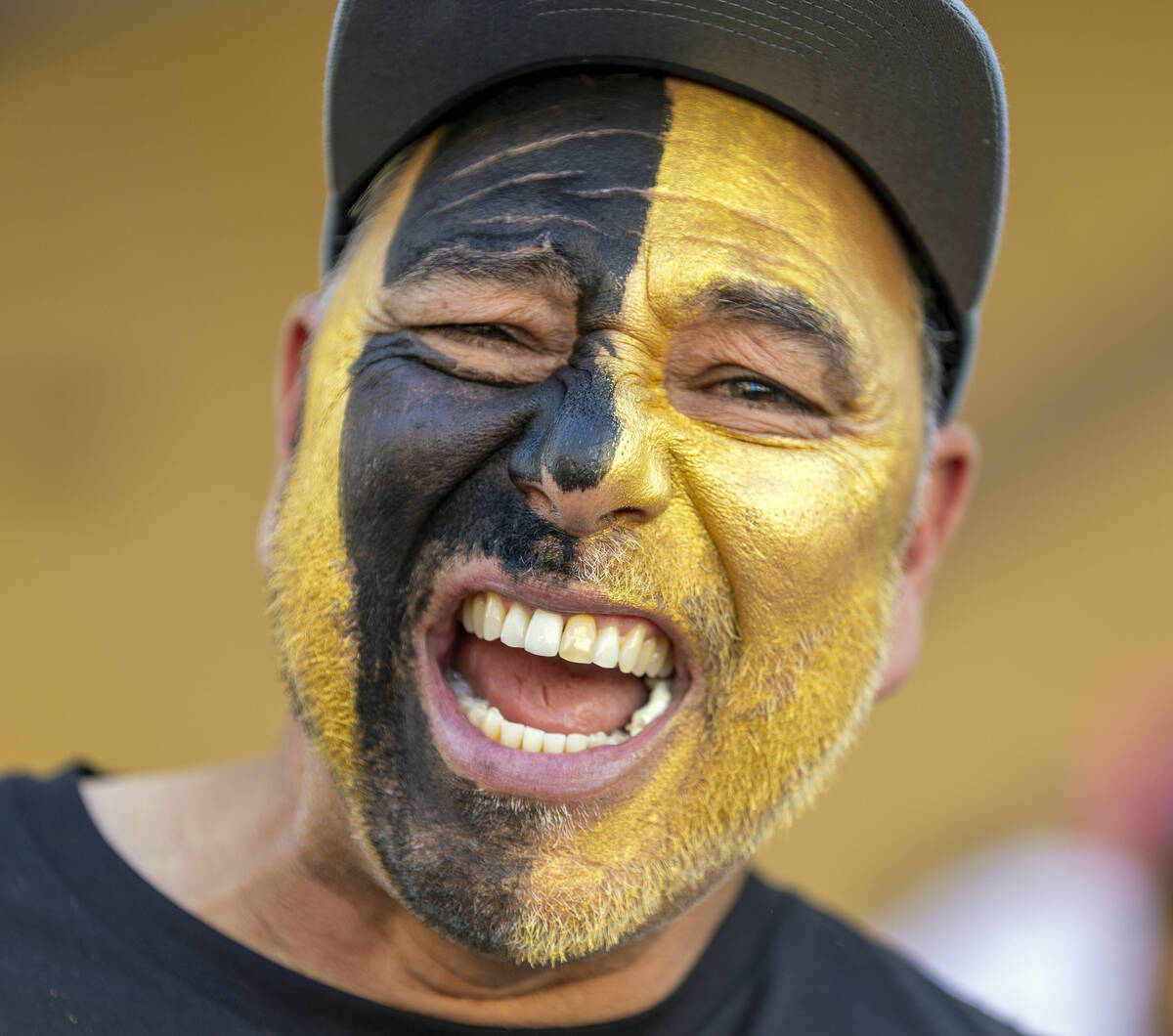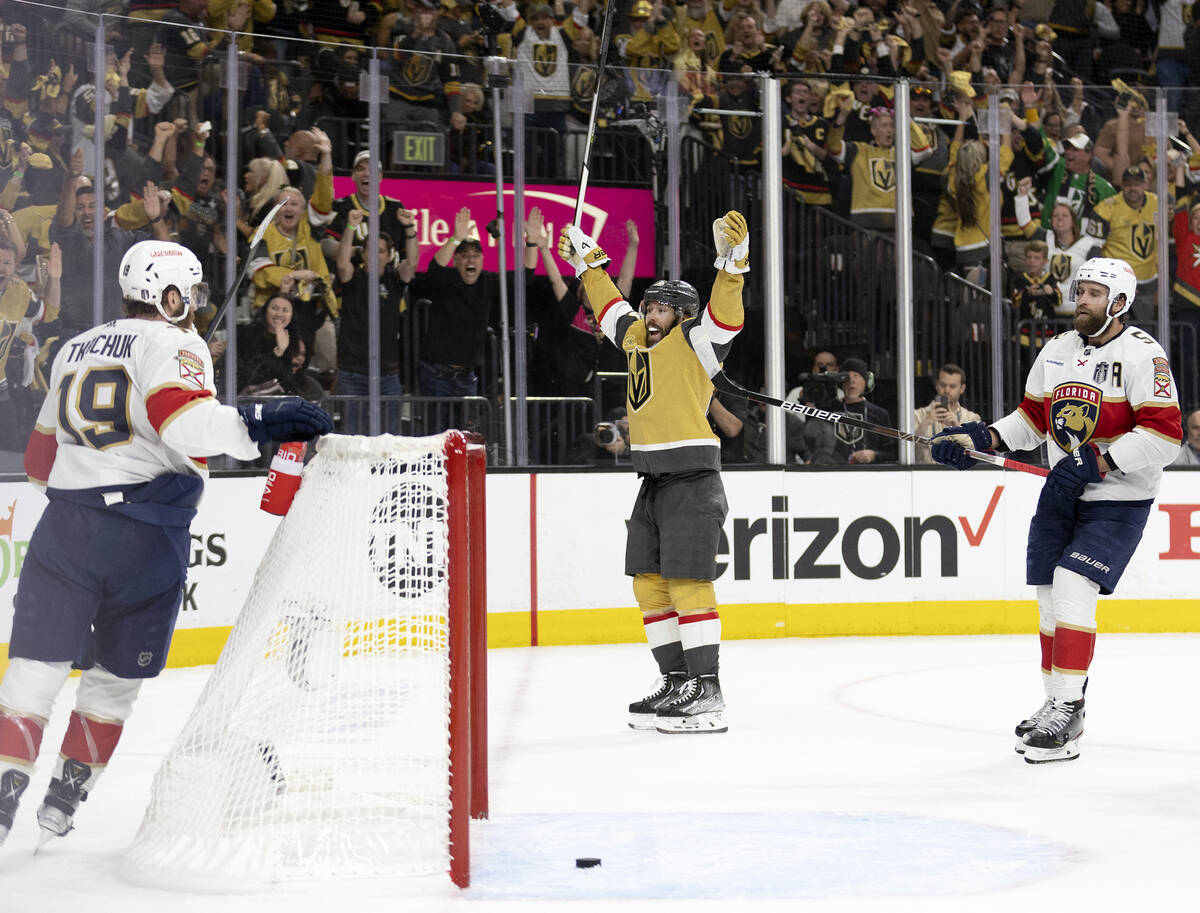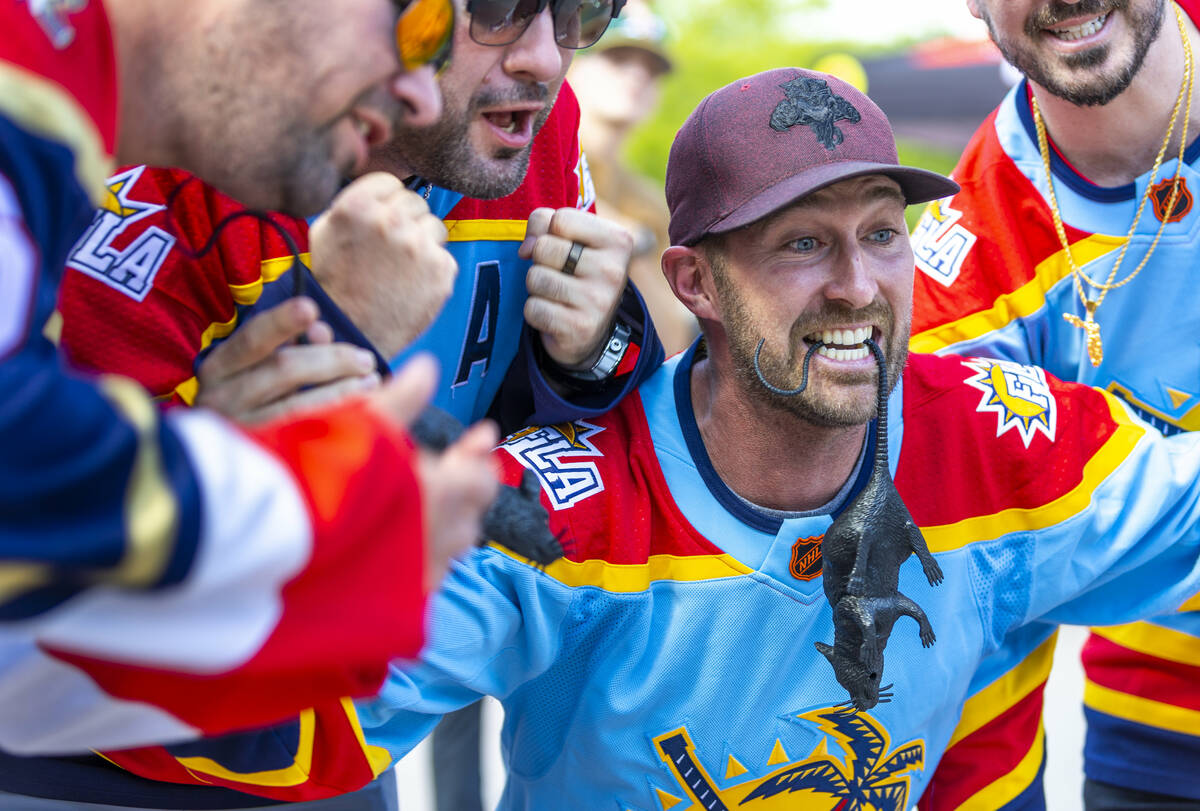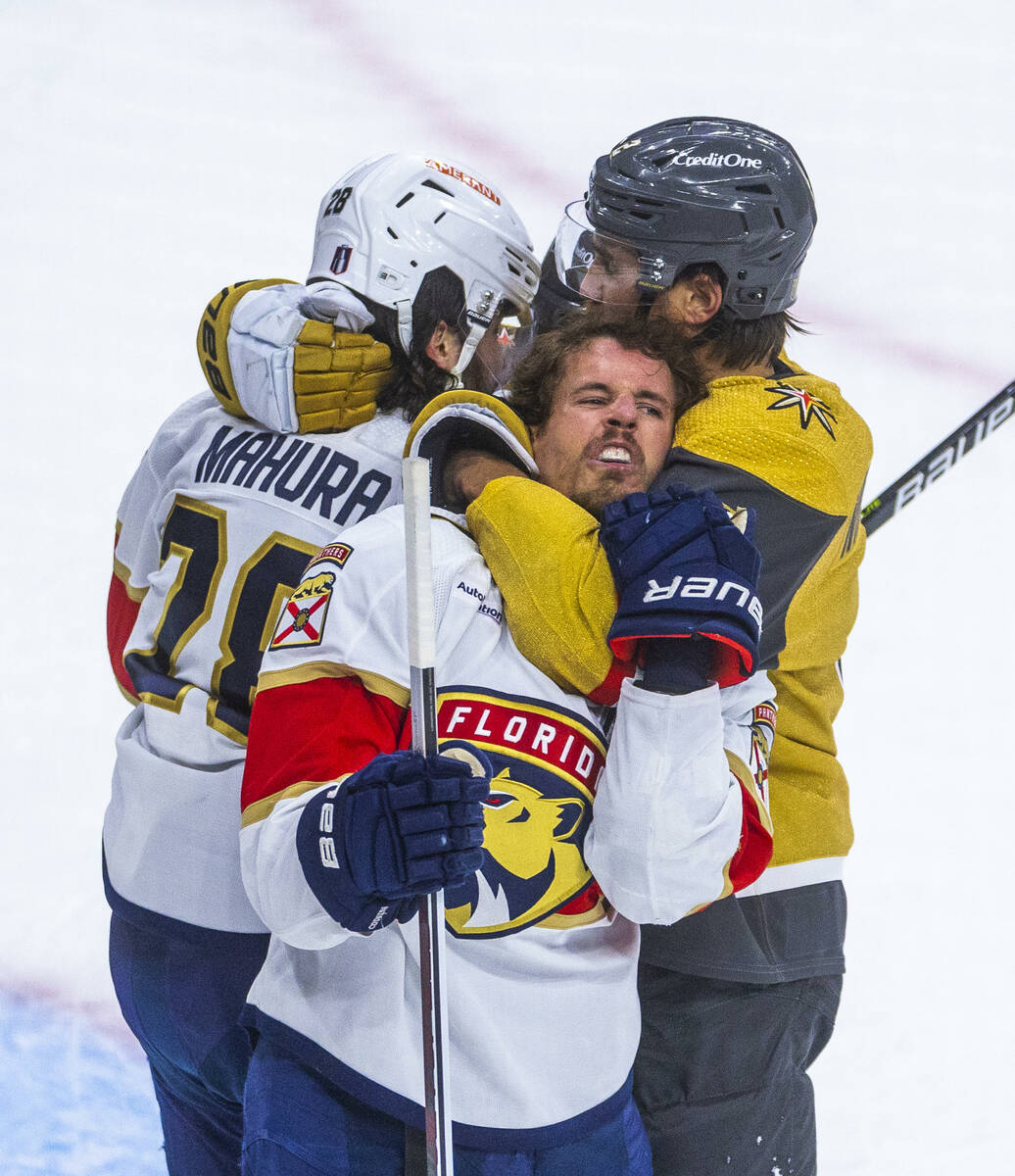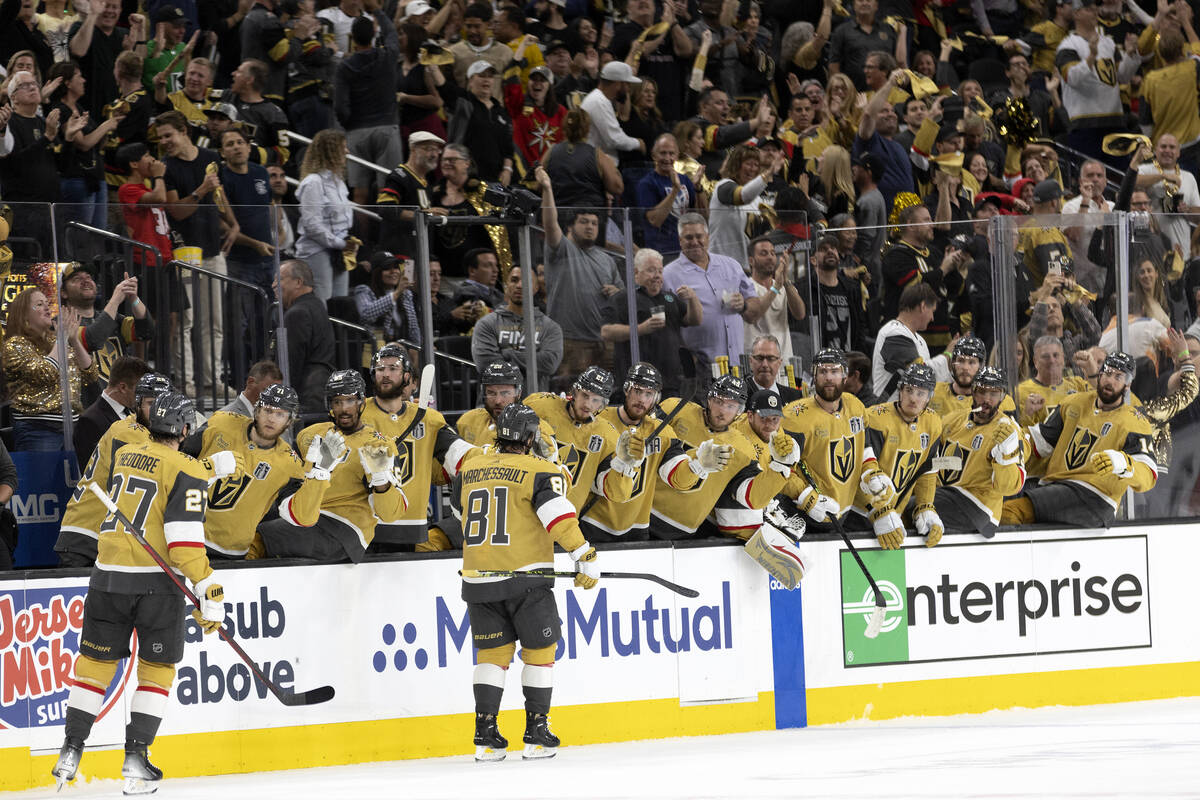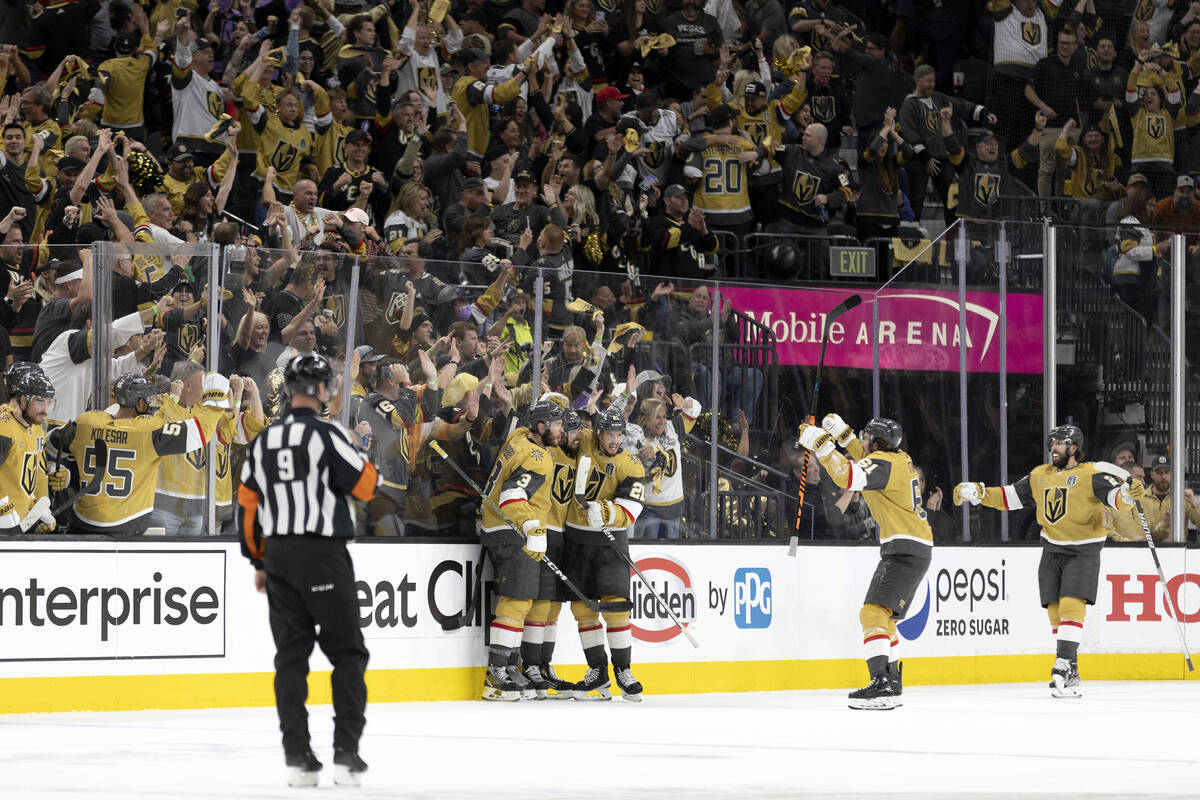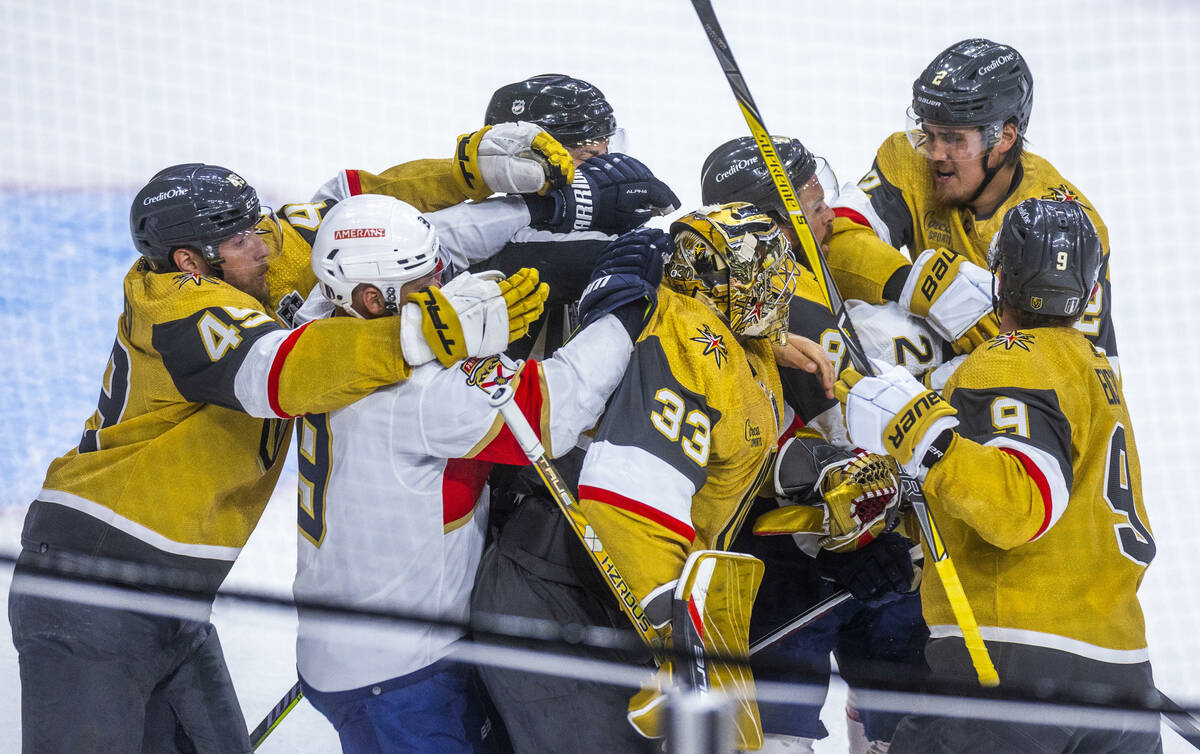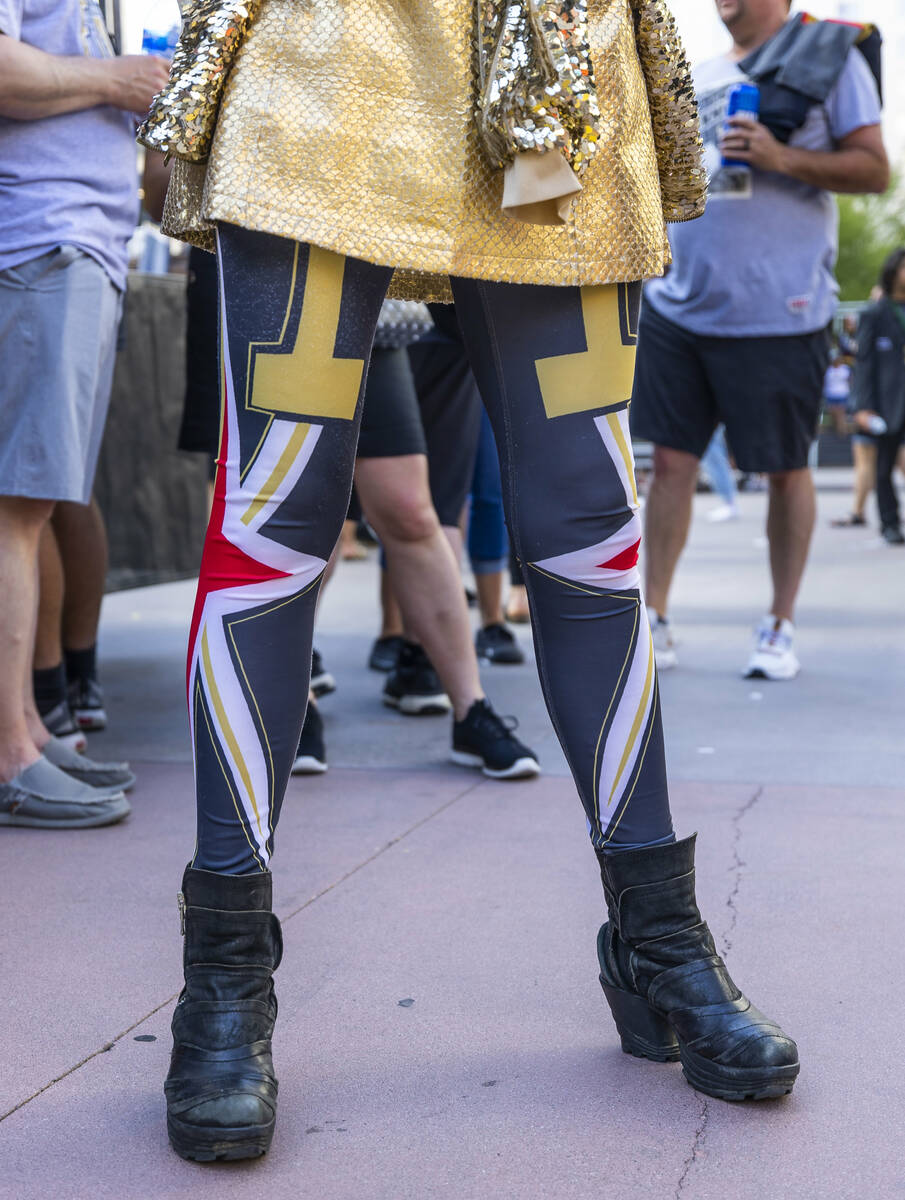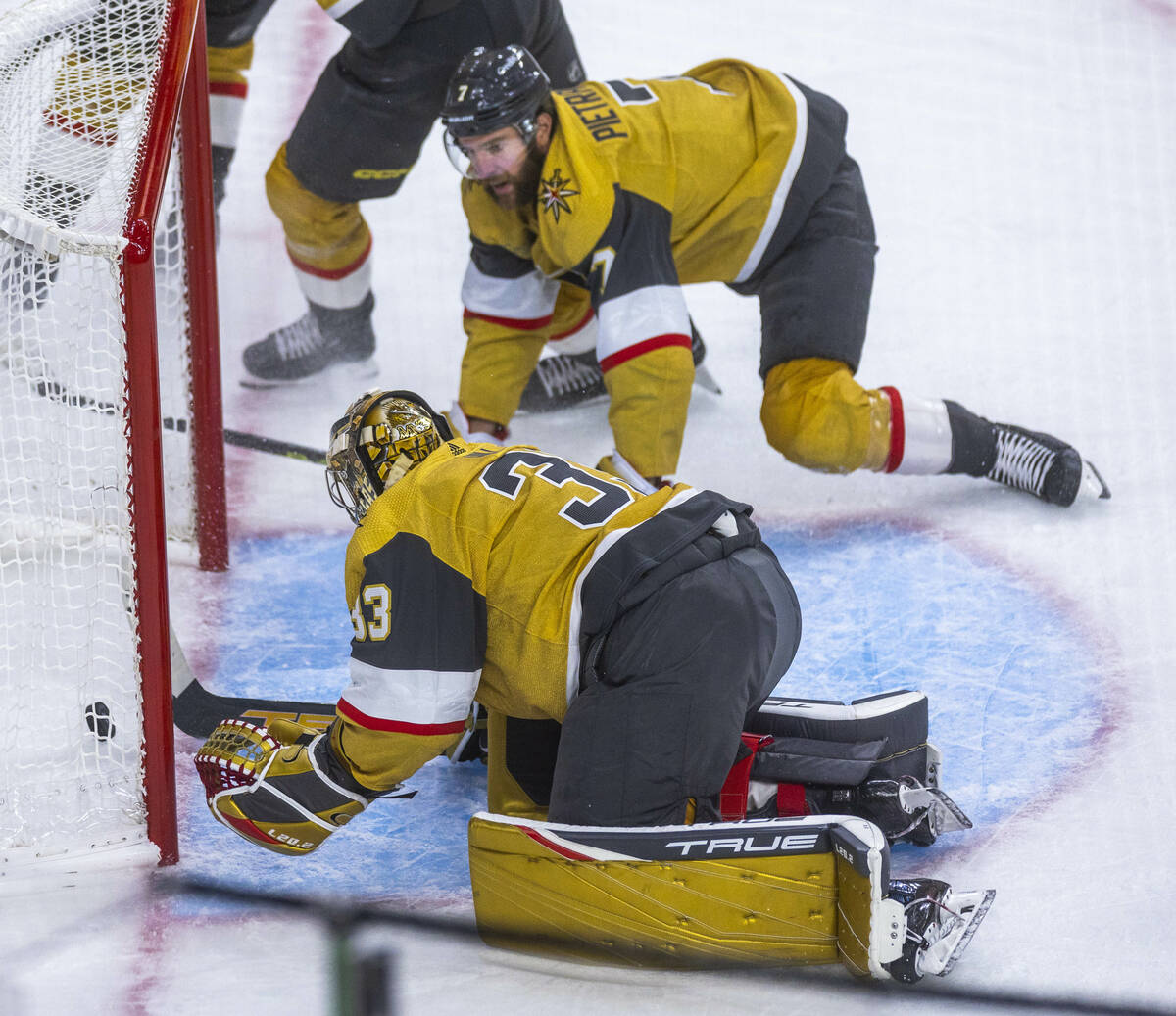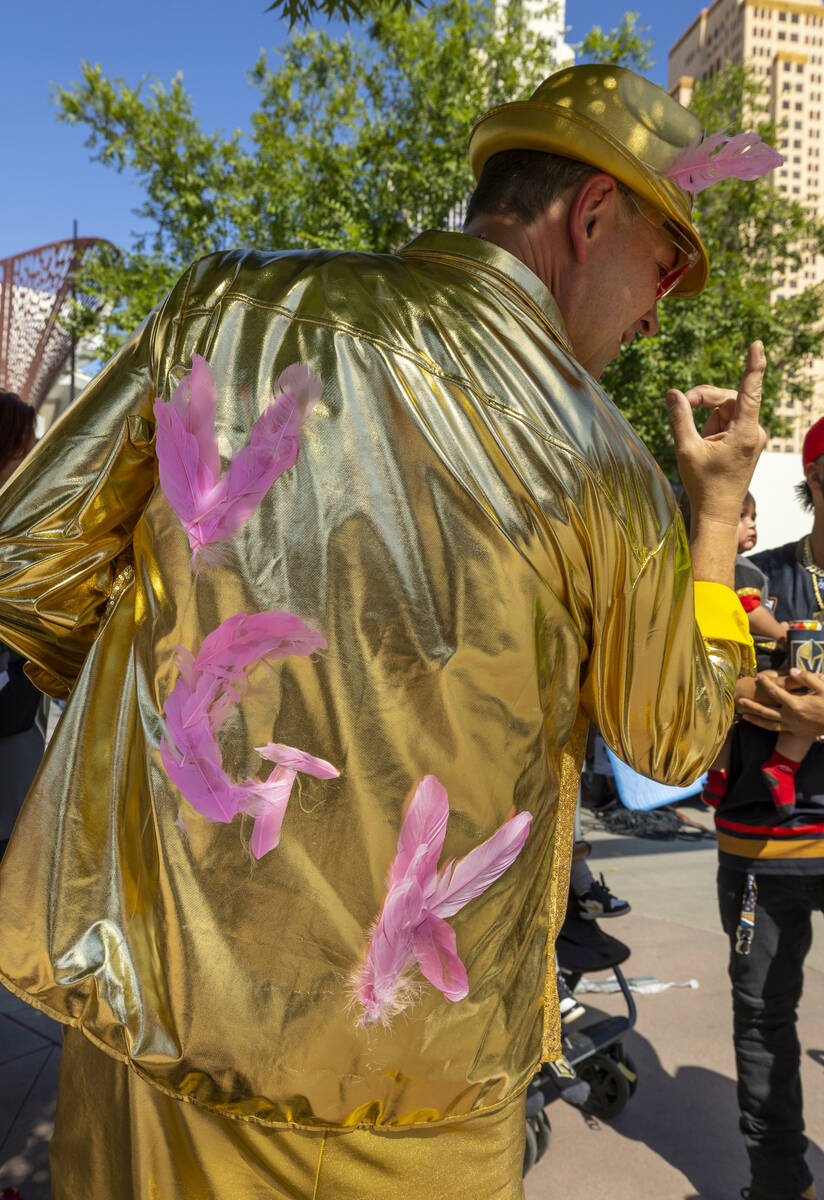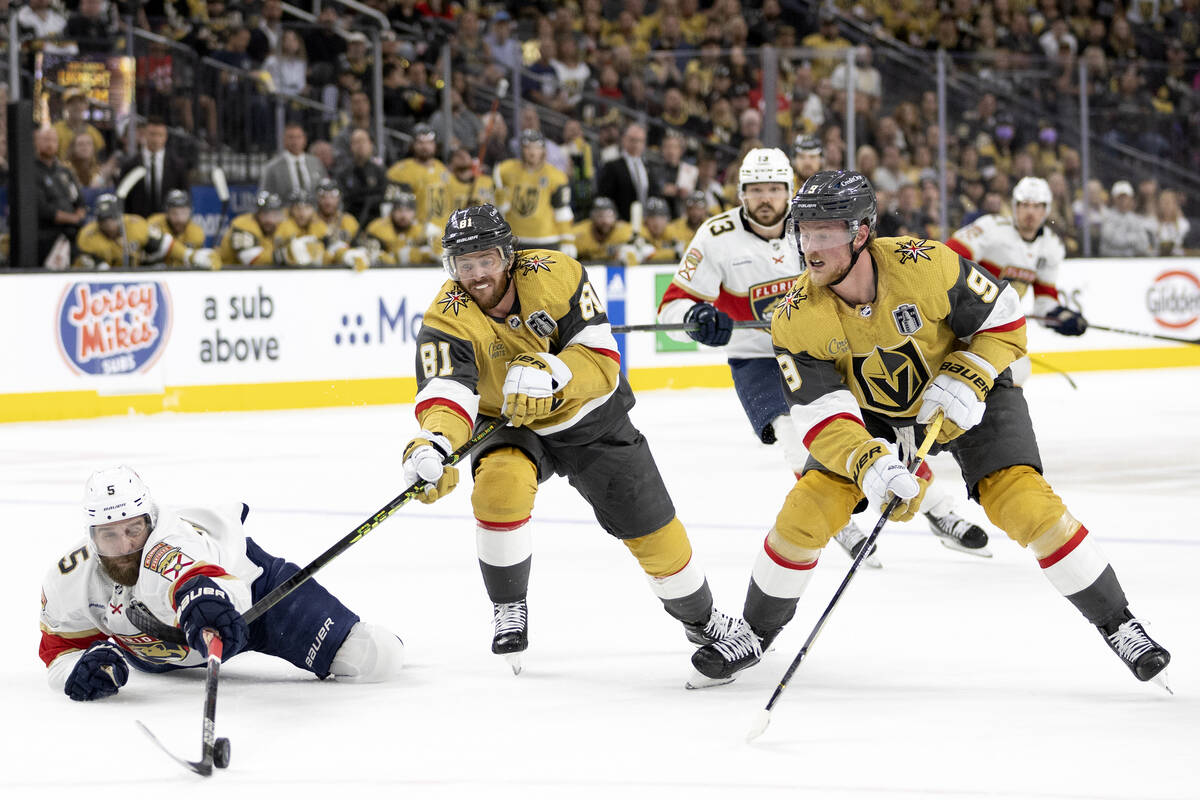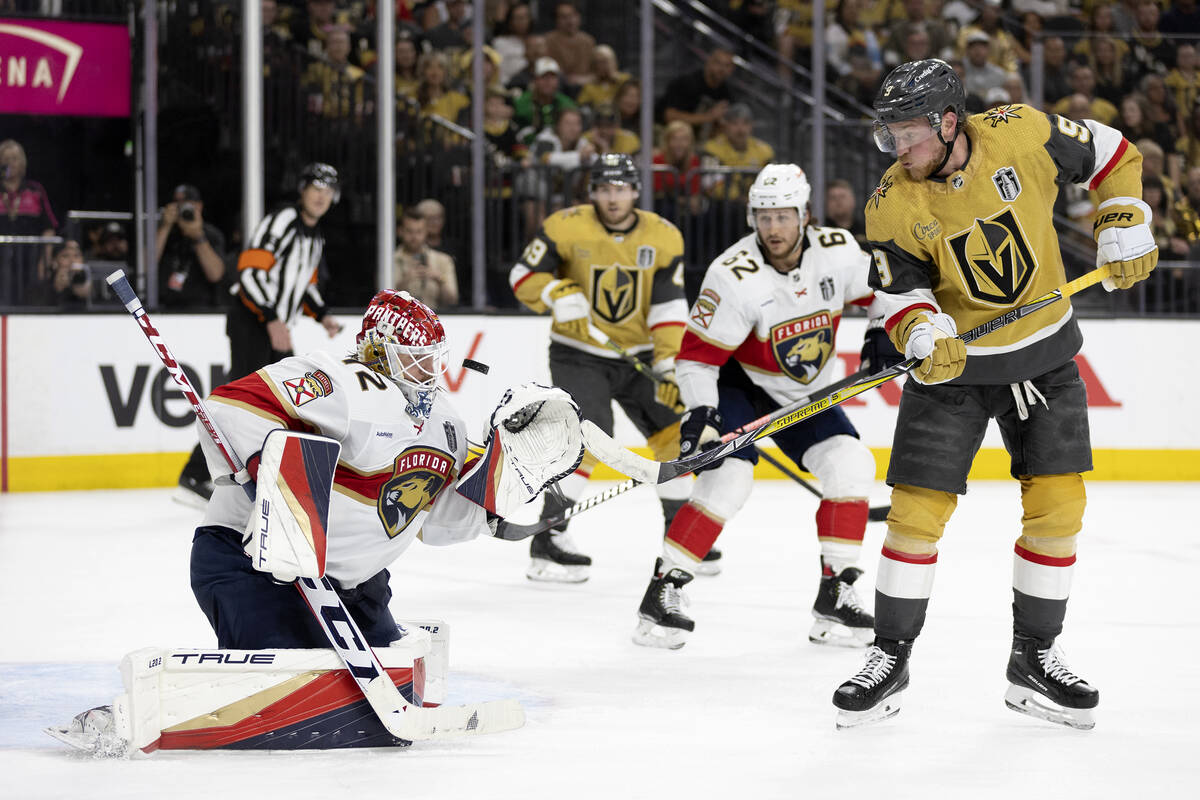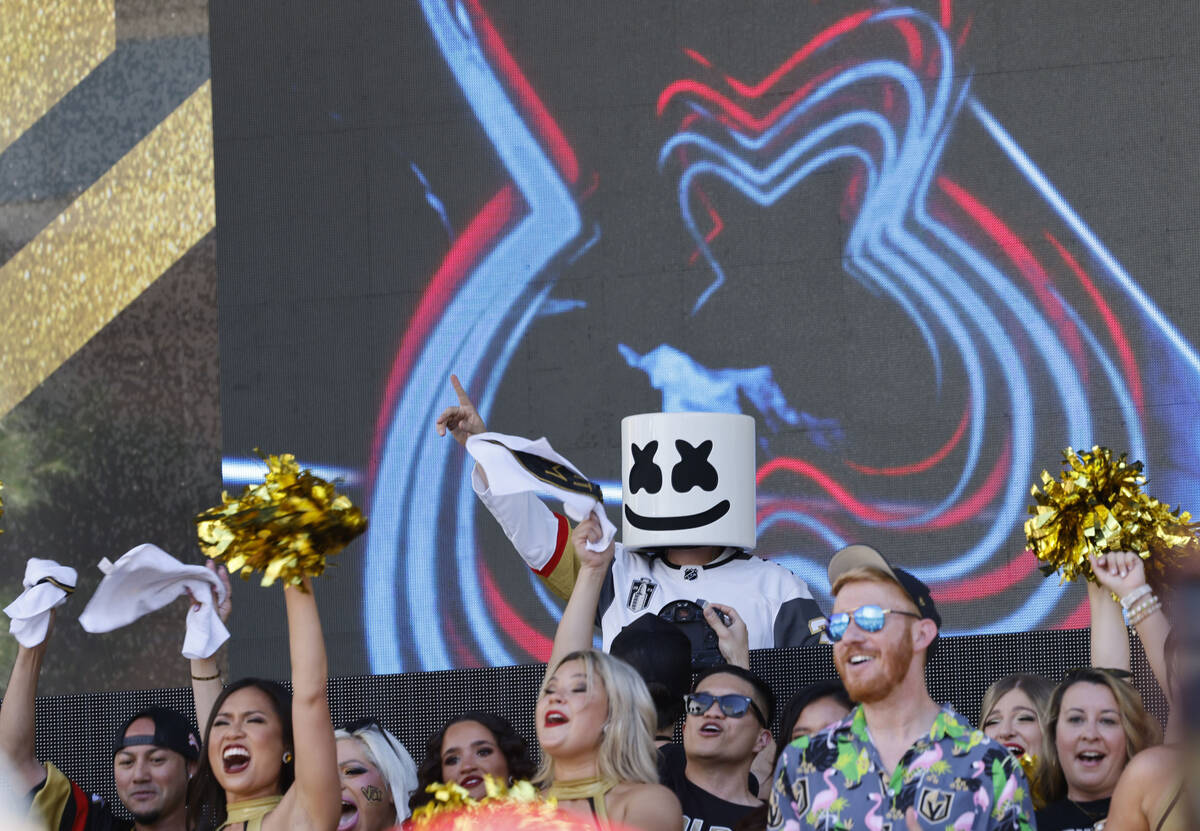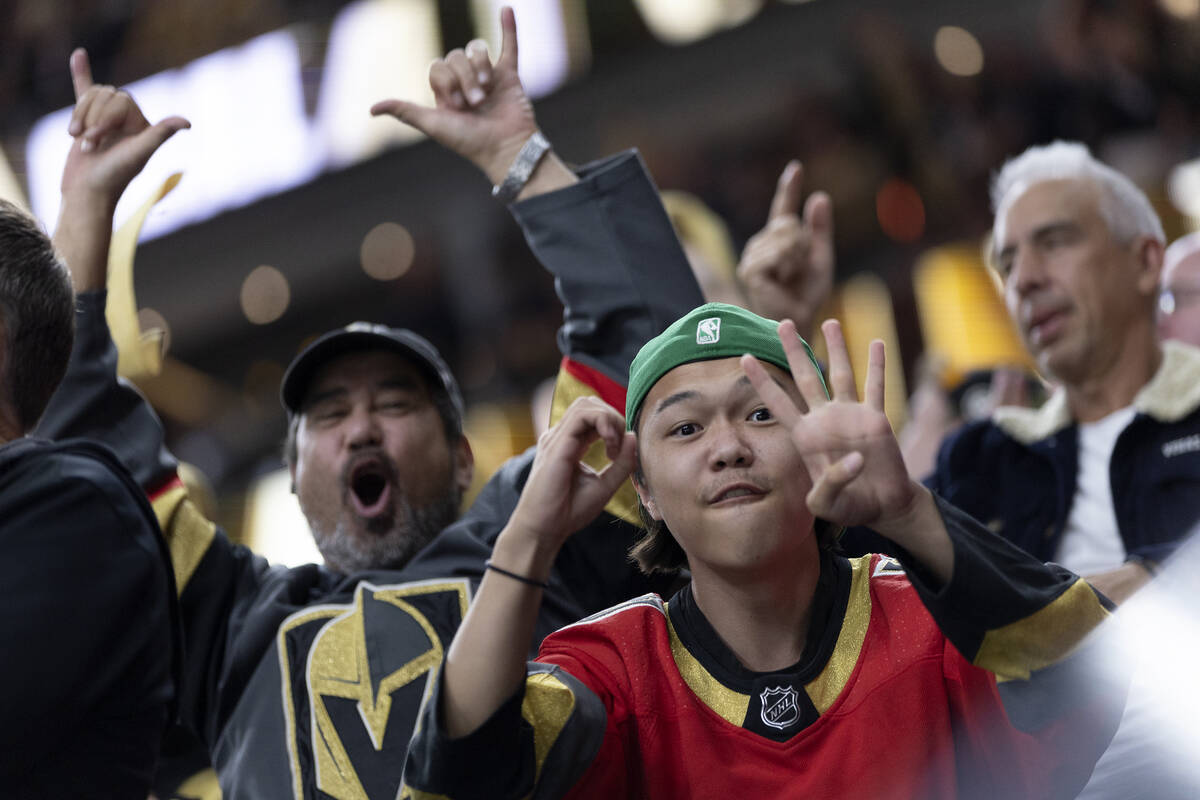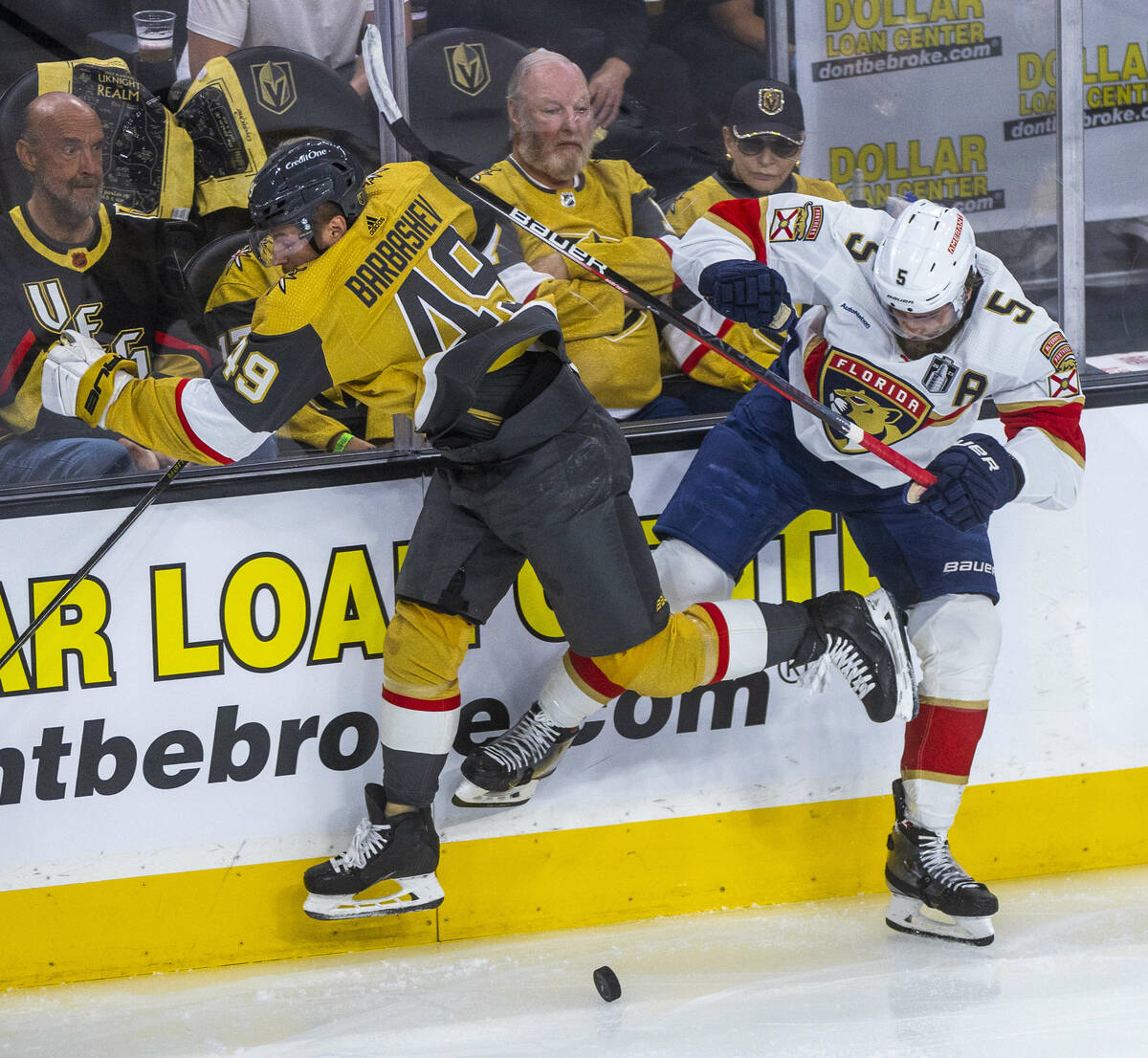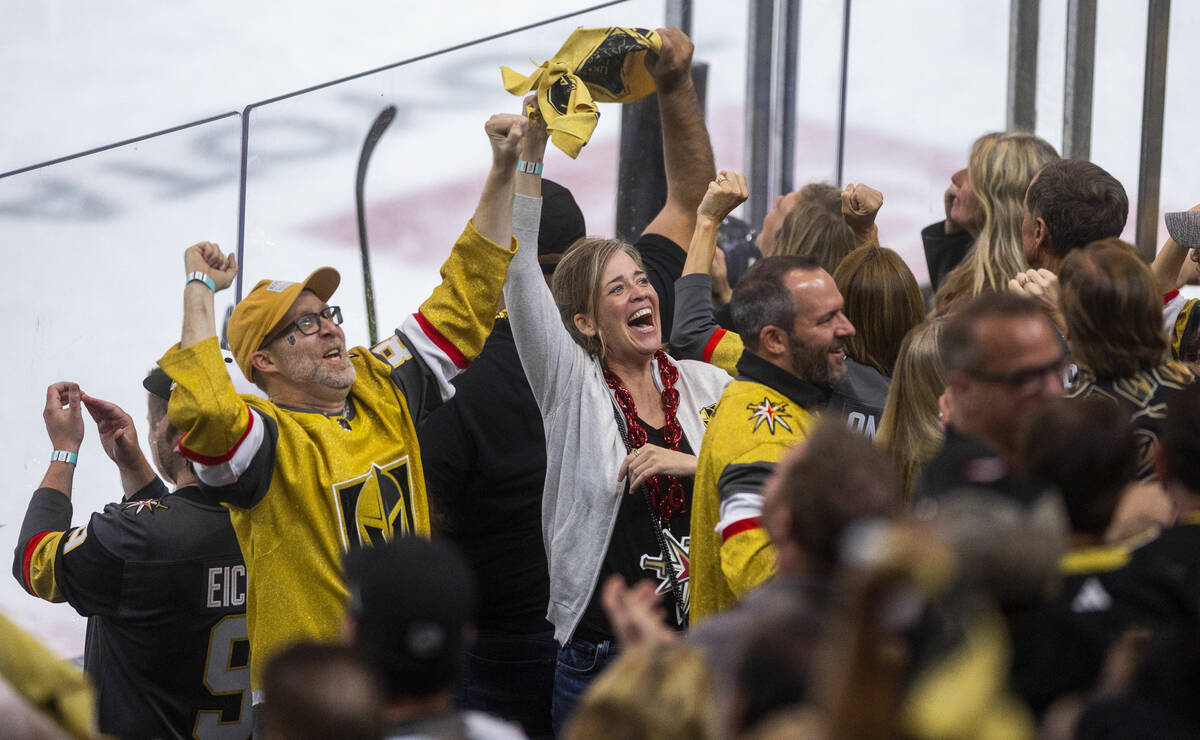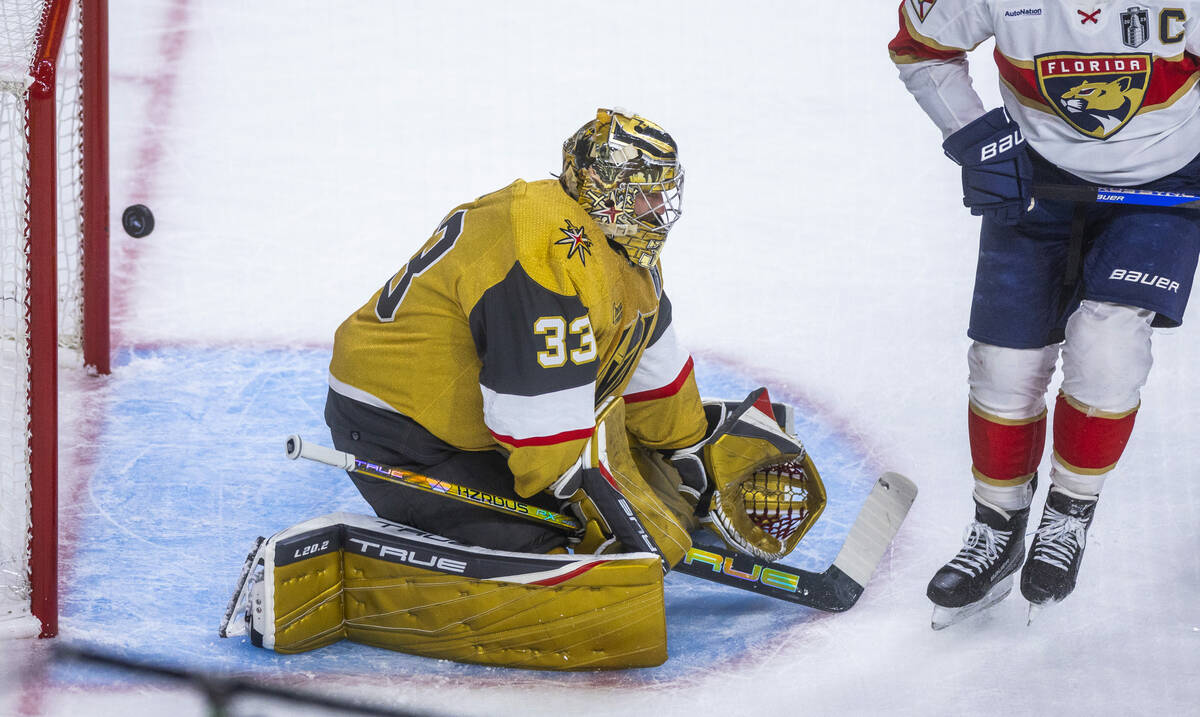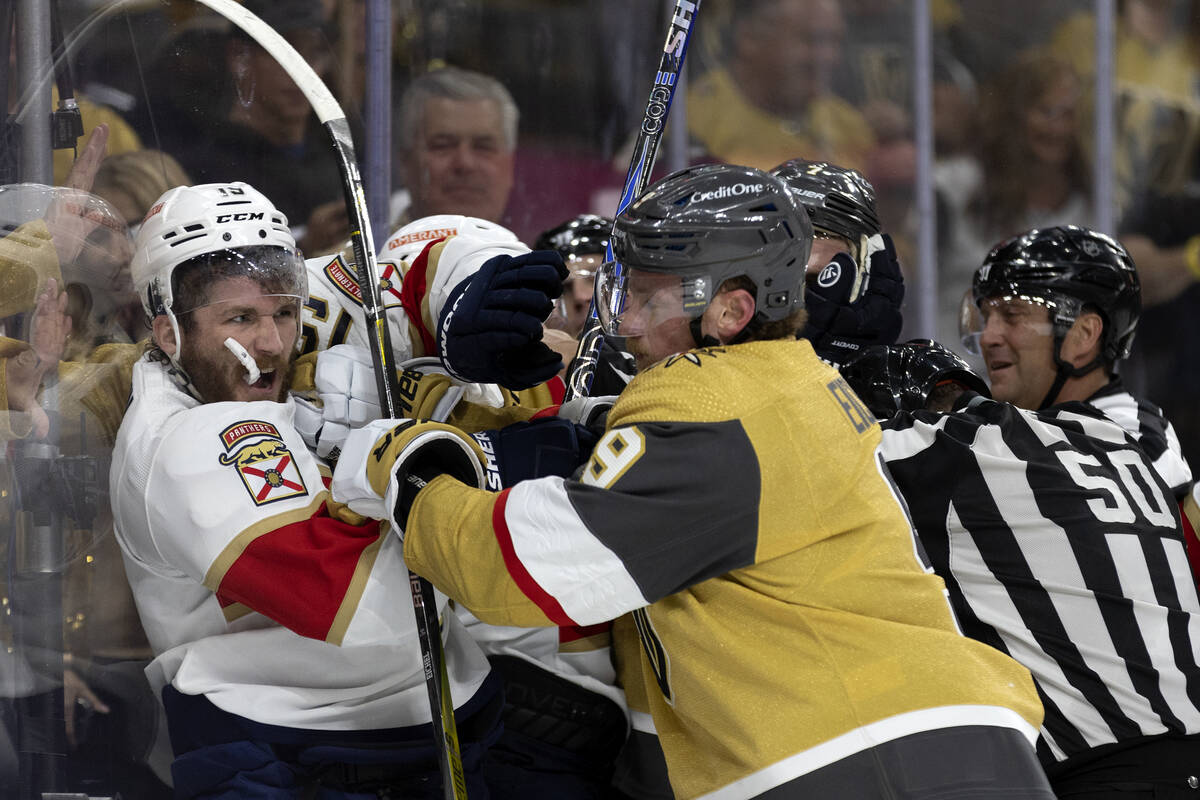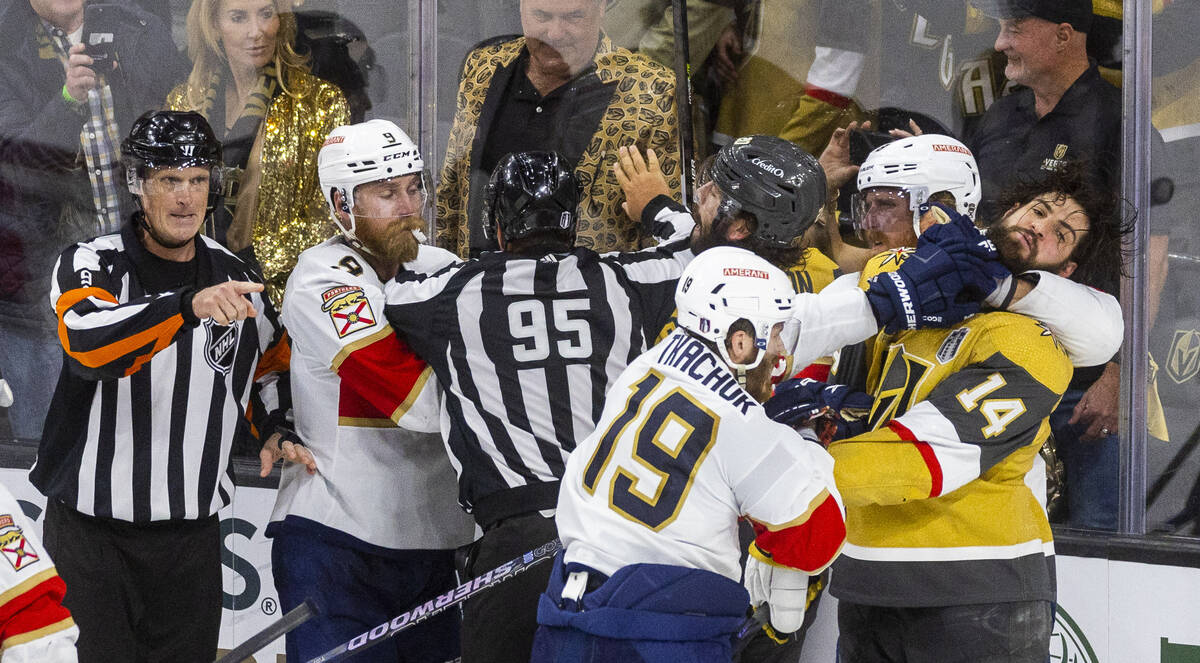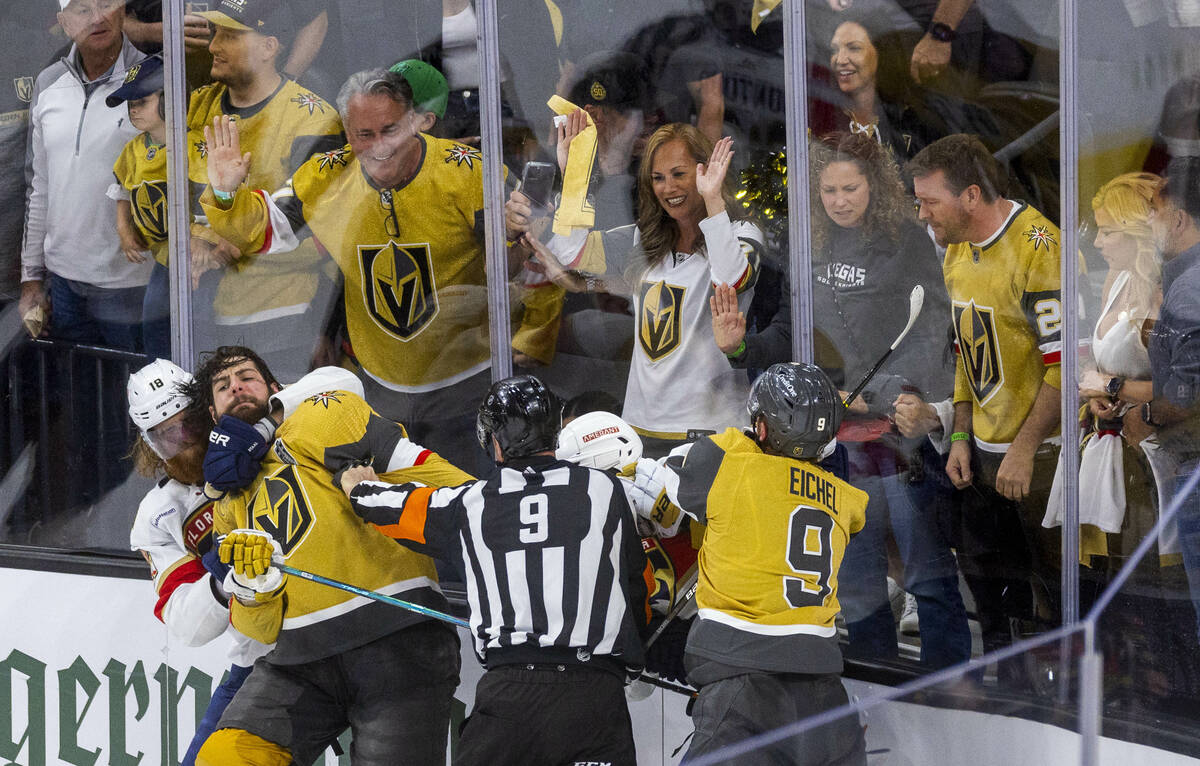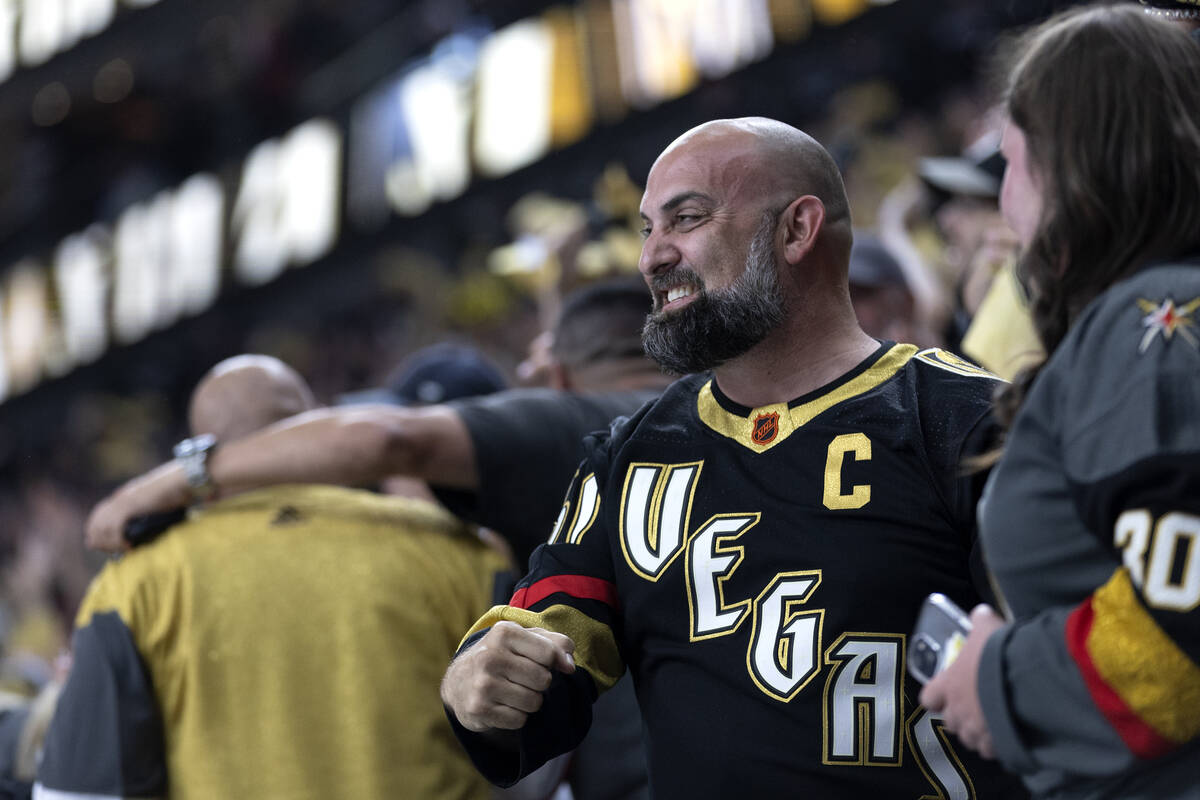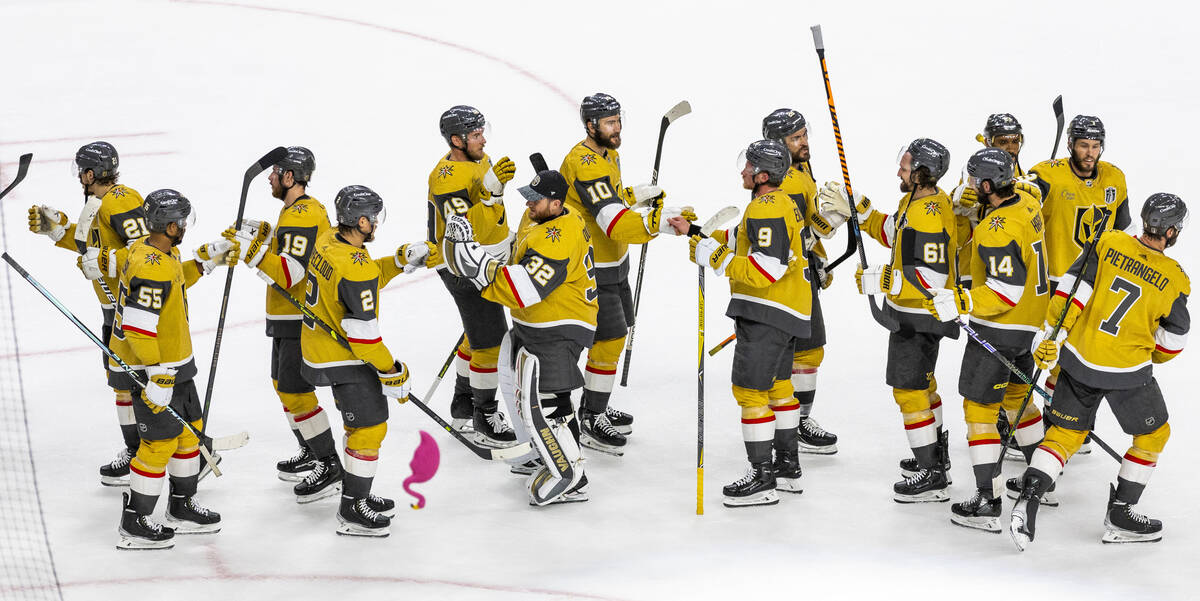 Shea Theodore broke ankles at the blue line. Mark Stone knocked pucks out of the air with ease. Adin Hill covered parts of the net that seemed impossible.
The Golden Knights started the Stanley Cup Final with some of their key players putting their best attributes on display Saturday at T-Mobile Arena. It's no surprise then that they emerged with a victory.
Theodore got his first goal of the playoffs, Stone had a signature steal-and-score, and Hill made 33 saves to help the Knights win Game 1 against the Florida Panthers 5-2.
Teams that take the series opener have gone on to win the final 63 of 83 times since it became a best-of-seven. The Knights still aren't ready to relax after one victory. They took Game 1 against the Washington Capitals in their previous trip to the final in 2018 and then lost four straight.
"It's a good feeling, but at the same time, we're not even close to being done here," Theodore said. "We have three more wins to go."
The Knights only needed to win a period to win a game.
They were tied 2-2 at the second intermission after some incredible moments of back-and-forth action in front of an energetic announced crowd of 18,432 that included rapper Lil Jon, actor Owen Wilson and Jon Taffer from the TV show "Bar Rescue."
That's when some of their best players took over.
Center Jack Eichel and left wing Ivan Barbashev streaked through the neutral zone on a two-on-two, then recovered the puck when Barbashev's shot was stopped. Barbashev then passed the puck over to defenseman Zach Whitecloud, who fired a wrist shot past goaltender Sergei Bobrovsky to give the Knights a 3-2 lead 6:59 into the third.
"Pretty exciting," Whitecloud said. "Obviously, any way you can contribute, that's what every guy on this team is looking to do."
From there, Stone did what he does best.
He knocked a puck out of midair with 6:19 left in the third period and then beat Bobrovsky to put his team up 4-2. It was a play that put on perfect display the hand-eye coordination and stick work that makes Stone one of the NHL's best two-way players.
Left wing Reilly Smith sealed the win with an empty-net goal, his fourth in six final appearances.
That led to a parade of congratulatory hugs for Hill. The 27-year-old was as massive as his 6-foot-4-inch frame to improve to 8-3 in his first postseason. Hill, who didn't become thestarter until Laurent Brossoit suffered a lower-body injury in Game 3 of the second round, made some absurd stops to keep the Knights in the game.
None loomed larger than the one he made 50 seconds into the second with the score tied 1-1. Defenseman Brandon Montour and right wing Matthew Tkachuk made two quick passes to set up left wing Nick Cousins for a tap-in at the top of the crease.
Hill reached back with his stick to deny the former Knight with the butt end of his blade, and defenseman Alex Pietrangelo blocked Cousins' follow-up attempt to clear the danger. It was reminiscent of the stick save Capitals goaltender Braden Holtby made at the same end of the ice in Game 2 in 2018.
"I was on the ice, so he bailed me out," said Eichel, who finished with two assists. "I'm sure we'll be seeing that on the highlight reel for a long time, right? That's a pretty incredible save. It's a big moment in the game."
It wasn't the only impressive moment from Hill. He made two stops in quick succession on center Sam Bennett later in the second and stopped a breakaway from right wing Sam Reinhart in the third.
He outdueled Bobrovsky, who entered Saturday as one of the hottest goaltenders in the playoffs. He and the Panthers were 11-1 in their past 12 games and allowed only 27 goals in that span. Bobrovsky gave up four on 33 shots in Game 1. He allowed more than three for the first time in 11 starts.
One of them was to Theodore, who entered Saturday on a 27-game goal drought. He hadn't scored since the Knights' previous meeting with Florida on March 7. But he showed off his incredible skating skills with 9:06 remaining in the second period, dancing around right wing Anthony Duclair before flinging a wrist shot into the net.
"Having not scored so far in the playoffs, I was looking for one," Theodore said. "I guess tonight's a pretty good night to get the first one."
Duclair answered off a faceoff with 11 seconds left in the second to tie the game 2-2. The teams also traded goals in the first.
Center Eric Staal scored a short-handed goal 9:40 into the game. That set up the Knights' ninth comeback victory of the playoffs, tied for the third-most in NHL history.
Right wing Jonathan Marchessault equalized with a power-play goal with 2:42 left in the third. That extended his point streak to six games and gave him his first-ever goal in the final.
"Obviously, there's a lot of stakes involved, and playing is everybody's dream," Marchessault said. "I thought tonight we played pretty well. We played our composed game, and we didn't get too heated like they did there at the end. I think that's winning hockey."
Contact Ben Gotz at bgotz@reviewjournal.com. Follow @BenSGotz on Twitter.
Stanley Cup Final
Game 1 — Knights 5, Panthers 2
Game 2 — 5 p.m. Monday, T-Mobile Arena (TNT, TBS, truTV)
Game 3 — 5 p.m. Thursday, FLA Live Arena (TNT, TBS, truTV)
Game 4 — 5 p.m. Saturday, FLA Live Arena (TNT, TBS, truTV)
*Game 5 — 5 p.m. June 13, T-Mobile Arena (TNT, truTV)
*Game 6 — 5 p.m. June 16, FLA Live Arena (TNT, TBS, truTV)
*Game 7 — 5 p.m. June 19, T-Mobile Arena (TNT, TBS, truTV)
* If necessary