Knights fulfill dying fan's wish, bring Stanley Cup to grave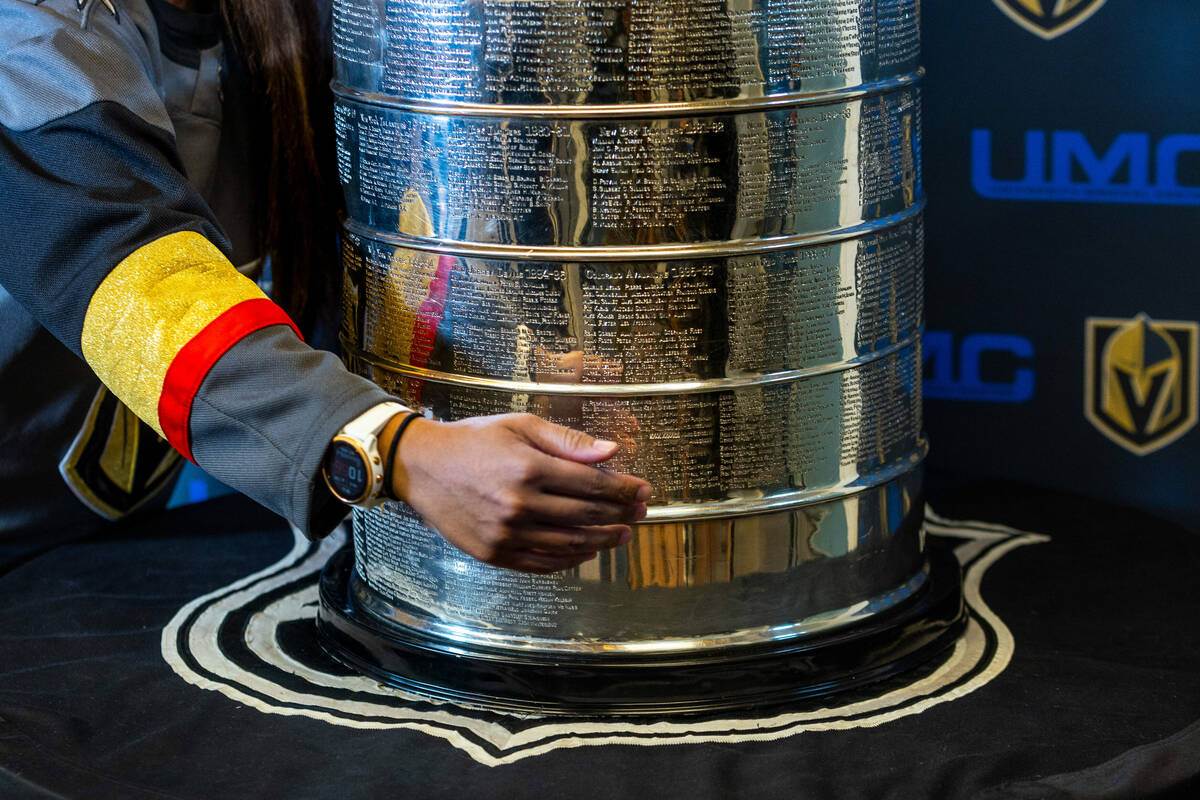 The Golden Knights fulfilled the wish of a dying fan, bringing the Stanley Cup to his gravesite this month.
Michael Bronowitz of Las Vegas died in 2021, and one of his final requests was to have the famous trophy awarded to the NHL champion brought to his resting place if the Knights ever won it.
The Knights defeated Florida in five games in June to capture their first championship. As part of his day with the Stanley Cup on Sept. 8, Kerry Bubolz, Knights president and chief operating officer, visited Bronowitz's grave at Bunker's Memory Gardens Cemetery.
"It was the right thing," Bubolz said. "And as I look back to the day, that was one of my funnest moments, even though I was there probably 20 minutes, because of the joy you could see on (his family's) face from what a fan he was."
According to SinBin.Vegas, Bronowitz moved to Las Vegas in 2011 and was a converted New York Rangers fan. He celebrated his 51st birthday in Section 18 of T-Mobile Arena, watching the Knights' 6-3 victory over the Colorado Avalanche on June 10, 2021, that clinched the Western Conference semifinal series.
But three days later, Bronowitz tested positive for COVID-19. He died soon after.
Bronowitz's wife, Connie, made sure his Stanley Cup request was realized and approached Bubolz during a playoff game last season. She followed up with emails to Bubolz during the summer after the Knights won the title.
Bubolz, who also visited UMC hospital and the Henderson Police Department during his day with the Cup, walked through the cemetery with the Knights' "John Wick Mode" intro music blasting and displayed the trophy near Bronowitz's headstone. A photo of Bronowitz was placed inside the bowl.
"You could just feel that appreciation (from the family), and that was a nice feeling," Bubolz said. "I'm glad we did it."
Contact David Schoen at dschoen@reviewjournal.com or 702-387-5203. Follow @DavidSchoenLVRJ on X.