Knights goaltender impressive in 1st NHL start in 11 months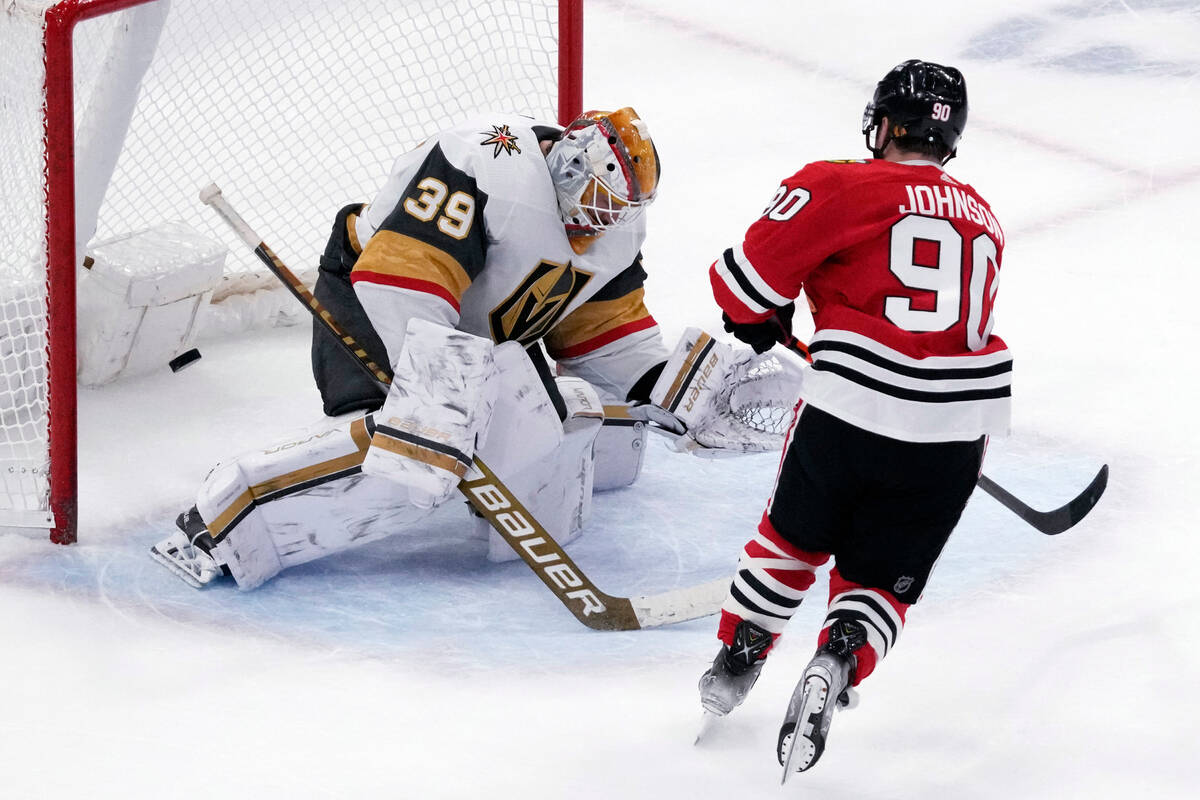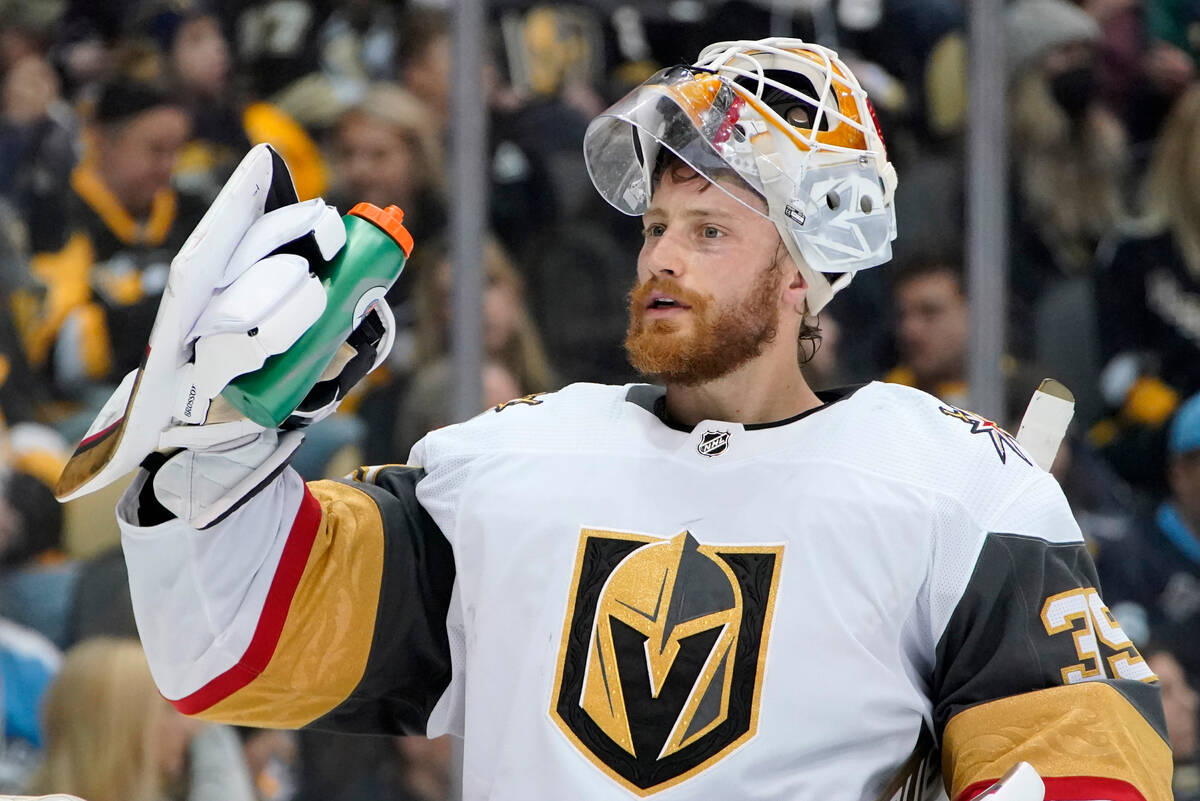 The Golden Knights did not want Laurent Brossoit to face 39 shots in his season debut.
Coach Bruce Cassidy lamented the odd-man rushes the team allowed in Tuesday's 3-2 shootout loss at the Chicago Blackhawks. Right wing Keegan Kolesar bemoaned the times the Knights needed their goalie to stand on his head to stay in the game.
The only person that seemed OK with how things played out was Brossoit.
"It's nice to see the puck that many times in the first game back," he said.
Brossoit didn't display much rust in his first NHL start since March 15. His 37 saves were more than he made in any of his 24 appearances last season.
His strong showing should give the Knights confidence because they might need Brossoit down the stretch. He looked capable of handling whatever was asked of him Tuesday.
"(Facing) a lot of shot volume is big for (my) confidence," Brossoit said. "Just getting used to the pace of play again. But at the end of the day, we didn't get the result we wanted, so I'm still looking to get better."
An injury caused Brossoit to spend most of this season in the American Hockey League. An injury is also the reason he was called back up.
The 29-year-old had hip surgery in the offseason to fix an issue he said he has been managing since junior hockey. He wasn't ready for a game until Nov. 5 on a conditioning stint with the Silver Knights.
The Golden Knights put Brossoit on waivers not long after because he needed more time to recover and goaltenders Logan Thompson and Adin Hill were playing well.
So, the veteran was patient. Brossoit went 8-11-3 with a 2.72 goals-against average and .909 save percentage with the Silver Knights while waiting for an opportunity.
One appeared when Thompson suffered a lower-body injury Feb. 9 against the Minnesota Wild. Brossoit was brought back to the NHL, where he's appeared for nine seasons.
"He deserves it," Kolesar said. "He had a long road this summer with injuries and what he had to come back from. It's awesome to see him back and being (the) exceptional player that he is."
Brossoit is 42-41-9 in his NHL career with a .906 save percentage and 2.83 goals-against average. But he compiled those numbers while playing through pain.
He said there are parts of his body he has "access to" that he didn't before the surgery. That has helped his movements and fluidity in the crease.
The results were impressive Tuesday. One save in particular stood out. Right wing Patrick Kane, the 2016 Hart Trophy winner for NHL MVP and a three-time Stanley Cup champion, skated in alone on Brossoit early in the third period after dancing around defenseman Brayden McNabb.
Kane faked a shot to his left before pulling the puck to the right in an attempt to beat Brossoit to the near post. Brossoit stayed with his opponent the entire way. He made the left pad save look easy to preserve a 2-1 lead.
The team might give Brossoit more opportunities if he keeps making stops like that. Thompson is week to week, and Hill is nursing a "bump" and didn't travel to Chicago.
"That's the way it goes sometimes," Cassidy said. "It's a chance to grab some of the net back. And who knows down the road how long Logan will be out, so maybe even more starts (will be available)."
Contact Ben Gotz at bgotz@reviewjournal.com. Follow @BenSGotz on Twitter.
Up next
Who: Golden Knights vs. Flames
When: 6 p.m. Thursday
Where: T-Mobile Arena
TV: ESPN
Radio: KKGK (98.9 FM, 1340 AM)
Line: Knights -170; total 6