Knights' offensive slump: Why is it happening, what can they do?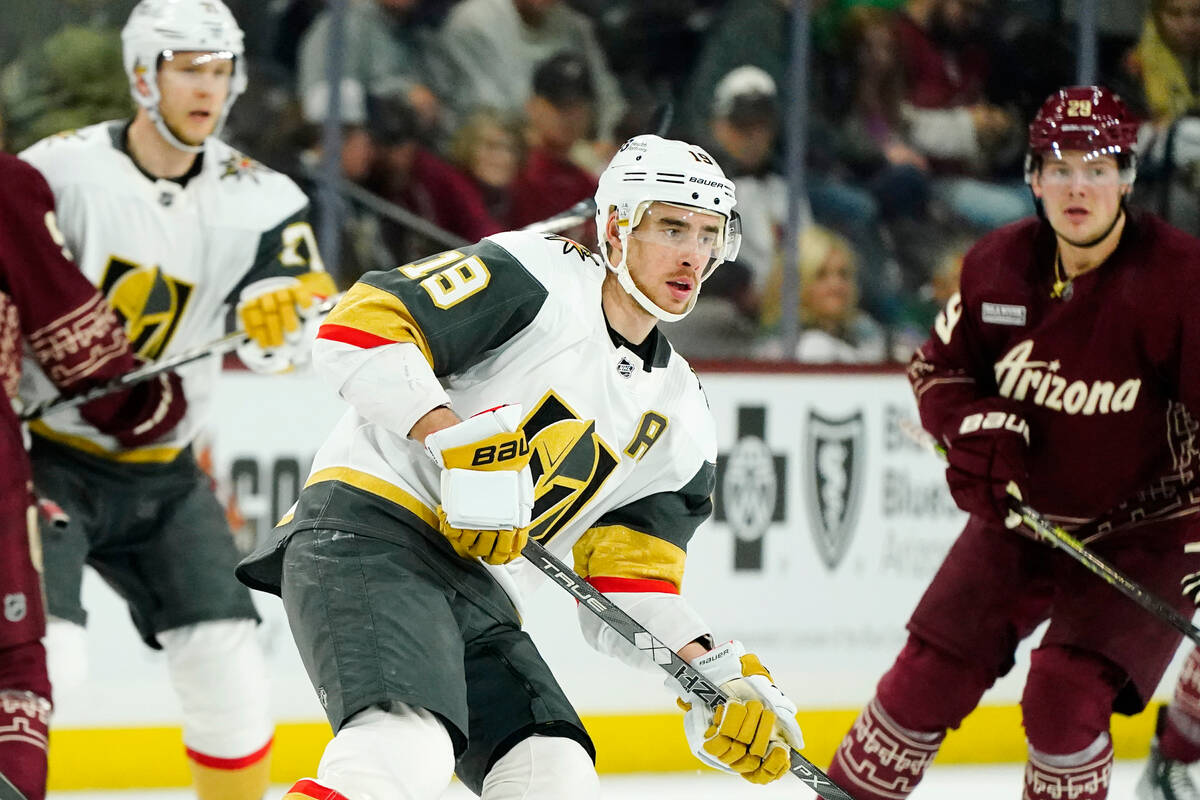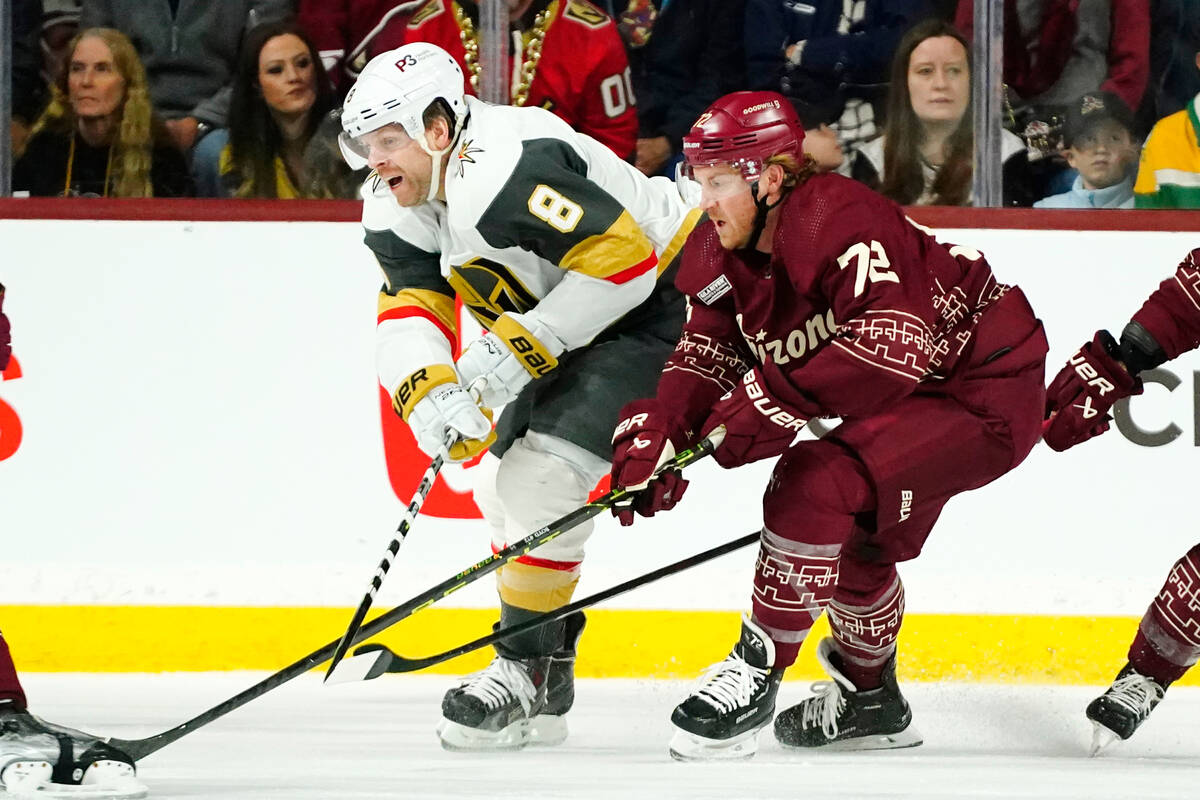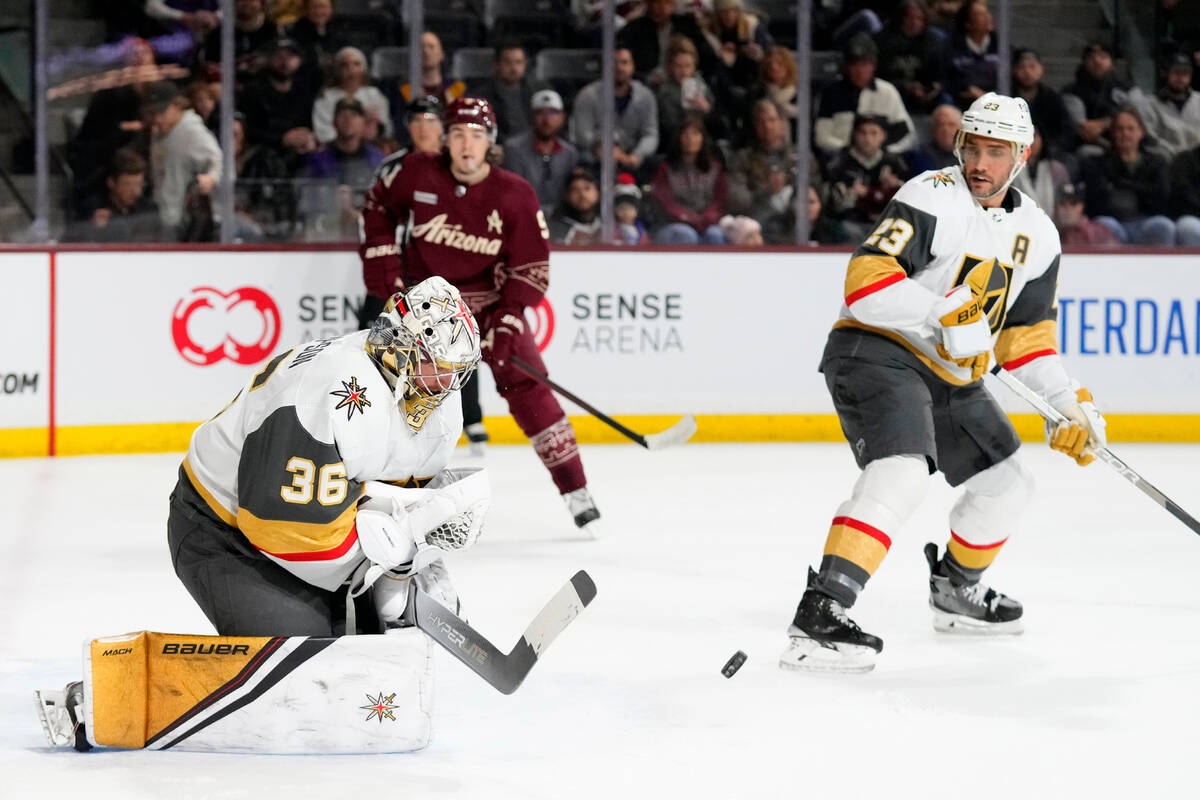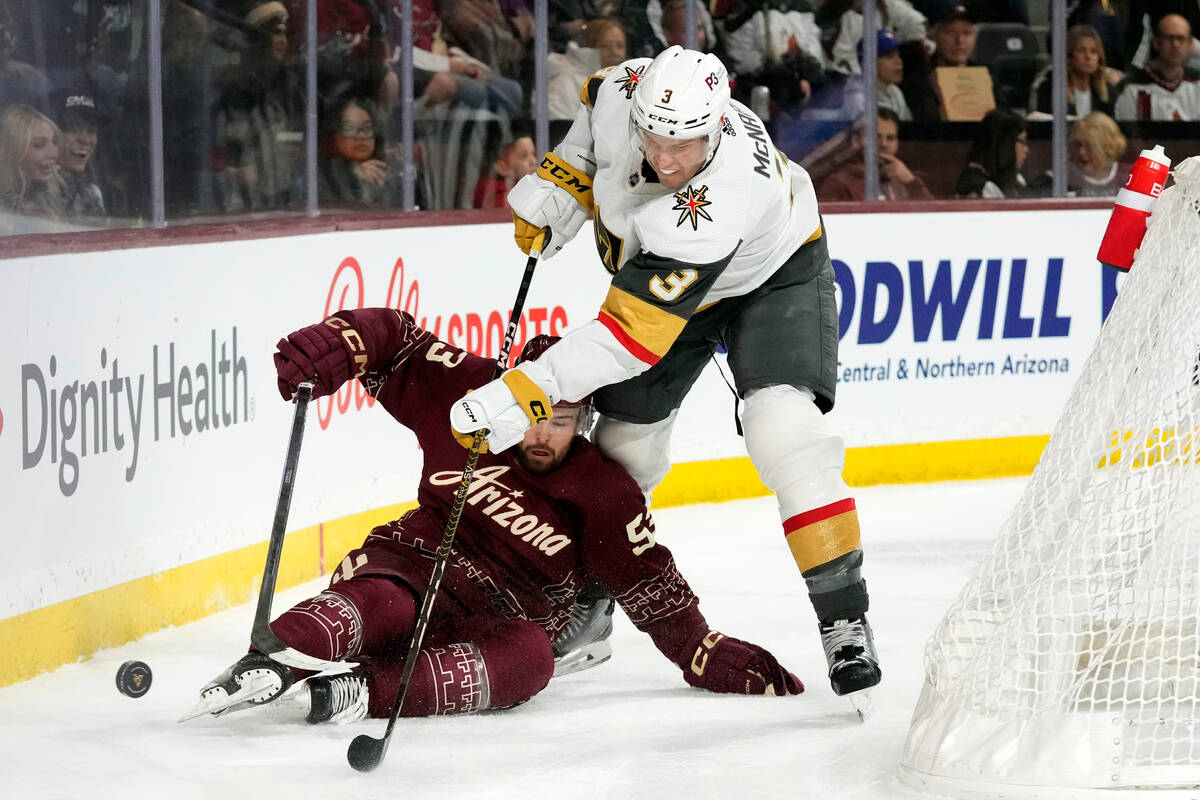 The Arizona Coyotes were ready almost every time the Golden Knights had the puck in the neutral zone.
The Coyotes almost always had two skaters lined up at their blue line prepared to deny or defend any attempt by the Knights to gain the offensive zone Sunday. Sometimes, Arizona had three.
It's a recipe more and more teams have been using lately. Slow the Knights, and it's almost as good as stopping them.
It sure worked for the Coyotes. The Knights barely had any transition chances in their 4-1 loss in Arizona's Mullett Arena, their fourth defeat in their past five games. Their 25 goals this month are tied for the 27th-most in the NHL.
More teams will keep trying the same approach until the Knights prove they can beat it. Their top forwards are struggling to generate in-zone offense with captain Mark Stone and defenseman Shea Theodore out of the lineup, and it's led to a prolonged slump.
"(Opponents are) checking us harder through the middle of the ice," coach Bruce Cassidy said Friday. "Absolutely teams are doing a better job of that knowing that we're very good off the rush."
The Knights' ability to burn teams in transition is well established.
The "Misfit" line of left wing Reilly Smith, center William Karlsson and right wing Jonathan Marchessault has been doing it for six years. Stone, center Jack Eichel and left wing Chandler Stephenson are also deadly off the rush.
What the team has historically struggled with is breaking down a set defense. It cost the Knights in NHL semifinal defeats to Dallas in 2020 and Montreal in 2021.
Those problems are returning. Transition chances are drying up with opponents more comfortable in their defensive systems halfway through the season and more confident in the Knights' tendencies. The team's goals have fallen off accordingly, from 3.57 per game in November to 3.07 in December and 2.78 in January.
"You've got to forecheck and create offense in the O-zone," Cassidy said. "That's right now the challenge for us is accepting what's in front of us."
Stone's and Theodore's absences play a role in the slide.
Stone is a one-man transition machine with his ability to intercept passes in the neutral zone and get the Knights going the other way. He is tied for fifth in the NHL in takeaways despite missing five games.
Theodore also helps speed up the Knights with his excellent puck skills from the back end. Cassidy said the team misses Theodore's "big-play ability," the talent to do with one pass what the team might otherwise need two to accomplish.
The Knights' other key players have struggled to get going with the two out of the lineup.
Eichel is in a five-game goal drought. It's been six games for Marchessault, seven for Stephenson and nine for Smith. None of them could break through Sunday against the struggling Coyotes, who didn't allow a goal at five-on-five.
"We generated some," defenseman Brayden McNabb said. "We had pushes but couldn't capitalize."
There are a few solutions at the Knights' disposal. They can work hard, draw penalties and try to get more help from their seventh-ranked power play. They can focus on building leads so opponents have to come out of their structure.
The Knights have given up the first goal in six of their past seven games, and center Byron Froese said "it kind of takes the wind out of your sails."
Cassidy's answer is to drill down on the team's defensive details. He put Sunday's loss more on the Knights' poor slot coverage than a lack of offense. The team can still win while struggling offensively if it keeps games 2-1 or 3-2.
"If you're going through a tough stretch of scoring, keep it out of your net," Cassidy said. "Get through it. Guys are too good. They're going to score. They're going to get back at it, and they'll feel better about their game if they feel they contributed defensively."
Contact Ben Gotz at bgotz@reviewjournal.com. Follow @BenSGotz on Twitter.
Up next
Who: Golden Knights at Devils
When: 4:30 p.m. Tuesday
Where: Prudential Center, Newark, N.J.
TV: ESPN+/Hulu
Radio: KKGK (98.9 FM, 1340 AM)