NBCSN to re-air 2 2018 Stanley Cup Final games, Golden Knights feature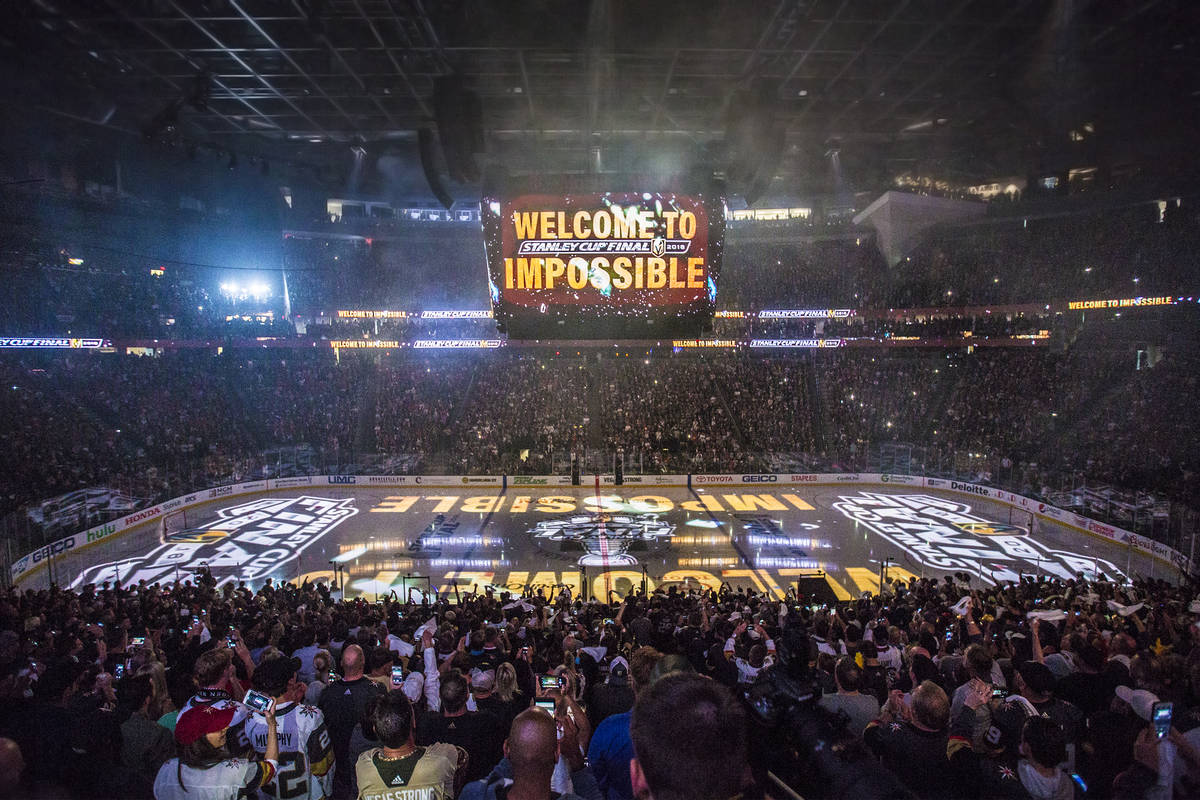 NBC Sports Network will re-air two games from the 2018 Stanley Cup Final and a video feature on the Golden Knights inaugural season Saturday, June 13.
NBCSN will show Game 1 at 5 p.m. PT and the deciding Game 5 at 6:30 and 10 p.m. The network's short documentary "Gamechangers: Knight Fever," which was released in April 2018, will be shown at 11:30 p.m.
The Knights defeated the Washington Capitals 6-4 in Game 1 of the Final for their only win of the series. The Capitals won Game 5 4-3 at T-Mobile Arena to clinch the franchise's first Stanley Cup.
NBCSN will also show a film chronicling the Capitals championship season at 8 p.m. Forward Lars Eller, who scored the Cup-clinching goal, will help introduce the night's programming with host Liam McHugh. Eller will also provide original commentary on the Game 5 re-broadcasts.
The programming is part of the network's Stanley Cup Final week featuring classic games and original films from seven of the last 11 Finals.
Contact Ben Gotz at bgotz@reviewjournal.com. Follow @BenSGotz on Twitter.