Rookie duo lead Knights past Blackhawks in home opener
Updated October 13, 2022 - 11:17 pm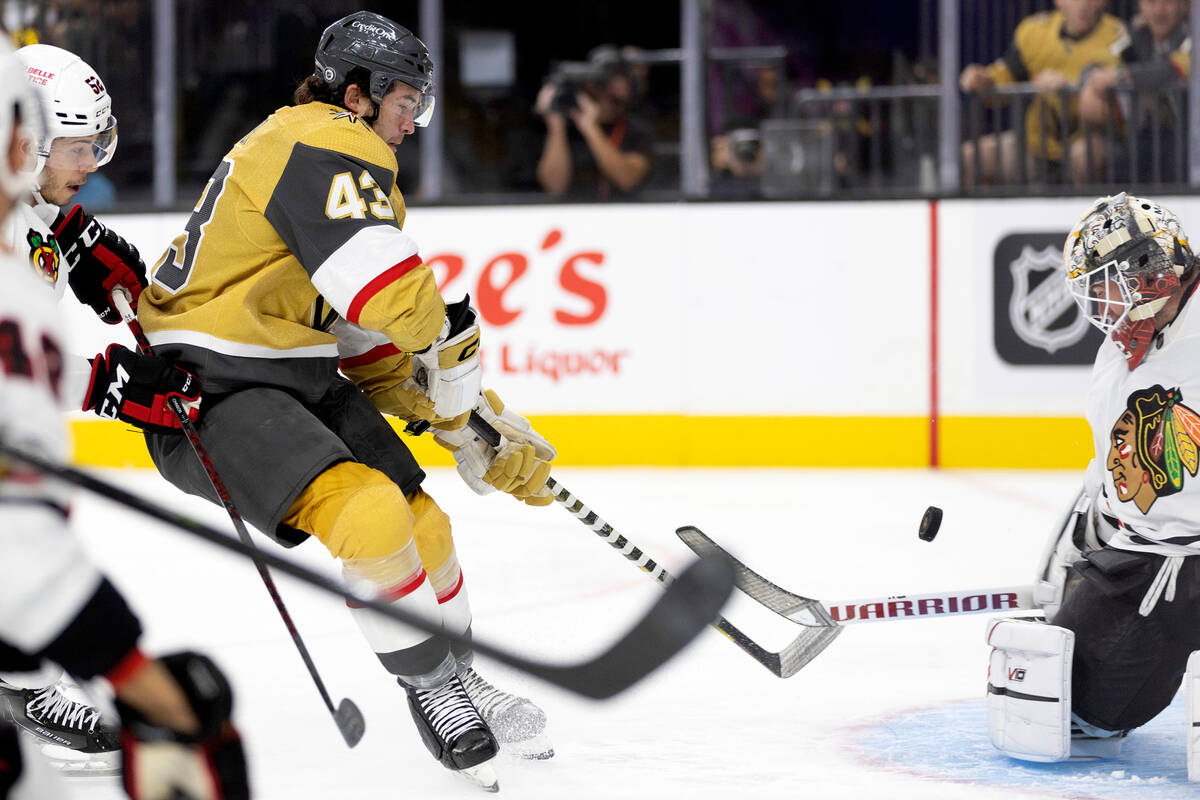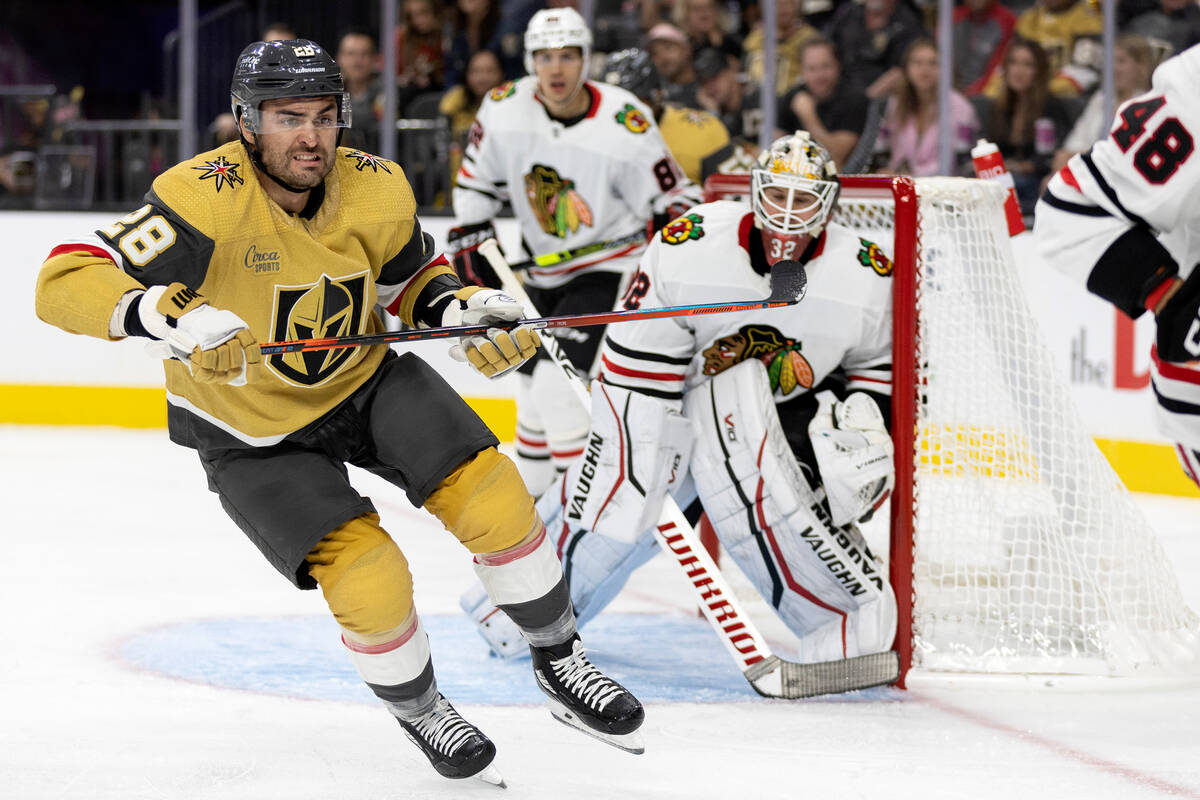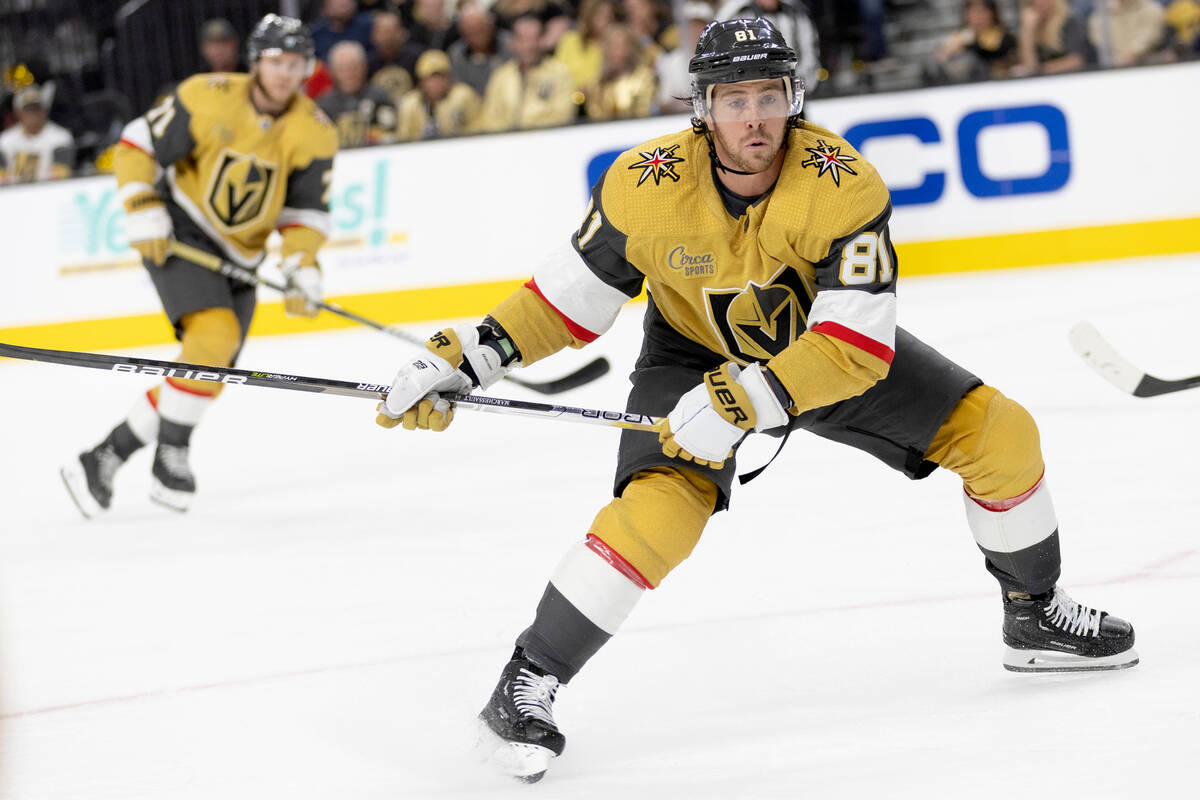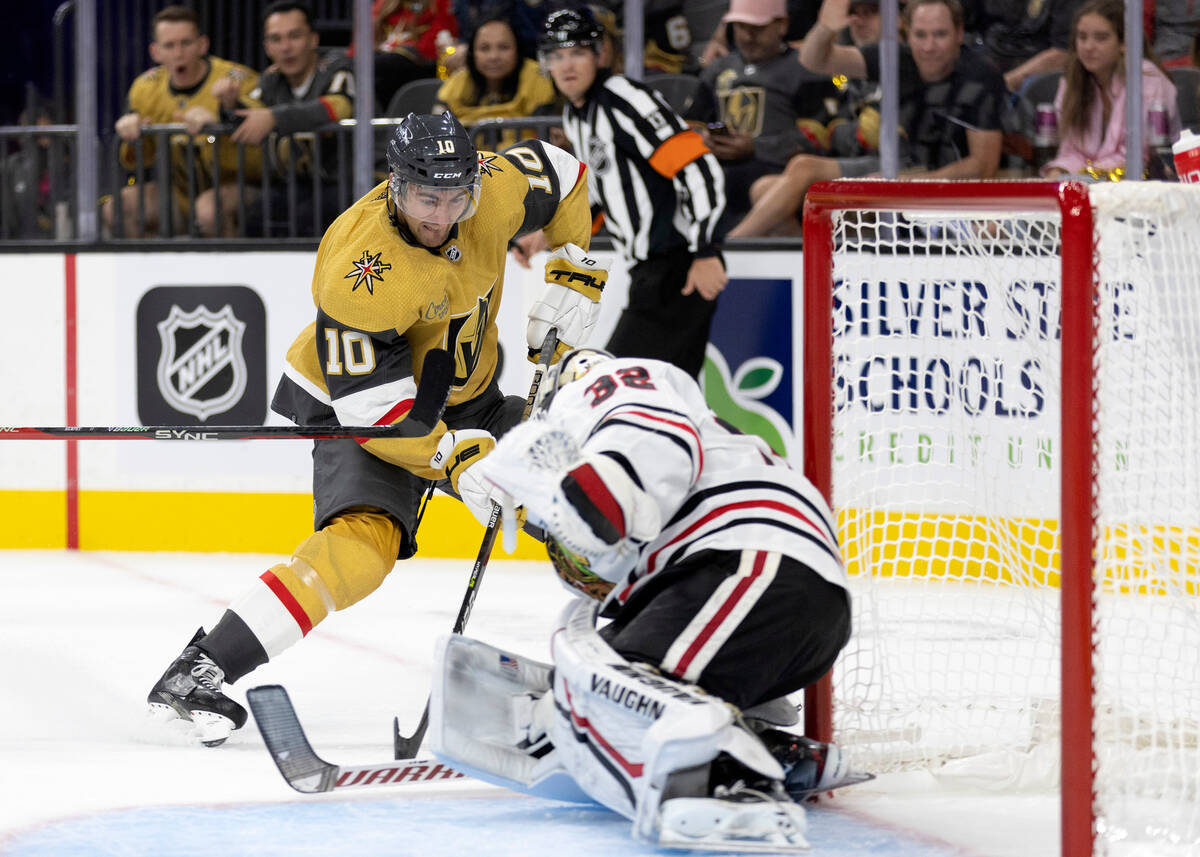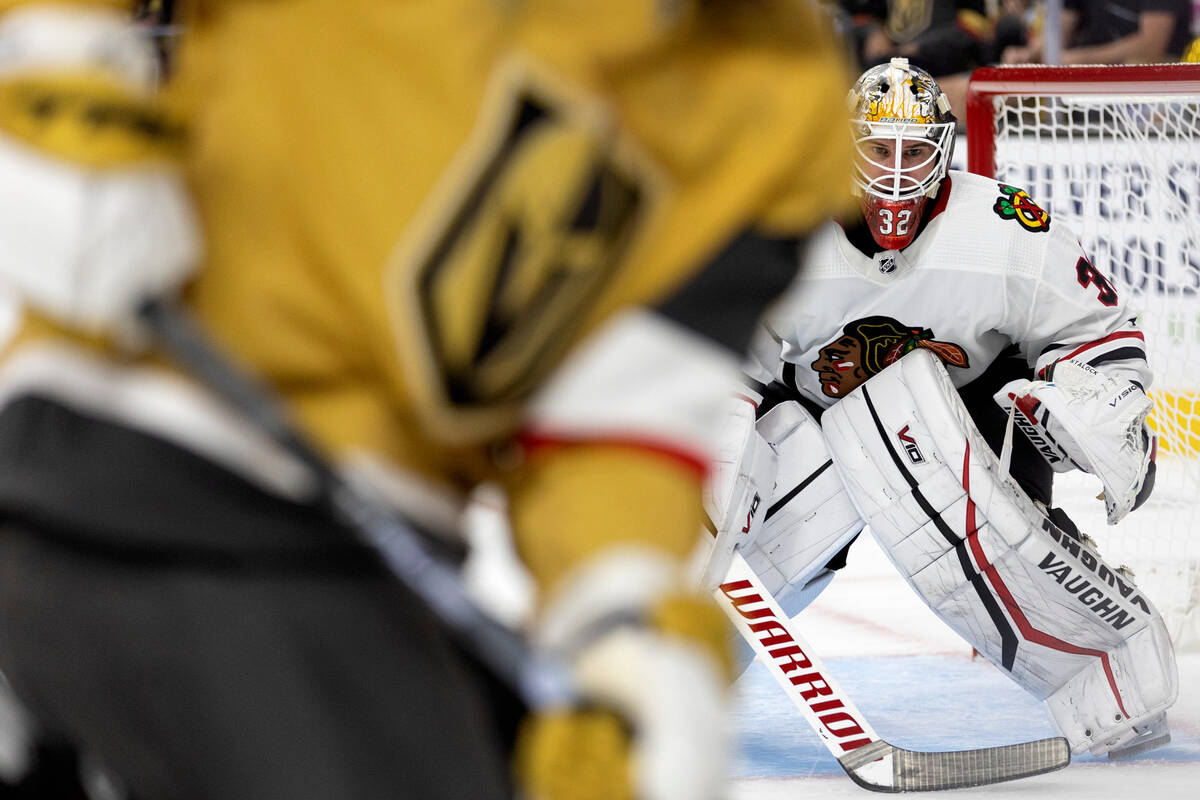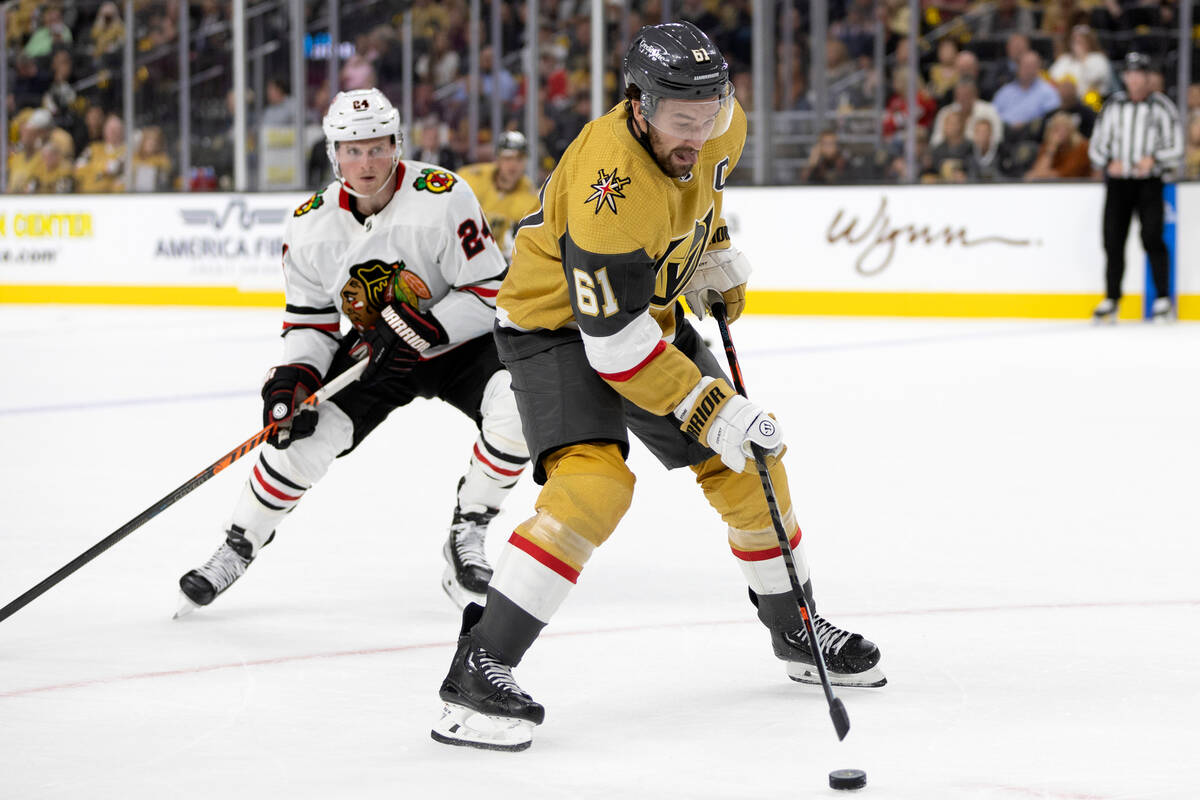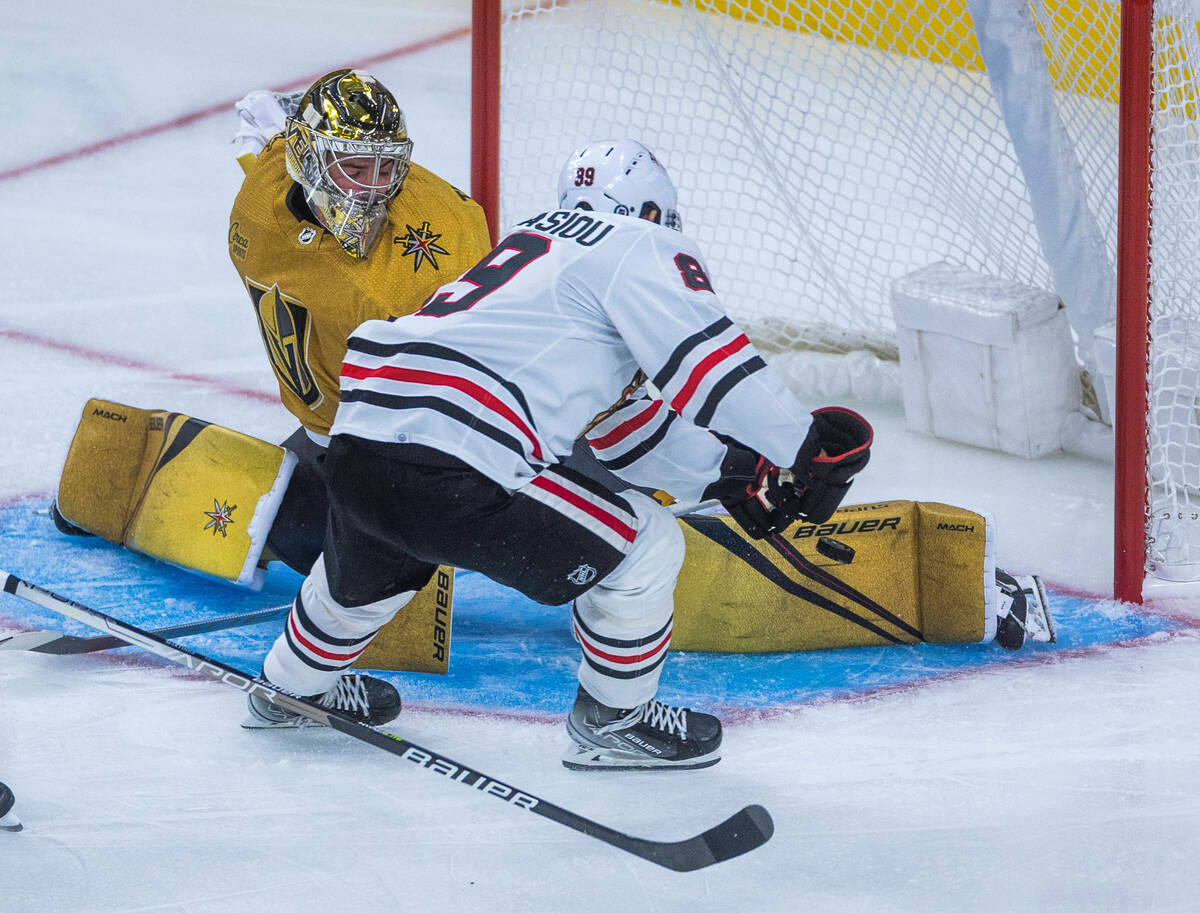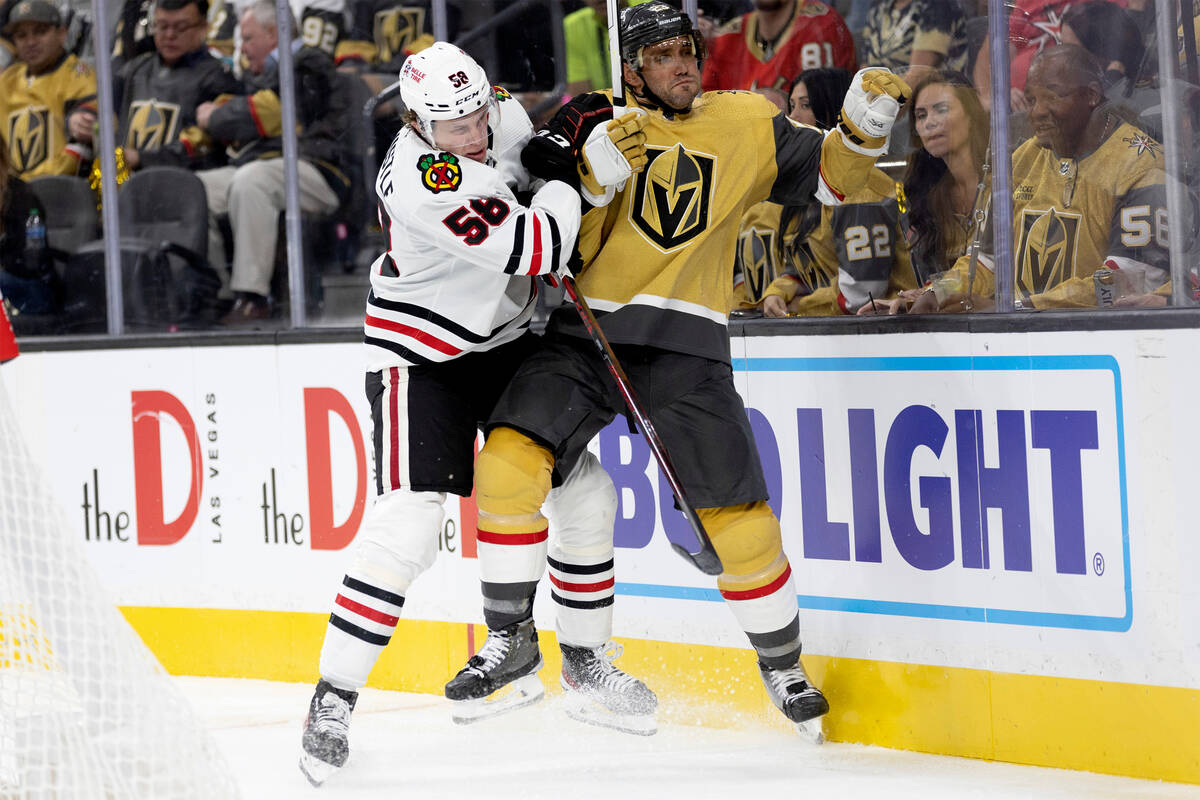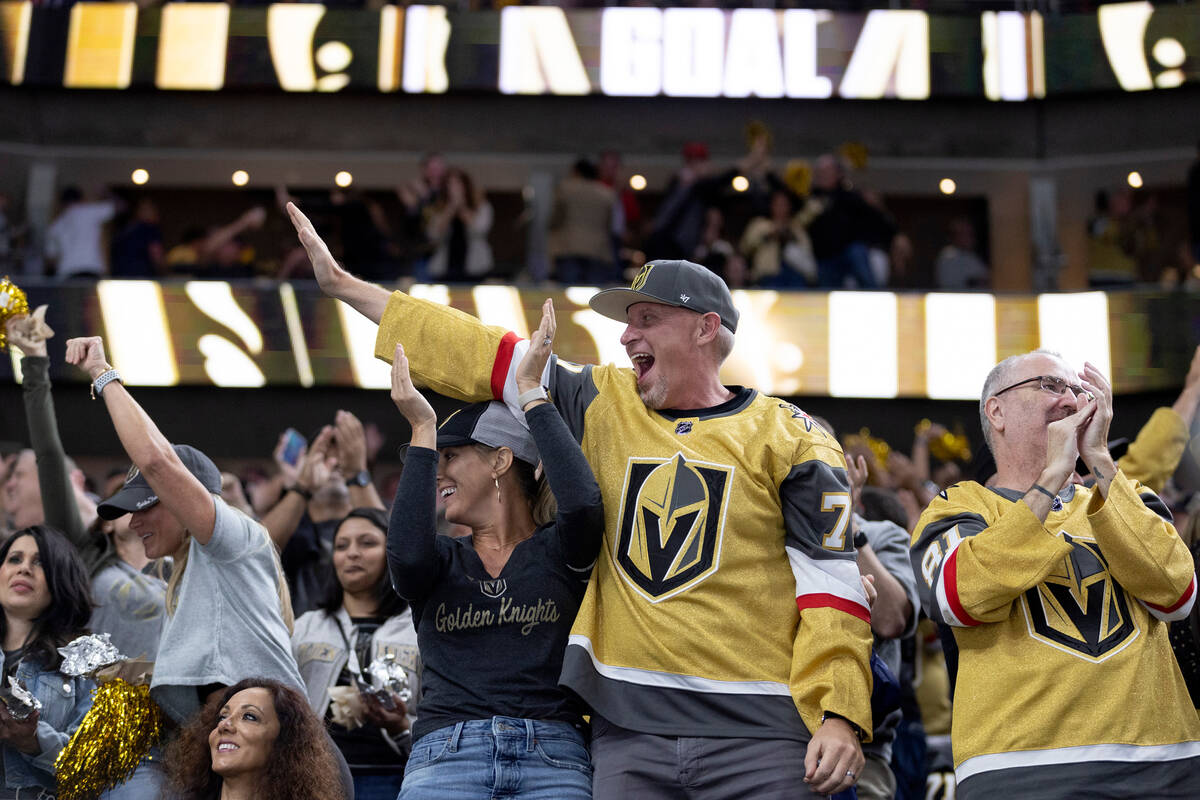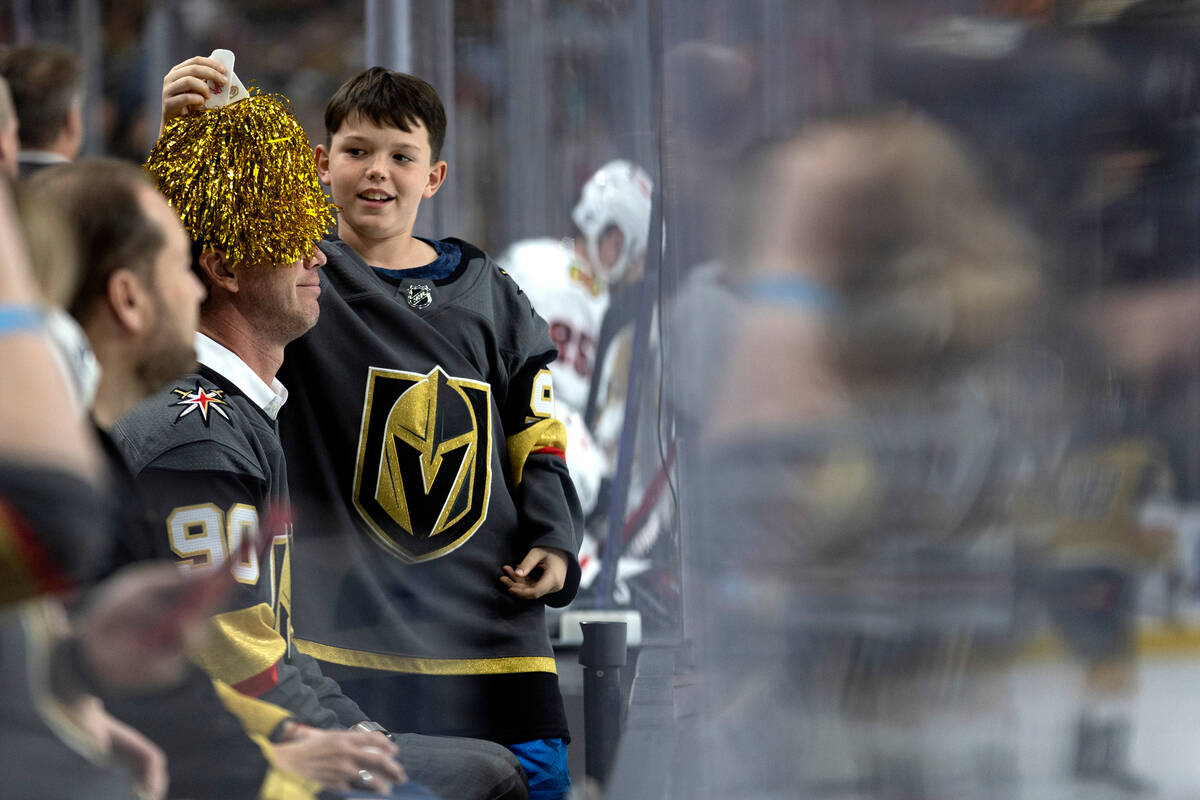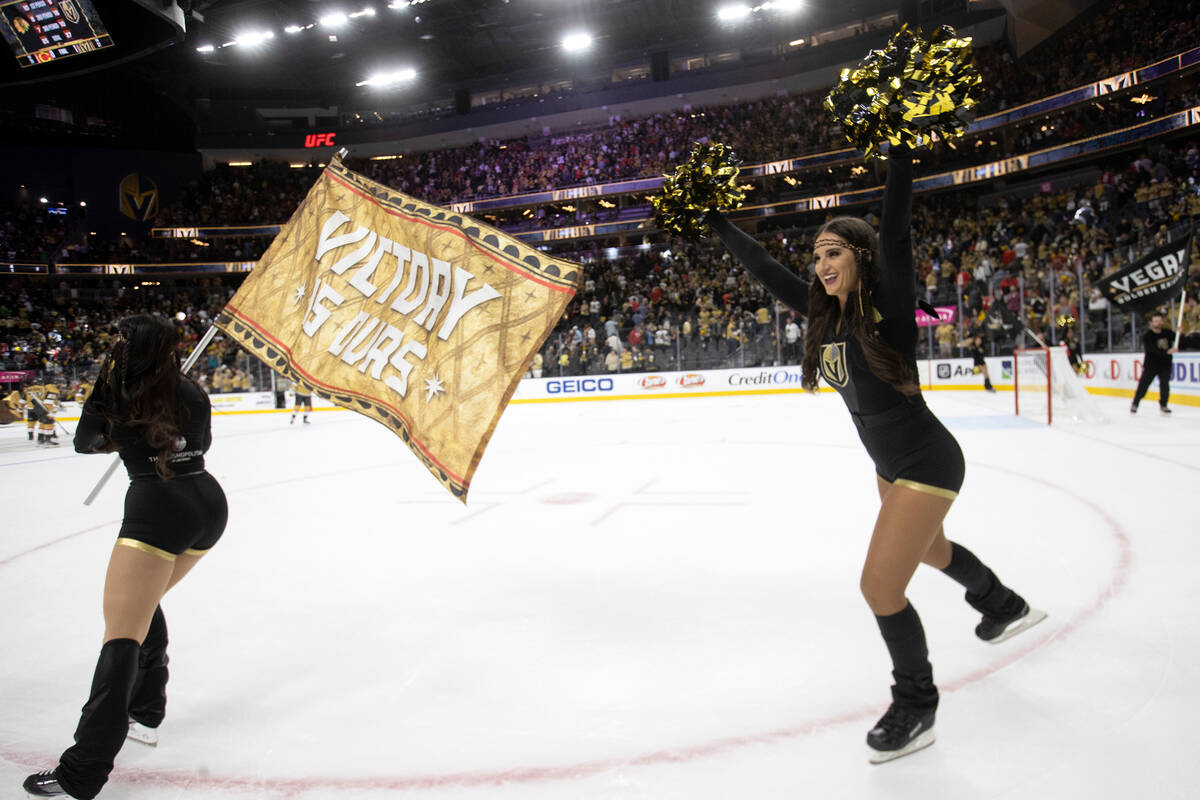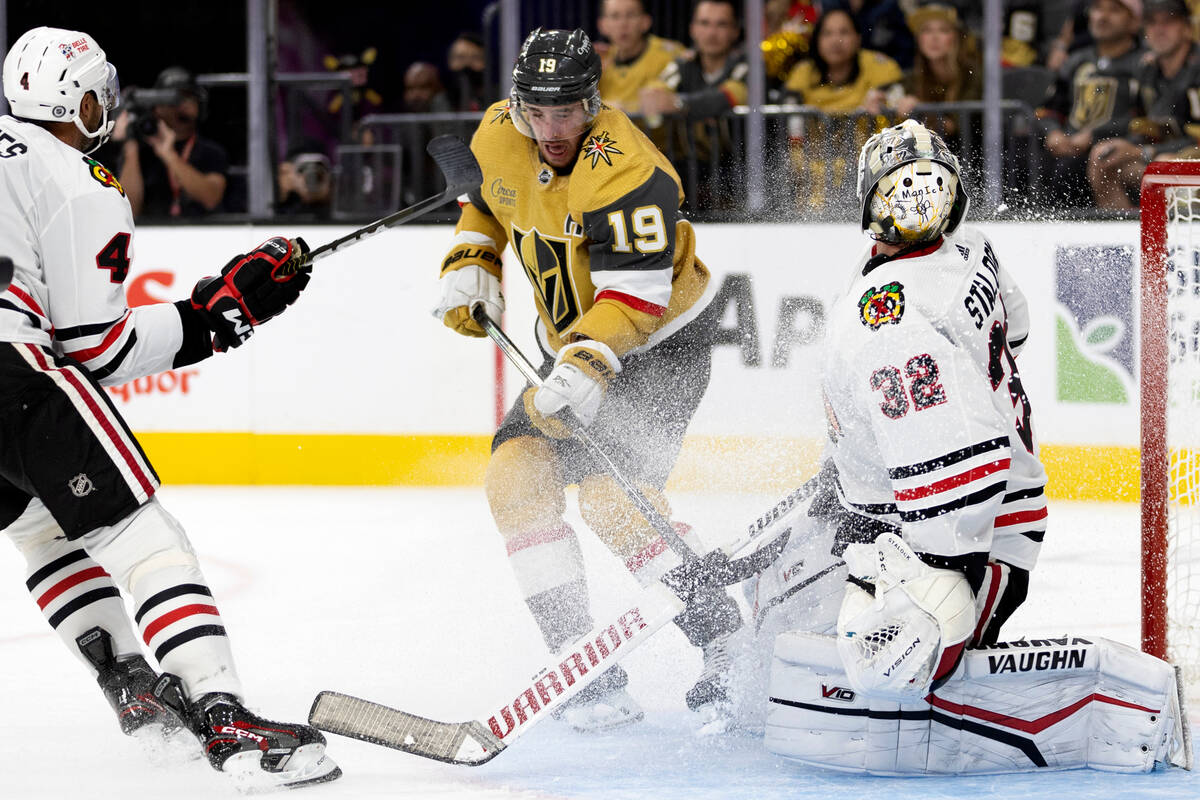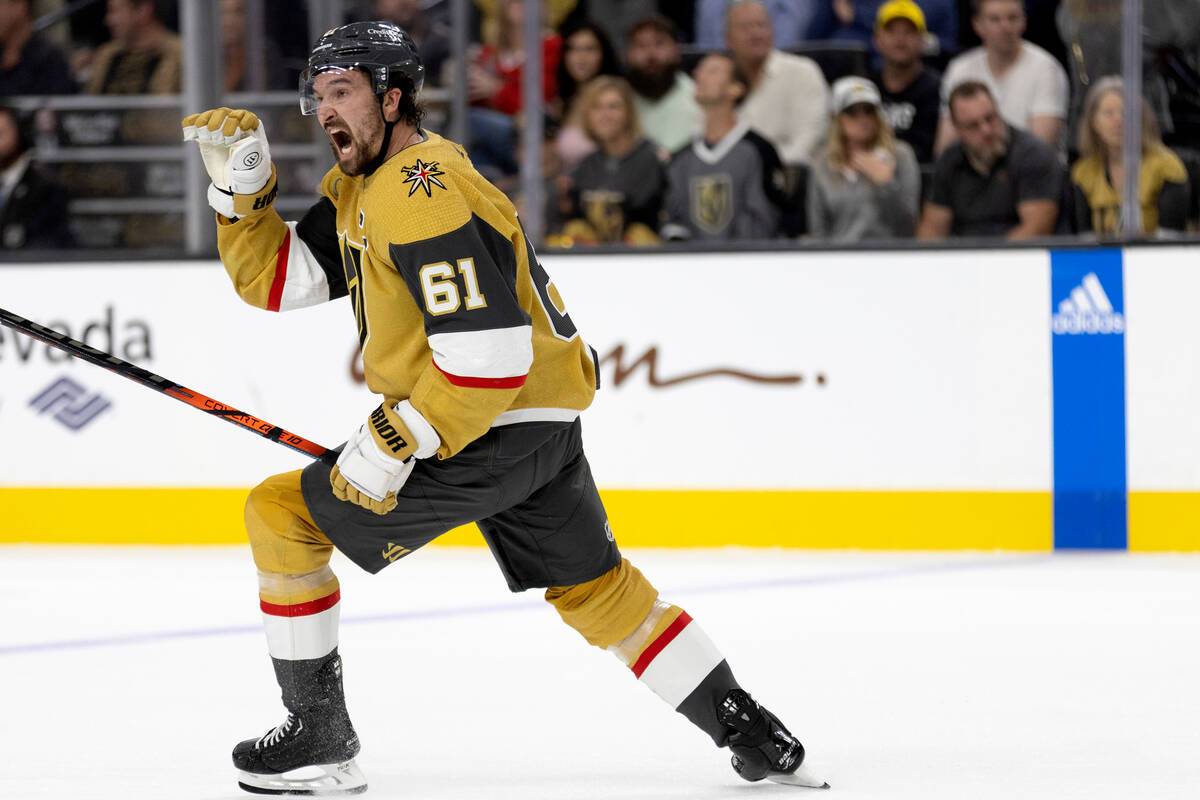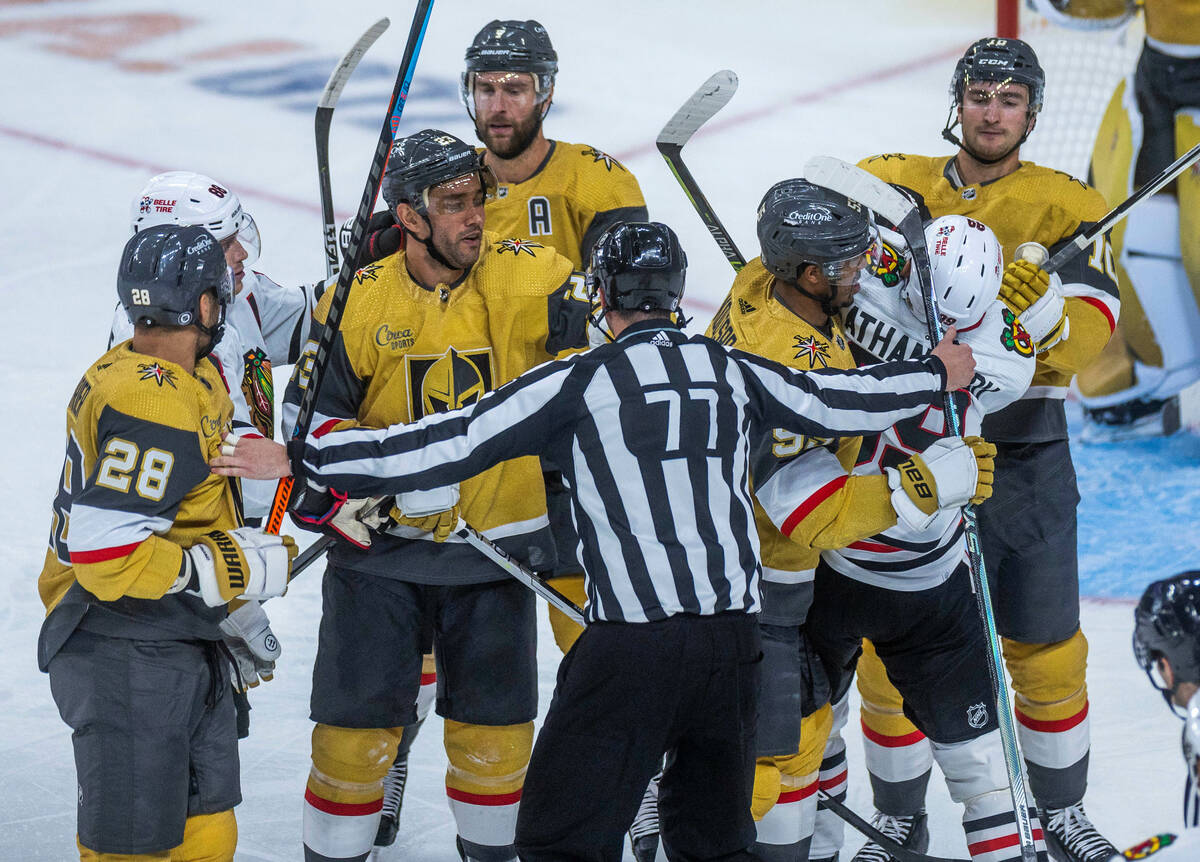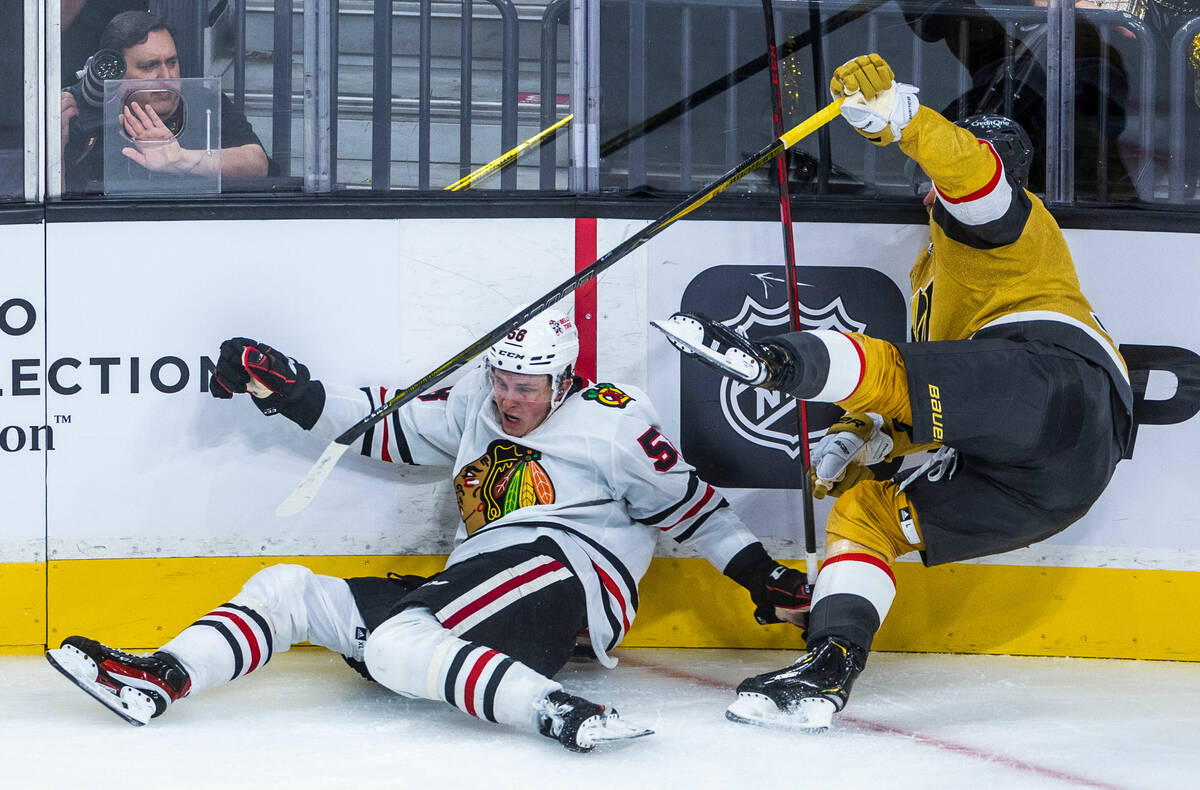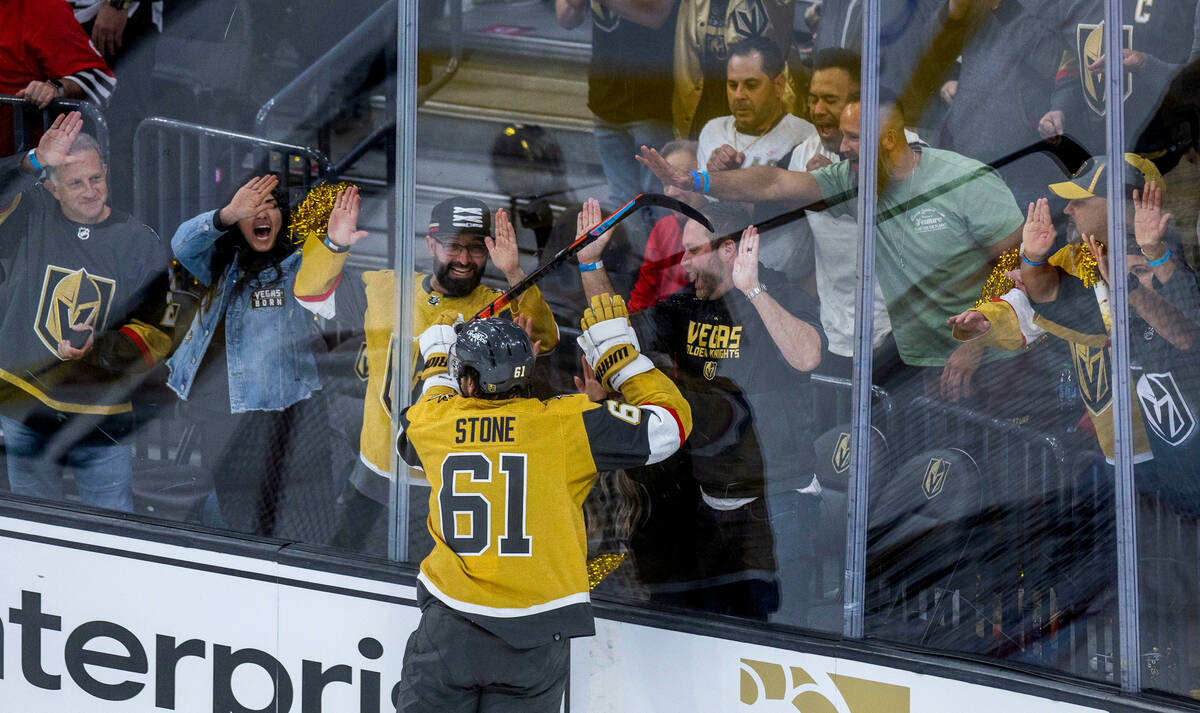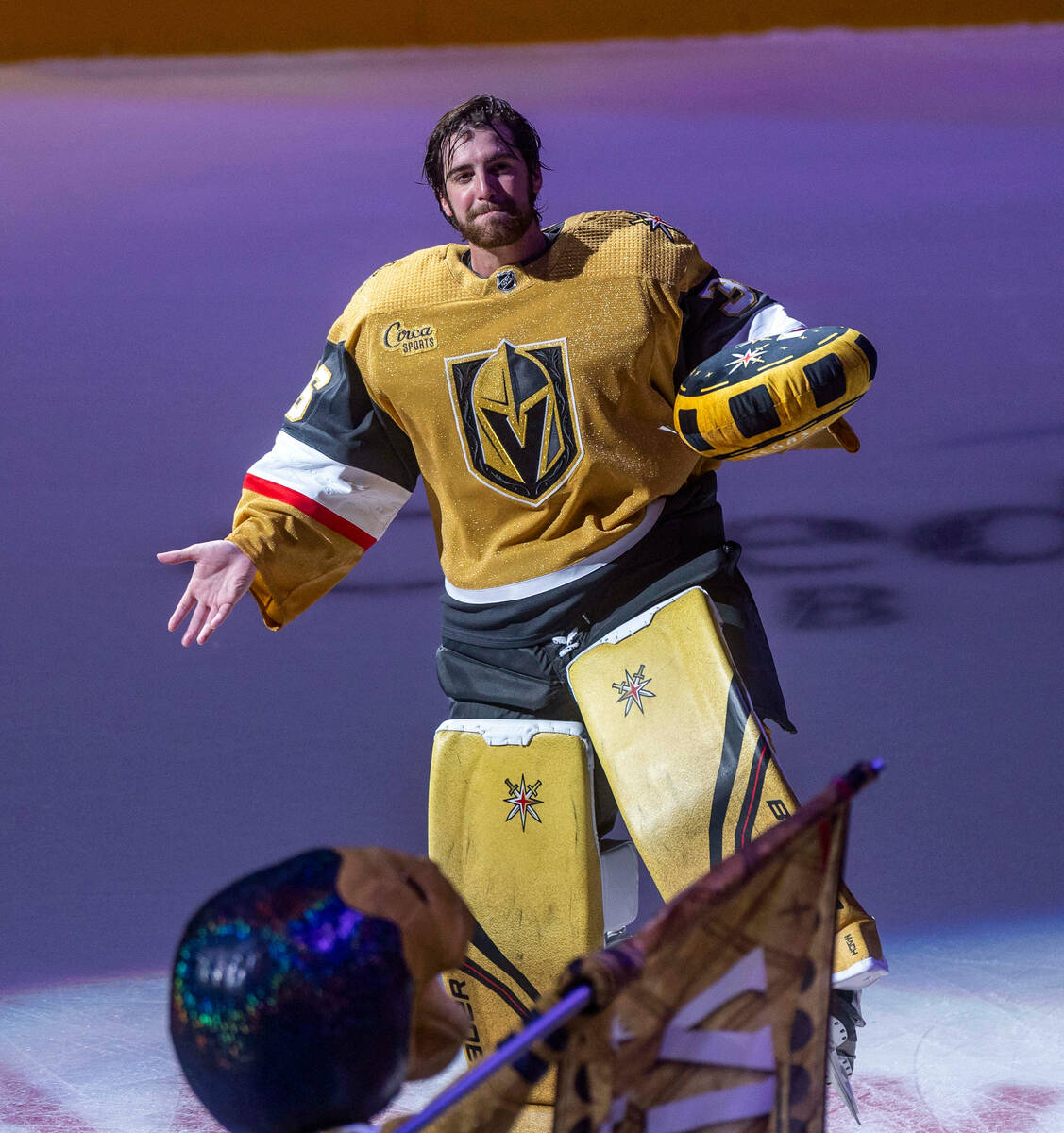 The Golden Knights' sixth home opener was won by two players appearing in their first.
The Knights — in between the usual pageantry that involved a gold carpet arrival for players, the Blue Man Group releasing streamers during TV timeouts and "Jackass" star Steve-O racing two fans in inflatable dragon costumes in the second intermission — couldn't separate from a scrappy Chicago team Thursday at T-Mobile Arena.
Rookies Paul Cotter and Logan Thompson were the ones that secured the team's second win.
Cotter scored 8:44 into the second period, and Thompson made 26 saves for his second career shutout as the Knights won 1-0 in front of an announced crowd of 18,467, their largest since before the COVID-19 pandemic. They improved to 5-1 in home openers and have started 2-0 for the fourth time in six seasons.
The Blackhawks, who were coming off a 5-2 loss to Colorado on Wednesday, put up a fight behind a 36-save performance from goaltender Alex Stalock. They had chances.
Thompson just kept shutting them down until Chicago ran out of time.
"He came to camp and wanted to prove himself to everyone, and I think he's done that," right wing Reilly Smith said. "I don't think he's going to take a step back. He's a talented goalie, and he's going to keep on taking steps forward."
Here are three takeaways from the win:
1. New No. 1
Thompson is 22 games into his NHL career, yet he carries so many of the Knights' hopes with him.
He keeps justifying the team's faith. The 25-year-old got the net for the Knights' first two games and stopped 53 of the 56 shots he faced in two wins. Thompson's career record now stands at an impressive 12-5-3.
His movement across his crease was outstanding against Chicago and resulted in several impressive saves. Thompson also improvised on a key stop in the first period. He was caught scrambling when defenseman Seth Jones fired on net, so he quickly stacked his pads on top of one another to block the shot.
"You see a guy winding up for a shot like that, and you just try to get big and hope it hits you," Thompson said.
The Knights needed every save Thompson gave them with Stalock providing stiff competition in the other crease. He never blinked. Even when the Blackhawks pulled their goaltender, Thompson made two final stops to seal the win.
"He was excellent," coach Bruce Cassidy said. "He needed to be tonight. So was their guy."
2. Fedora power
Cotter's fashion sense turned heads before his play did during the game.
The 22-year-old sported a fedora walking up to T-Mobile Arena, the same look he sported in his NHL debut Nov. 9 last season against Seattle. It brought him luck again.
Cotter's goal continued his impressive run of form since the start of training camp. He made the opening-night roster for the first time after a strong preseason, cracked the lineup Tuesday and earned a promotion to the third line against Chicago.
Then, midway through the game, Cotter got a 2-on-1 with Smith after leaving the penalty box when his hooking minor expired. He looked multiple times at Smith to see if he could feather a pass across before ripping a no-look shot past Stalock.
The goal was Cotter's third in eight NHL games. If his outfit didn't make him stand out enough, his hot streak certainly should.
"I'm just happy the first one is out of the way," Cotter said. "Normally that takes a while for a lot of people. The monkey is off my back. I'm good."
3. Lineup changes
Two Knights made their season debuts against Chicago.
Left wing William Carrier took his normal spot on the fourth line after missing most of camp with a mid-body injury he suffered in the first preseason game.
Defenseman Nic Hague also jumped in the lineup two days after rejoining the Knights. Hague signed a three-year extension Monday and hopped on a late-night flight to meet the team in Los Angeles the same day.
He didn't get much practice time to learn Cassidy's new defensive system, but he reviewed video clips from assistant coach John Stevens and picked his teammates' brains while he was away to stay up to speed.
"I felt good," Hague said. "A little bit of an adjustment, I'd say, and definitely some stuff we need to clean up, but overall, we got the job done."
Contact Ben Gotz at bgotz@reviewjournal.com. Follow @BenSGotz on Twitter.