Same smile, new role: Ex-Golden Knight joins front office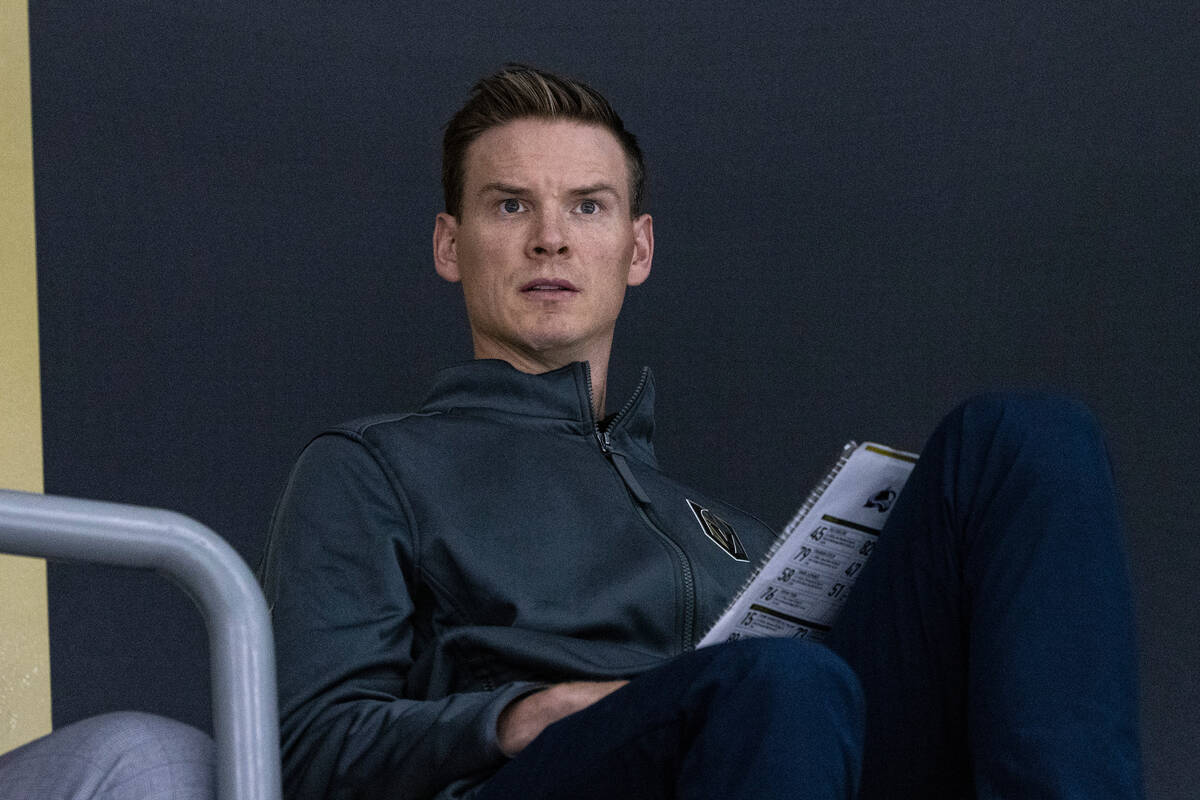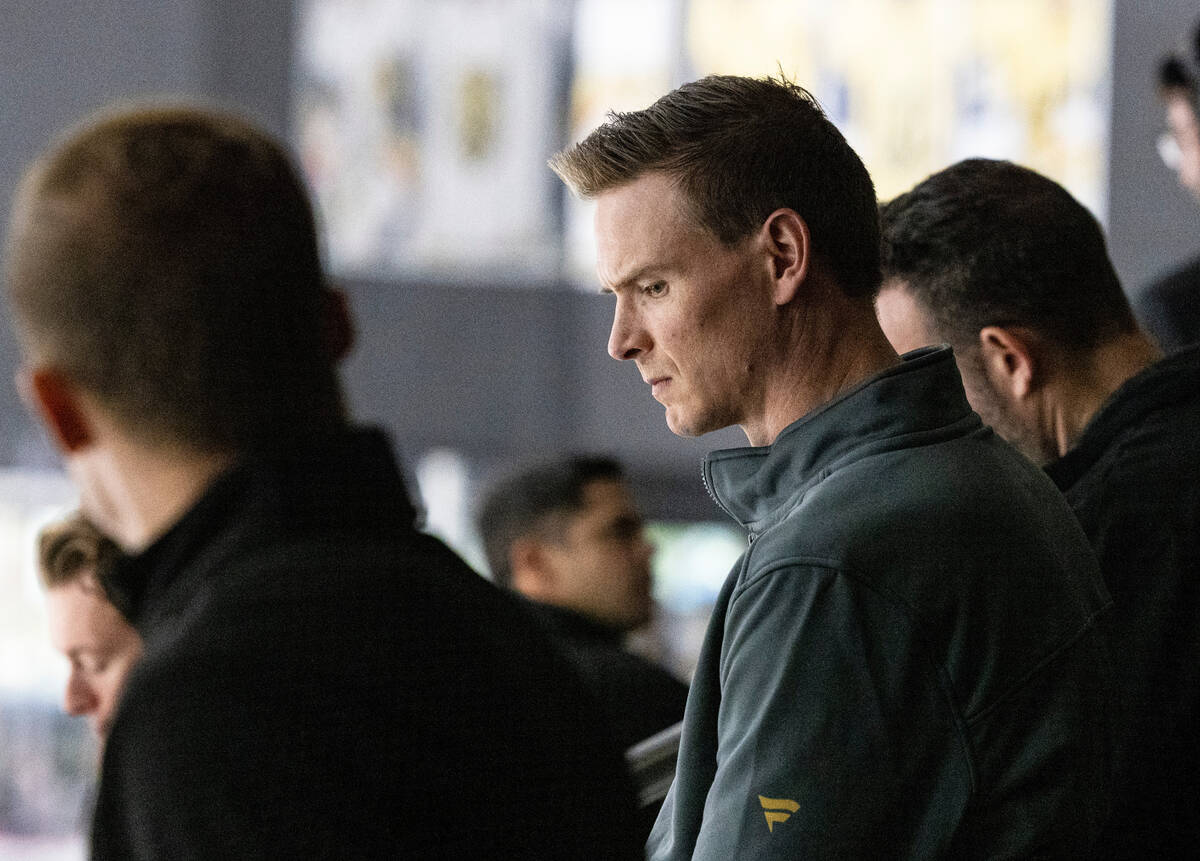 It didn't take long for the trademark smile to pop up.
Nick Holden was always happy-go-lucky during his three seasons with the Golden Knights. He was part of the team's "fun committee" during the 2020 bubble playoffs. He once wore a T-shirt featuring the Disney character Goofy to a virtual news conference.
He brought his grin back to City National Arena last weekend, this time as a member of the Knights' front office.
The team hired Holden on Sept. 12 to work with its defense prospects as part of its player development staff. That brought him back to what was once his home facility for the Knights' rookie camp, observing practices and games as part of his new job.
"I told my wife a couple of years ago if I could pick a dream job right out of retirement, this would be it," Holden said. "And so when (general manager Kelly McCrimmon) called me … that was pretty much what I envisioned, so this has worked out very nicely."
It wasn't a given Holden, 36, was going to retire this summer after a 12-year NHL playing career.
The defenseman thought going into last season he might be done if he couldn't stay with the Ottawa Senators, who acquired him from the Knights in July 2021, and had to move his family again. But by the end of the year, everyone was on board with trying to give it another go.
Free agency didn't provide any offers tempting enough to consider uprooting his wife and four children. While Holden was sorting through his options, McCrimmon called to check in and floated a position the Knights were hoping to create. They wanted to add a former player to the staff who could relate to prospects' experiences and offer advice. The team thought it would be even better if that player was a former Knight.
Holden, who fit all the criteria, was interested. As the summer progressed, he got more serious about taking the job, believing it was tempting enough to make retiring as a player easier.
"To rejoin a first-class organization in any capacity is awesome for me and my family," Holden said. "When we were here, they treated us with so much respect, and we have great memories. It was an easy (call to) rejoin this organization as soon as it was available."
Holden and Knights director of player development Wil Nichol are still figuring out the details of his role, but it will involve Holden helping the organization's young defensemen transition to being pro hockey players.
He will travel some while being based out of his home province in Alberta. That will allow his family to set down roots for the first time in a while given he played for six teams.
Holden should bring a unique perspective to the job. He was undrafted and didn't become a regular until he was 26. He appeared in 654 games, which ranked ninth among active undrafted players and fifth among defensemen before he retired.
"There's not going to be a lot of scenarios that he doesn't understand or didn't see as a player," Nichol said.
It won't be a shock if the young defensemen take a quick liking to the newest staff member.
Defenseman Zach Whitecloud said Holden was a mentor when he was breaking into the NHL. He was there with advice and always had a sunny disposition that made going to the rink fun.
"It just doesn't seem like there's any cloudy moments or cloudy days," Nichol said. "He's just got that smile and this personality that brings an upbeat, positive approach."
Contact Ben Gotz at bgotz@reviewjournal.com. Follow @BenSGotz on X.