Which prospects stood out at the Golden Knights' rookie camp?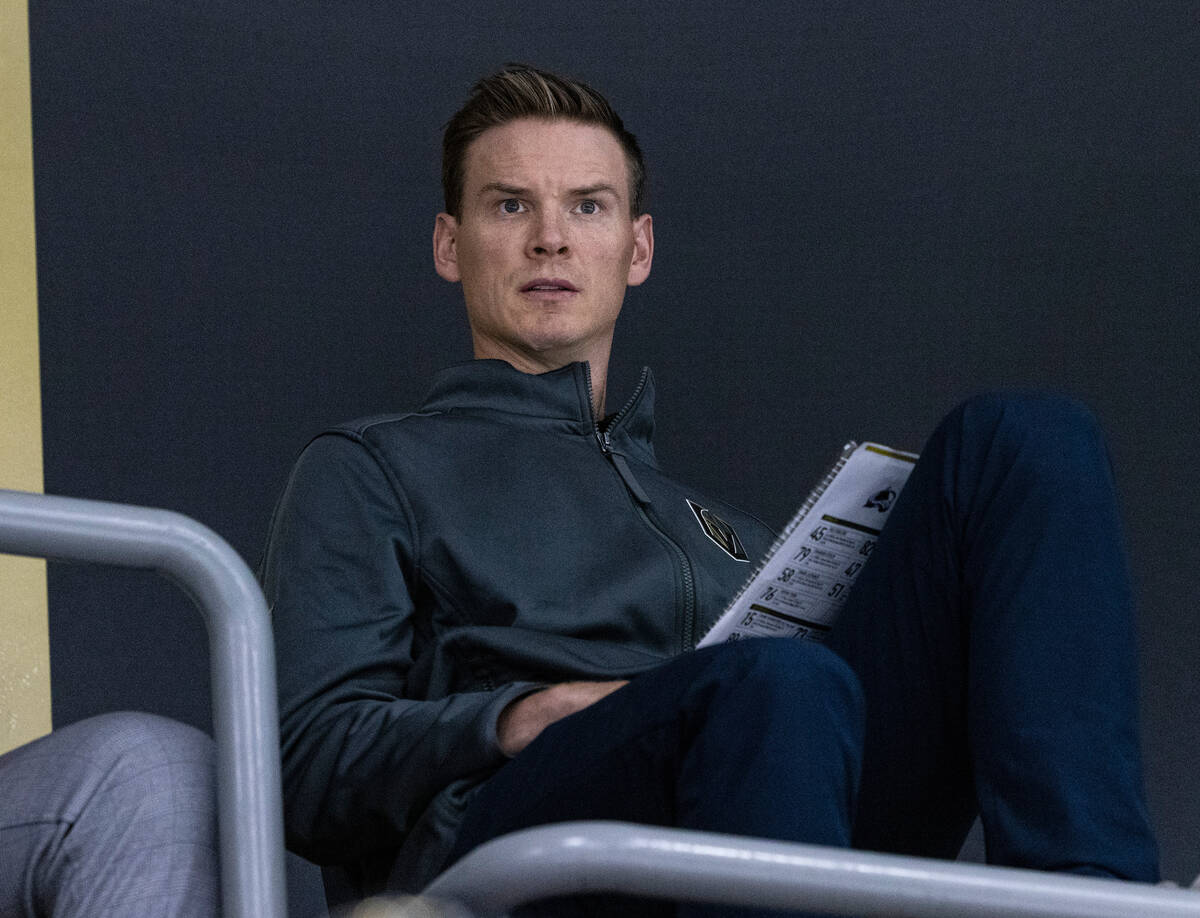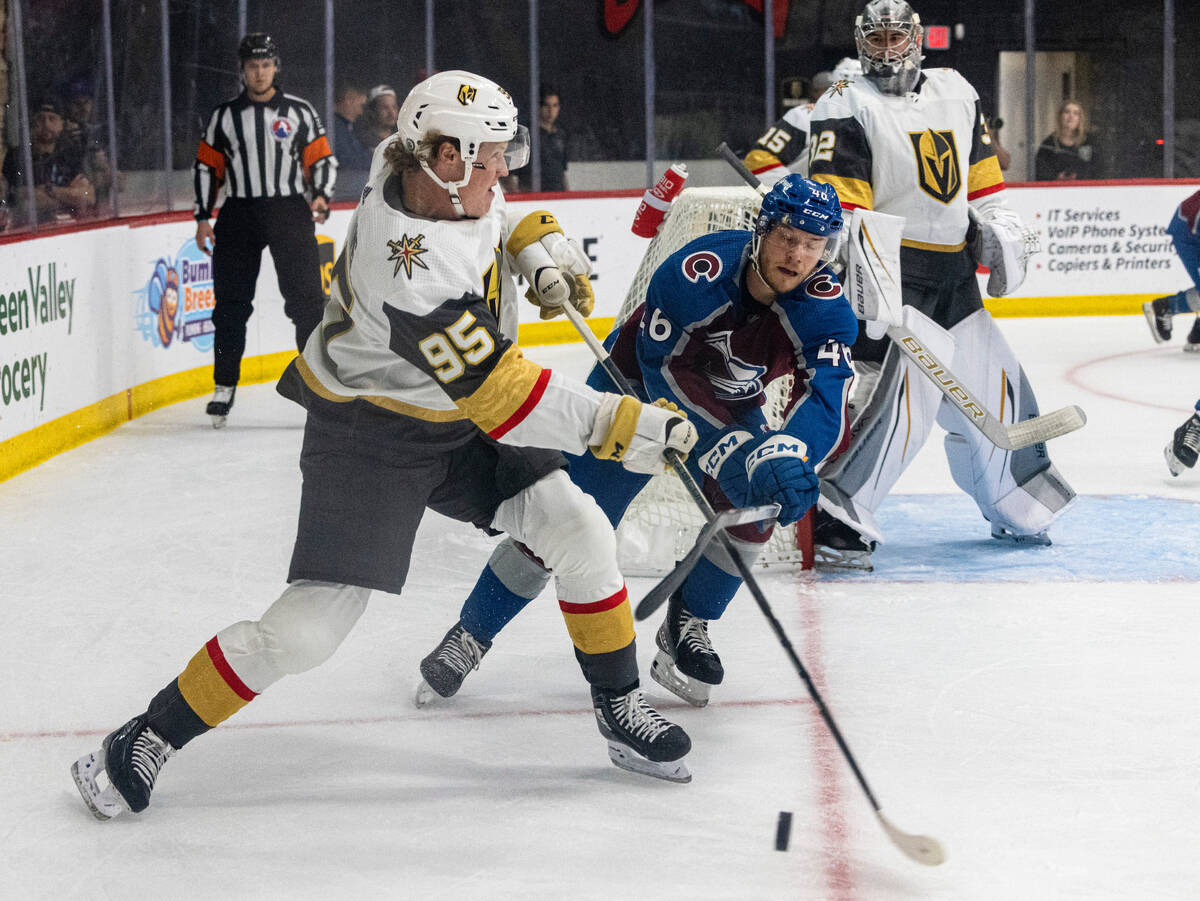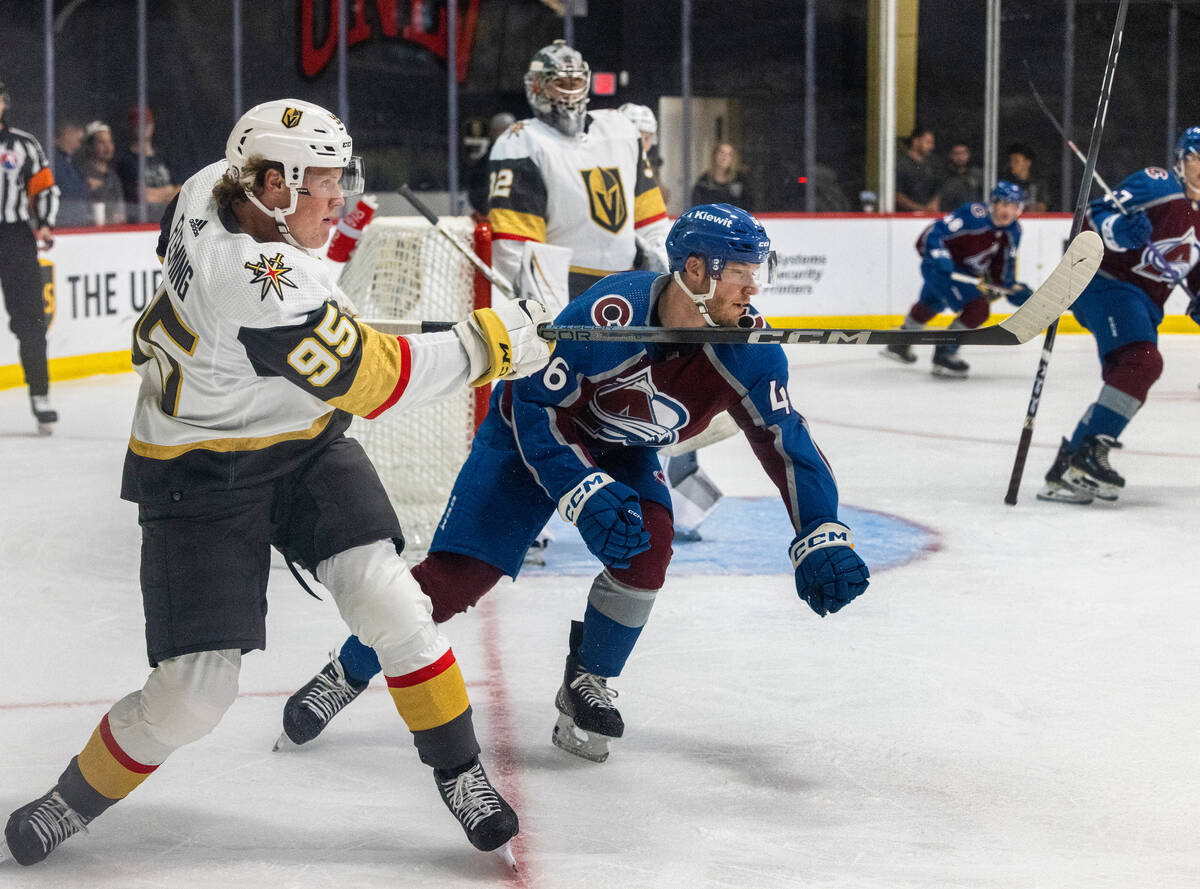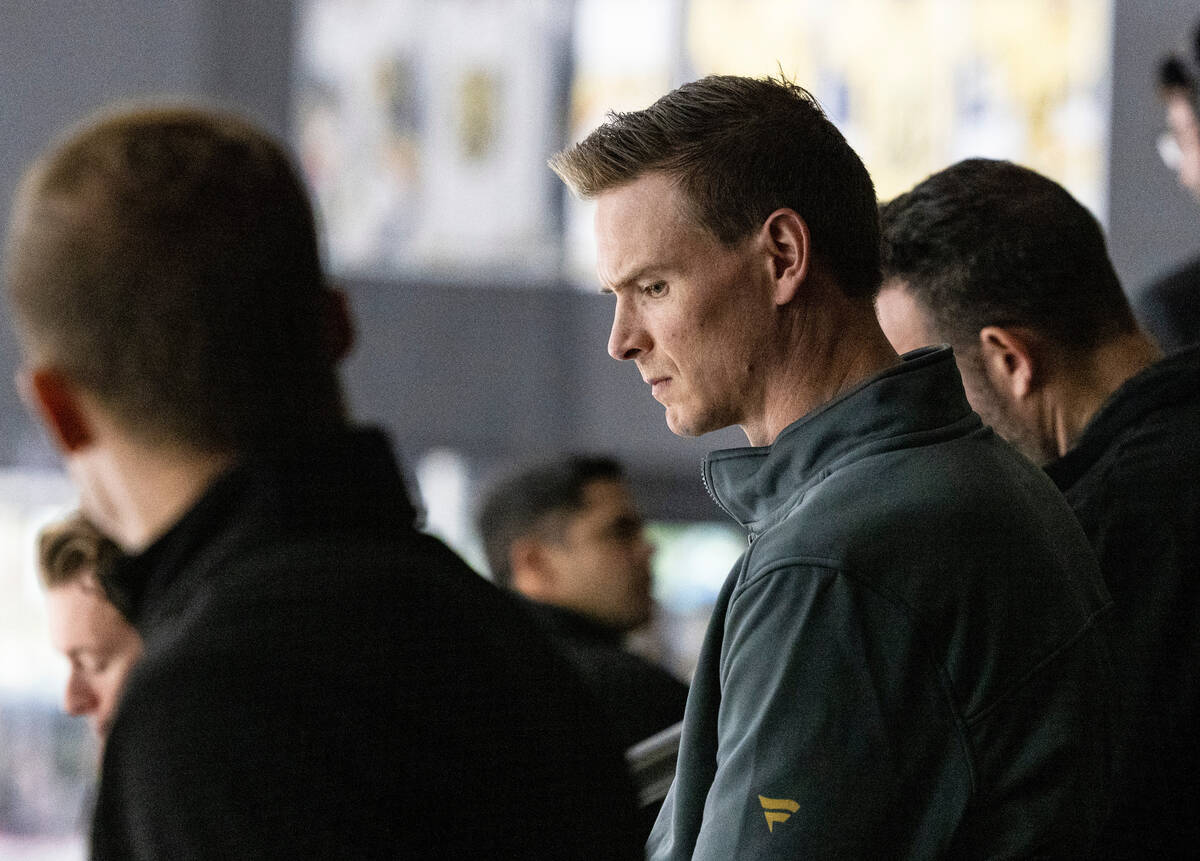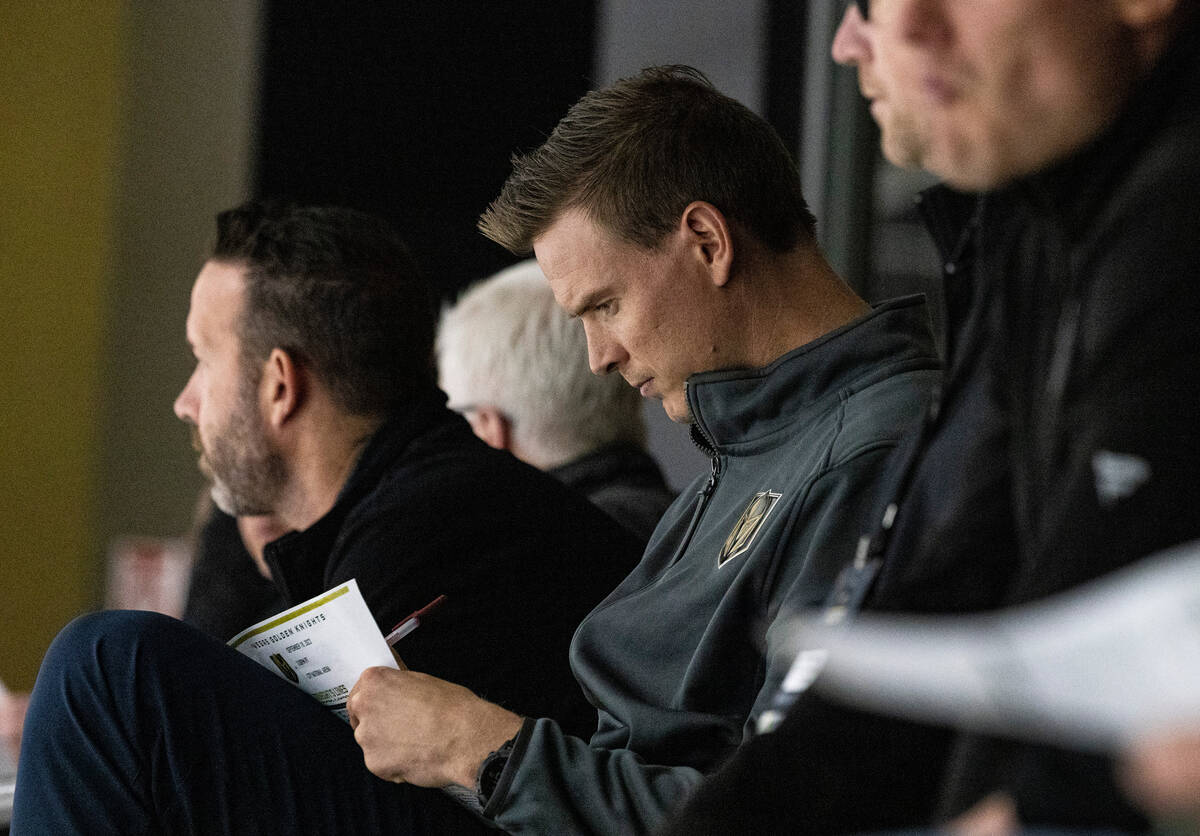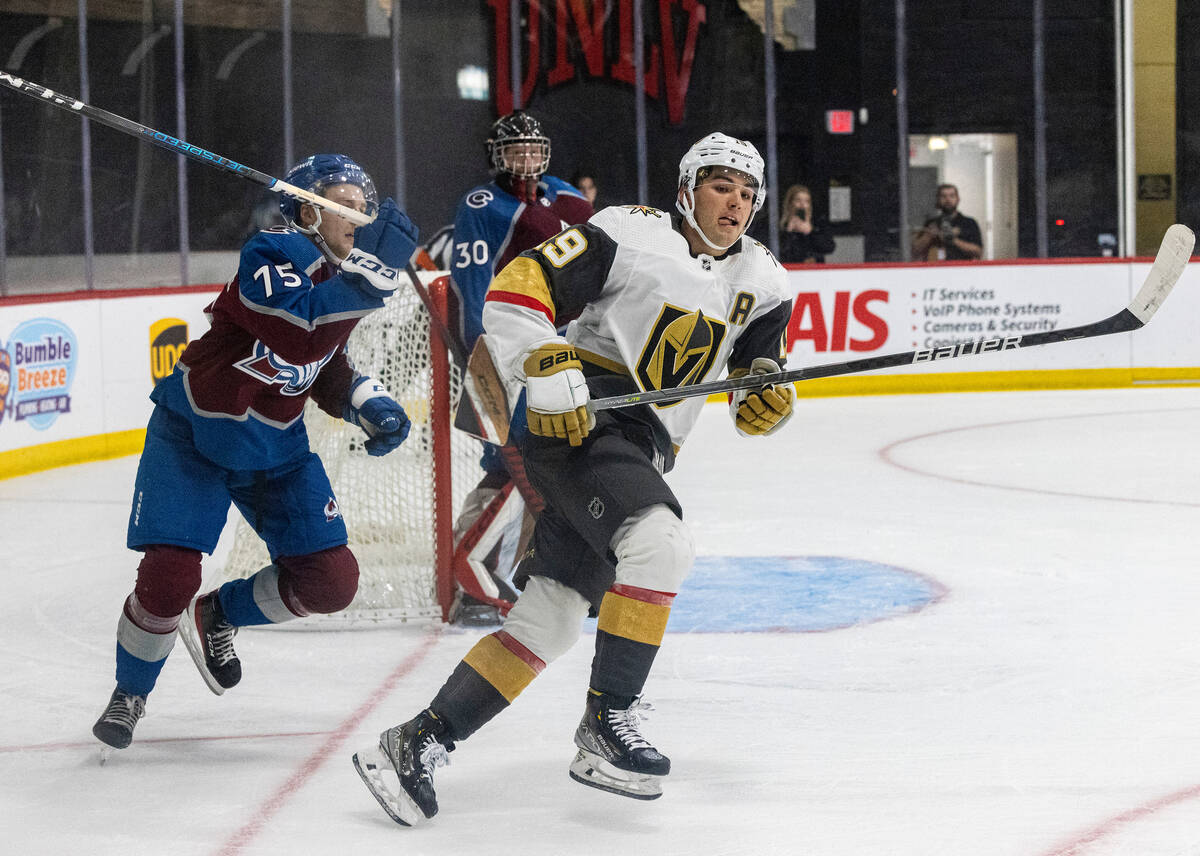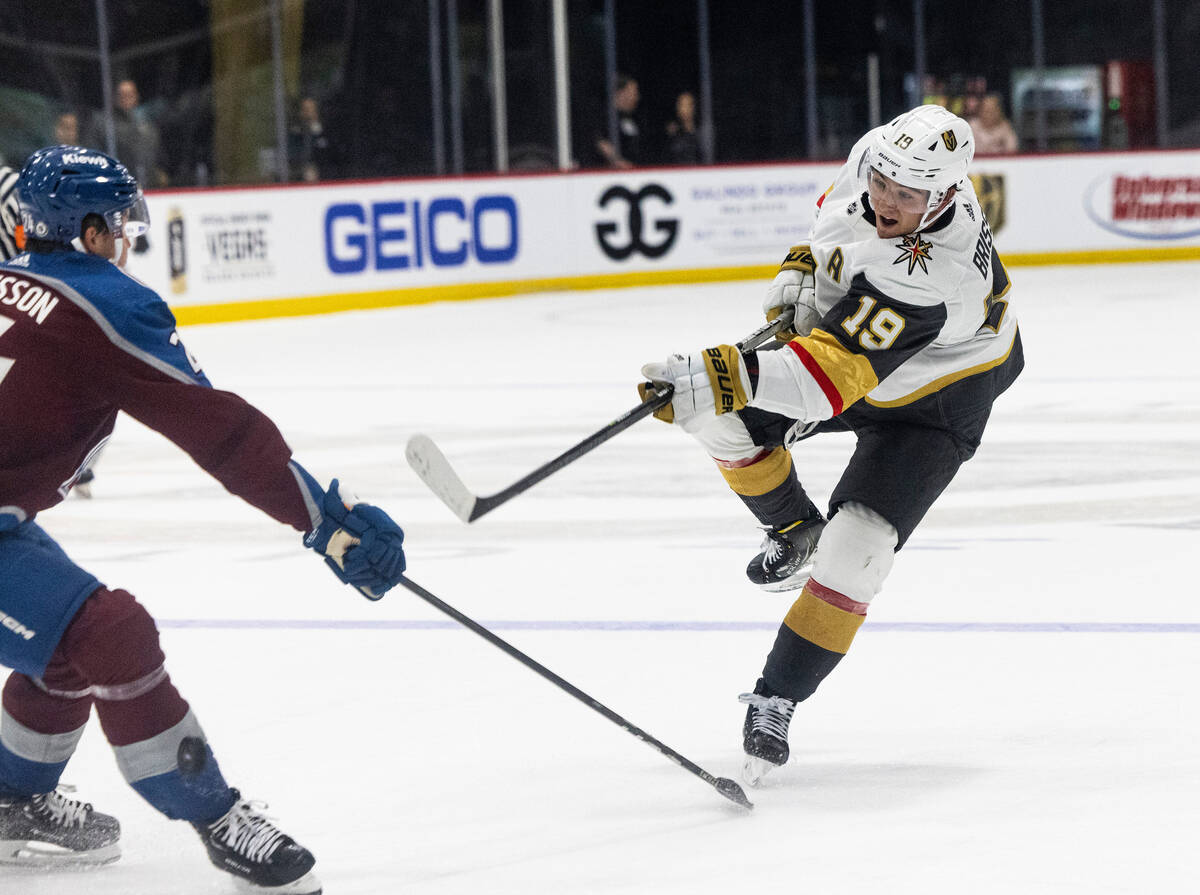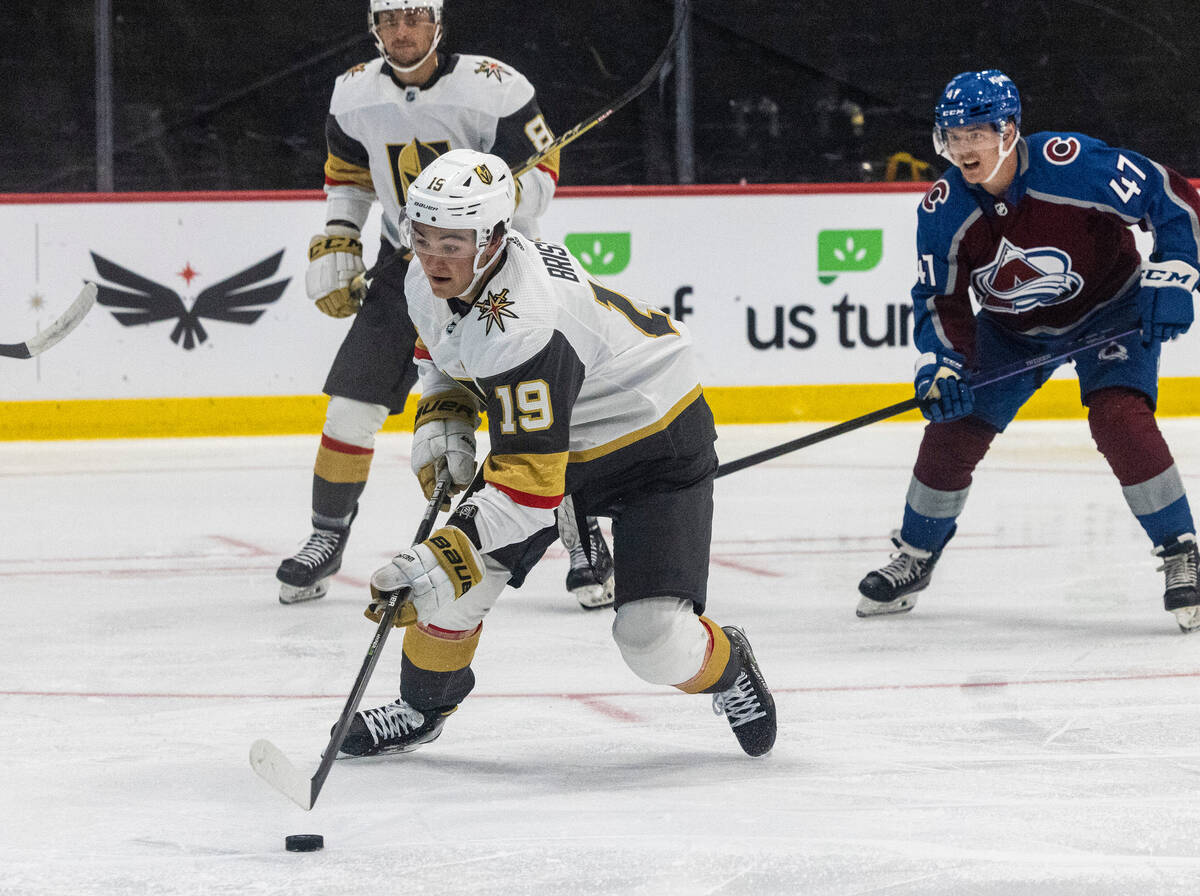 Thunderous hits, a few scraps and a little back-and-forth action on the ice Monday at City National Arena wrapped up the Golden Knights' 2023 Rookie Faceoff tournament.
The Knights fell 4-3 in overtime to the Colorado Avalanche, dropping to 0-3 in the prospect showcase after a 4-2 loss on Friday to the Anaheim Ducks and a 5-1 defeat to the San Jose Sharks on Saturday at the Dollar Loan Center.
But Silver Knights coach Ryan Craig still considered the event a positive, even joking the team would take the point after the Avalanche erased deficits of 2-0 and 3-2 to come back in the final game.
"I think some guys got their first taste of a pro camp and that atmosphere," Craig said. "Hopefully, that helps the guys that are moving on to main camp. And more than anything, we had some guys put on the Vegas jersey and they were able to represent really well."
The three games gave a lot of young players a chance to make their mark before the Knights full team returns to the ice together later this week. With the event wrapped up, here are three takeaways from the camp:
1. Brisson stands out
Brendan Brisson brought a simple mentality into his second full professional season. Work hard and compete away from the puck. Then make things happen when he gets the puck on his stick.
So far, so good for the Knights' 2020 first-round pick. Brisson wrapped up the three games with two goals and an assist, including a two-point performance in Monday's finale against Colorado. The 21-year-old was also noticeable tracking back in the neutral zone and blocked two shots during one shift in the defensive zone.
The next step for Brisson — who switched his number to left wing Reilly Smith's old 19 this season — is carrying that play over to main camp. He didn't make much of an impression in his first two NHL preseason games last year, so it's up to him to show coach Bruce Cassidy and the Knights staff he's worth a longer look this time around.
"All summer I was really working on my pace and skating," said Brisson, who had 18 goals and 19 assists in 58 games in Henderson last season, at the start of rookie camp. "Reload(ing), tracking (back) is going to be a big thing that I'm going to look to show during preseason games. I'm comfortable when I get the puck on my stick. It's just working to get it."
2. Craig gets feet wet
Rookie camp wasn't only a dress rehearsal for the players.
Craig, heading into his first season with the Silver Knights, led a bench for the first time and experienced two games at his new home arena this year in the Dollar Loan Center.
The former Golden Knights assistant said it was a good dry run for himself and his assistants to get comfortable before their home opener Oct. 20.
"Selfishly for myself and our staff, it's been a really good experience," Craig said.
His next steps will be assisting Knights coach Bruce Cassidy with NHL camp before breaking off ahead of the Silver Knights' season opener Oct. 13 in Iowa.
There's still a lot of time left before Craig's coaching debut, but so far he's left a positive impression. "I really like his methods," right wing Ben Hemmerling said. "Really like how he coaches on the bench. Really vocal and encouraging, so it was great."
3. Other notable performances
Brisson wasn't the only one who produced for the Knights throughout the camp.
Center Jakub Brabenec, a 2021 fourth-round pick, finished the tournament with two assists on the power play. The 20-year-old score 60 points in 54 games in the Quebec Major Junior Hockey League a season ago.
Right wing Tuomas Uronen, who the team selected in the sixth round this summer, was a player who flashed as well. He scored the Knights' third goal Monday and had two more great chances he wasn't able to convert.
The 18-year-old played in his native Finland last season, but will spent this season with the Ontario Hockey League's Ottawa 67s.
A prospect that showed growth — literally — was 2022 second-round pick Matyas Sapovaliv. The center had two assists during the tournament after arriving taller and heavier than he was a season ago.
"I feel stronger and I think I look better in battles, in corners and this type of physical game," Sapovaliv said.
The 19-year-old is hoping a strong camp can kick-start an important year for him. His junior team, the OHL's Saginaw Spirit, is hosting the 2024 Memorial Cup, an annual four-team tournament that will also include the champions of the OHL, QMJHL and Western Hockey League.
Contact Ben Gotz at bgotz@reviewjournal.com. Follow @BenSGotz on X.