Bishop Gorman with eyes on Coronado, boys state golf title
Updated May 13, 2018 - 10:21 pm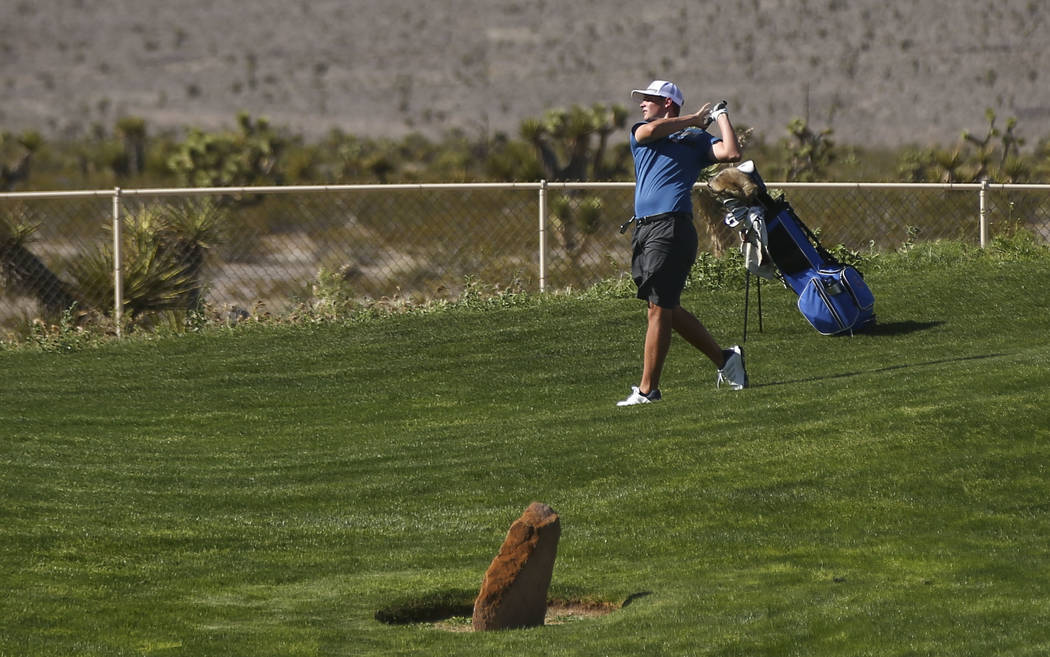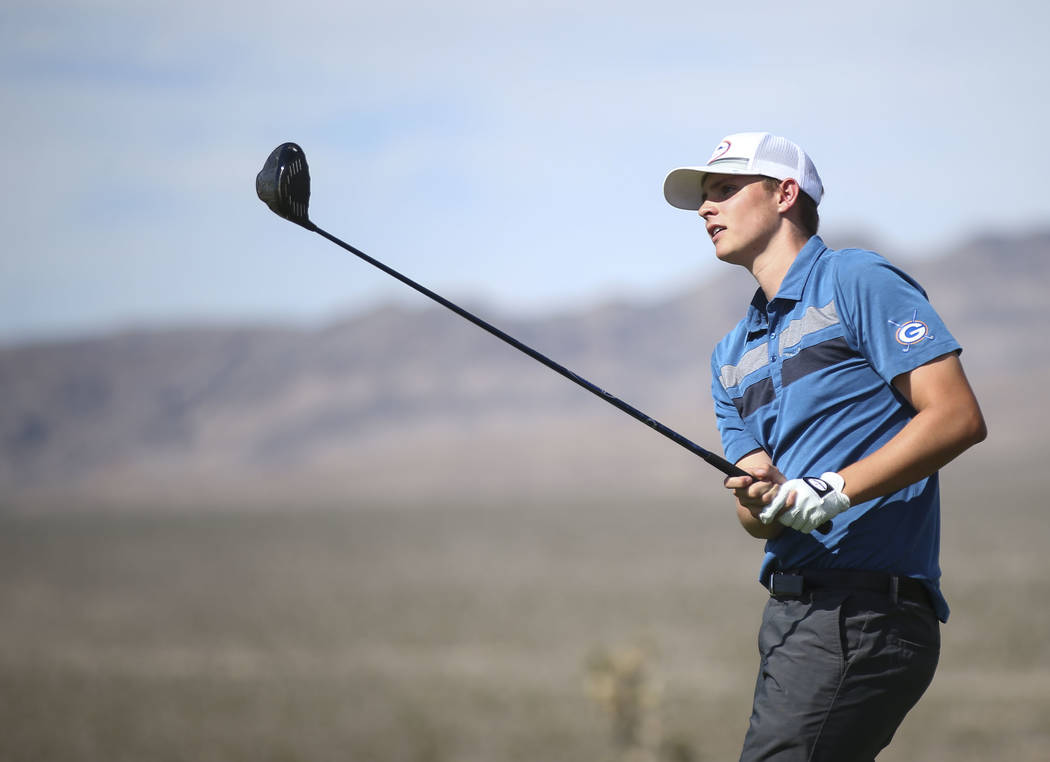 When Bishop Gorman's boys golf team walked off Paiute's course last week, it did so with its first Sunset Region title since 2013. The Gaels were going back to state, but it's there where the biggest test yet awaits.
Because a few hours later at the same course, Coronado set a state record by shooting 7-under par as a team, cruising to the Sunrise Region title. The Cougars have been a force all season in their quest to reclaim the state title and will perhaps be the Gaels' biggest obstacle when the Class 4A state tournament tees off Monday at Reflection Bay Golf Club in Henderson.
"They're fantastic top to bottom, across the board; their strength, their depth is phenomenal," Gorman coach Jim Stanfill said. "For us to be competitive, we have to do something like we did (last week), and we just have to get a couple shots better on a couple people."
Gorman senior Mitchell Abbott carded a two-day score of 4-under-par 140, shooting 5-under on the second day and overcoming a seven-stroke deficit after the first day to win individual honors last week. The Gaels led the team score by one stroke after the first day and pulled away from the pack on Day 2.
Coronado's victory was never in doubt. The Cougars dominated their side of the meet with individual winner Brett Sodetz and placed golfers in second, third, sixth, seventh and 11th place.
The two teams have shared a course a few times this year, including the one where state will be held. Coronado won the Southern Nevada Individual at Reflection Bay in mid-April, and Gorman finished fourth. They had two dual meets: March 15, when Coronado won by 13 strokes, and April 24, where the Cougars won by six strokes.
"Gorman played a great round of golf, so congrats to them for winning," Coronado coach Joe Sawaia said after the region meets. "Our work is cut out for us."
It's not as if the Cougars have been racking up state championships. This year marked their fifth consecutive Sunrise title, but they have not won state since 2012. But this team has been special. The Cougars set another state record by shooting 16-under par April 26, and they may be the favorites to bring the title home this week.
But that won't stop Gorman. This team already won a title and will be looking to win its first state title since Abbott was an eighth-grader.
"They're a great team, but we're a great team," Abbott said. "If we go out and focus one shot at a time, who knows?"
More preps: Follow Nevada Preps coverage at nevadapreps.com and @NevadaPreps on Twitter.
Contact Justin Emerson at jemerson@reviewjournal.com or (702) 387-2944. Follow @J15Emerson on Twitter.