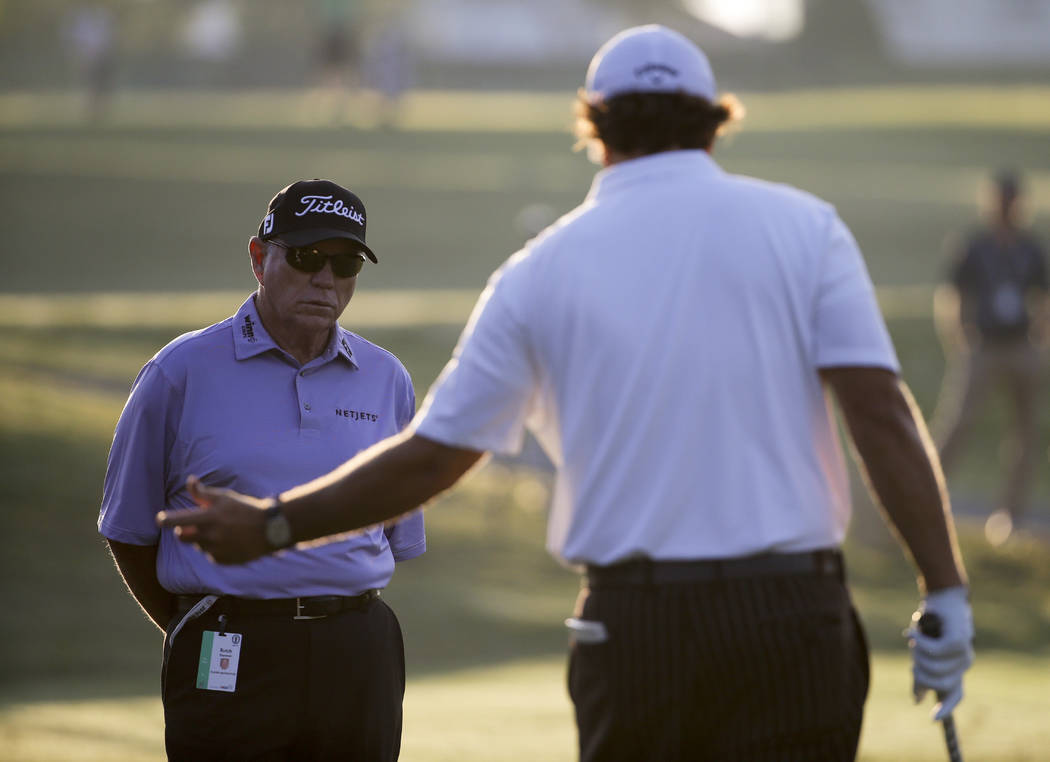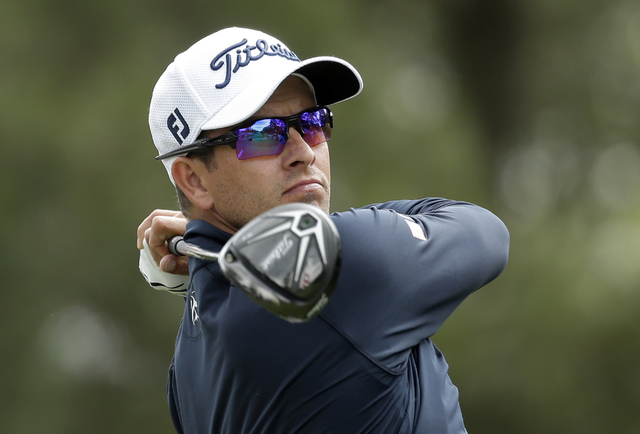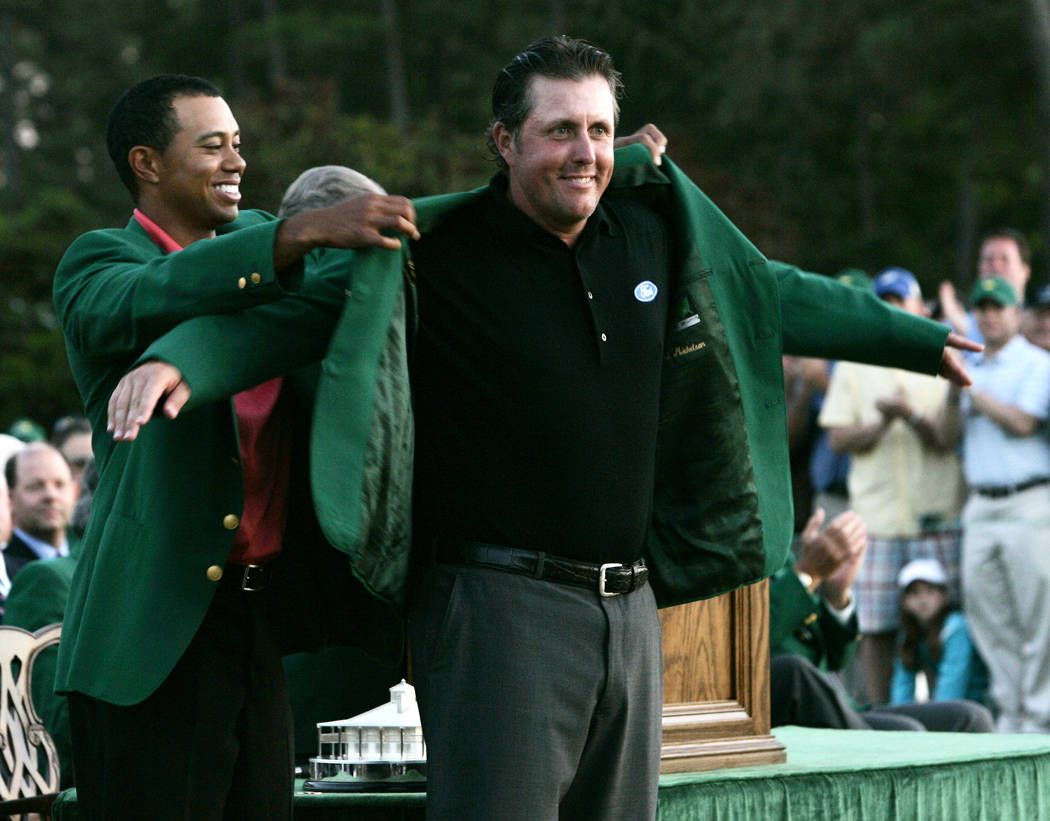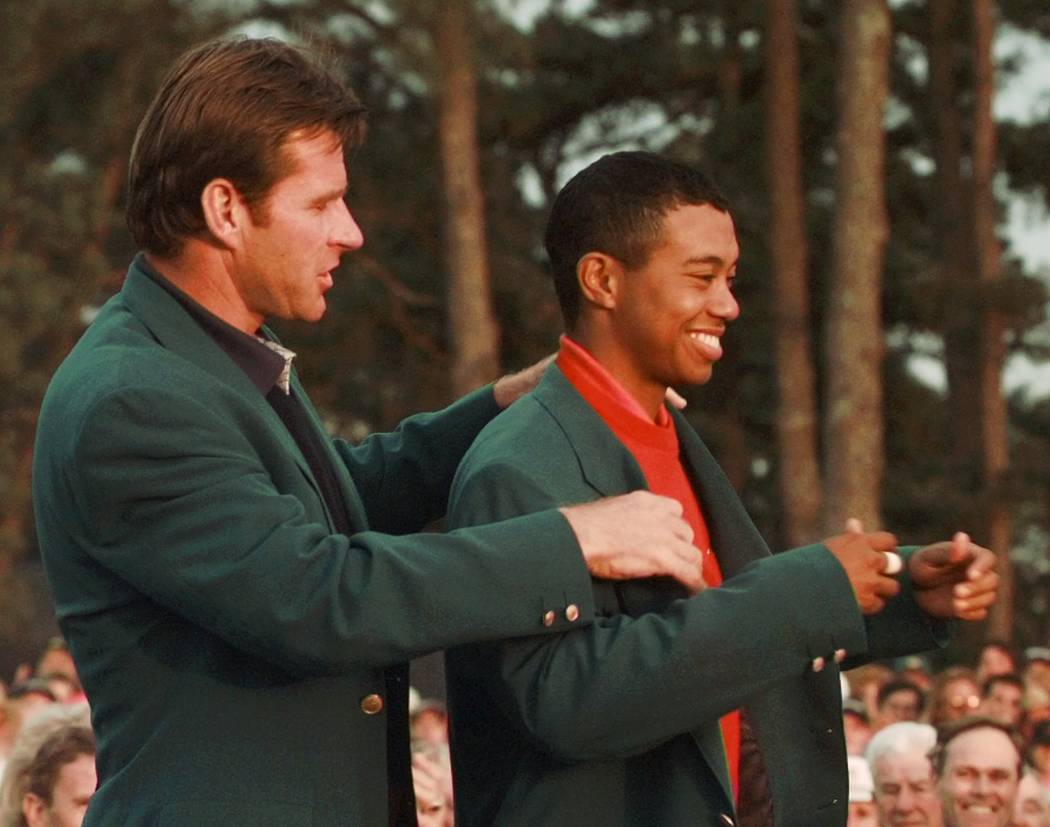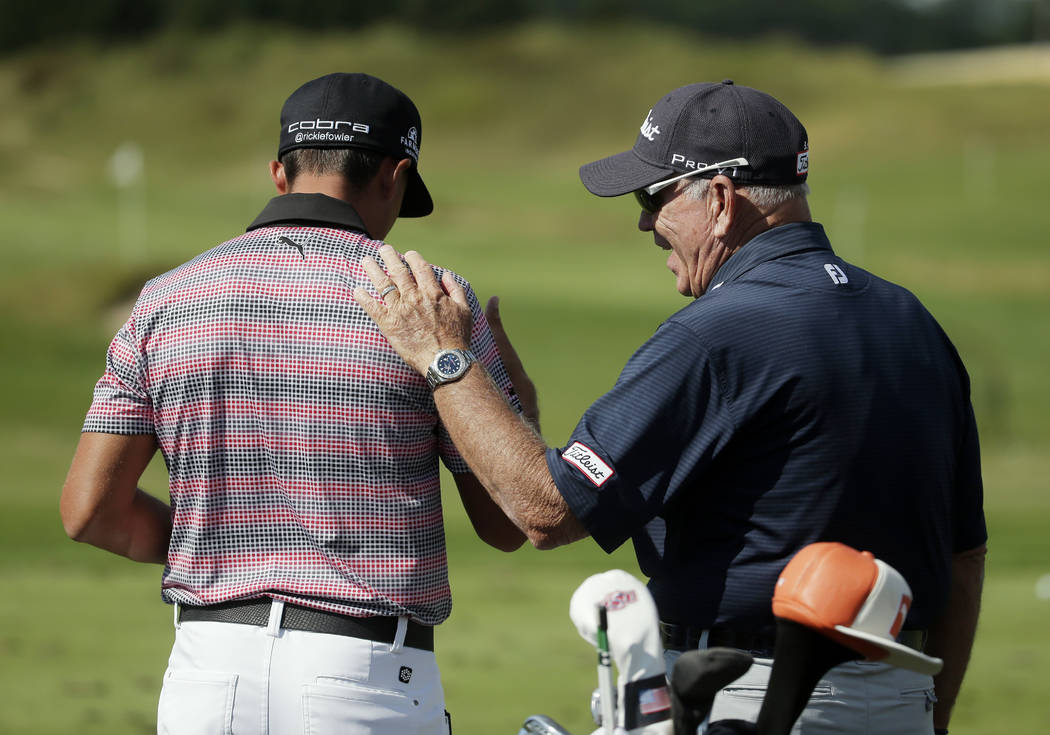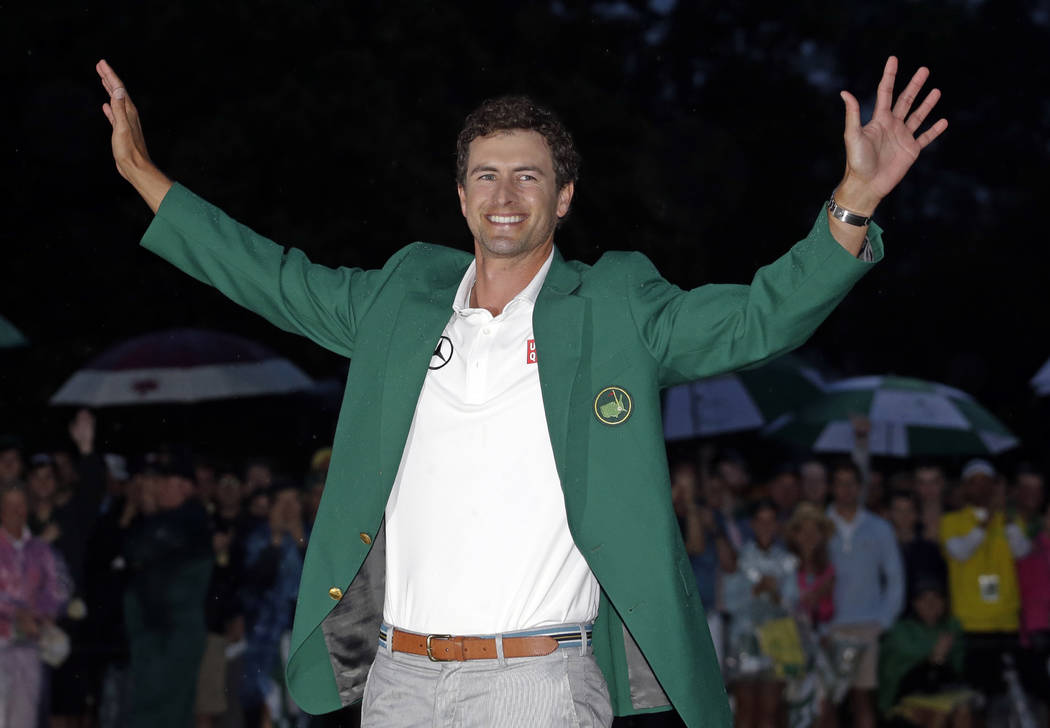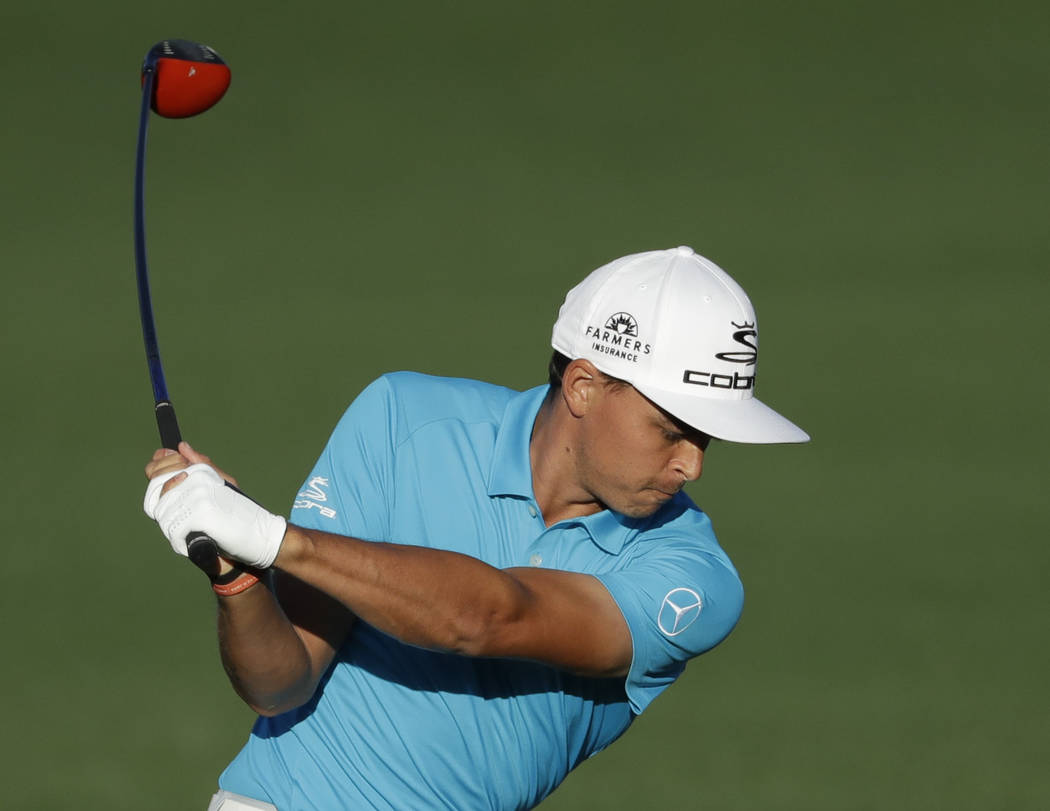 Butch Harmon was 5 when his father, Claude, won the 1948 Masters, so the 20-year Las Vegas resident doesn't have firsthand memories of that special time.
But when he visits Augusta National Golf Club each April for the first major of the year, Harmon seeks out his father's name in the clubhouse.
"My dad won a long time ago, but every year I find the trophy and look at his name on it because our family is really proud of that accomplishment," Harmon said before leaving for Augusta, Georgia, to coach during the Masters, which begins Thursday.
Harmon played on the PGA Tour briefly, never winning the Masters, but did follow in his father's footsteps and became a Hall of Fame golf instructor. As a teacher, he has been a part of several memorable Masters victories.
Tiger Woods, Phil Mickelson and former UNLV golfer Adam Scott have won green jackets while working with Harmon.
"The one we're celebrating this week, Tiger's win 20 years ago, was really special," Harmon said. "He had turned pro in 1996 and won a couple tournaments, and started the season pretty well in 1997. There was a lot of hype surrounding him leading up to Augusta, and then he went out on the opening nine and shot 40 and we all said, 'What in the world is going on here?' But he shot 30 on the back nine, went on to win by 12 shots and the rest is history. That was really special to see a person totally take over the golf course.
"A story that stands out is the one I told Tiger when he was a teenager. I told him my dad used to tell me that the greatest joy he had as a professional was walking up the 18th fairway with a five-shot lead and there was no way he could lose. I told Tiger, 'Someday you are going to experience that.' As it turned out, there we were in 1997. I was standing behind the green, and he was walking up the final hole with a 12-shot lead. I had tears in my eyes. His parents had tears in their eyes."
This week, Harmon has four professionals playing, including the world's top-ranked golfer, Dustin Johnson. Harmon also works with Rickie Fowler, Jimmie Walker and Gary Woodland. Much of his preparation with the pros takes place at his school teaching facility at Rio Secco Golf Club in Henderson.
"Dustin has played on another level for about a year and a half, and he's been phenomenal," Harmon said. "He has worked extremely hard, and it's showing. What he is doing right now is what I thought he always could do. I have told him all along that I thought he could be the best player in the world."
Harmon said Johnson has focused on getting approach shots closer to the hole from 150 yards and in, and now ranks second on the PGA Tour in greens in regulation. Before that emphasis, Harmon said Johnson was "terrible" from that distance.
Johnson also has embraced Harmon's idea of playing a fade off the tee and is now arguably the best driver in the world in distance and accuracy.
"When you have that length and accuracy off the tee and the short game and wedge game to go with it like Dustin does now, it just gives him a tremendous advantage, and now we're seeing that," Harmon said. "He has worked so hard with Trackman on his distance control, and now it's much easier for him to control his distances with the swing he uses and better shot trajectory. It's very impressive to see how good he has gotten with the short clubs.
"It's amazing that he has been able to control them so well. That, to me, is the reason he's now so much more consistent. The other thing is that becoming a father a couple years ago has given him a new sense of responsibility in his life, and he's grown up a lot on and off the golf course."
Harmon said all four of his players have a chance to win this week.
"The Masters is the easiest major to prepare for because it's always held on the same course," Harmon said. "The guys do their work before getting to Augusta and practice the different type of shots they will need for the course leading up to the tournament. When they get there, they don't have to do too much.
"They might do a little fine tuning here and there, but all my guys are ready and peaking at the right time. Now we'll just wait and see what happens."
Freelance writer Brian Hurlburt is a two-time author who has covered golf in Las Vegas for more than two decades. He can be reached at bhurlburt5@gmail.com.