Clark, Centennial capture region golf titles
Updated October 10, 2018 - 8:47 pm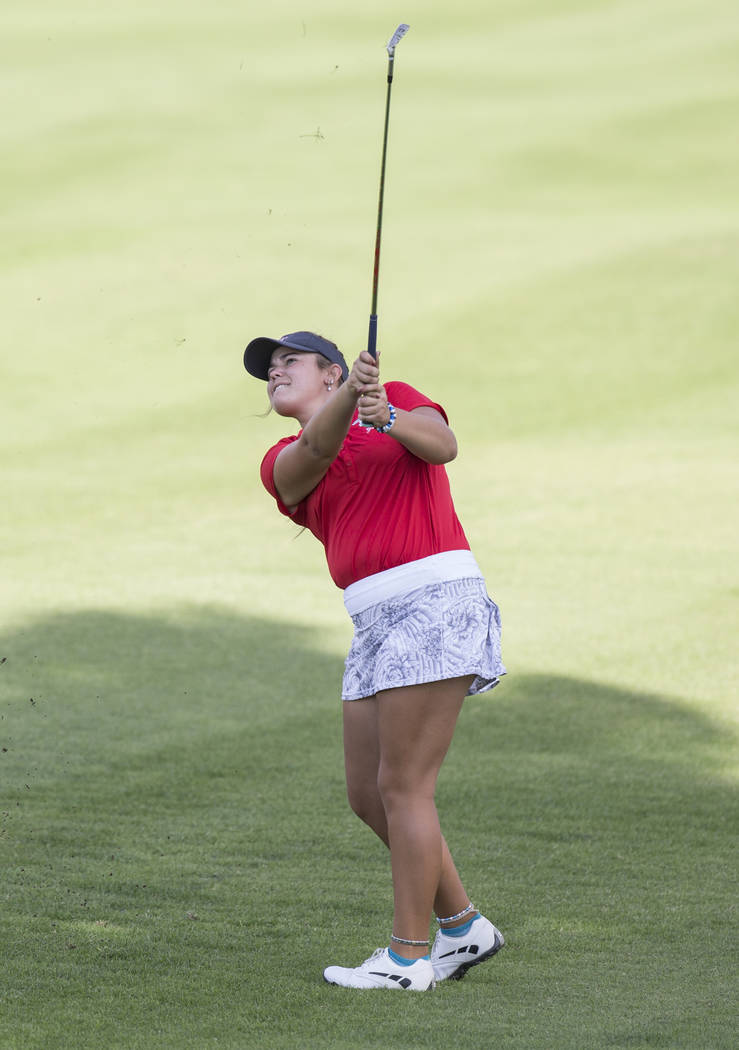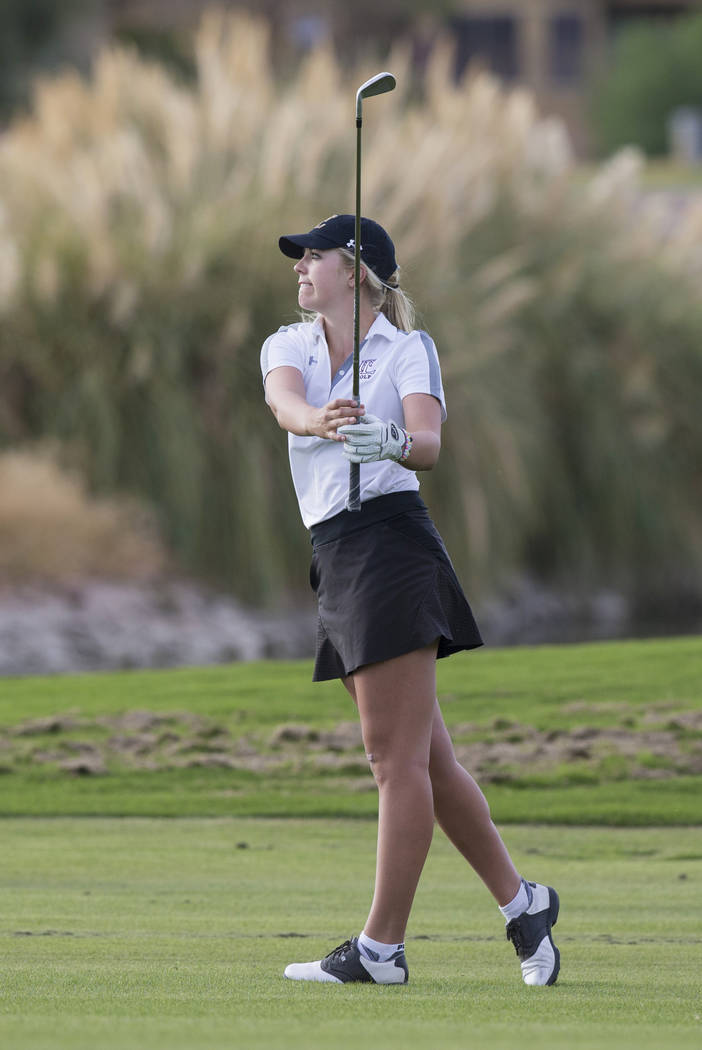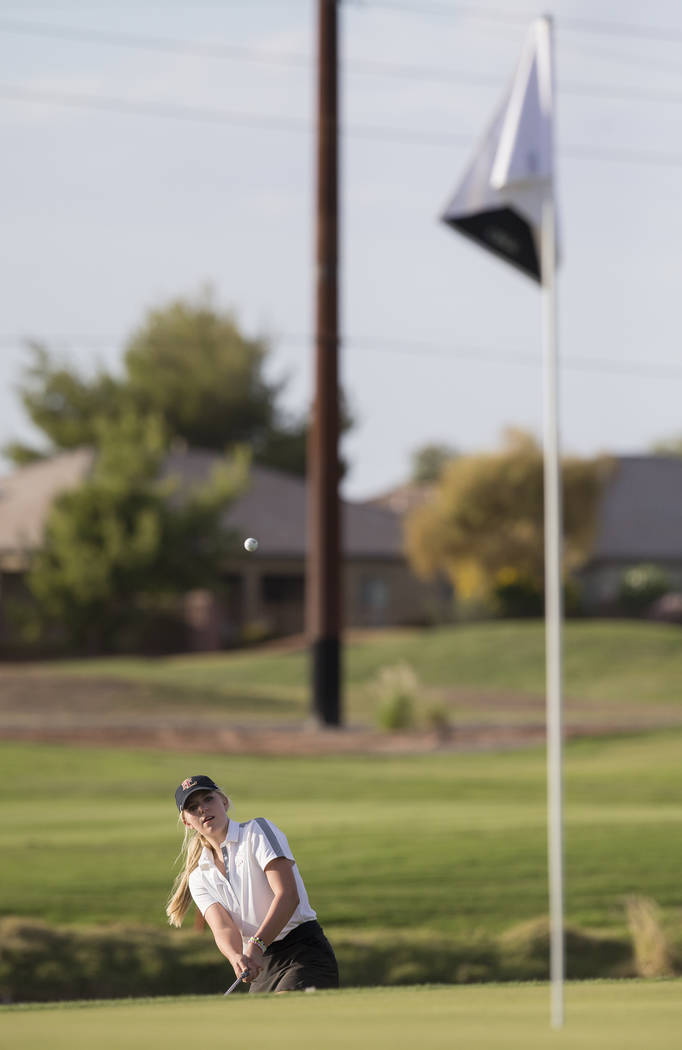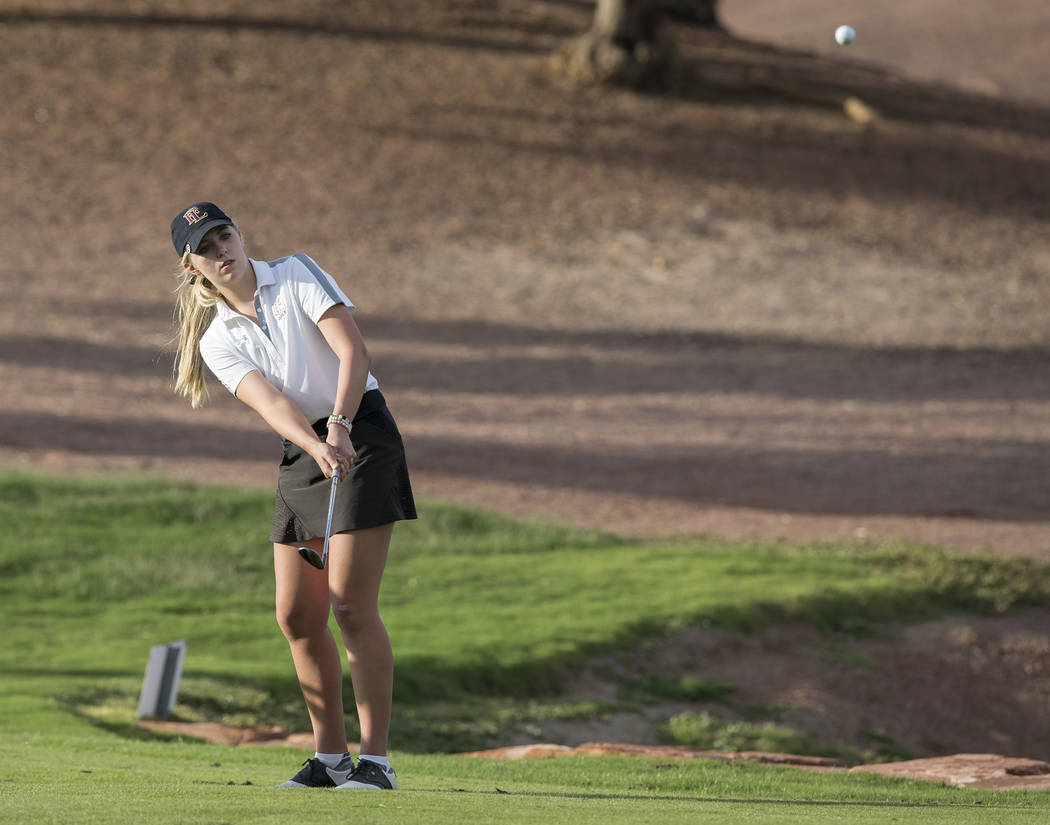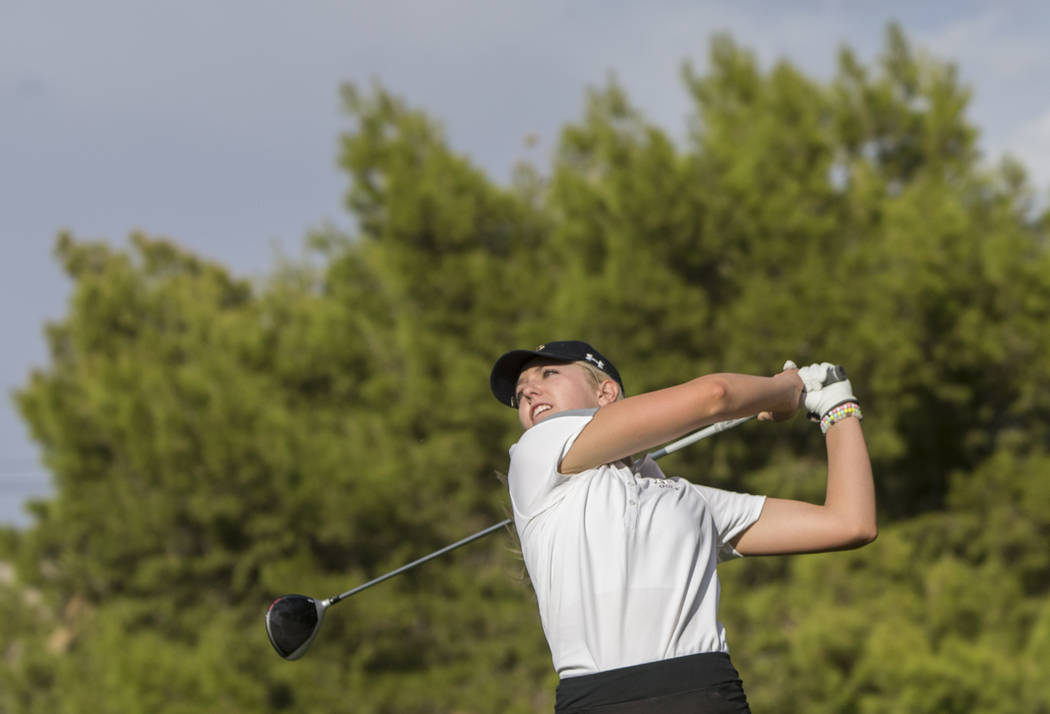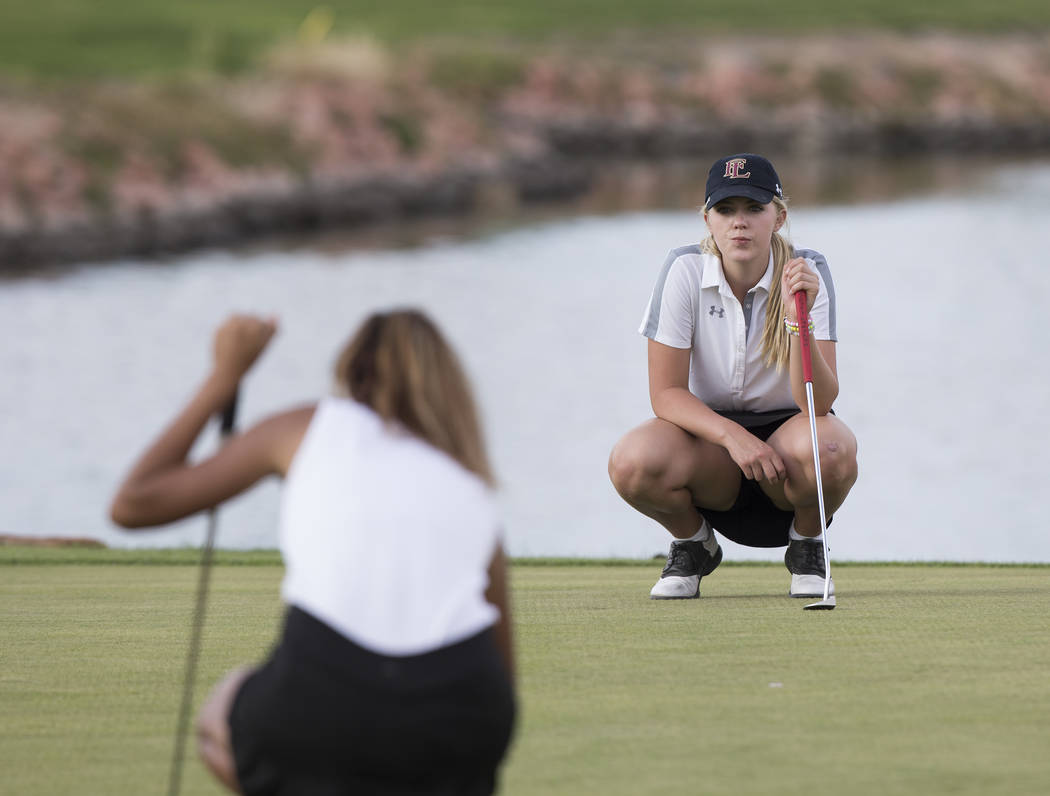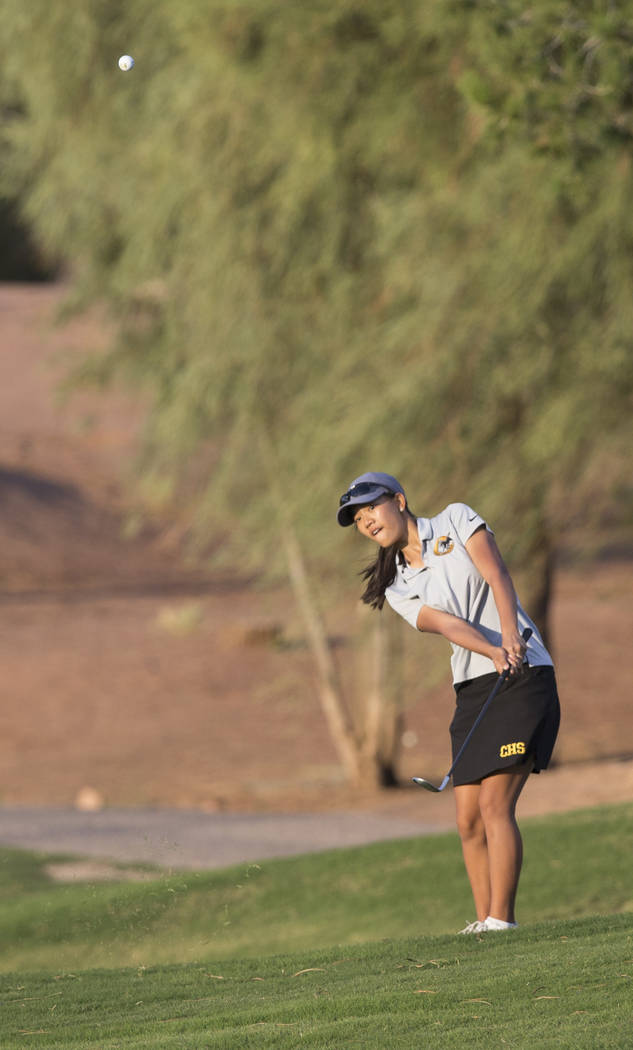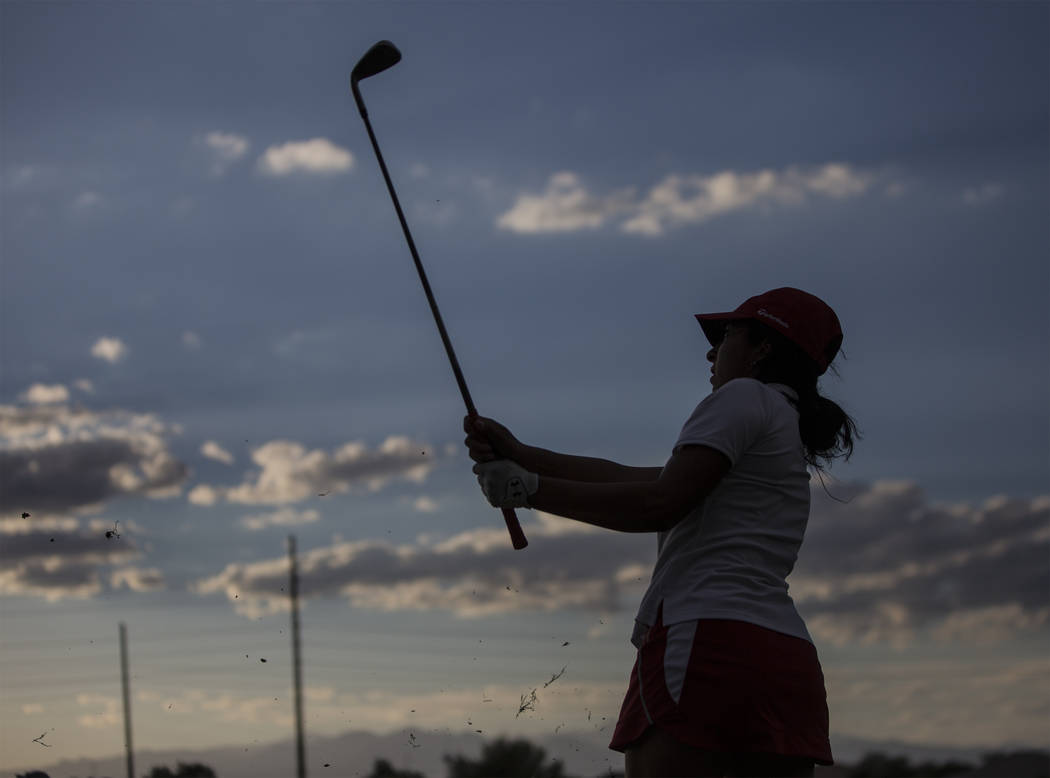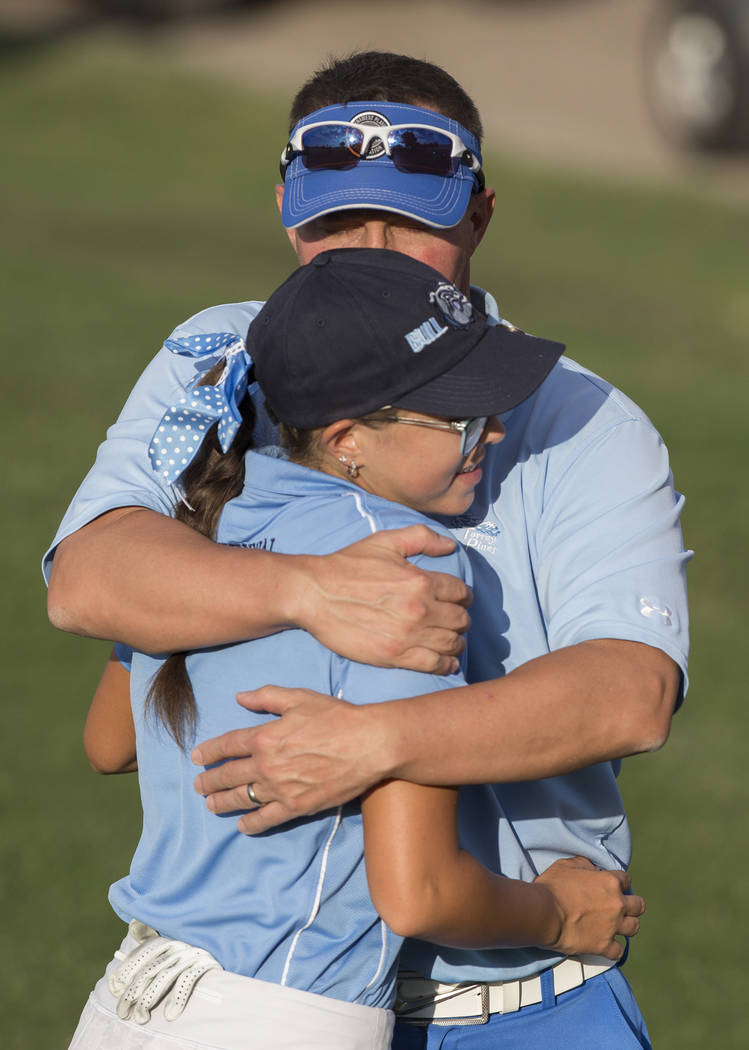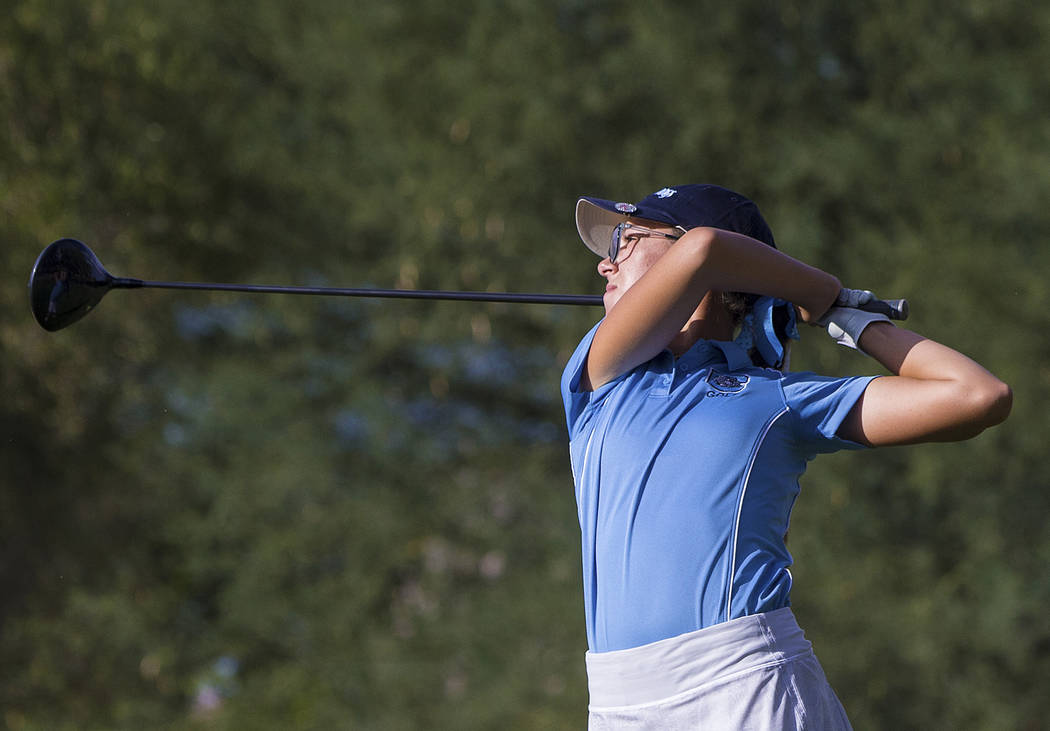 Coming into the final day of the Mountain Region girls golf tournament, Centennial sophomore McKenzi Hall trailed by a stroke. Her team trailed by seven.
By the end of Wednesday's round, Hall was an individual champion, leading the Bulldogs to a team championship.
Hall shot 3-under-par 69 at Stallion Mountain, carding four birdies on the back nine — including two on the final two holes — to overtake Faith Lutheran sophomore Gracie Olkowski and win her first region title. She finished 4-under-par 140 for the tournament as the Bulldogs' total of 627 clinched a second consecutive region title.
"They really banded together, and all four of them banded together, coming from behind," Centennial coach Charlie Cerrone said.
Hall trailed by a stroke approaching the par-3 17th. But she hit her tee shot tight on the 118-yard hole and tapped in for birdie. Olkowski made par, and the two were tied heading to No. 18.
Both had strong drives on the par-5 hole. But Hall knocked her second shot on the green about 30 feet from the hole while Olkowski sliced hers near the water. Hall took two putts to birdie, and Olkowski managed to save par. Hall walked off the green a champion.
"I was just trying to go par, par at first and see what happens after that," Hall said. "Then I stuck it close on 17 and made the birdie. And then on 18 I had 190 (yards) in, and I just had to hit a good shot and get it on the green. And I hit it good.
"I was pretty positive (I had won), but I had to make sure."
Mission, Clark win Desert Region titles
Clark sophomore Riana Mission won the Desert Region championship by seven strokes, shooting 6-under 138 over the two-day tournament. Her performance helped the Chargers claim their first region title in program history with a 653 total.
"I'm very happy because I knew it really wasn't going to be that easy and I had to definitely bring my best out these last couple of days," Mission said. "I'm very excited about it."
Mission never trailed, capitalizing on Tuesday's performance of 4-under to shoot 2-under on Wednesday. She book-ended the back nine with birdies on the 10th and 18th holes. She had three bogeys and nine birdies in the two days and was the only golfer on either day to shoot under par.
Coronado's Victoria Estrada was second at 145. Durango's Bella Gopwani was third at 151.
"It's a feather in the girls' caps to play strong all year long and really put it together these two days," Clark coach Aaron Dehne said.
More preps: Follow all of our Nevada Preps coverage online at nevadapreps.com and @NevadaPreps on Twitter.
Contact Justin Emerson at jemerson@reviewjournal.com or (702) 387-2944. Follow @J15Emerson on Twitter.
Results:
Class 3A Southern Region tournament