Las Vegas' Bramlett finds his groove at Pebble Beach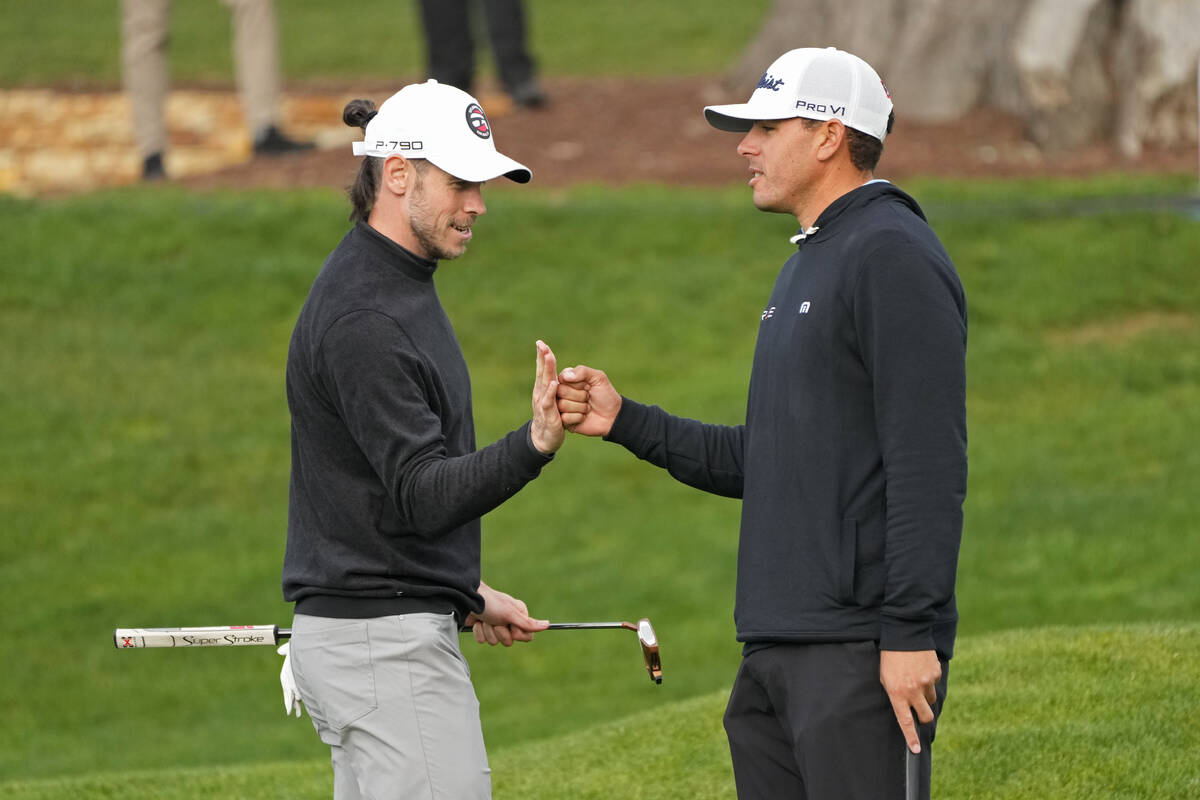 Joseph Bramlett is having a coming out party this season on the PGA Tour, about a dozen years after he made his debut.
Bramlett left Stanford as one of the top amateur players in the country, earning his PGA Tour card in 2011 but struggling out of the gate. He finished 199th on the money list that year, lost his playing privileges, then toiled for eight years before making it back. But there hasn't been much success in his return.
The past three seasons, Bramlett has finished 141st, 146th and 174th on the points list, and used the Korn Ferry Tour playoffs to hang on to his playing privileges.
But things have been different this season: 12th in Napa, ninth in Houston, 13th in San Diego and a season-best tie for seventh over the weekend at Pebble Beach, where he held the lead by two shots during the third round and remained in contention the entire tournament.
"I love Pebble Beach," said Bramlett, who has called Las Vegas home the past few years. "It's my favorite course in the world."
Knowing what you'll face on the Monterey Peninsula in early February can be anybody's guess. And Bramlett and the rest of the field got their fair share of everything.
"It was cold. It was wet. It was windy," Bramlett said. "It was Pebble Beach."
Seamus Power, another Las Vegas resident, said the week reminded him of his homeland. That might explain why he had the low round of the day on Saturday during the worst of conditions.
"It was one of those days kind of like back home in Ireland where you get a lot of seasons in one day," said Power. "That's what it felt like."
It didn't matter to Bramlett. Changing wind directions, a little rain, a little sunshine, moments of sleet. Dealing with it is a challenge he embraced.
"I think this is when the real golf comes out," he said. "In the era of Trackman golf, when the weather gets weird, there's a lot of things going on, this is when you are really tested.
"I think it's an awesome competition test," he continued. "Just that internal struggle you go through. You've got to stay in it. That's what we're being tested on."
And Bramlett wasn't alone.
Southern Nevada doesn't have much in common with the Monterey Peninsula, but you'd never know it given how Pebble Beach unfolded.
Las Vegas golfers were all over the leaderboard. Bramlett, Harry Hall and Kurt Kitayama all held the lead at some point, and Power, Ryan Moore and Garrick Higgo were all in the top five at some stage of the tournament. Eventually, Moore and Bramlett would finish tied for seventh while the others slipped back into the pack on a wild five days of golf.
Ironically, the Las Vegas resident most attached to Pebble Beach was not among the leaders. Maverick McNealy, who grew up on Pebble Beach and has been runner-up at the tournament twice, was never in contention and withdrew midway through the third round with a shoulder injury.
Maybe McNealy transferred his Pebble Beach vibes to Bramlett; McNealy, his brothers, and Bramlett share a house in Las Vegas.
Or maybe Bramlett was just in the right frame of mind from the outset, thanks to a pairing in the pro-am with recently retired soccer superstar Gareth Bale.
"He's a gem of a guy," Bramlett said of the pairing. "We were really just trying to stay loose and enjoy the day. We talked about everything. He's got a family, kids, loves sports. So yeah, we got along great."
Bale was equally impressed with Bramlett.
"What a player," Bale said of his partner. "Obviously has great potential. Powerful."
After a dozen years as a pro, maybe that potential is starting to bloom.
Greg Robertson covers golf for the Review-Journal. He can be reached at grobertson@reviewjournal.com.
Pro schedule
PGA Tour
Event: Phoenix Open
When: Thursday-Friday, noon-4 p.m. (TGC); Saturday-Sunday, 10 a.m.-noon (TGC), noon-3:30 p.m. (CBS)
Where: TPC Scottsdale, Scottsdale, Ariz.
Purse: $20 million
2022 champion: Scottie Scheffler
Champions Tour
Event: Trophy Hassan II
When: Thursday-Saturday, 5-8 a.m. (TGC)
Where: Royal Golf Dar Es Salem, Rabat, Morocco
Purse: $2 million
2022 champion: Brett Quigley