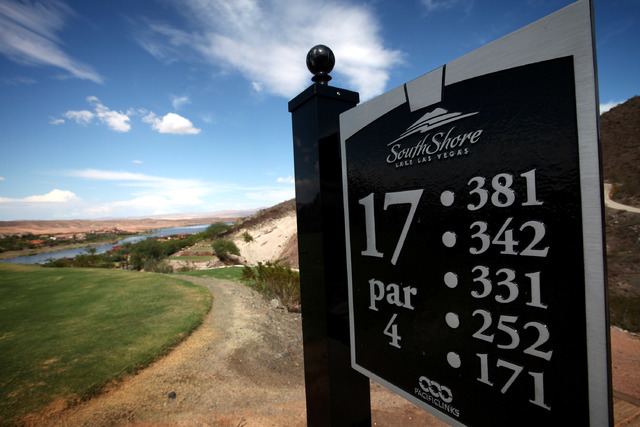 It was nice for SouthShore Golf Club member Matthew Nolasco to earn low medalist honors at his home course on Monday. But the end goal wasn't winning, it was to finish in the top five among a field of 90 players and earn a spot in the next stage of United States Open qualifying.
Nolasco shot the low round of the day, a 5-under 67, and credited his feel on the greens for his success.
"I was amazed to open my email last week and learn that the qualifier had moved to my home club from TPC Summerlin," Nolasco said. "I really putted well and I think a big part of that was my course knowledge. There were a lot of three putts by a lot of players today, but I was able to avoid that and make several very important par putts throughout my round."
Other qualifiers with scores of 68 were Phillip Reedy, from Henderson, Nick Killpack and Bohyun Lim from Las Vegas, and Ben Geyer, from Arbuckle, California.
Sectional qualifying is June 5 at 10 courses throughout the United States. The 117th U.S. Open is June 15-18 at Erin Hills Golf Club in Wisconsin.